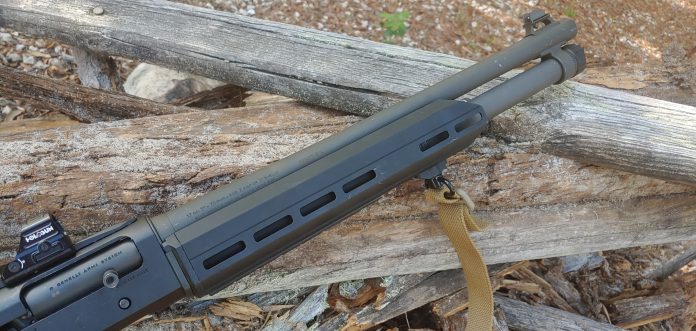 I love my Benelli M4, and my love of the Benelli M4 has made me hate 922R even more. If you're not familiar, let me educate you. 922R is a series of laws that makes it impossible to import a wide variety of weapons in the configurations in which they are made to function. They get neutered, and you have to replace certain parts with US-made parts to unneuter it. One approved piece is the handguard, so when I decided to unneuter my Benelli M4, I figured the handguard was an easy fix, and that led me to the Mesa Tactical Truckee handguard.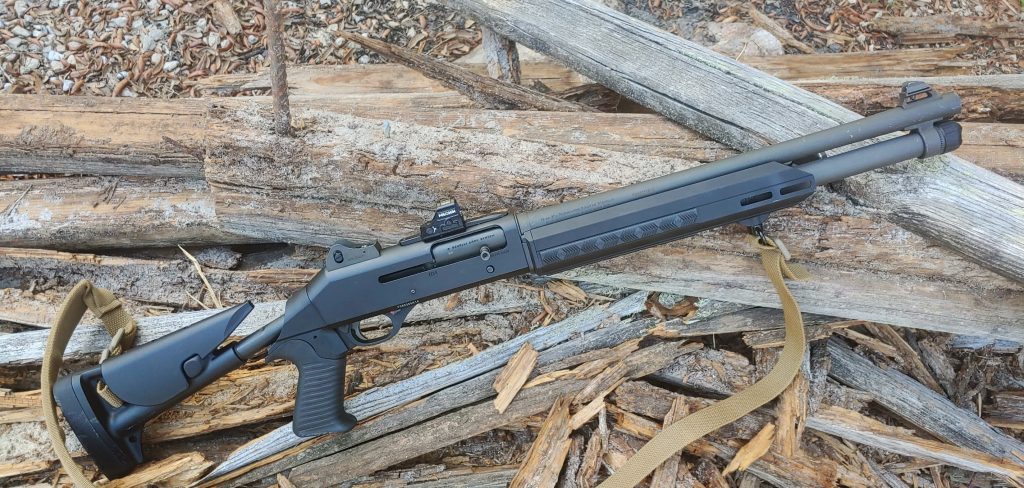 If I was going to replace something on my Benelli, I better replace it with the best option possible. Only a few companies produce Benelli M4 handguards. Surefire did a railed variant, but it's stupidly expensive and hard to find. Agency Arms makes an M-LOK model too, but the Truckee appealed most to me.
Breaking Down the Mesa Truckee Handguard
The Truckee is 11 inches long, which extends it beyond any other handguard option for Benelli M4. They also make an 8.5-inch model if you want to keep the stock length. The 11 inch model of the Truckee offers more handguard to love and gives you more slots to mount your goodies too. One of my intentions with a modern, modular handguard was to add a light.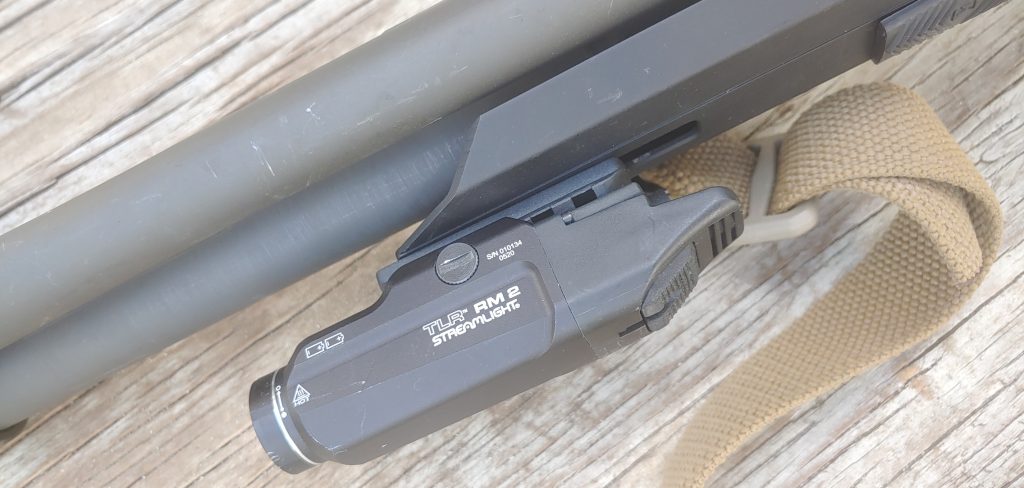 The further I can push the light forward, the better for eliminating barrel shadow. A few extra inches go a long way if you know what I'm saying. The sides of the Truckee have these little wings that reach just a little further forward than the rest of the handguard, making it perfect for mounting a light to.
On top of the extra length, the Mesa crafts the Truckee from 6061-T6 aluminum. I wanted metal over polymer solely because high round count stuff starts to get real warm with a shotgun, and metal adds a little more protection. Also, metal is good, metal is tough, metal is reliable.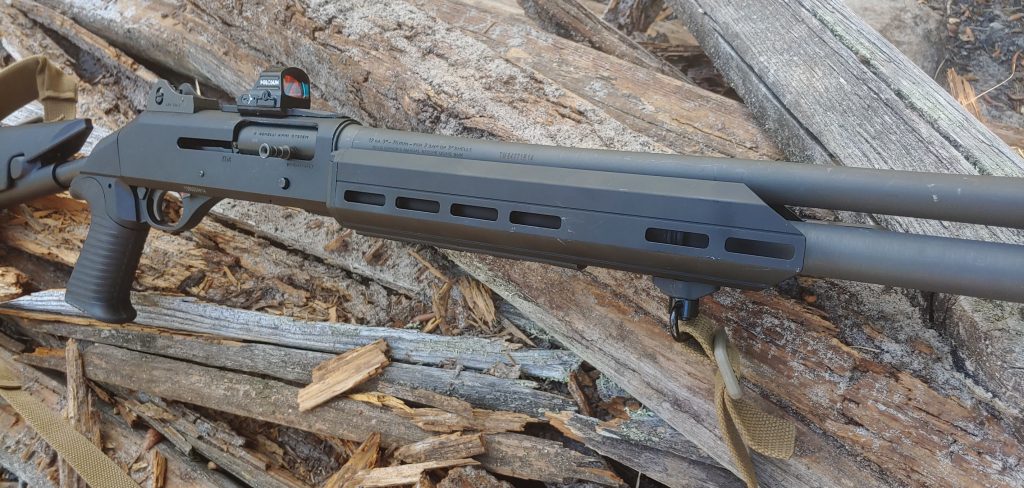 We get six M-LOK slots on the right and left-hand sides, as well as five M-LOK slots on the bottom. Plenty of room for all your rails and accessories. The Truckee has an MSRP of about 120 bucks, and as you'd imagine, is made right here in the good ole US of A.
Installing the Dang Thing
Installation isn't hard to do by any means. However, the instructions Mesa Tactical sends are terrible. They include color pictures which is great, but the pictures are so dark they are nearly useless. Go to Youtube and do a quick search, and you'll find way better instructions than the included paper instructions.
With proper instructions, it takes no time at all to install. It attaches to the barrel and over the gas system. A nylon hammer will help you fit a clip-on to hold things in place.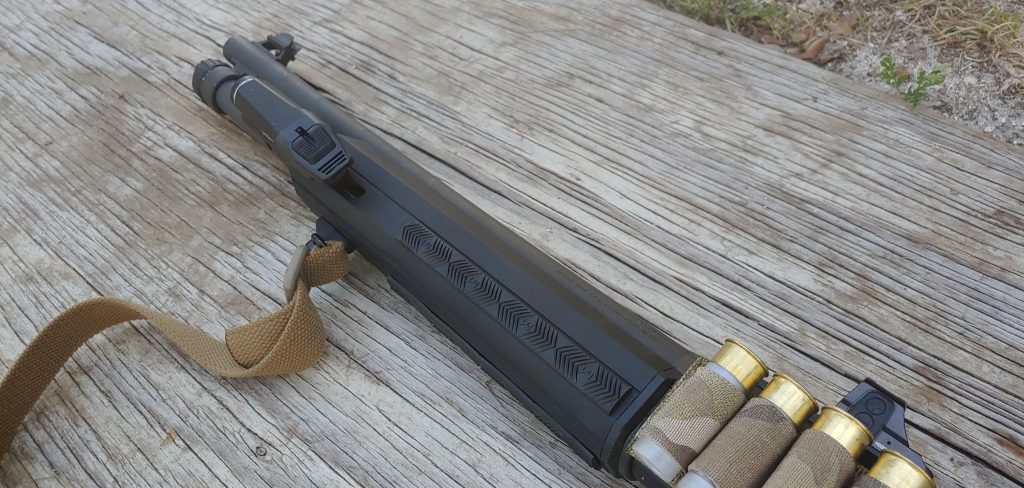 You'll also need to remove the factory sling point to install the 11-inch Truckee. For that, you'll need to remove a snap ring, but that's a four-dollar tool at Walmart and rather easy to do as well.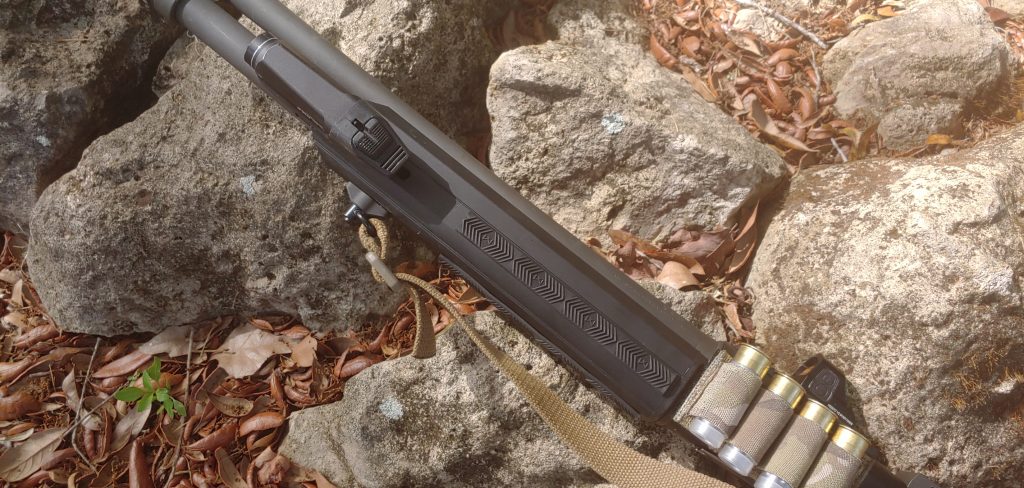 We got lots of room to mount lots of accessories. I tried vertical grips, angled grips, lights, rail sections, and even cup holders. It's pretty dang easy to do. The slots are in spec, and attaching anything, and everything takes little effort. I mounted a TLR RM 2 to a Magpul M-LOK rail section, which is predictably mounted as far forward as possible.
Putting Rounds Down Range
You can get a new toy and not expect to toss some batteries in it. As such, once I got the Truckee installed, I hit the ground running. I started with an AFG 2 on the gun, but it didn't work well for my style of shotgun shooting. I used a push/pull method taught by Rob Haught to mitigate recoil.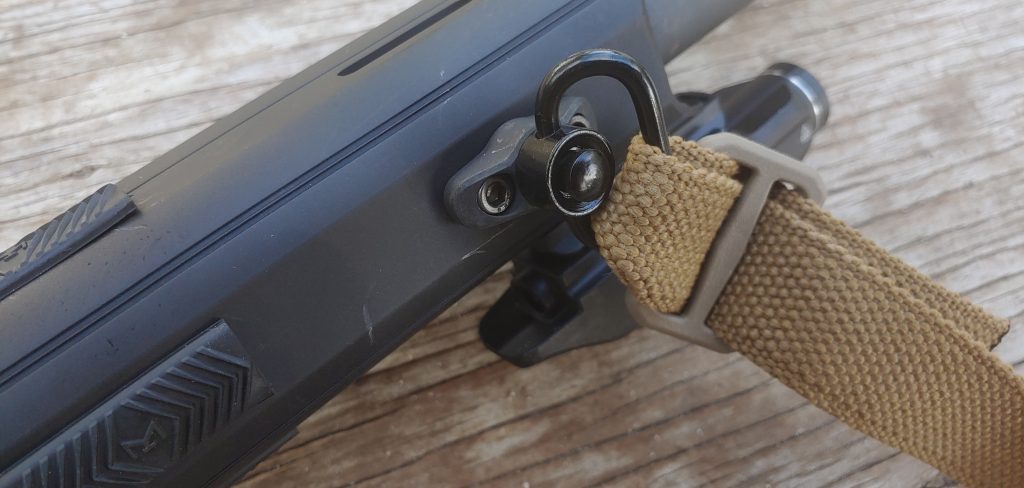 A vertical grip worked extremely well for this purpose. I could push forward nice and hard and pull rearward to create tension that kept the recoil from beating me up. This put a lot of force on the Truckee, and it stayed put without issue. It didn't bend, give, or fail in any way. The Truckee has a little give and wobble to it. I wouldn't try to zero a laser to it, but the wobble isn't bad enough to throw your shot off or cause the gun to slip.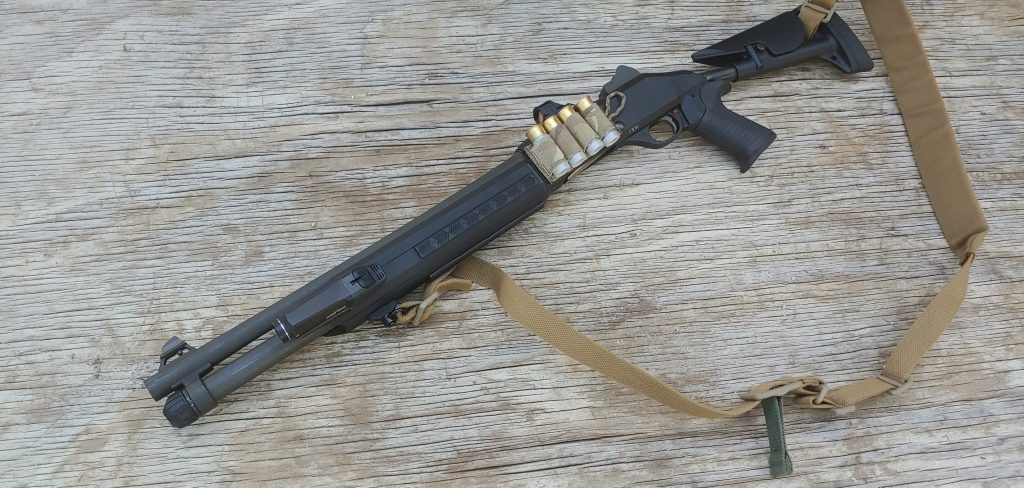 I ran the gun sans grip with just the smooth nature of the metal handguard. As such, it is a little slick, and when I apply that forward pressure, my hand can slip. I didn't notice it until the heat and humidity started to climb. Once my hands got sweaty, I'd feel it sliding forward little by little. I would advise a grip of some type, or even Talon grips, or rubberized M-LOK slot fillers that add some extra grip to the gun.
M-LOK It Up
Overall the Truckee handguard provides outstanding performance. Especially compared to the stock two-piece plastic handguards the Benelli comes with. It's the 2020s y'all, who doesn't want to add accessories to their shotguns? Modern problems require modern solutions and the Truckee handguard is a modern solution that seemingly outperforms the alternatives. It's affordable, well made, modular, and counts as part of 922R compliance. Check it out here.