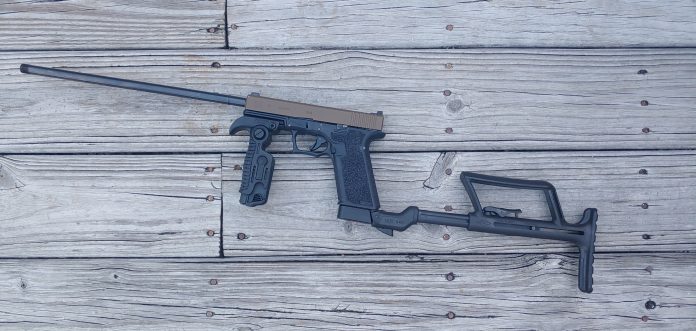 I love oddball guns. They are often silly, serve no purpose, and are often unique and fun. As a gun owner, I hardly have to have a reason to buy a gun. I don't need a specific purpose to buy a gun. This has lead me to track down and purchase all the odd guns I can find. I have a few favorites and figured I'd share them with you fine folks.
Lifecard Derringer
The Lifecard Derringer is a single-shot pistol that has the unique ability to fold into a device that looks like a credit card. Like a really fat credit card, made of aluminum that can fire a 22 LR round. Let's be clear here the Lifecard is probably a lot less dangerous than an actual credit card in some people's hands.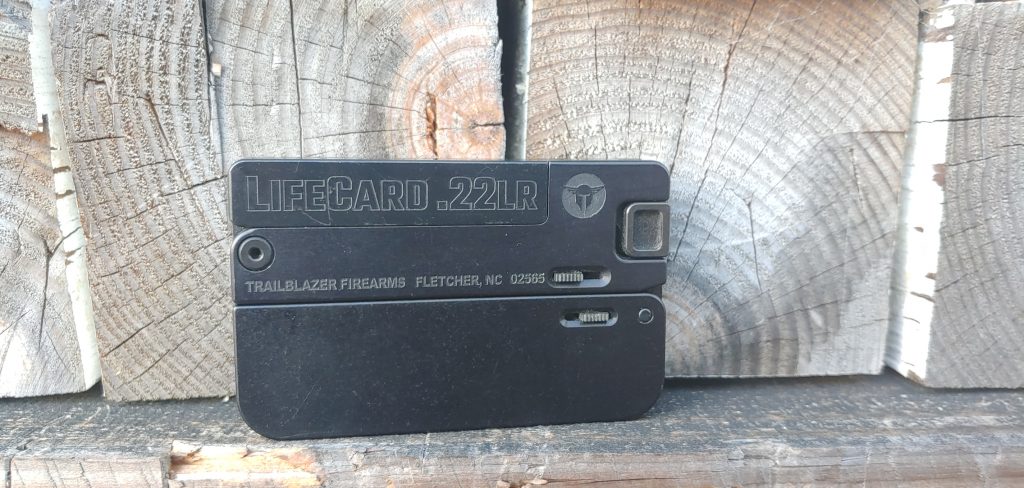 This little Derringer is one of the more fun, unique, and well-made oddball guns. It's not exactly the most effective concealed carry weapon, but it's most certainly the easiest weapon to hide in the general market. It's quick to use and unfolds and is into action in just a second. As a 22 LR, it's plenty cheap to shoot and it runs reliably. Trailblazer put a lot of effort into ensuring this little gun is incredibly well made.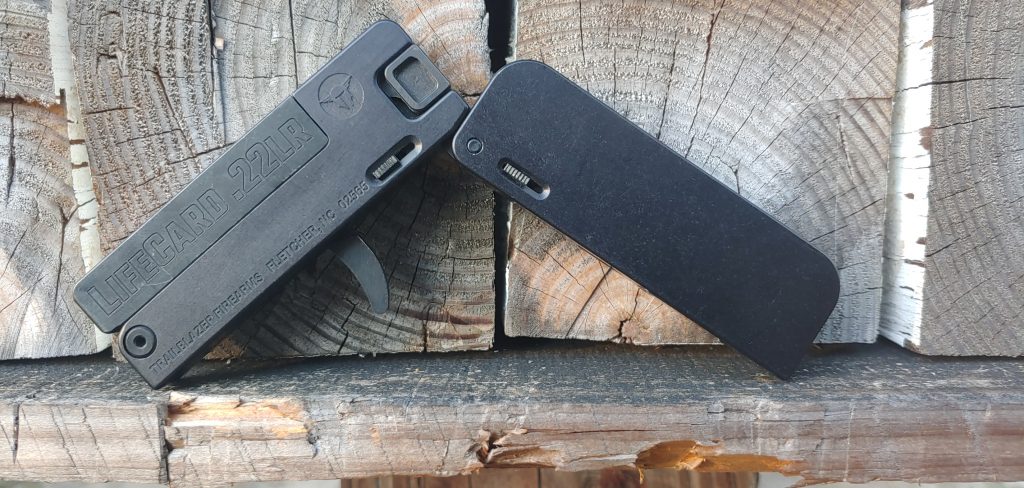 Ares/FightLite SCR
What happens when gun control bans guns based off of nothing more than cosmetic features? Their goal is to ban the AR 15, but the firearms community is smarter than clueless politicians. The SCR is the ultimate legal anywhere semi-automatic AR 15. It's barely a AR 15, but it works with AR 15 uppers, magazines, and more.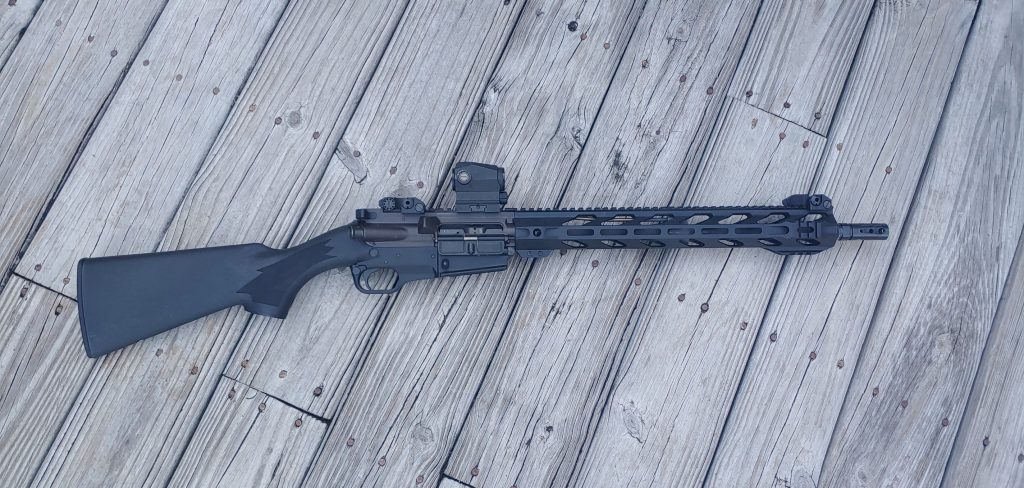 The Fightlite's specially designed lower receiver utilizes a Remington 870 stock and drops the pistol grip design. It integrates a buffer into the stock and uses a specialized bolt carrier group that functions with this specialized buffer. Its unique design makes it legal in the strictest of gun control hives. This thing is even legal in New York City.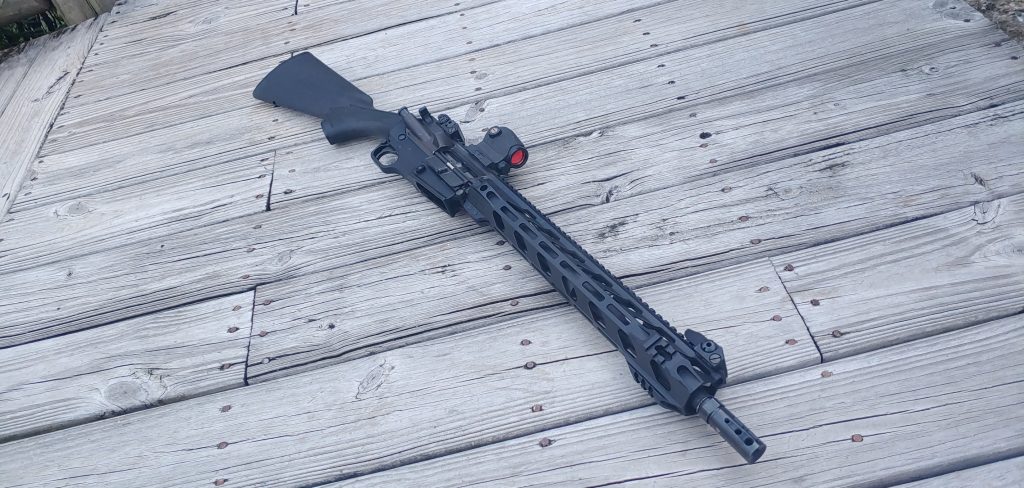 The design reaches outside of your typical ban state attraction. I own one and love the unique look and feel this gun delivers. It's very lightweight, has incredibly low recoil, and is quite reliable. The fact they found a way to make a line of oddball guns legal even in New York City is certainly an impressive feat.
Chiappa Little Badger
The Chaippa Little Badger is a weird little gun. It's the cheapest made, most unique looking rifle I own. This little 22 LR rifle folds in half and is designed to be a survival handgun. It's mostly barrel with an ultra-small receiver, a wife stock, and hardly anything else. It's a break-open design that allows you to single load a round.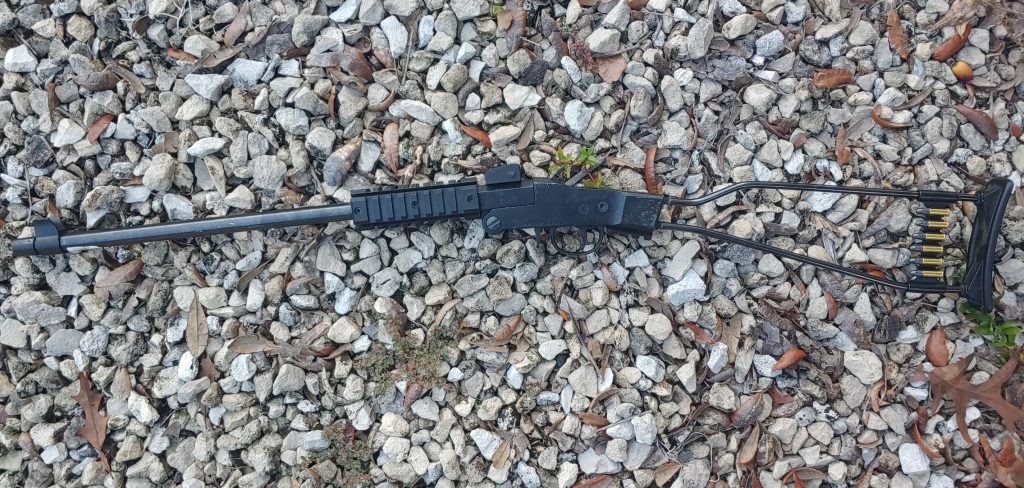 The rifle has nice and robust sights and a rail system that allows you to easily attach a mini red dot or another sighting system. The barrel is threaded and the gun is easily suppressed as well. The Chiappa Little Badger is one of the smallest and lightest rifles out there. It looks almost like a rifle built in a garage. Luckily, it shoots a bit better than that. These oddball guns also come in 22 WMR and 17 HMR.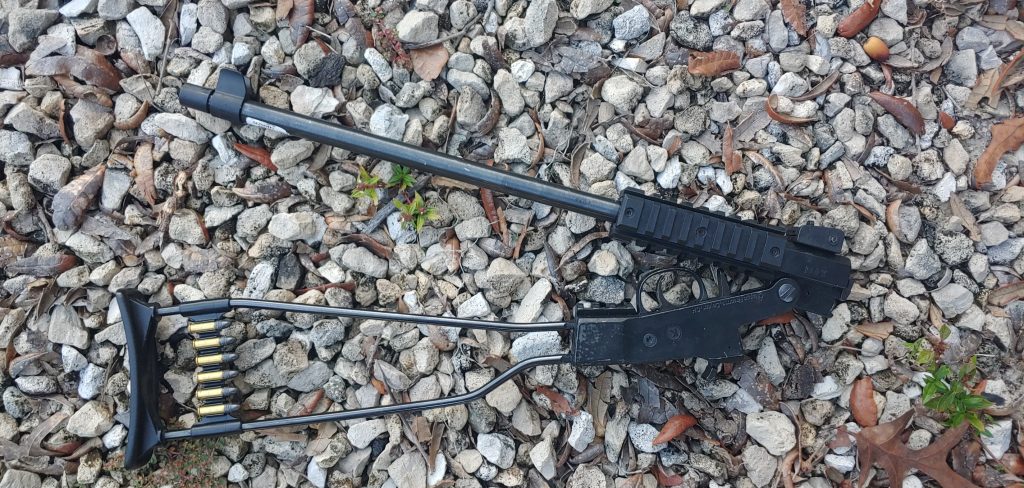 Cobray Pocket Pal
I could've included any number of Cobrays into this list. They used to make tons of oddball guns. We have the Terminator shotgun, a pepperbox 410, but this multicaliber weird revolver wins. This is a gun I'd love to own but it's quite rare. The Pocket Pal is a revolver that came with two cylinders and two barrels. The gun was both a 380 and 22 LR.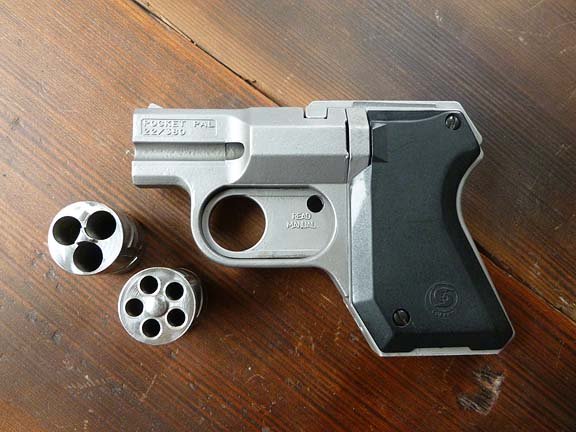 You swapped cylinders depending on what caliber you wanted to shoot. This double action only revolver has a 15+ plus pound trigger and wasn't known for accuracy or reliability. Like most Cobrays it was cheaply made, which is a shame. It's a cool design that's odd nature most certainly appeals to me. Two calibers, two barrels, and an interchangeable cylinder made this a very unique, one of a kind gun.
USFA ZIP Gun
As far as odd guns go this is the only one that killed a company. USFA used to be known for their Colt revolver clones. The owner invested everything he had into the Zip gun, a semi-automatic 22 LR handgun with the most unusual design you could have. It's a bullpup 22 LR pistol that takes Ruger 10/22 magazines.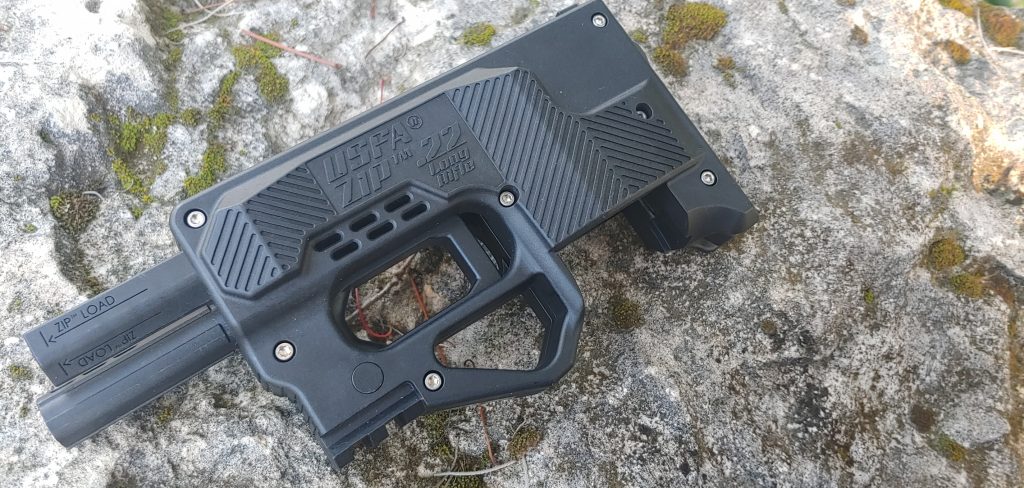 It features two types of charging handles. One operated the bolt, the second acted as a means to recock the gun in case of a failure to fire. The gun has numerous attachments available allowing you to mount optics, or even mount it to another gun completely. This gun was odd and was actually available for less than 200 dollars when it premiered.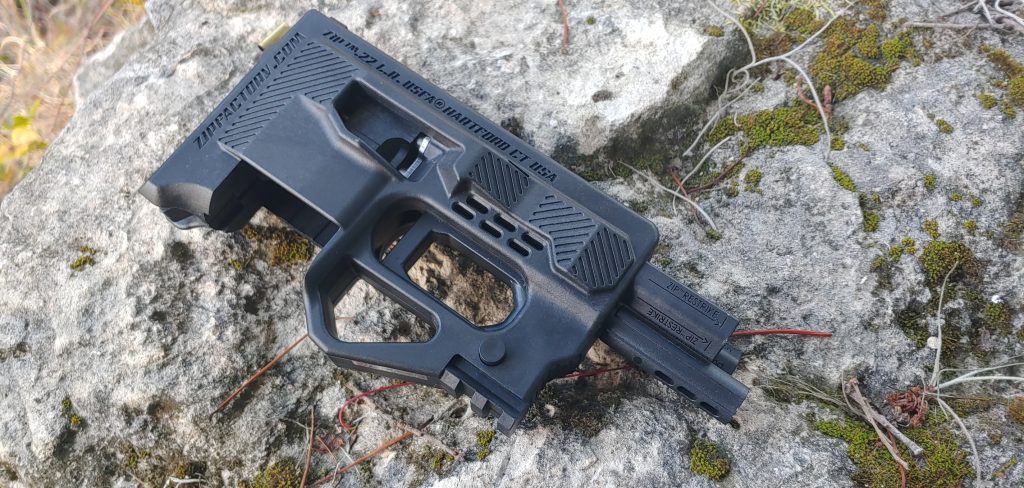 However, it sucked. I own one and it can't get through five rounds without it failing. The ergonomics do suck a bit, but if it worked I bet it would have been quite successful. It was cheap, easy to find mags for, and was modular. It just goes to show you that if you can't get the basics right you'll never succeed regardless of neat your design is.
Oddball Guns and You
What are your favorite oddball guns? Let me know below. It can be a favorite design, a hated design, or somewhere in between. I mean you can create your own…. like my 80% lower Glock Carbine.