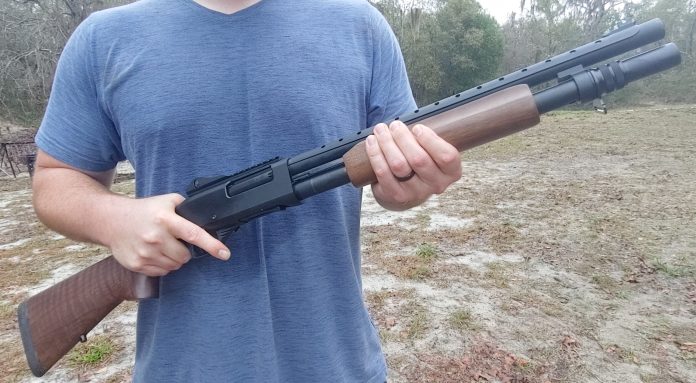 New shotguns out of Turkey are a dime a dozen. A lot of them are rather gimmicky. Bullpup semi-autos, pump shotguns with carry handles, and just other weird stuff. Turkish shotguns are a staple of the budget bin market. Some suck, some don't. As a shotgun nerd, I hadn't seen many that appeal to me enough to purchase and test until SHOT 2022, when I ran into SDS Imports and Tokarev USA. They had a set of guns known formally as the TX3 12HD, aka the Retro Riot Guns.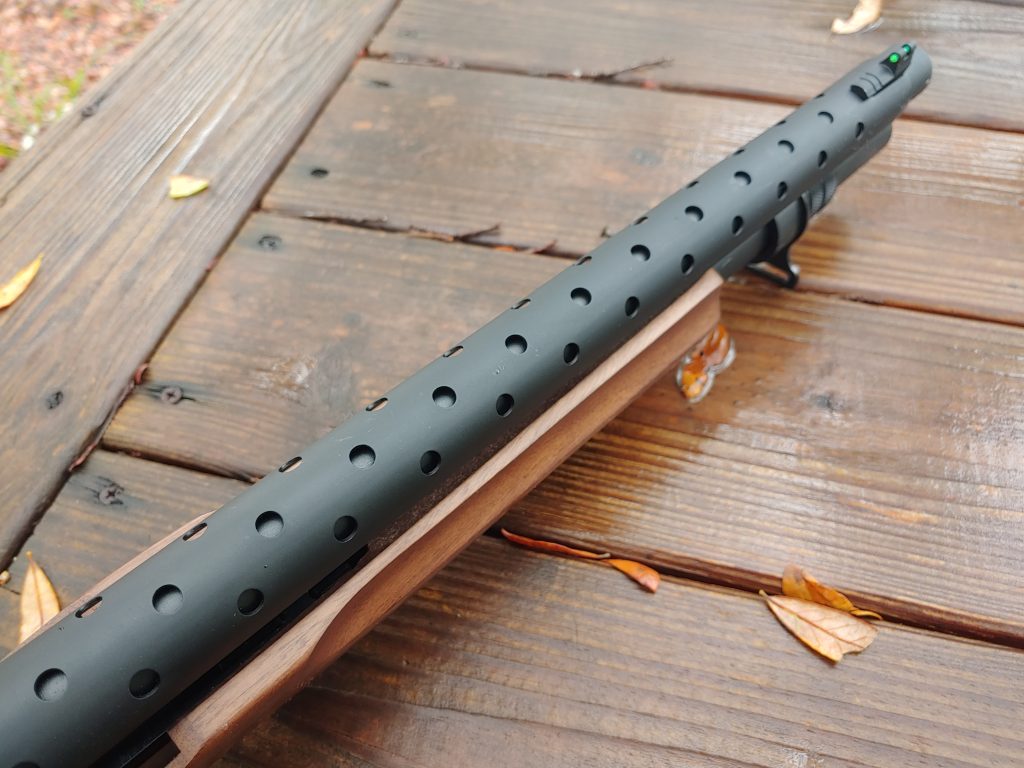 The Tokarev USA TX3 12HD at SHOT and their bayonet-equipped goodness immediately caught my eye, and I sent a few rounds down range. Immediately I was impressed, got a card, and contacted the crew at Tokarev USA. They were happy to send out one of their retro riot guns and a +1 extension for the little fella.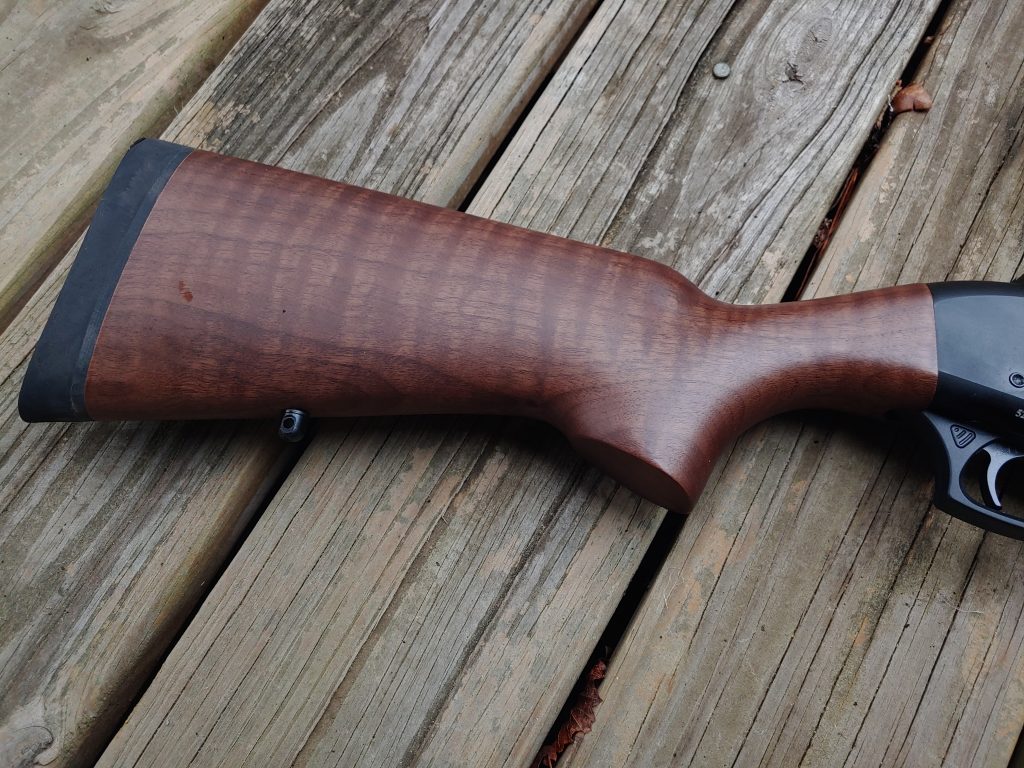 The TX3 12HD At First Glance
What do we have here? It's a 12 gauge, pump-action shotgun that feeds from a tubular magazine. Not too fancy. What caught my eye was the solid foundation of a pump gun combined with a number of neat features that mix new and old to make a sweet little pump action. The retro features include wooden furniture made from Turkish walnut and a heat shield. A bayonet kit promises to be available soon to make it the trench gun of your dreams.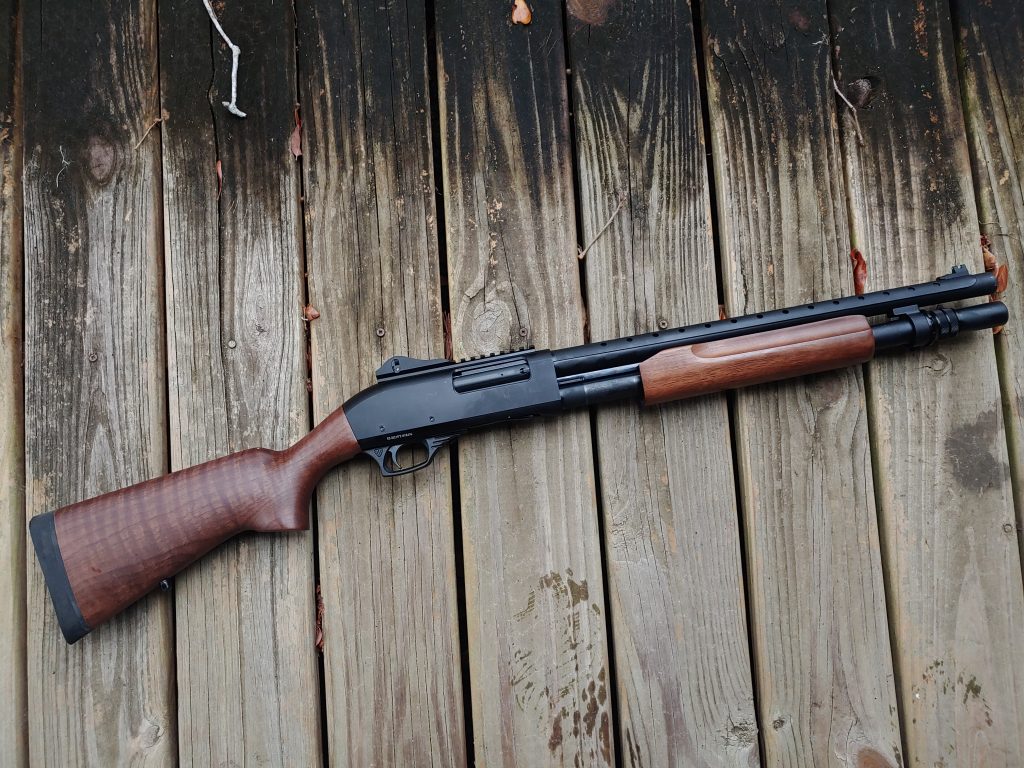 Modern features include a short and sweet length of pull of about 13 inches. Additionally, we have ghost ring sights, as well as an optic rail, and the front sight is a high visibility green fiber optic. From the factory, the gun has a five-round magazine tube, and it can fit a +1 extension, which I did to maximize capacity.
Barrel length is 18.5 inches with Beretta chokes, and the chamber taps out at 3-inches. It comes together to make one pretty but rather standard shotgun. Not everything needs to break new ground, and for the budget price of less than three bills, it's feature-filled and forms a capable little shotgun.
At The Range
I brought out a wide variety of buckshot, birdshot, and various slugs. This includes mini shells, mini slugs, high-end tactical buckshot, and the cheapest crap I can scrounge up with a healthy dose of Academy's own Monarch birdshot. I don't suffer fools with a pump-action shotgun, and it needs to work with a multitude of loads. Mini shells are the only exception. I don't care if they work or not, but I like to find out. I did just that with the TX3 12HD.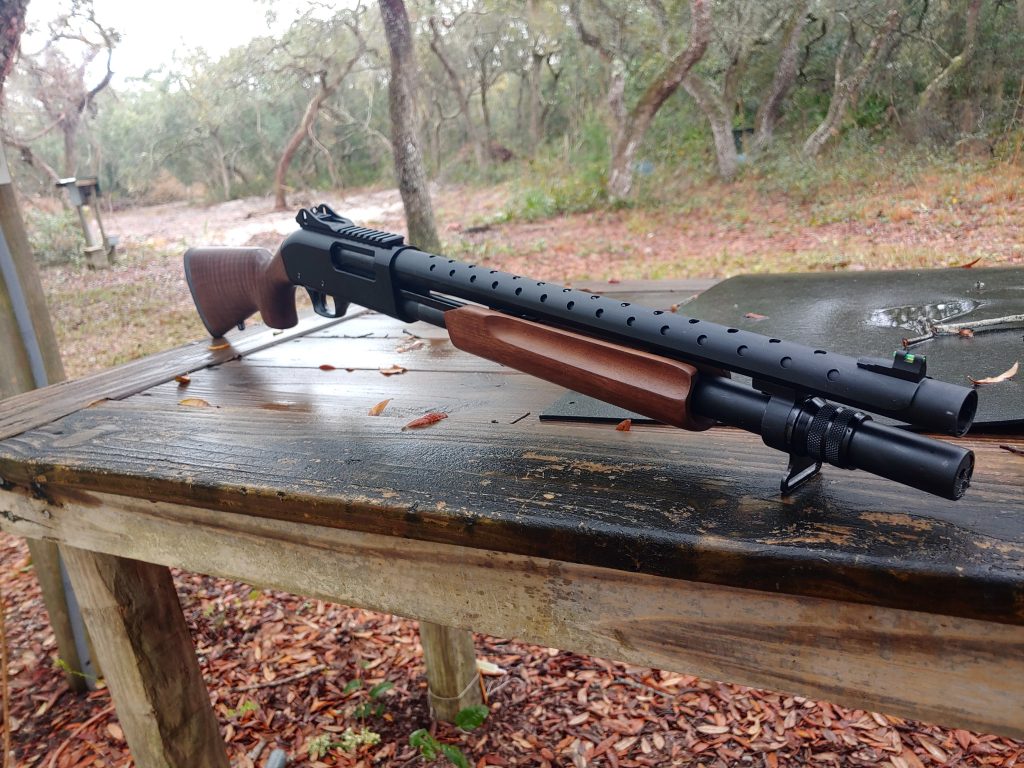 Of the various buckshot types, which include Federal FliteControl all the way down to this cheap Rio buckshot I bought for 2 dollars a box during the Trump slump. The Rio buckshot was unsurprisingly the only load that resulted in a failure. One out of dozens of rounds failed to properly feed from the tube. I've had this load, and this issue occurred with Mossberg and Remington shotguns as well. The cheap, soft plastic hull seems to be the issue.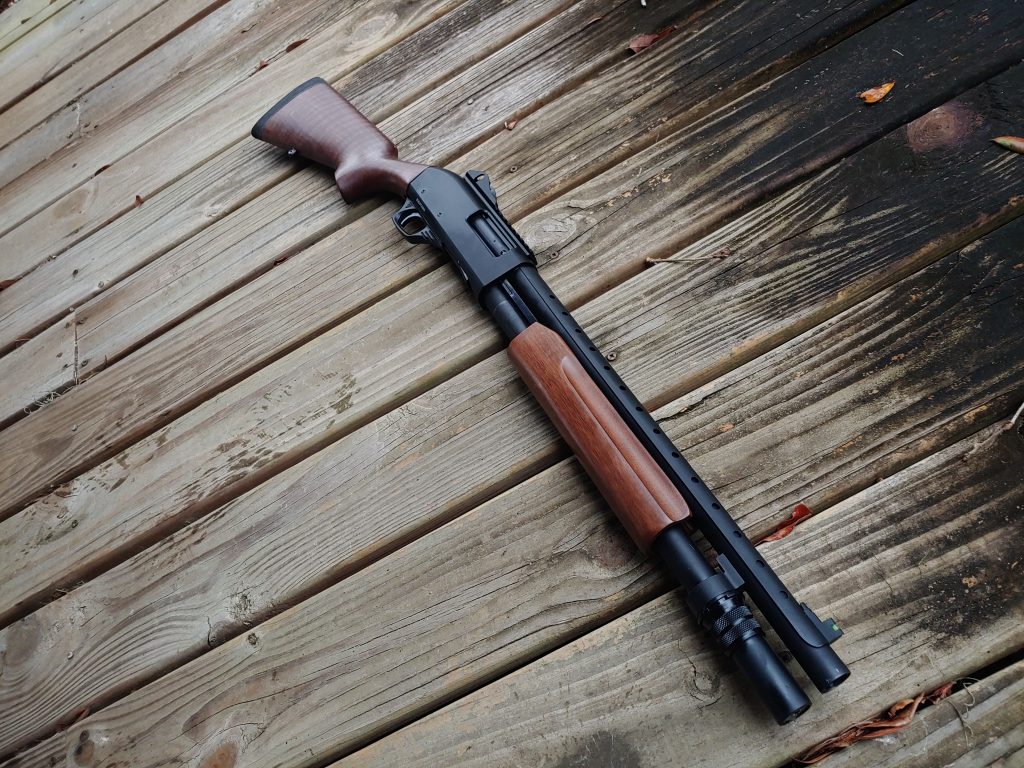 Other than that, the standard length buck, bird, and slugs gave me zero issues. On the mini shell side, I used 1.75 inch and 2-inch shells. Surprisingly these worked well. The 2-inch shells worked 100% of the time. The 1.75-inch shells barely hiccuped, and one out of ten fed wrong in the TX3 12HD. I worked the action in multiple positions, worked it slowly and fast, and the mini shells seemed to feed fine. Enough to trust for defensive use?
No, but enough to have fun with.
Slinging Lead
The shotgun worked extremely well for a couple of hundred rounds fired in a single afternoon. Since then, I've used it for testing ammo and training purposes, and it hasn't hiccuped. I need a pump gun to be reliable. The TX3 12HD most certainly is.
In terms of accuracy, it is a shotgun, but accuracy matters with modern buckshot like FliteControl and slugs. With that in mind, the ghost ring sights provided a nice, accurate sight picture that allowed me to engage at various distances with ease out to 50 and 100 yards. At 100 yards, I found it easy to ring an IPSC steel target over and over. At 50 yards, I rang a gong time after time without difficulty.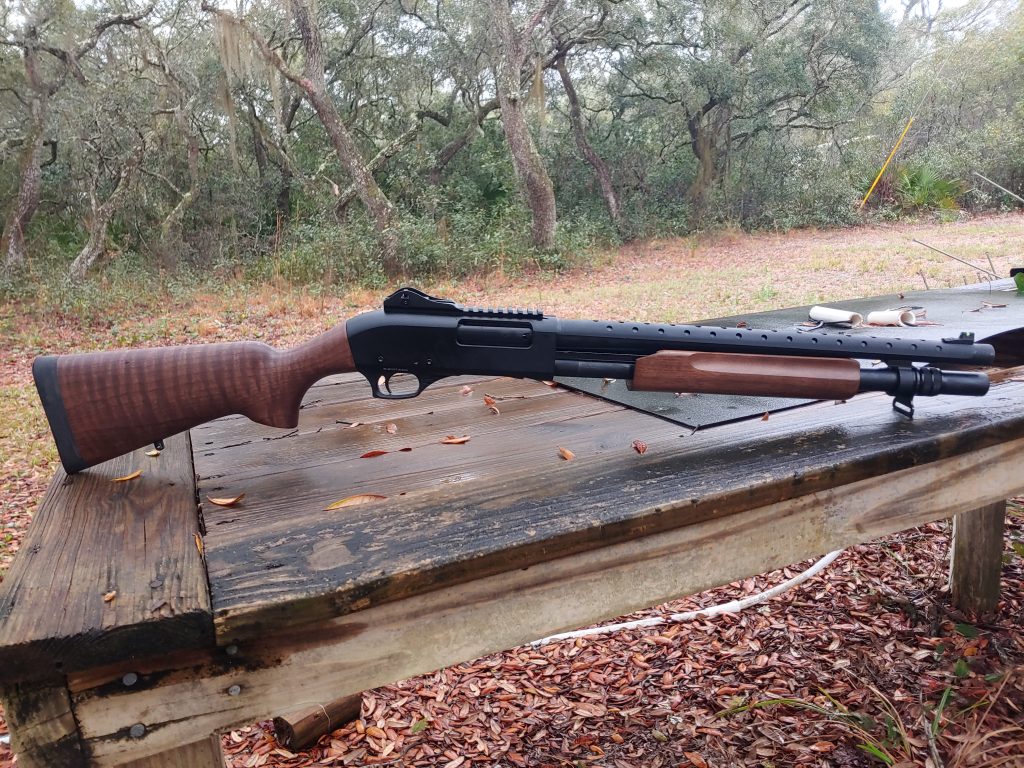 The TX3 12HD spits lead like an absolute champ in that regard. The high visibility front sight is plenty easy to see, and the rear ghost ring is easy to adjust. Sadly, they did not use Loc-Tite to tighten the optics plate, and some of the recoil shook it loose. I added my own thread locker and tightened it down.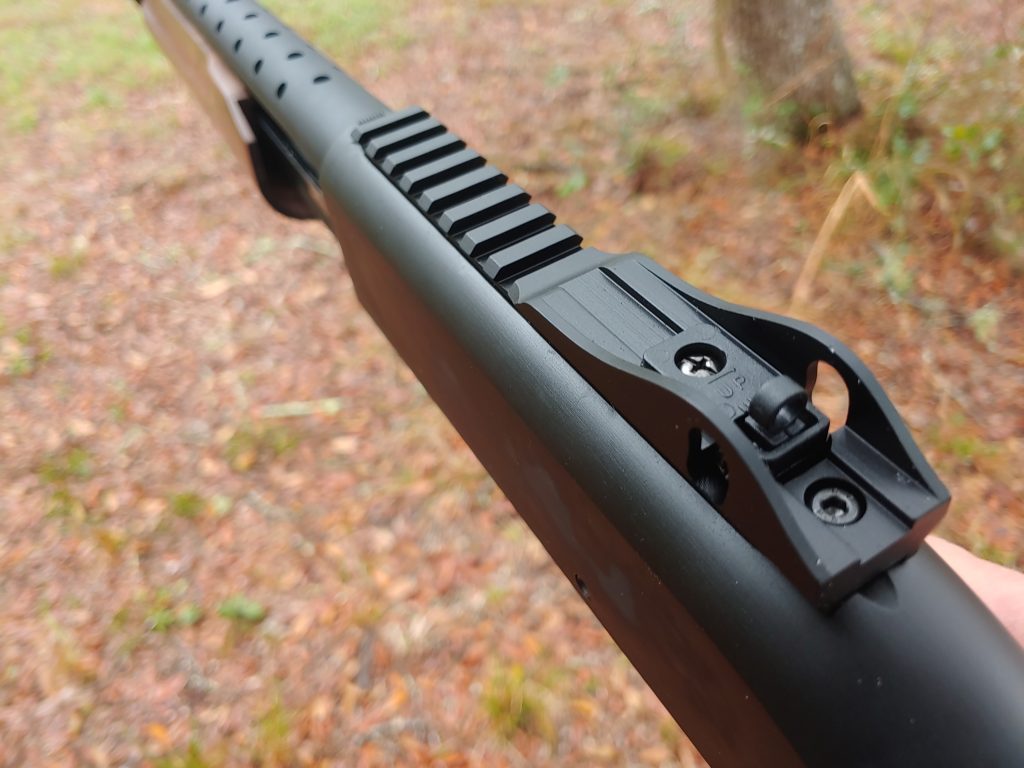 One of the bigger surprises to me was how smooth the action felt. This thing is slick and sweet. The pump on the TX3 12HD glides rearward and forward without much resistance. The pump also goes back far enough to overlap the receiver, and this makes the pump pull a little shorter and easier to work.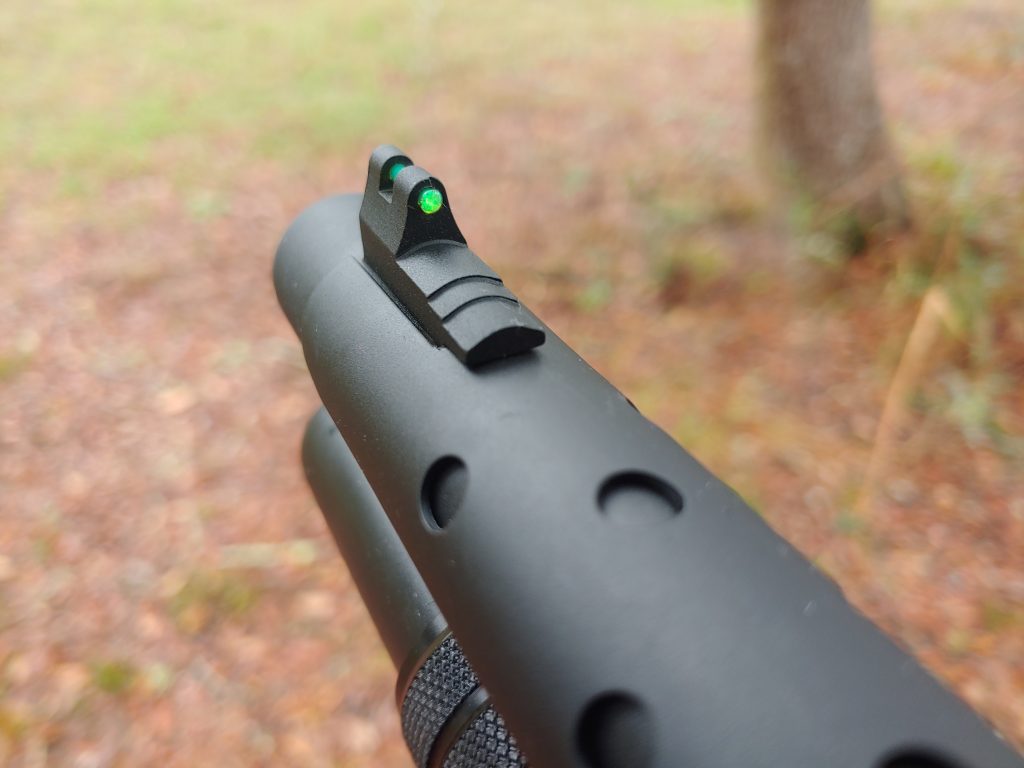 Recoil-wise, it's like every other shotgun. It's not bad with proper technique. One thing that could make it easier to mitigate recoil is some form of checkering on the pump. It's smooth, and you gotta exercise those fingers to get a good grip.
Retro Riot Ready
The Tokarev USA TX3 12HD turned out to be a very competent shotgun. It's well made and reliable with a few modern features that make it stand out. Sure it's just another pump-action shotgun, but it looks damn nice and does come optics ready. Little things make a big difference when you look at the price of the gun. At around 250ish, this is a tough deal to beat.