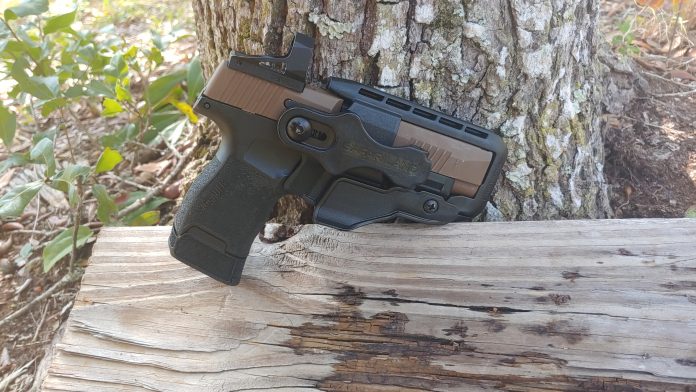 Safariland is the company for duty holsters. They probably equip more police officers than any other holster maker in the world. They've produced concealment holsters before, but they've always seemed like an afterthought in the grand scheme of things. That's until now, and the Safariland Schema.
The Schema is a low-profile IWB rig aimed at the appendix market. It's currently being produced for firearms from Glock, Shadow Systems, Taurus, SIG Sauer, and Springfield Armory. The main focus is on the smaller guns, and my example is for the SIG P365XL. The Schema is a different take on the minimalist holster. There are cuts placed here, and there are done to maximize the minimization of the holster.
What you end up with is the lowest profile possible on an IWB holster. We've seen the traditional IWB rigs, and we've seen those zany, fairly unsafe minimalist rigs. This falls in between those two and offers you a minimalist holster that doesn't sacrifice safety or support.
The Schema – A Quick Peak
The Schema is an all-polymer design with a single clip. It comes with a claw that helps with AIWB concealment and pushes the holster back toward the body. Safariland designed the Schema with optics in mind and doesn't get in the way of my big ole Shield RMSx.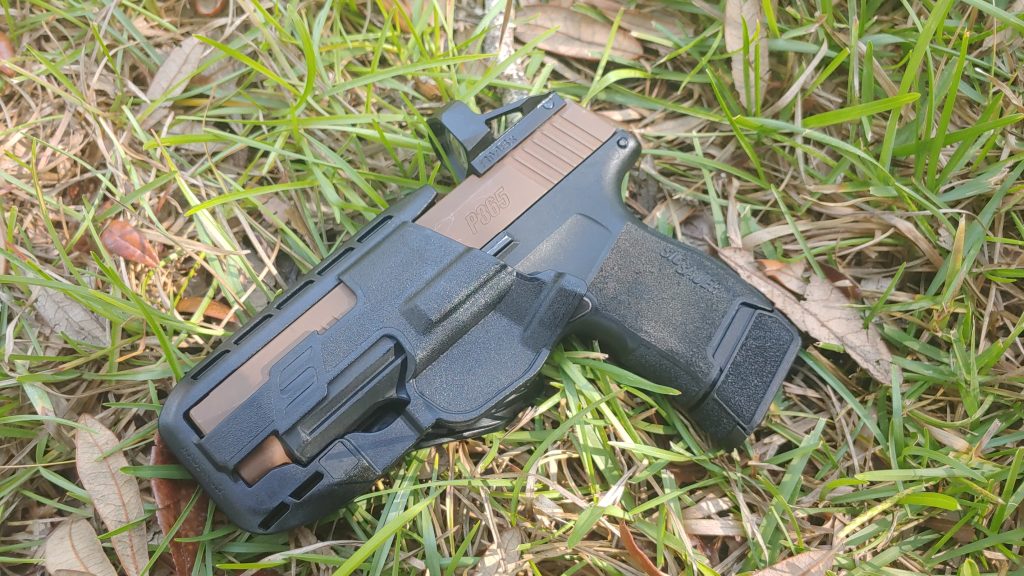 The single clip allows you to adjust the cant as well as the height of the holster very easily. Untighten an Allen key, make your adjustments and tighten it back down. Not a whole lot to it, and sometimes simplicity is good. Sorry to say that you lefties are left out once more, and it's right-handed shooters only.
Strapping It On
The Schema pops on and off nicely. A hook under the clip secures it to your belt and once attached, it's locked on and doesn't move. The holster blends in seamlessly and disappears under your shirt and pants. Small guns tend to do that, and the Schema does it well. Appendix can be tricky in the comfort department.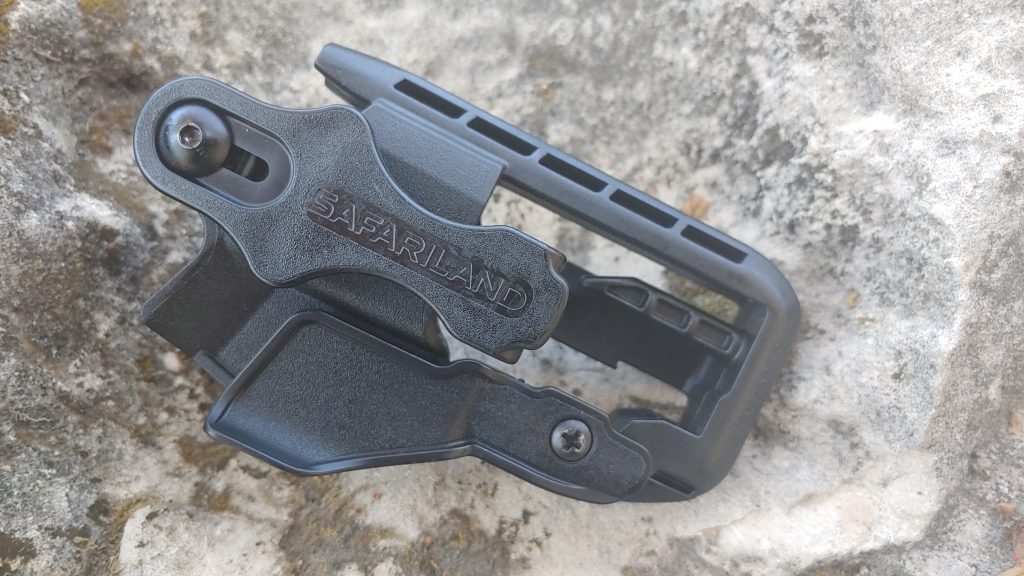 Like any appendix holster, you aren't likely to forget you are wearing it. However, it doesn't poke and prod unnecessarily. The little rig clings tight to the body without rubbing you wrong. I had a little fear that things would get pinched between the gun and the skeletonized portion of the holster, but my fears were unfounded.
In Action with the Schema
With a little help from the Mantis Laser Academy, I got a good mix of both live and dry fire reps in place. The Schema does allow you to get a nice full grip on the gun and to draw with complete and total confidence. It's easy to get a natural firing position prior to drawing, which helps you get that good, solid presentation.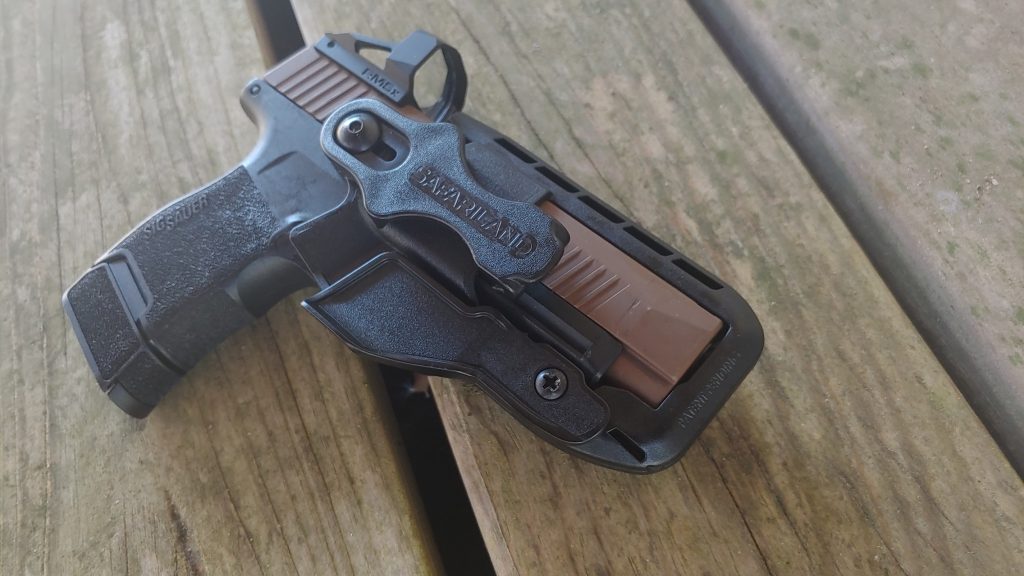 Of course, I can't not have a complaint. I'd be able to carry this holster a lot more often if the clip was tuckable. Seeing as how it's detachable, it seems like Safariland could produce upgraded options in the near future, but who knows? A tuckable clip would allow me to carry it during the day job and not just when I'm off work.
A New Age
It took Safariland long enough to really enter the concealed carry market. The Schema marks a new turn for Safariland, and it's an odd turn, to say the least. It's a handy holster that keeps up Safariland's reputation for quality and consistency. It's a little different and a great way for Safariland to enter the concealment market wholeheartedly. At 40 bucks, it's a tough holster to beat.