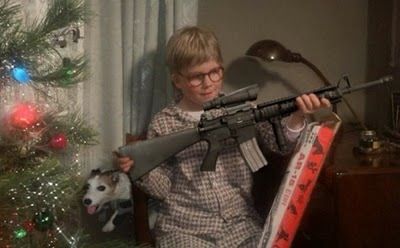 Do you have a gun guy or gal in your life that you are struggling to buy for? Sure, they'd love a Barrett 50 cal, but several thousand dollars simply isn't in the budget. In fact, the budget might be tight. Well, you've come to the right place. Our budget gift guide is here to help you find the right gift at the right price. These prices are reflective of the current market and include sales so they may change if you are reading this summer 2019.
It's easy to be generic and say buy magazines and buy ammo. Those are great gifts, don't get me wrong, but I wanted to be a little more creative. If this guide doesn't work for you, then ammo is always a good go to.
$20 and under
Okay, so maybe you are on a tight budget, that's cool. This is what our Budget Gift Guide is for. From self-imposed budgets to being a kick-ass secret Santa we have a little bit of everything for you. Under 20 bucks can get you a few cool things that'll please the gun, knife, or concealed carrier in your life.
5.11 EDC PL 1AAA
I actually carry the bigger brother of the 1AAA, the 2AAA, and adore it as an EDC light. This all aluminum design is a lightweight 1.31 ounces and is only 3.45 inches long. Its only 55 lumens, but its also a penlight so you aren't getting a 1000 lumens. You do get a nearly 4-hour runtime though, and it's in a light that fits in your shirt pocket. It's tough to complain about. It's all aluminum, looks great, and is textured for a sure and easy grip. Plus, it's IPX4 waterproof so it can be splashed and rain on and still keep kicking. It's 19.99, easy to find on Amazon, and its a great fit for a wide variety of people.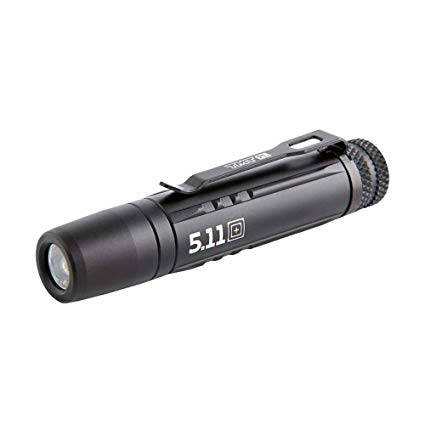 Recover Tactical Magazine Clips
Recover Tactical is best known for their neat little bolt on grips that add a rail to your Beretta 92, or 1911 pistol. They make an interesting series of accessories too, and one of them is the awesomely named Magazine Clips. This gift is limited to owners of Glock and some Smith and Wesson pistols, but for under 10 bucks it's pretty handy.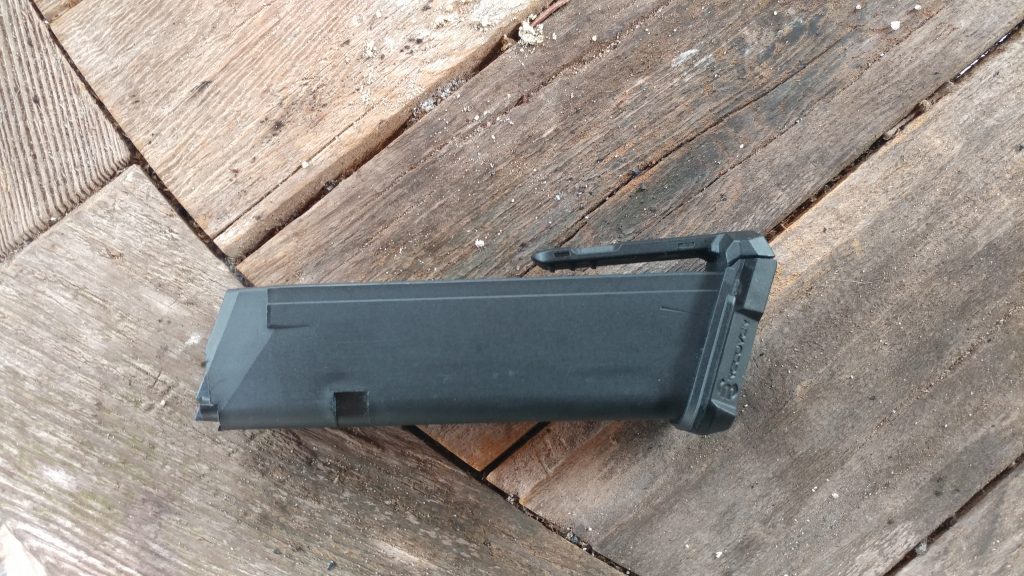 Magazine Clips are designed to allow you to carry a magazine in your pocket and clip it to the outside of the pocket the same way you would a knife. This makes them easy to draw, easy to carry, and foolproof. The clip systems work really well and I've done more in-depth reviews if you're interested. At this price point, it really is hard to beat if you have a Glock or Smith and Wesson Shield owner in your life. They really put the Budget in Budget Gift Guide.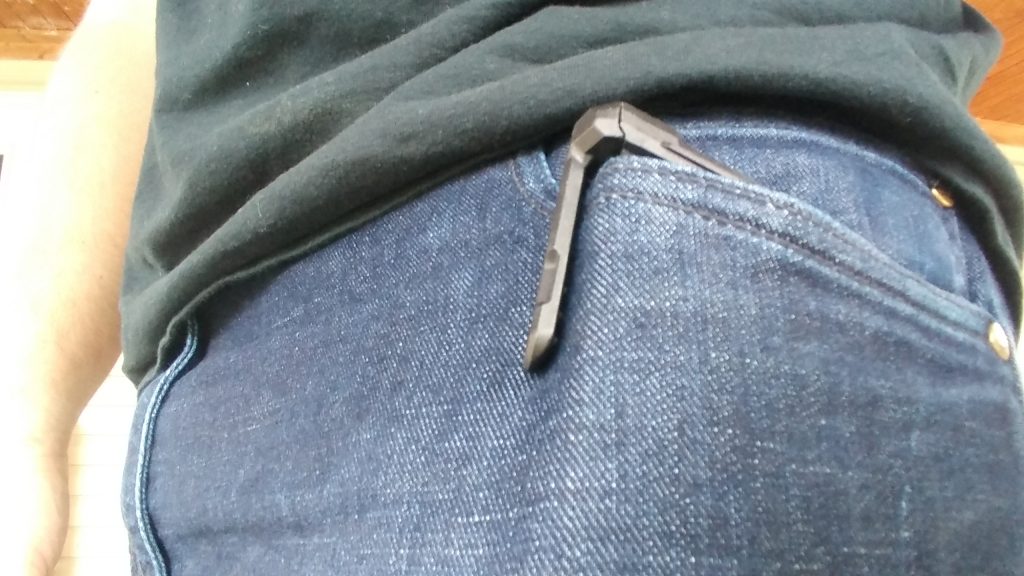 MTM Tactical Magazine Can
When it comes to organizing magazines I used to have a major issue with losing them. Losing a Glock mag is meh, but losing a near 50 dollar HK magazine is "Ah crap, where'd it go," bad. One year I received both the MTM Tactical Rifle and Pistol magazine cans and my life was changed forever.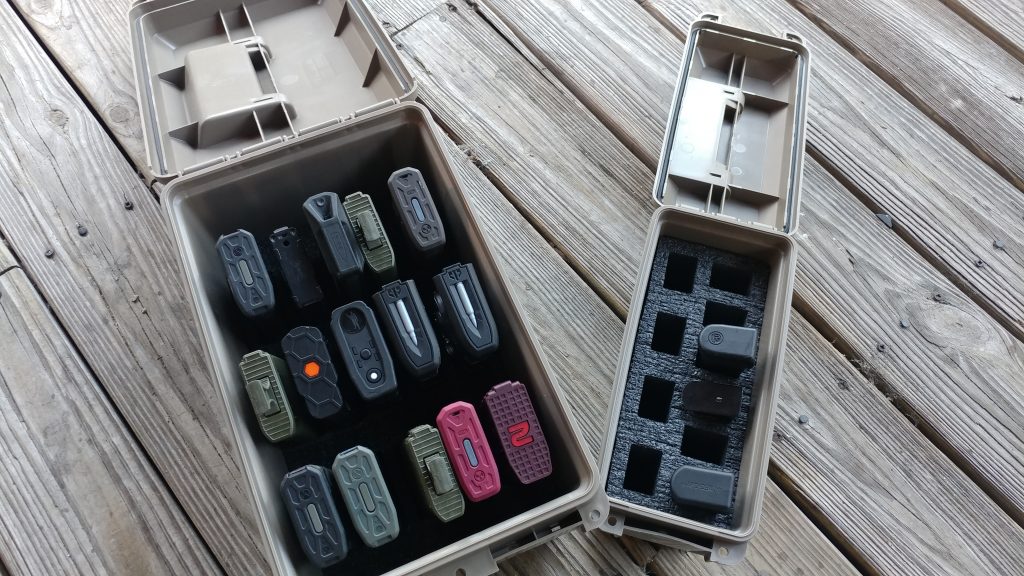 The pistol magazine ammo can is right around 15 bucks so it qualifies for under 20, the AR 15 rifle magazine can is a hair more and on Amazon for about $21.50. These are polymer ammo cans that have hard cut foam in the shape of a magazine. They hold the magazines in place and organize them in a brilliant manner. They are easy to stack and perfect for organizing a messy gun closet. I wanted my Budget Gift Guide to be practical and fun, and these are pretty practical.
$50 and Under
At the 50 and under price range we are getting into friends and range buddies. You still have plenty of options and really start getting into the awesome stuff of this industry.
Gerber Flatiron
This is actually on my Christmas list and something I want so, so bad. It's an affordable knife in the 35 dollar range that is budget in terms of knife, but the cool factor is more or less why I want it. The Flatiron uses a cleaver blade, which gives it the appearance of an old school straight razor. It's a simple knife that's been a big hit recently and I've caught the bug.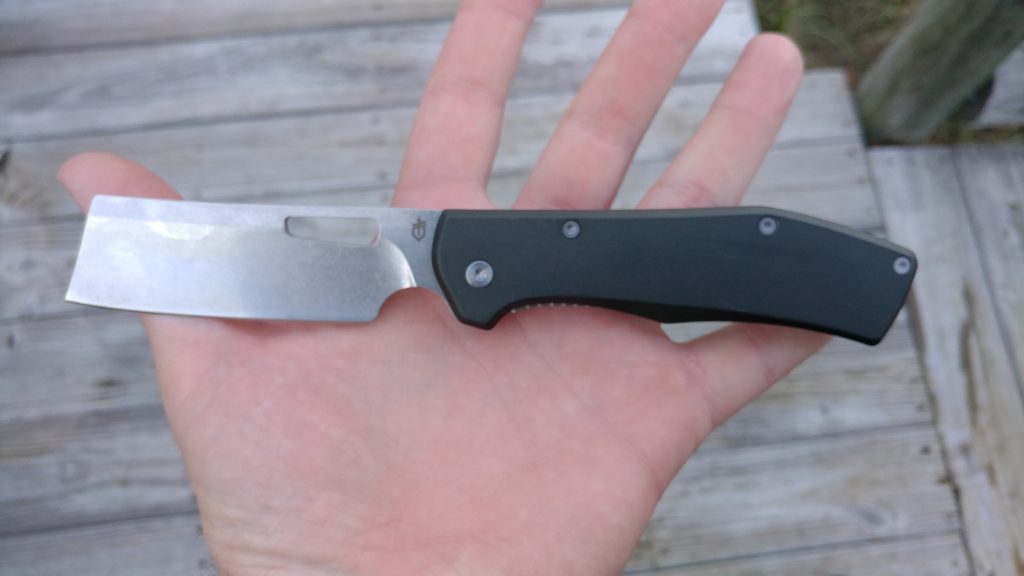 Most gun guys are knife guys and vice versa. The Gerber Flatiron in undeniably cool. It comes in black with an aluminum handle or FDE with a G10 handle. The blade is 3.8 inches long and the steel is a 7Cr17MoV stainless. I would've preferred a 154CM, but the price would have to be higher too. Overall it looks to be a rock solid little knife and its only 35 bucks. I might not wait til Christmas and fulfill my own budget gift guide.
Walker's Razors
The Walker's Razor Slim Electronic hearing protection earmuffs are easily the best set of budget electronic muffs. I have had and used mine for years and only recently have I moved on to Bluetooth Peltors. In those years of use, they've been in the rain, the cold, and across the country to different shows.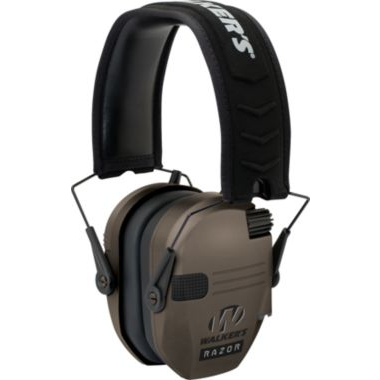 They operate off of 2 AAAs and have dual microphones to make it easy to hear someone on your left or right-hand side. They are perfect for busy ranges, classes, and other loud and kinetic environments where communication is still key. Best of all they are under 50 bucks and these are perfect for new shooters. What kind of Budget Gift Guide would this be if I wasn't concerned about new shooters?
Blackhawk Sportster Deluxe Range Bag
A lot of people may roll their eyes when I say Blackhawk, but hear me out. The Blackhawk Sportster deluxe range bag has been with me for almost 5 years and its one of the best pieces of gear I've ever used. It's spacious, full of pockets and perfect for handgun, rifle, and shotgun shooters. You can absolutely load this thing down with ammo, tools, guns, targets and more and it will just keep working.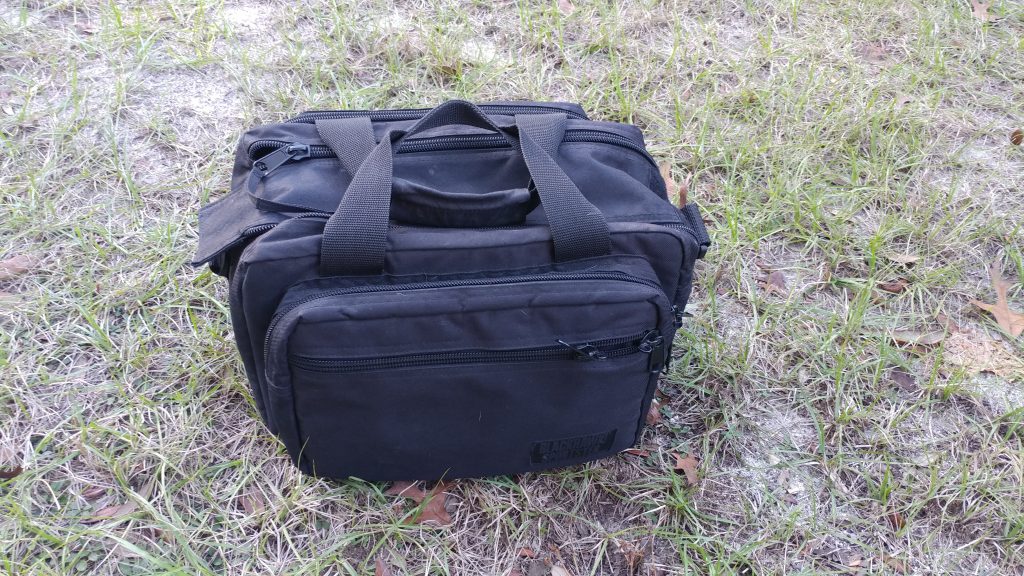 If someone in your life is into guns and doesn't have a range bag do them a favor and get them one. They will appreciate it more than you know once they start hitting the range.
$
100 and Under
Close friends and good family gets the good stuff. At this tier, you are bound to bring smiles to the faces of the most Humbug of gun guys. As the highest tier of our budget gift guide I chose some things on my personal list.
AR500 Freeman Carrier
This one is a little complicated because it's a pre-order for a product that is being released in January. If you pre-order the Freeman Carrier will be under a hundred bucks due to the preorder discount. However, you get both a carrier and armor plates for under 100 dollars. That's insane and an excellent deal.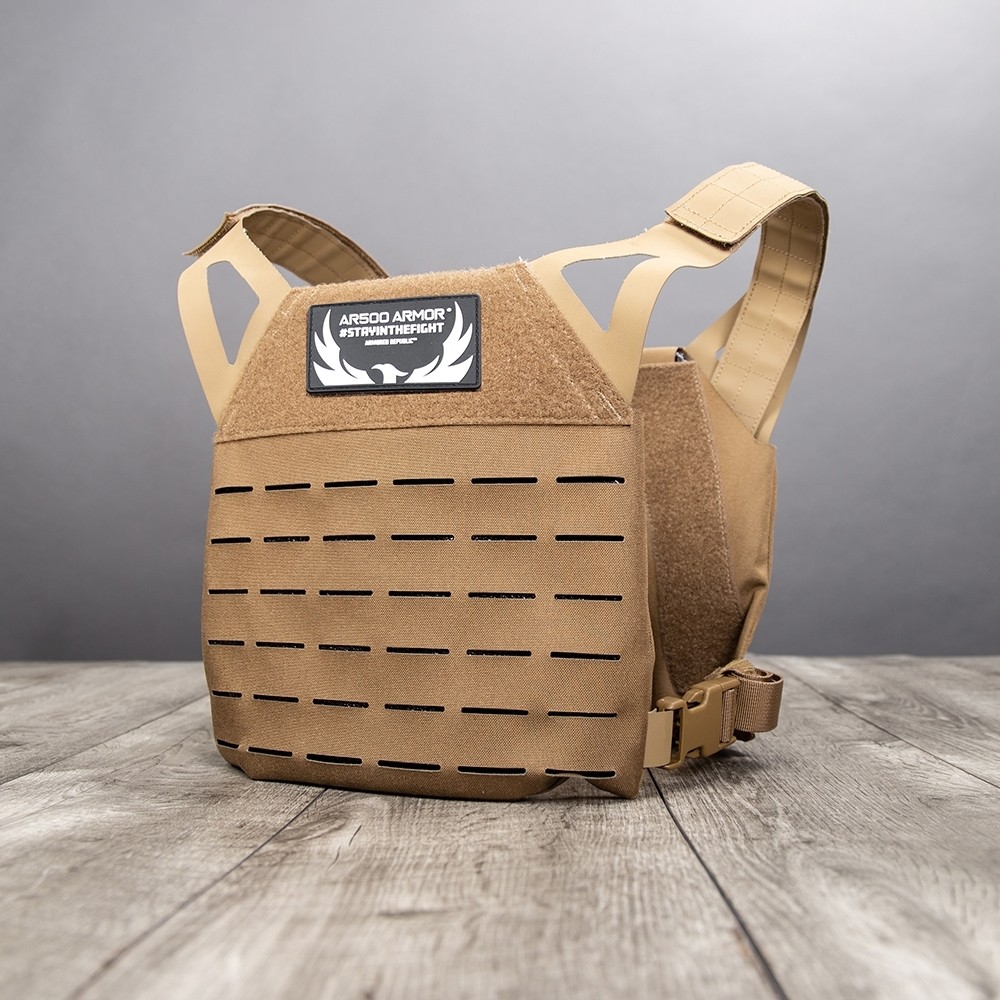 It's a helluva bargain and while that person has to wait till January for their carrier and armor its a gift worth waiting for. The Freeman Carrier is a minimalist package that's has a MOLLE laser cut system, room for two plates, and a minimalist design. I personally wouldn't mind waiting for a gift this sweet.
LaserLyte Training Device
I used to hate dry fire, like with a passion, and part of me still does. However, it got a lot better when I snagged one of these Laserlyte laser trainers. These bullet shaped devices fit in the chamber of your gun and fire a laser everytime the firing pin strikes them. Pair with a laser target and it creates a fun game. By themselves, these gadgets give you real-time feedback on where your rounds are hitting.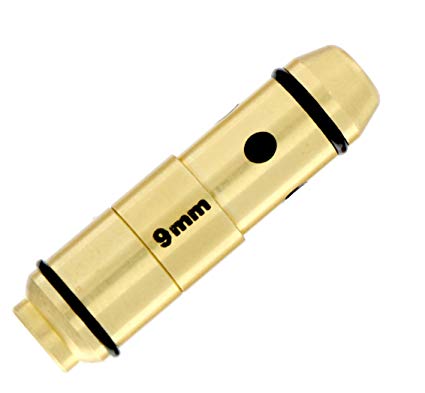 These really make dry fire a fun experience and they can be a lot of fun when paired with a reactive target. These LaserLyte training devices come in every popular caliber they can squeeze one into, so expect 380 and up. They even have AR and Shotgun variants out there, and the 223 version reportedly works with 300 Blackout barrels. If you want more training this is the items on our Budget Gift guide to give it.
Primary Arms Micro Dot
The Primary Arms brand of Red dots aren't Aimpoints and I get that, but if you need a red dot on a budget I don't think there is a better choice. These simple optics are pretty tough, hold zero, and last up to 50k hours. That's impressive for an optic priced a penny under a 100 bucks. This is the FDE model for extra high-speedness. These optics are durable and acceptable in my opinion for hunting, competition, plinking, and other less serious tasks. They won't let you down and they are really hard to beat price wise.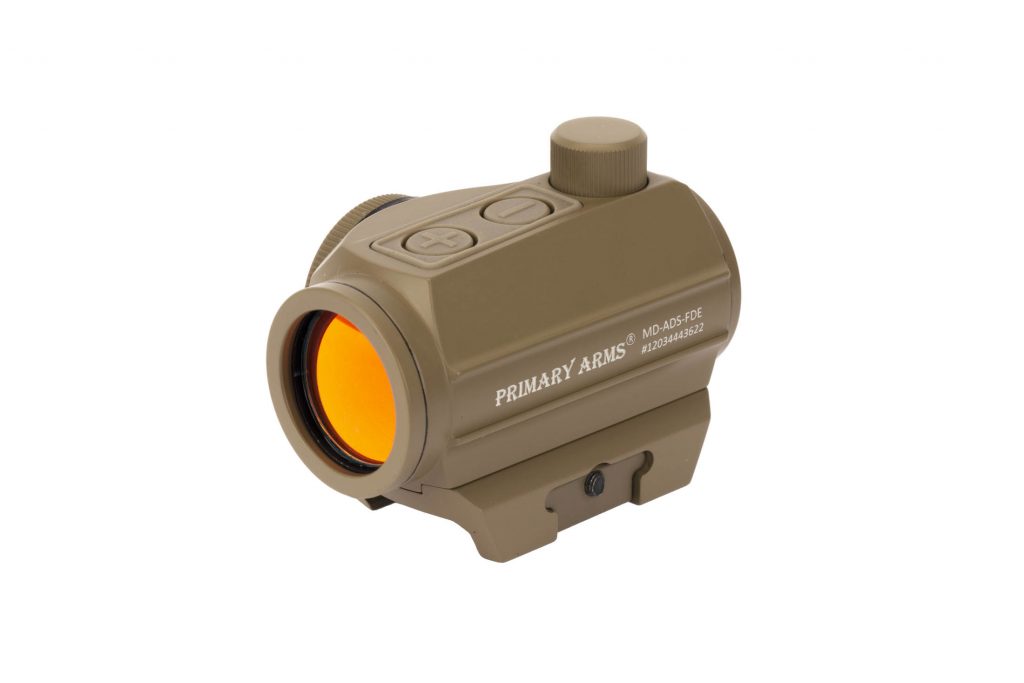 The Budget Gift Guide Extravaganza
So here are just a few of my favorite gifts and their price tiers. Gun guys and Gals can be tough to shop for on occasion, especially when budgets are involved. However, if you do a little shopping you'll find the right gift at the right price….. Speaking of, I wear a size Benelli M3 12 gauge if you want to get me something.