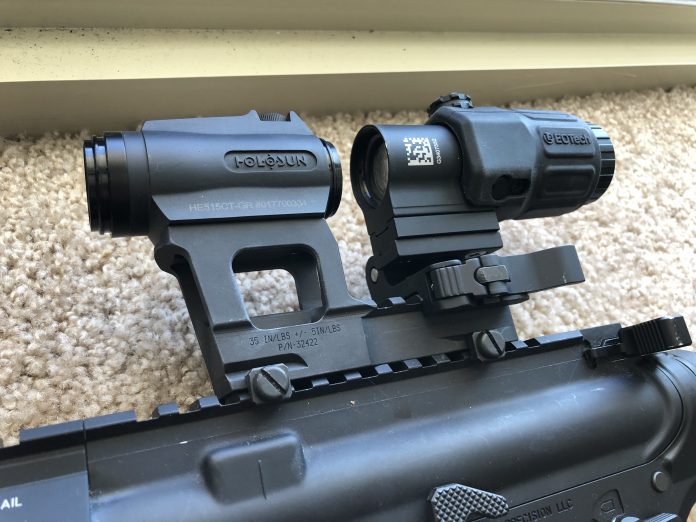 This review has been a long time in the making. I would sit down to put digital ink to the interwebz and I would get distracted and come up with something else to do with the sight.
As such, the HE515CT-GR had a lot of rounds go under its glowing green reticle. 5.56, 7.62, and 9mm.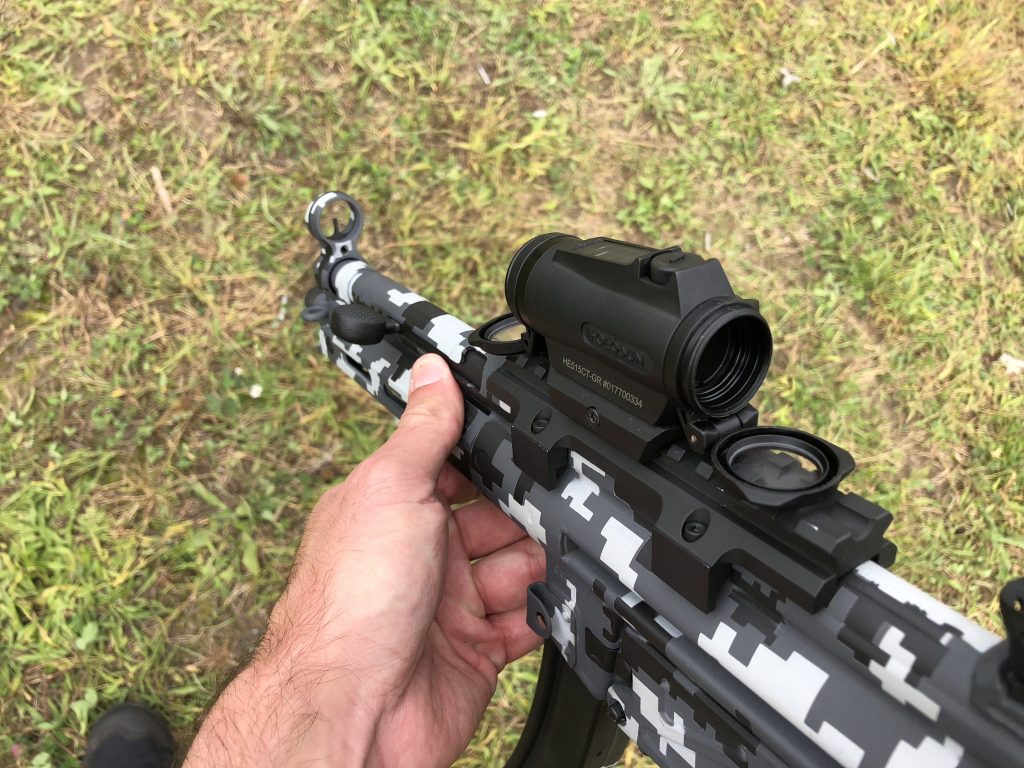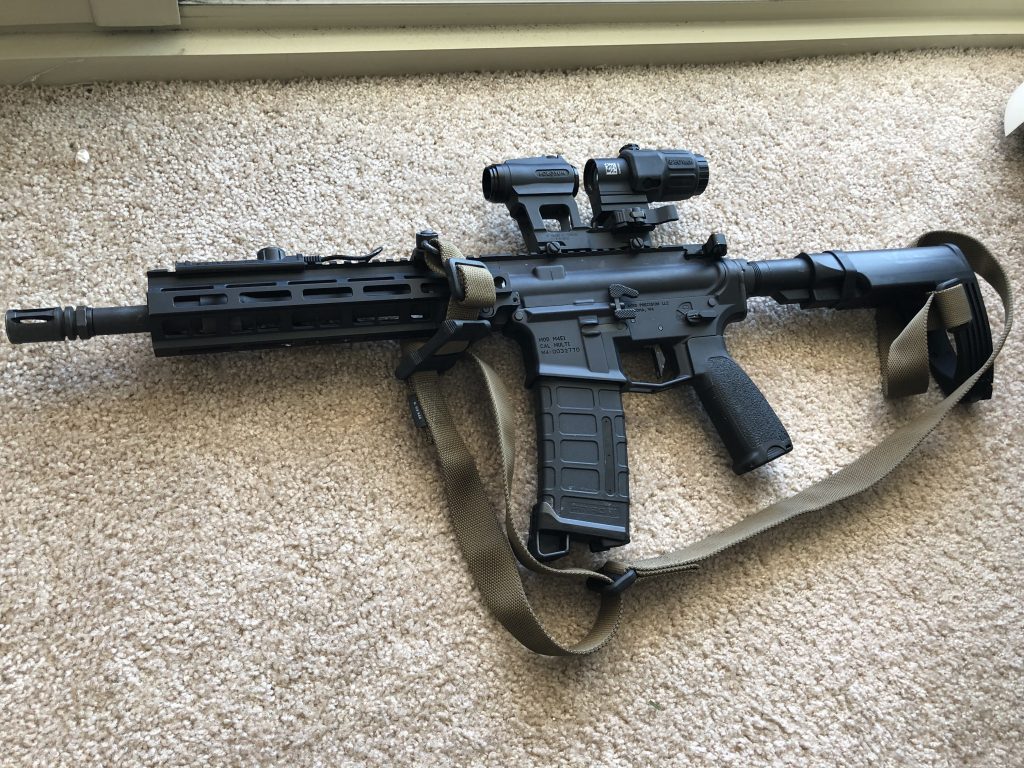 The HE515CT-GR rode on an AK, a Galil ACE, a Zenith Z5, and is currently running tandem on an AR pistol with a magnifier. It's been a trooper.
Dissecting the 515
The HE515CT-GR is one of the T1 body style 20mm micro dot sights.
The plethora of numbers and letters on all the Holosun sights can become a little overwhelming, so allow me to translate.
HE: Holosun Elite, the HE denotes the series the sight is in. HS is the standard line and HE is the Elite line that holds the higher IPX8 ratings against immersion and debris.
515: The number denotes sight model.
C: C denotes the sight has the solar panel power supplement.
T: Titanium sight body, non T sights use aluminum.
GR: Green LED reticle, RD denotes red, and there will be an amber/gold option coming this year
The 515 has the T1 base making it widely compatible with the selection of red dot mounts on the market, It ships with a standard AR co-witness height but feel free to place it in your favorite.
The 515 has two model styles, solar and battery only, The solar C models mount the battery in cell in a shelf below the sight body and will draw primarily from the solar cell for power if it can. This results in a 2-5 year battery life. Even on the non solar models a yearly battery change would be more than enough to keep the sight running without pause.
Personally… I don't like the current shelf design. The tiny screws are subject to pulling a Houdini and vanishing while simultaneously requiring a special tool for battery replacement. Functionally I found no issue with conductivity or power supply but I want to see a more robust and, if possible, toolless method for battery change.
The control scheme is a simple two button design, + and -, and the windage and elevation turrets are capped and protected by the sight housing. The caps double as easy tools for adjusting the optic's .5 MOA per click controls.
Rounding the package out is an included killflash and flip away caps. I generally eschew these immediately on every optic. They serve no function unless you're going into a very austere environment with plenty of nasty. If/when I need them, they're in the box.
515 On the Guns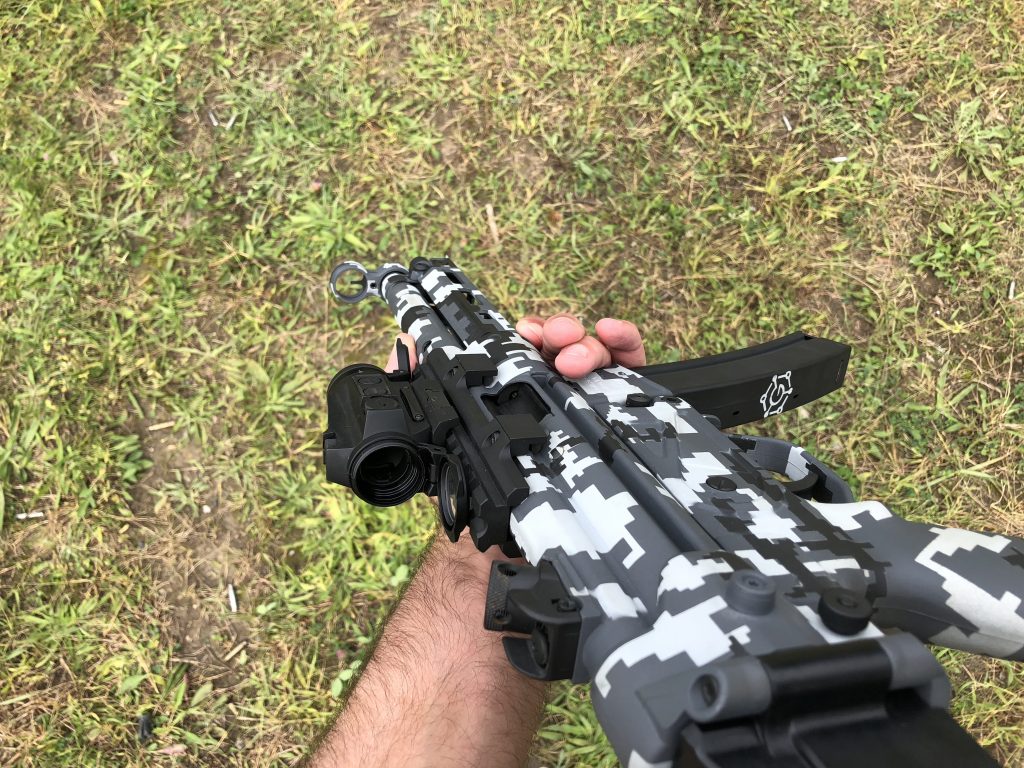 Spoiler Alert/TLDR: It works.
The 515 has four features Holosun likes to highlight.
Solar Failsafe
Shakeawake
M.R.S. Multi-Reticle System
Green Super L.E.D.
They have a specs sheet too for those interested in the numbers.