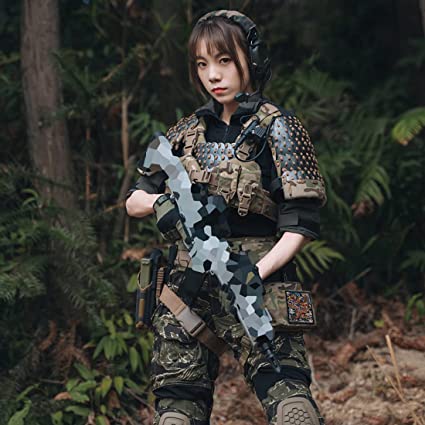 All across America, our former palaces of consumerism are closing. The malls just aren't bringing the clientele they used to. My local mall is barely hanging on, and I'm pretty sure it's because the food court has a Chik-Fil-A. With malls closing, where are the mall ninjas supposed to go? Well, it turns out we are done with mall ninjas; now it is the time for the Amazon Ninja.
While the malls die, Amazon has risen to be the consumer choice for cheap goods. They sell everything. In the deepest, darkest, and messiest corners of Amazon sits a variable armory for the mall ninja. All the gear, weapons, and accessories they needed to get with the times and become the Amazon ninja they were meant to be.
With that in mind, I browsed this dark corner and found five pieces of gear you absolutely have to have to be an Amazon ninja. Admittedly I left off cosplay, paintball, and airsoft gear. Instead, I found some stuff that truly makes me scratch my head and ask why?
The Gear of the Amazon Ninja
Tactical Scythe
There are about 8 million different Amazon ninja-level sharp things on Amazon. Knives, machetes, spears, swords, and more, but the KCCEDGE BEST CUTLERY SOURCE tactical scythe takes the cake. A tactical scythe is certainly a new take on bladed weapons.
This thing features a 12-inch long design with a 7-inch blade made from only the highest quality Chinesium.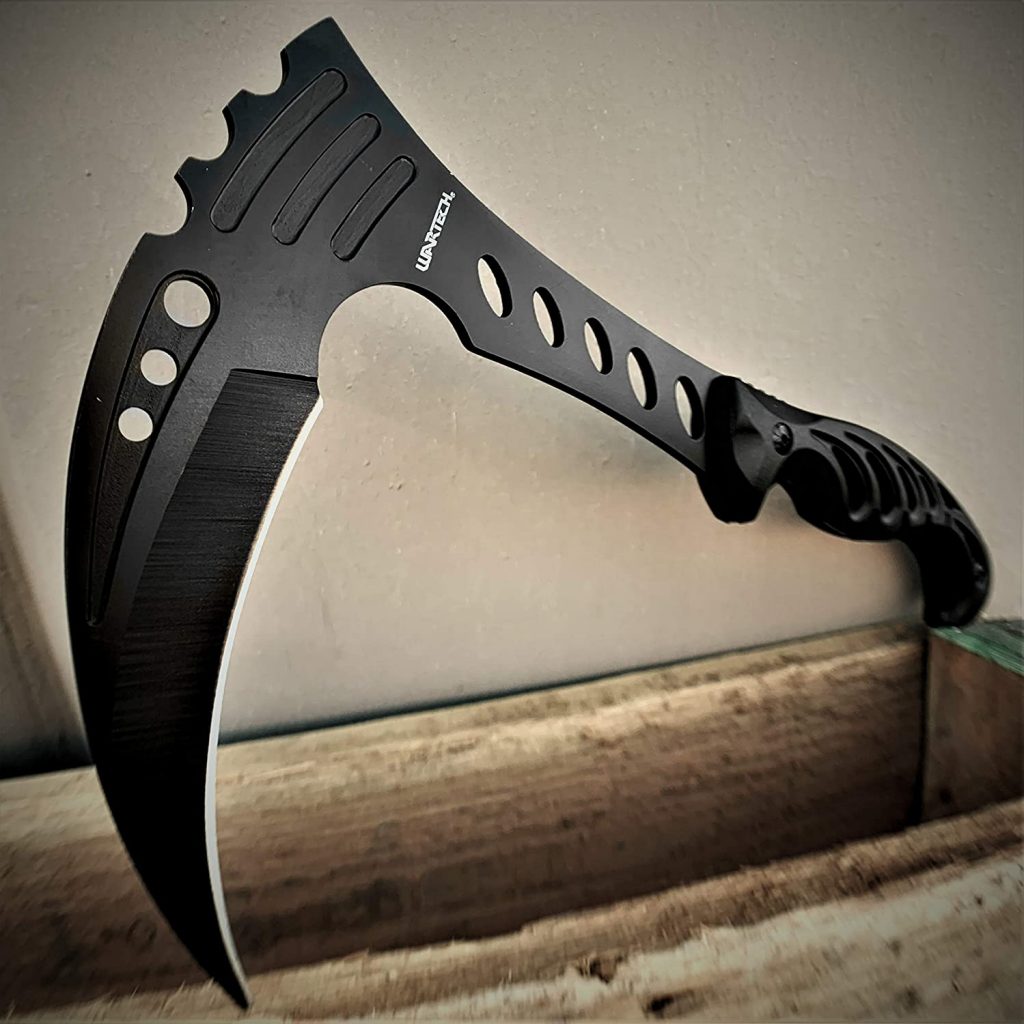 It offers 'razor-sharp cutting performance,' though. What exactly are you cutting with a tactical scythe? You could swing it like an axe, but it's not an ax, so it won't have the same damaging effect.
This is a farm implement, and if you are an oppressed Japanese farmer, then it could be a weapon. The Amazon ninja isn't. Jeez, just go to Cold Steel like the rest of us when we want crazy blades. At least those will work and do something.
Shoulder Pauldron
Old-school armor is pretty dang cool. You can't look at a real Samurai's armor and go meh. So why not adopt a pauldron for your modern plate carrier? You might be thinking, that's been done before. Soft armor shoulder protectors exist, yeah, but they don't look cool. Looking cool is half the battle. So why not get a pauldron that looks like a Samurai's and attach it to your plate carrier?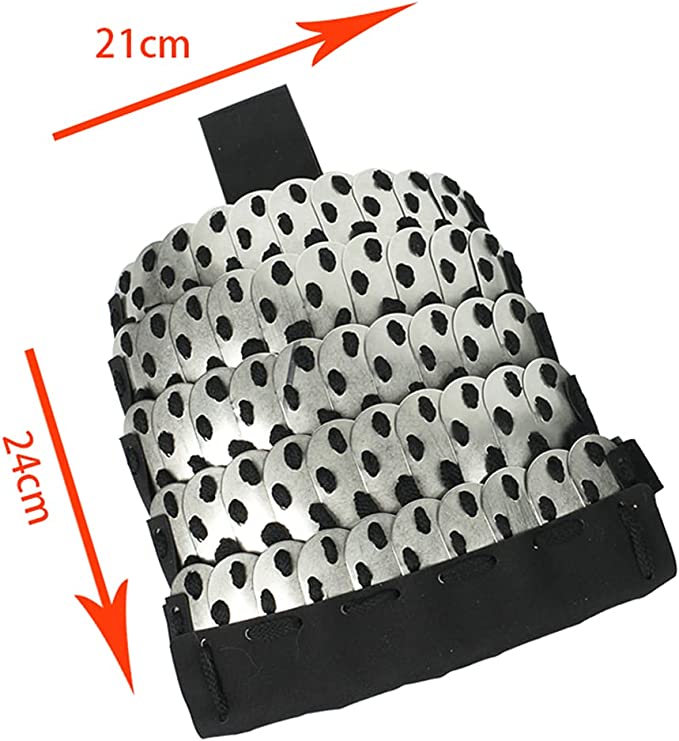 Who cares if it offers zero protection? It looks cool. Yeah, it's just a nylon cord holding some dog-tag-sized pieces of steel together. It likely would protect you from the sun and bug bites! For 150 dollars, can you look any cooler? I don't think so!
The post even says perfect for law enforcement! So that way, you know it's legit.
This Scope
Ha, your scope only provides you with one way to aim at your target! The Amazon ninja has one that provides a 1-4X LPVO, a red dot, and a laser, and tops it all off with a flashlight for the low, low price of 249.99 and your dignity. Plus, it even says it's a sniper scope, so you know it's a quality piece of gear.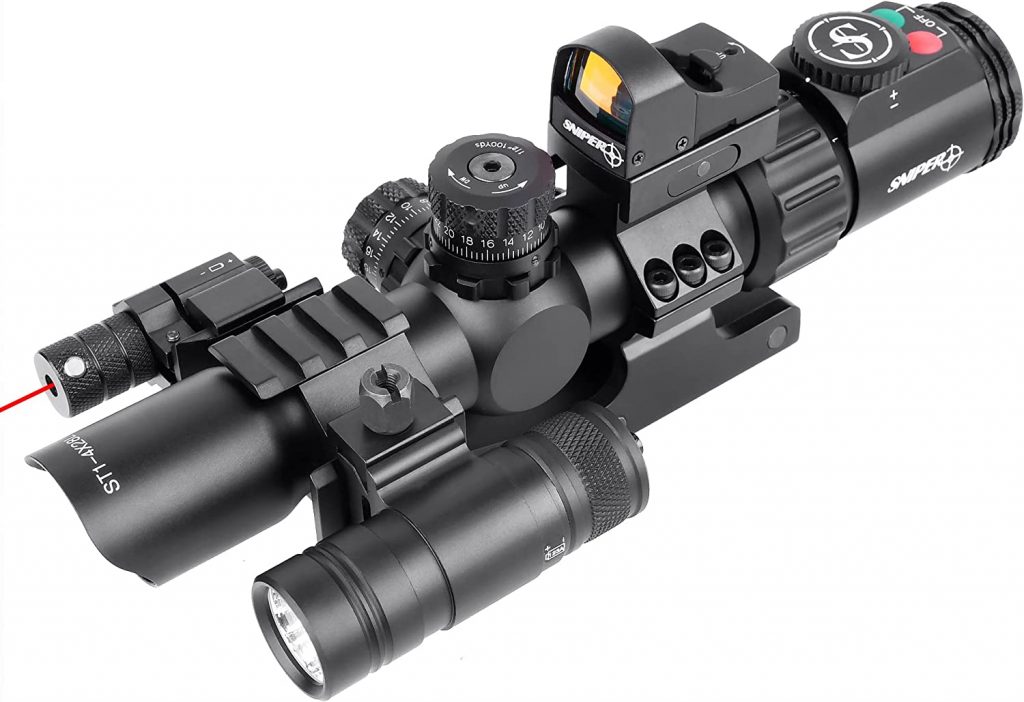 The Sniper ST1 is what happens when you have a grab bag of crap and combine it all together. What breaks my heart is the 4.5-star rating it has and the number of five-star reviews from people who haven't used or sighted it in yet.
What's even worse is at 250 bucks, you are only 30 bucks shy of a Primary Arms 1-6X.
This Holster
Listen, I watched Face Off when I was twelve to and I also thought that Nic Cage's gold 1911s and dual small of the back holster was a solid combination. However, twenty years later, I think we all recognize cringe when we see it. However, the Amazon ninja doesn't fear the cringe.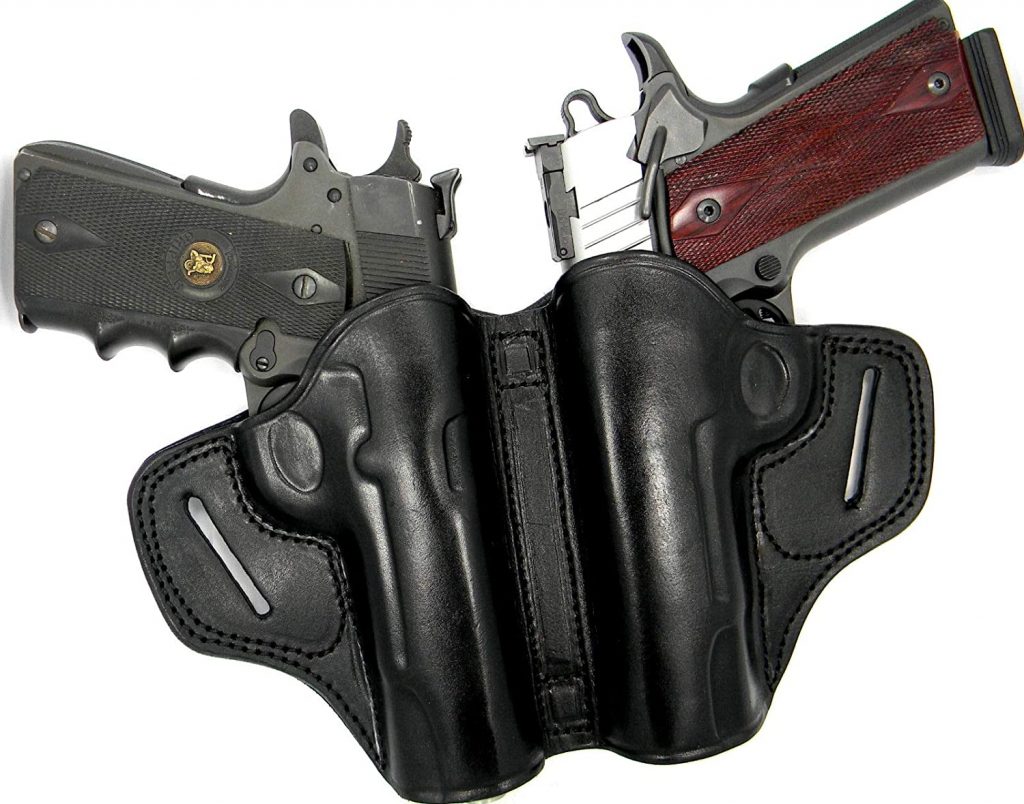 He carries his dual 1911s, which together still hold fewer rounds than my P365-XMacro, in a small of the back, dual gun holster. Who cares if you call on it and permanently injure your spine? Who cares that it's difficult to conceal, and you wouldn't know if your shirt accidentally got caught on the guns. You need your New york reload regardless of how much it weighs and how inefficient it is.
Punish Your AR-15
Do you feel like your AR-15 is just too plain? Maybe you want to spice it up and add some style. If cerakote is too expensive and you're an Amazon Ninja, then I have the answer for you. Your AR-15 has been a bad boy, so Punish it with these all-metal Punisher decals. Apply them with ease via the stick back. They even come in various colors to really get your style on.
People will say these are useless and dumb, and I disagree. They do serve a purpose. They allow us to know everything about you by doing nothing more than glancing at your rifle. Thanks for self-identifying.
Being The Amazon Ninja
Are you an Amazon Ninja? Maybe you learned something about yourself today. Hopefully, it's how to be better. Don't get me wrong. I like silly stuff and I own a massive bowie knife for no other reason than I want one. I get it but try to restrict it to the fun stuff, not real weapons, optics, or armor.