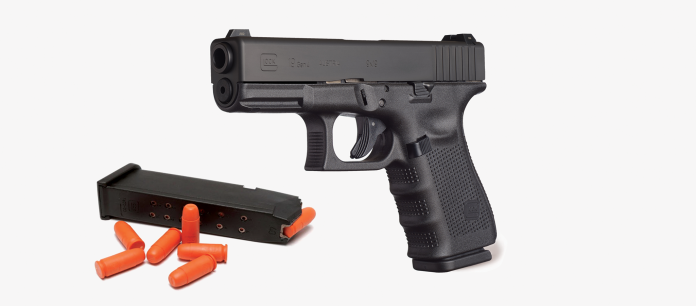 Dry fire can often feel like one of those necessary evils. You have to do it to succeed, but you often really don't want to. It's understandable. It can be quite boring. With most guns, you have to cock the gun, aim, pull the trigger, and repeat over and over again until you are sick of it. However, dry fire is invaluable to becoming a better shooter. How can we make dry fire a lot less boring? Better yet, how can we make it more efficient and effective?
Dummy Rounds
Dummy rounds are an outstanding and affordable tool to liven up dry fire practice. These can be used for numerous purposes while dry firing. This includes realistic reloading, as well as setting up jams and malfunctions. For shotgunners, reloading is a key part of your success, and dummy rounds make it safe and easy to practice.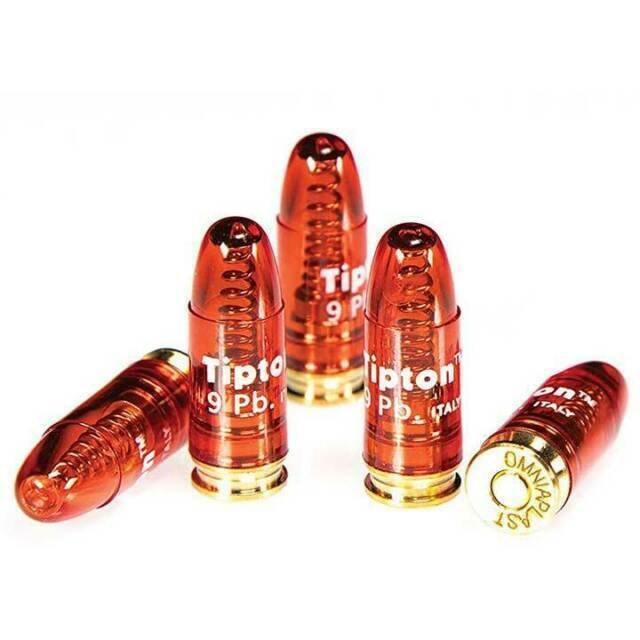 Dry Fire Cards
The Dry Fire Cards is a deck of cards that present a diverse set of challenges for the shooter. They are primarily designed to work in coordination with the SIRT pistol but can be used with your own handgun with some modifications to some drills. They act as a guided form of dry fire training. You may not ever think to implement low light training, but the Dry Fire Cards have your back. They are fun, easy to use, and often have you doing something different and creative.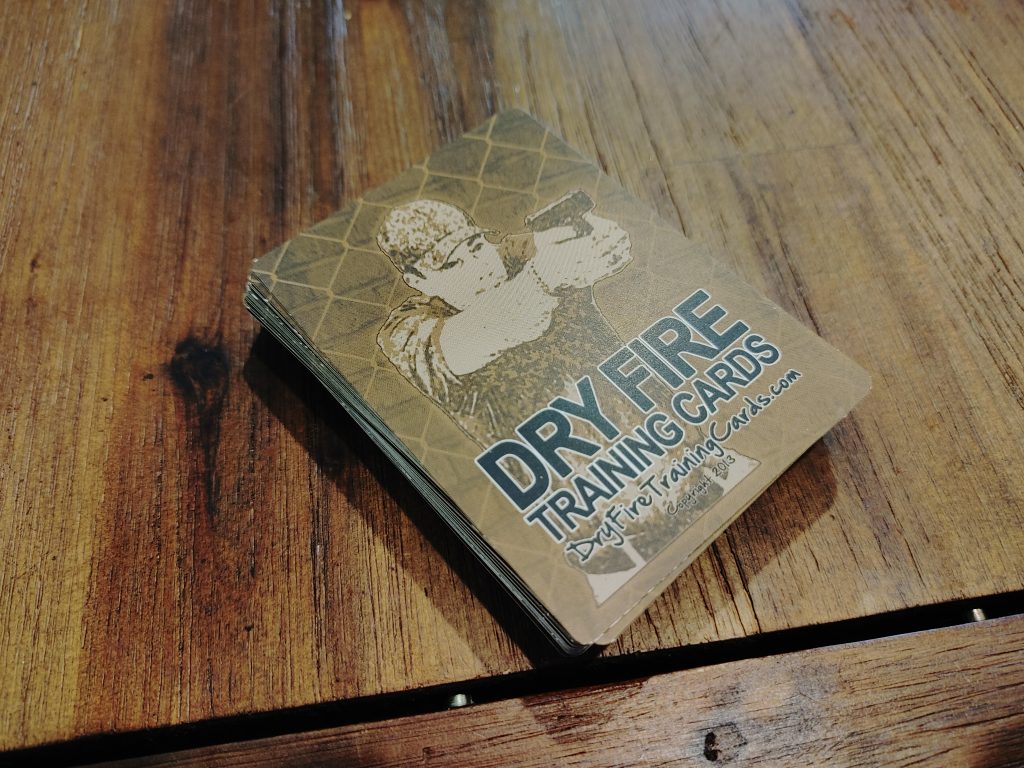 Roger Shooting School TRT Training Aids
The TRT Training aids are inexpensive little pieces of plastic designed to fit into your magazines. They are not dummy rounds but tools to press your follower low enough to prevent triggering the slide lock. This allows you to practice your tap rack bang training, as well as your reloads. They are cheap but handy. They come in most all pistol calibers, as well as a special model for AR magazines.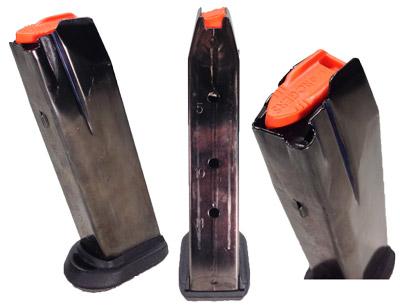 Pistol Triangulation Exercise
If you want to embrace some 1980s Army training, you'll need some paper, a pencil, some tape, and your favorite firearm. Draw a small dot on the paper. It should be no larger than a pencil eraser. Wrap a standard number 2 pencil in tape until it fits just right in your barrel. It should enter and exit smoothly and not be too tight. Hang the paper up and aim your gun. You should be nearly point blank on the paper.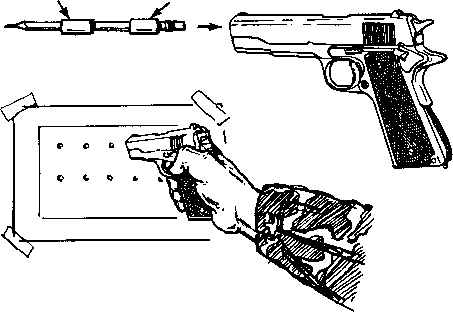 Aim at the dot and dry fire. The firing pin will propel the pencil forward and dot the paper. Your goal is to keep your 'dot' group as small as possible. It's low-tech and easy to improvise anywhere you have your gun and a pencil. 
The Mantis Suite of Gear
Mantis has changed the game. Holy crap, do they make some great stuff! We have the mantis X10 device, which measures your trigger pull and movement when you dry-fire the gun. It provides helpful tips to allow you to get better every time you pull the trigger.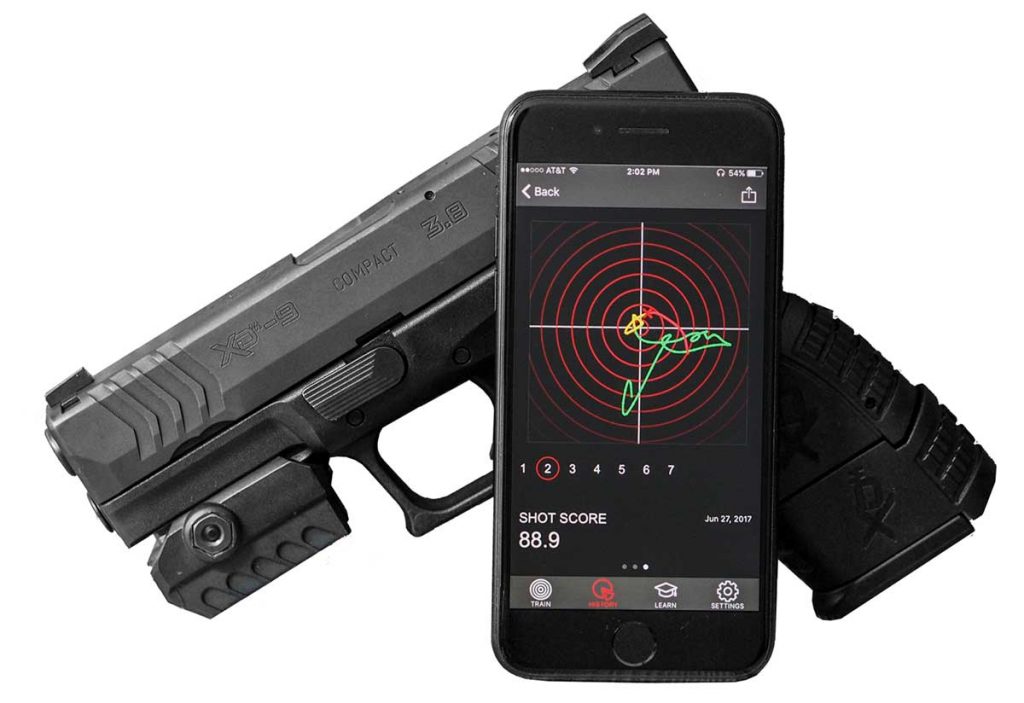 Their Laser Academy setup is another awesome addition to the market. It's a training app that combines with special targets and a laser cartridge to provide you with real-time feedback on your shots fired. It's simple to use and a lot of fun. It has various does to train drawing, reloading, and beyond.
Finally, the Blackbeard drop-in bolt system for AR-15s allows you to train with a semi-auto laser system. It uses a magazine as a battery and uses a trigger reset system to make your dry fire a ton of fun. This is probably the best system on the market for tactical rifles.
Trained Up
Dry fire doesn't have to suck. There are plenty of items to get your motor running and to spice up your dry fire. Sometimes a little creativity is all it takes to get a bit better and to make dry fire a little more enjoyable.