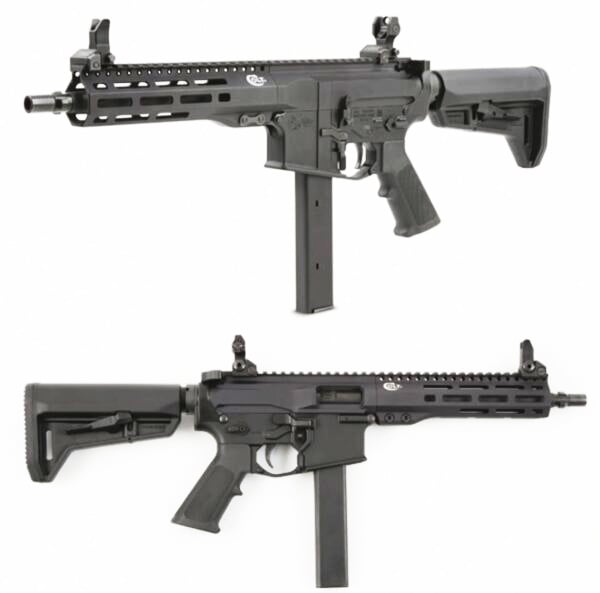 I recently started researching the PP-19 from Russia (with Love), and that triggered my curiosity about the Colt SMG. This child of the 1980s was the first AR9 on the market and saw some limited success with police and military forces. Not much, but enough to make it a staple of the 1980s. Colt is all in on the AR market and has continued to produce numerous variants of the famed rifle. I was curious if Colt was still producing the Colt SMG.

To be fair, I know they've produced a civilian rifle in 9mm for years on and off. While I don't think they ever officially discontinued it, the Colt AR6951 tends to be one less common Colt design. While that might exist, are they still producing the Colt SMG? I knew a couple of years ago they made a Cotl M5 to continue the M4 series. The Colt website lists nothing, but some Google-fu led me to the Colt Defense website, where, lo and behold, the Colt SMG lives and breathes.
The Colt M5 SMG
Colt took the M5 designation and applied it to their new Colt SMG. It isn't a lot different from the old gun on the inside. Both are simple direct blowback guns. They use the AR-15 layout that ditched the direct impingement design. Blowback makes sense for SMGs. It's fine, not great, but it works, and it's reliable. The downsides include extra recoil and a stiff buffer spring, and a heavy buffer design.
The upside is a cheaper, easier-to-produce gun with less likely to go wrong. The original Colt submachine guns used a four-position stock and a 10.5-inch barrel. In 1982 when it was created, it was quite short and capable. Using the AR-type design allowed it to translate easier over to soldiers and police forces that were familiar with the AR platform. Even if they weren't familiar, a standard manual of arms existed that was easy to train cops and soldiers with.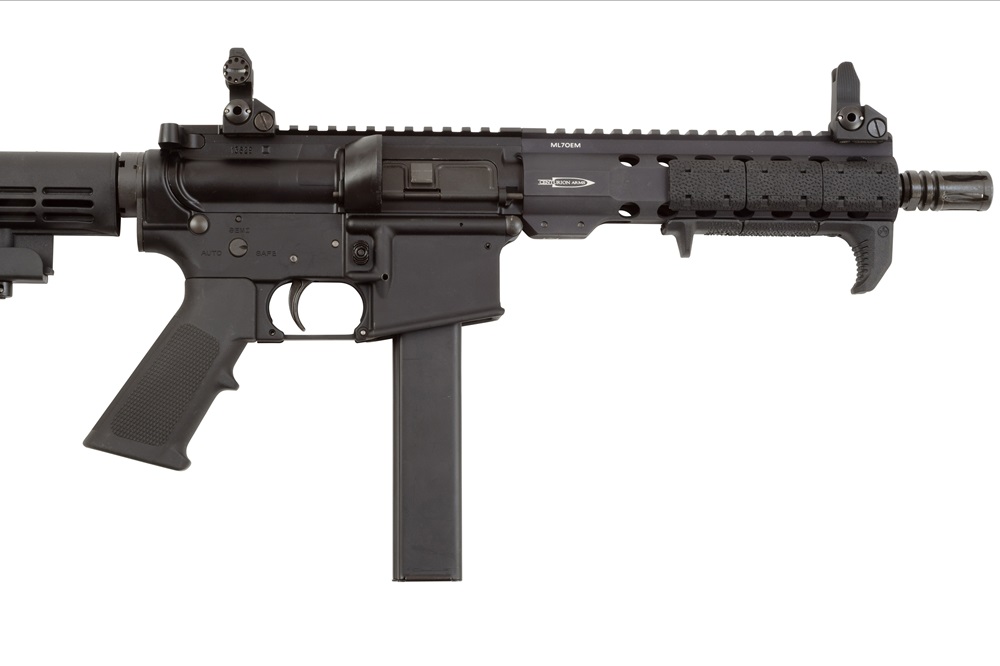 The Colt M5 took the Colt submachine gun and drastically modernized it. They did stick to the classic Colt mags. Colt modified double stack, double feed Uzi mags, and they work. They offer shooters a last-round bolt-hold-open device and are quite sturdy.
They ditched the carry handle, the four-position stock, and the classic plastic handguards. In its palace sits a six-position Magpul stock and a free-floating M-LOK rail. The flash hider has been replaced by a tri-lug suppressor adapter as well. The gun gets the full M5 treatment.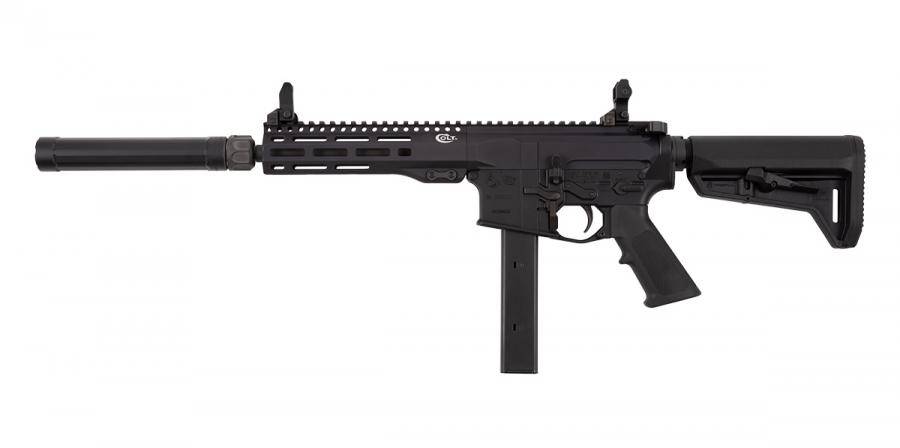 This means we get fully ambidextrous controls. This is quite nice and rare to see on PCCs, especially PCCs that use Colt SMG mags. We still get the huge shell deflector and the internal magwell design of the classic SMG.
Who is Using it?
Good question. I can't find any press releases or reports of the gun being used by any police force or military force. The problem with submachine guns is that pistol rounds kind of suck. If you are using a long gun, why not use a rifle round? Modern carbines like the Mk 18 style ruffles and 10.5 upper receivers aren't much bigger than a Colt SMG M5 variant and are much more powerful and capable.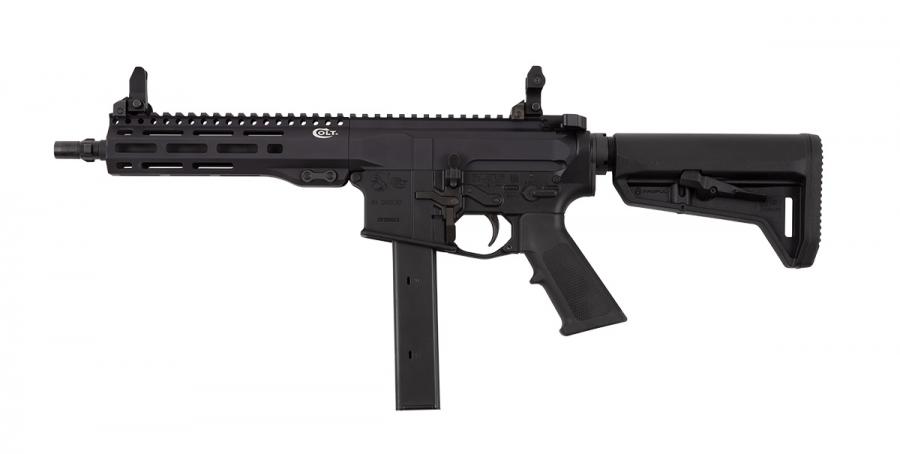 The M5 variant of the Colt SMG is neat, but for a modern Army or police force, it's not the best option. However, Since CZ owns Colt, maybe they'll release a civilian model. Maybe one that takes Scorpion mags? A man can dream.