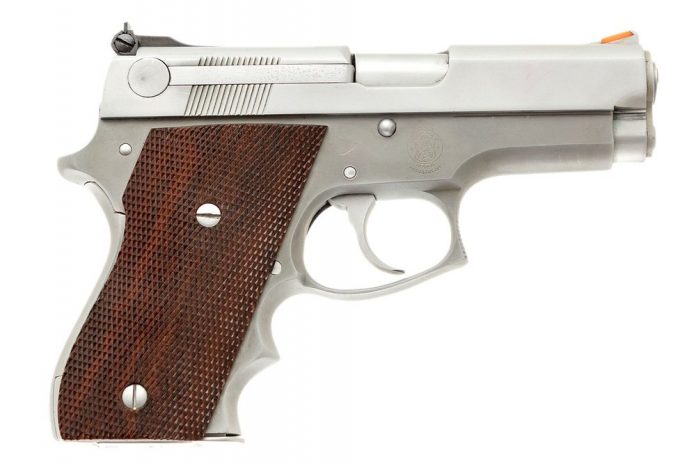 The art of gunsmithing seems to be mostly lost these days. I mean real independent gunsmithing, from the days of custom 1911s and crazy cut-down firearms like the ASP. It's sad to see, and I think the 1970s established gunsmithing as an art and that a gunsmith could take a gun and make it exactly how you wanted. These days gun companies seem to produce so many different models it's tough not to get exactly what you want. One legendary gunsmith that you should know is Austin Behlert. 
Austin Behlert was a master gunsmith, and his work was something of an art form. The Behlert guns were absolutely gorgeous guns, and he customized Hi Powers, K-Frames, 1911s, and S&W Model 39s and 59s. Today we are more or less going to focus on the Model 39 guns. In the 1970s, the Model 39 was a popular choice with master gunsmiths. 
Specifically, these smiths liked to trim the guns down to a smaller, more concealable size. At this time period, small automatics were in calibers like .22LR, 32 ACP, and maybe .380 ACP. If you want something potent, you went with a j-frame. A small 9mm wasn't a thing, at least from the factory. So companies like Devel, ASP, and Behlert made them. 
Devel and ASP are very well known for their trimmed-down Model 39s, and Devel did do smaller 59s as well. Behlert turned nearly everything into a Mini Combat, as he called them. 
The Behlert Mini Combat S&W Pistols 
The Model 39 and 59 were both 9mm handguns that were fairly popular in the 1970s. The 39 was a single stack, and the 59 used a double stack magazine. The 39s modified to use 14-round magazines were popular with SEALs in Vietnam, and some were eventually turned into Hushpuppy pistols. These modified 39s eventually became 59s.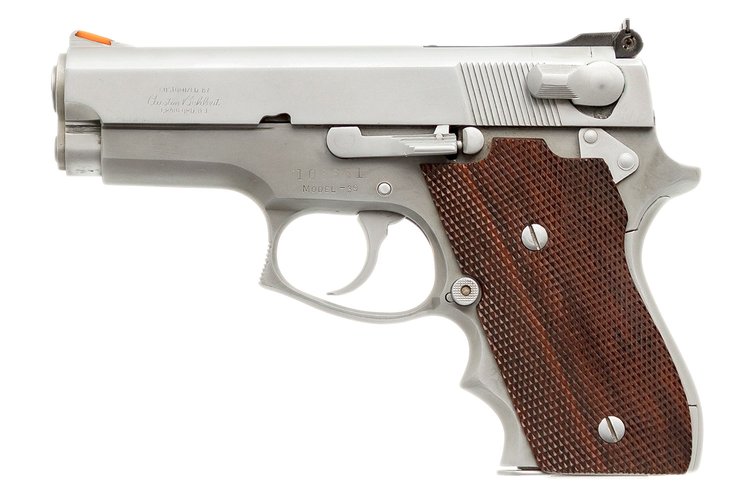 These were both full-sized pistols. They were DA/SA, hammer-fired guns with the 1970s design we all know and love. As we know it now, the 9mm round does fairly well from short barrels and is easy to control. This made them natural adaptions for men like Behlert to turn into compact fighting pistols. 
Making Behlert Mini Combat Guns
Behlert trimmed the frame, slide, and barrel of the Mini Combat pistols to reduce their overall size. You could just fit most of your hand on the grip. Austin trimmed the barrels to 3.5 inches. The package included a bobbed hammer to increase concealment. The trigger guard is reshaped and slightly squared with a slight hook to it. 
Rear sights were often pushed to the rear as far as possible to increase the sight radius. The rear sight would be adjustable, and the front sight rounded and reduced. The front sight wore a bright orange insert for quick sight acquisition. Edges of the slide were melted and rounded.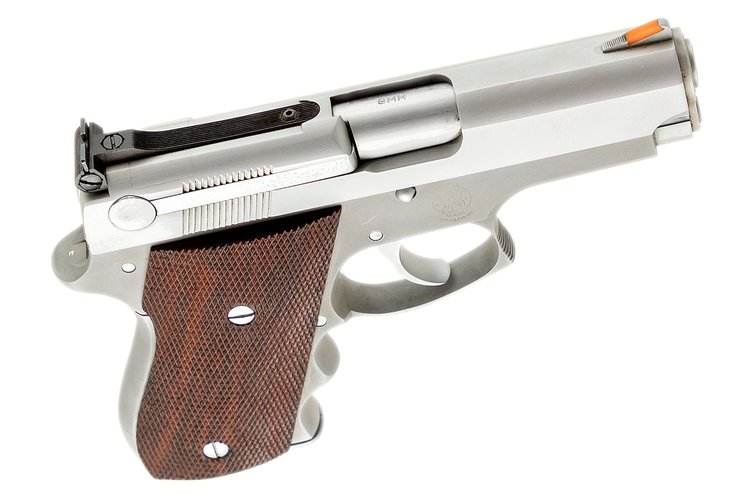 One of the most eye-catching changes is the addition of finger grooves. He seemingly carved them into the steel of the gun. While I'm not a finger groove fan, I am impressed by the work. They are sharp finger grooves that look like they held your hand on the little grip. At the rear, Austin trimmer the beavertail and rounded it for easy concealment. 
The trigger is reportedly wonderful. There isn't a ton of information out there on these pistols. However, in researching this article, I found one constant comment: how nice the triggers were. Specifically, the double action trigger is reportedly wonderful, and a man who owned a Devel, ASP, and Belhert Model 39 commented that the Behlert had the best trigger.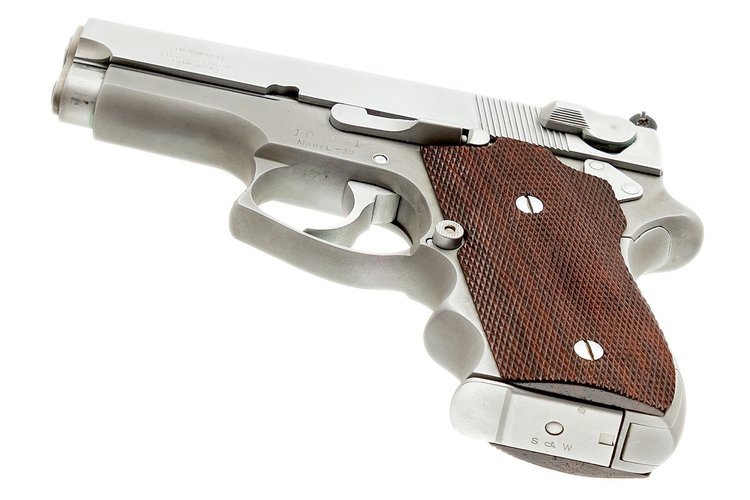 These upgrades were a little less flashy than the ASP or Devel but impressive nonetheless. These guns are gorgeous, and 
The Legacy 
Sadly Austin's Custom Gunshop closed upon his passing. He originally aimed to pass the shop down to his son-in-law, but his son-in-law lost his battle with cancer. Austin Belhert's legacy is on fine work and master gunsmithing. He also frequently posted on the pistolsmith.com forum. His stories are wonderful, and it's worth a read if you want inside knowledge on an age of guns and gunslingers lost to us.