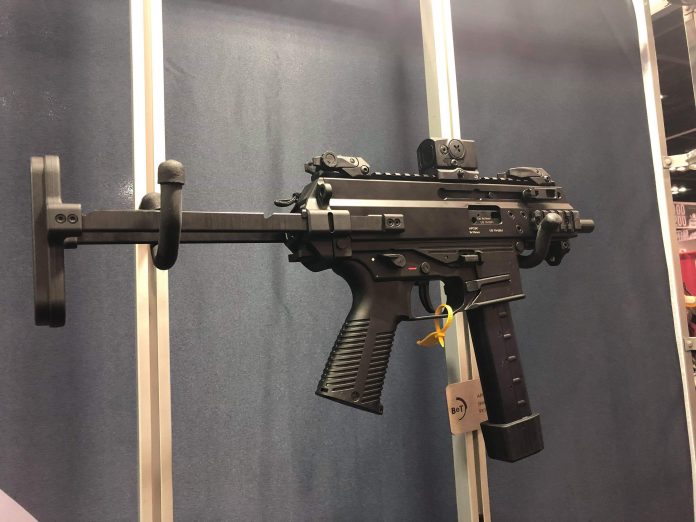 B&T makes some outstanding weapons, easily some of the highest end SMGs and Pistol Caliber carbines on the market. Their price reflects that, but there is no doubting their quality. The APC9K was originally designed for an Austrian counter terrorism unit. In the Army's role, it would be used for protecting VIPs in war-torn countries.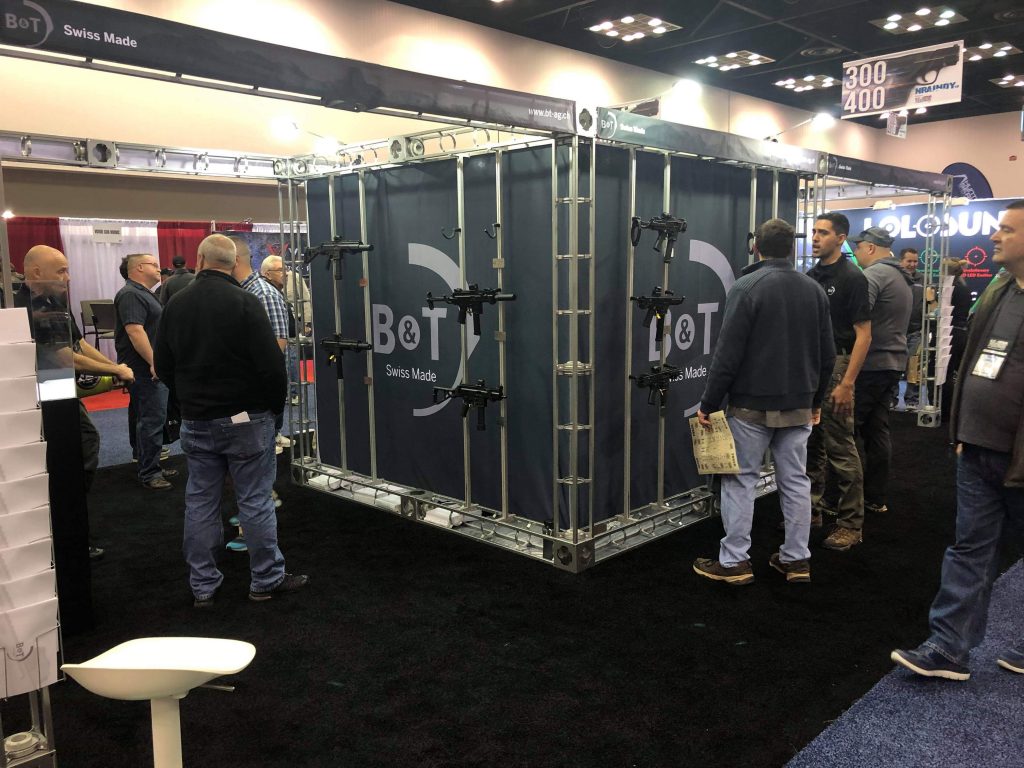 The APC9K spits out 9mm rounds from a blowback system and fires from a closed bolt. It has a firing rate of 1,080 rounds per minute and that's pretty fast but controllable. It would easily allow for a bodyguard to lay down suppressive fire and get their VIP out of danger. It's collapsing stock makes it quite compact and with a 20 round magazine, it'd be pretty easy to hide in a large coat, bag, or be easy to move in and out of vehicles.
APC9K Impressions
The trigger is fantastic. We usually accept a little mediocrity when it comes to SMG or PCC triggers. The Scorpion has a heavy trigger, the non-Geiselle MPX is okay at best, and the MP5 has a terrible reset. The APC9K has none of that, the trigger is fantastic, like a good AR trigger from a quality manufacturer.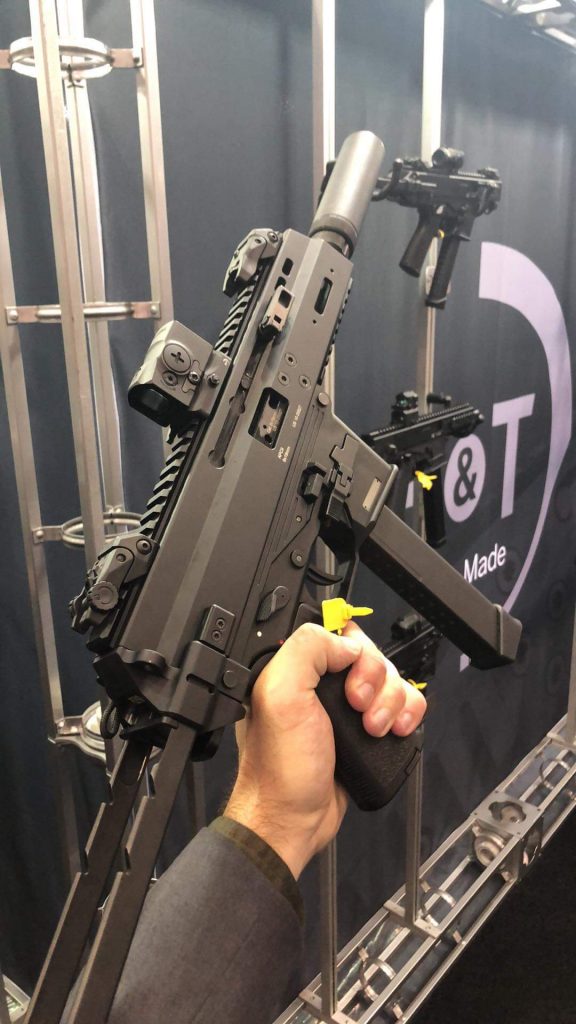 It feels very sturdy and well put together. Everything clicks, pops, and moves just right. The stock is rock solid with little wiggle or play. The Tailhook pistol model is the same. It's light and intuitive. Keith described it as a bespoke SMG, and I agree with him.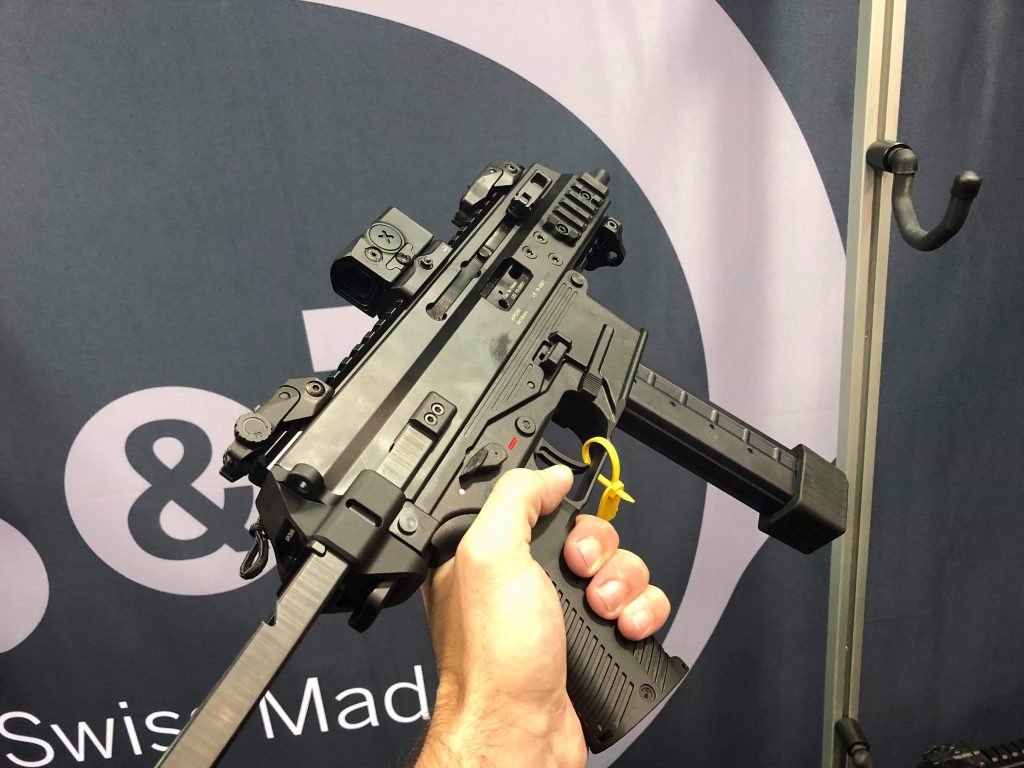 B&T did an amazing job and has built an SMG to be proud of. Rarely do I agree with what big Army or big military would choose in general. However, the B&T is an amazing choice and even though it will be issued in extremely limited numbers I'm excited to see potential after actions.