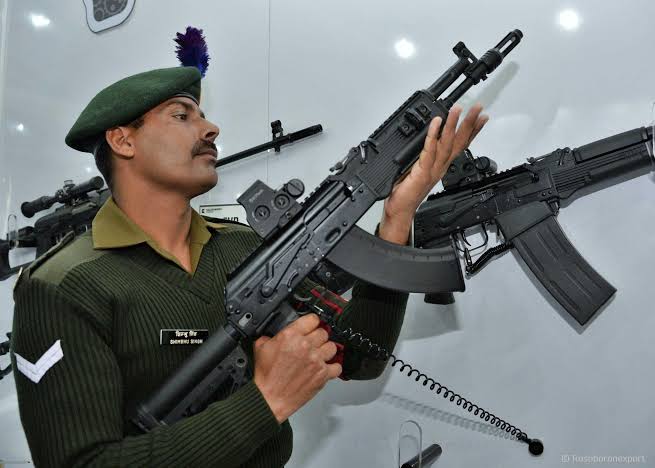 The world's largest arm's exporters is a pretty interesting list. America comes in at number 1 because we are the best at everything. Sliding into a distant second is Russia. Russia exports a wide variety of weapons, from small arms to its tanks. While most of their equipment has taken a reputation hit in the last year, the AK series seems to be one of the last successful Russian exports. Today we are looking at the AK 200 series of the famed assault rifle layout.
The AK 200 is another attempt to modernize the aging Kalashnikov rifles. In the early 1990s, the Russians produced the AK 100 series of rifles to do the same. The AK 100 series was produced for internal use by police and security forces as well as exported to numerous foreign countries. The AK 200 series seems to be solely designed for export. Russia built this series to be what the AK 12 became, but Russia went back to the drawing board and developed the AK 400, which became the modern AK 12.
The AK 200 Series – What's New
The AK 200 series rifles first saw service in 2017 when they were unveiled as the AK-100M series, but the name was changed to AK 200 in 2018. This is a family of rifles consisting of both full-sized rifles and carbines in varying calibers. We'll touch on each variant a little later.
They all share similar traits outside of barrel length and caliber. The AK 200 series of rifles all share the same degree of modernization. The guns feature stocks that both collapse and fold. They have four positions for the length of pull and were designed to withstand the recoil from a 40 mm grenade launcher.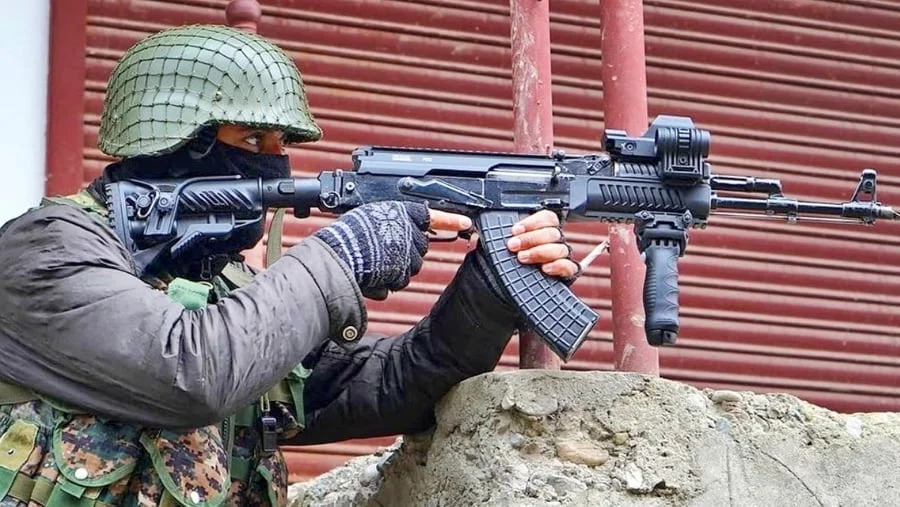 The AK's ancient safety is still in place, but a thumb shelf has been added for a more ergonomic design. The pistol grip is no longer a nub, but a polymer grip that looks like CAA designed it. The magazine is Kalashnikov's latest polymer design as well.
Across the top of the dust cover sits a section of Picatinny rail for adding optics. The handguards are also railed for adding lights, lasers, and foregrips. Overall it's a modern take on the Kalashnikov platform that was certainly due.
The real question is, does slapping a new stock and rail on what's essentially a WW2-era rifle make a huge difference? It will never be an AR in its modularity, but Russia isn't moving on from its famed platform anytime soon. The AK 200 series rifles have been purchased by India to the tune of 670,000 rifles. Any additional sales are unknown at this writing.
Models and Calibers
There are six rifles in the AK 200 family, and it's easy to see why Russia made so many models. It's a lot easier to sell exports if you have a bevy of calibers to offer. Let's break down the various models. The full-sized rifles have a 16.3-inch barrel, and the carbine series has 12.4-inch barrels.
AK-200 – A full-sized assault rifle chambering the 5.45 cartridge.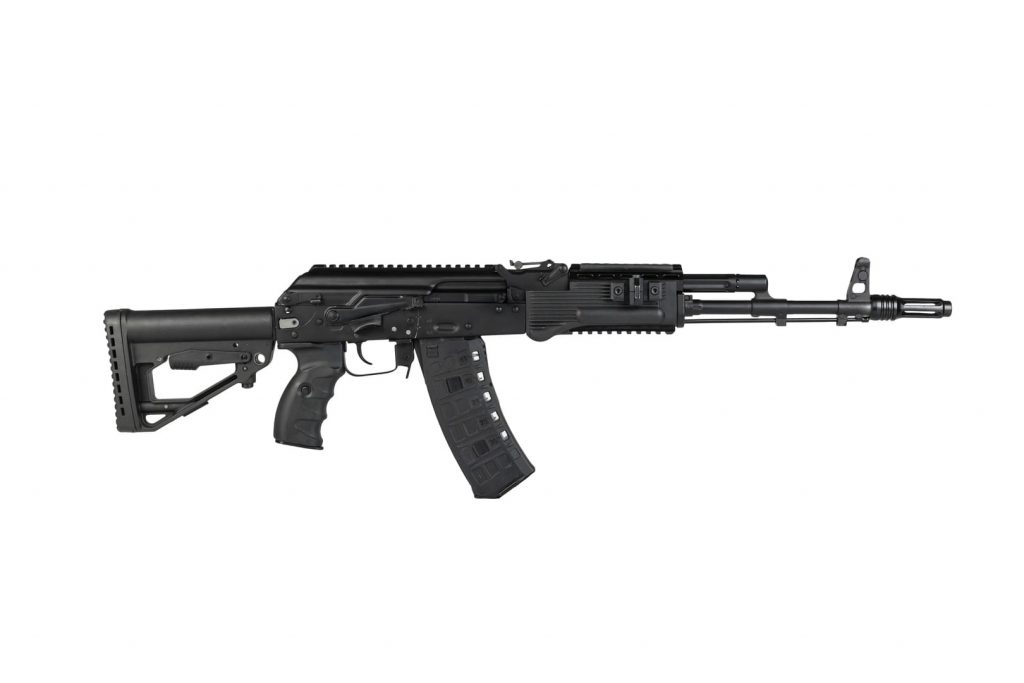 AK-201 – A full-sized assault rifle chambering 5.56 NATO cartridge.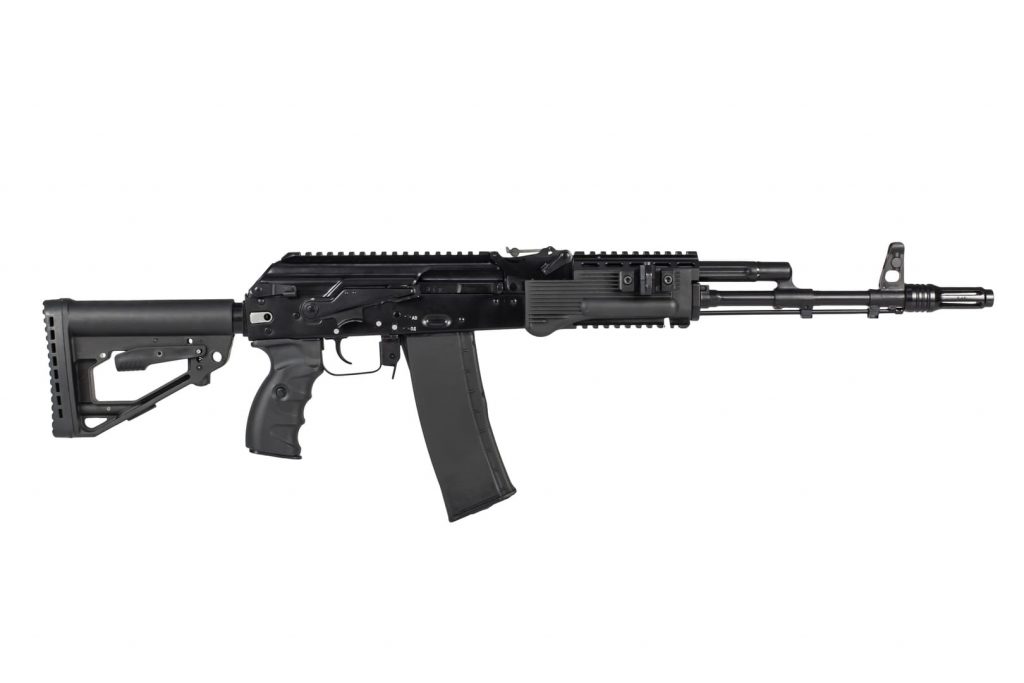 AK-202 – A carbine variant chambering the 5.56 NATO Cartridge.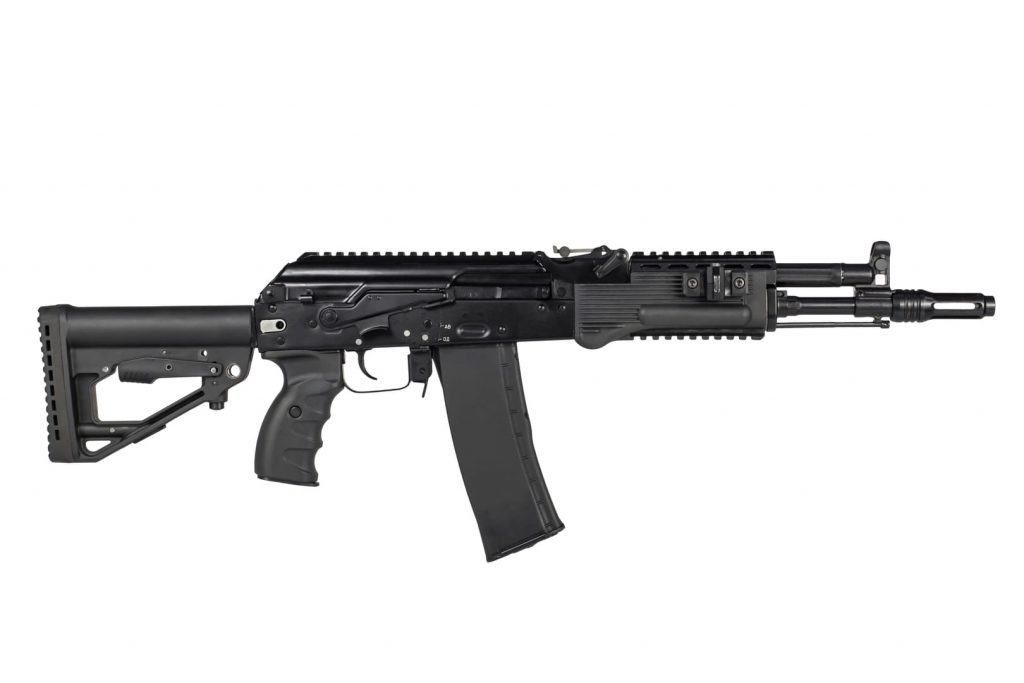 AK-203 – A full-sized assault rifle in 7.62x39mm.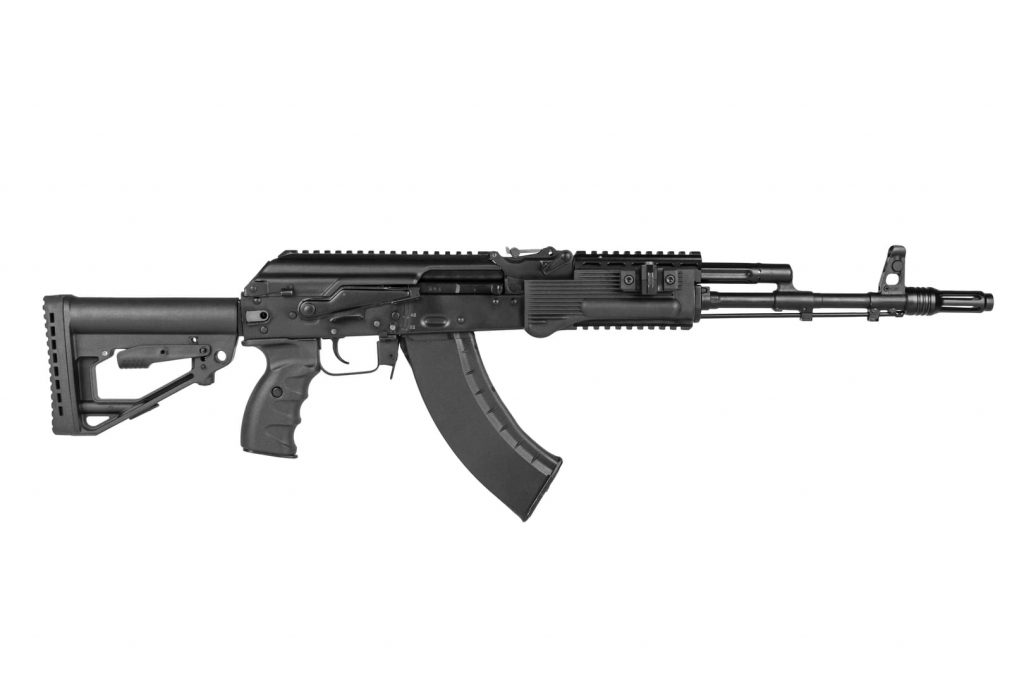 AK-204 – A carbine variant chambering 7.62x39mm.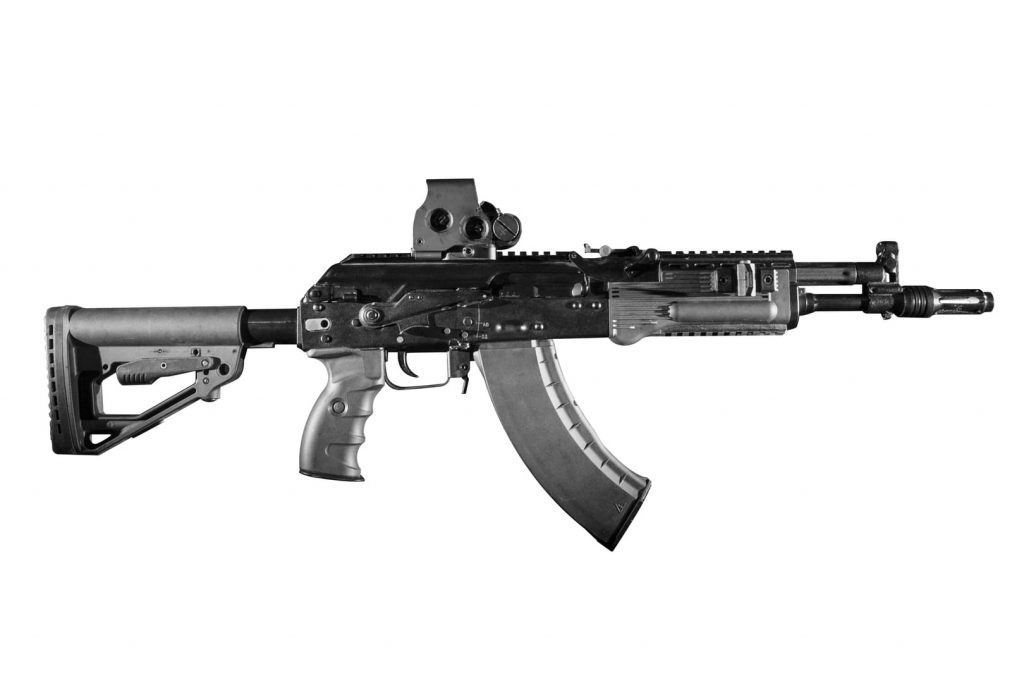 AK-205 – A carbine variant chambering 5.45.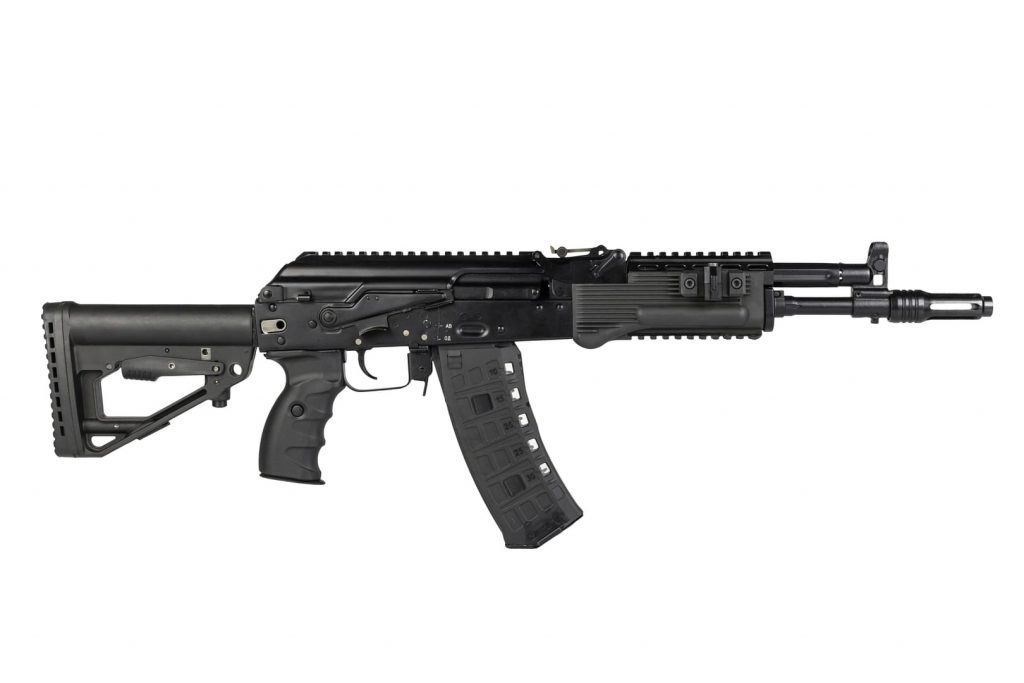 The AK 200 series is a dynamic family. I wouldn't hold my breath to ever see one hit American shores, but maybe Kalashnikov USA can spin us up a clone? If not, PSA seems to be unafraid to try new things. Here's hoping because the AK-203 sounds fantastic.