I love gear belts, or battle belts, or war belts, or whatever the hell you call them currently. Ever since I first saw them start to become popular in 2008, I felt a natural pull to them. Why carry gear awkwardly on my chest and stomach when I can move a lot of it to my waist and have it naturally easy to reach and utilize. The Sentry Gunnar Low Profile Operator belt is one of the latest options that approach it in a different way. Instead of being a massive MOLLE belt, it's hardly bigger than your average duty belt.
Before we talk too much about the belt, let's do a down and dirty of why gear belts rule.
Belts Rule
First off, belts allow you to carry gear without the need for a plate carrier or chest rig. It's a convenient way to pack a duty day's worth of equipment without the mass and mess of a loading bearing vest. If that belt packs your medical kit, then you can remove the Gunnar belt and start to work with your medical equipment easily.
These belts even allow you to quickly remove your gear and hold it safely around your neck or over your head as you cross chest-deep water. Why would you be crossing water? I don't know, name a reason. Fugitive search or search and rescue, hiking or patrol movement, your friends dragged you on an aggressive nature walk. The point remains, wearing the belt and moving it are convenient.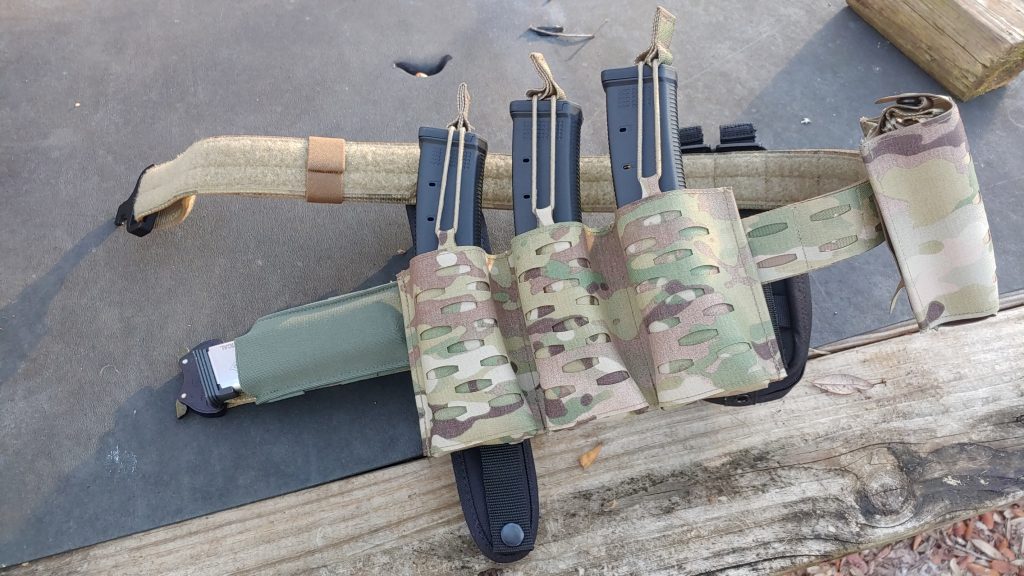 Gear on a belt is more comfortable to access than equipment on your chest in keeling and prone positions. It feels more natural to me in the standing position as well.
Gear belts can be used outside of things that go pew, especially the Gunnar belt. The low profile design makes it less obnoxious and more comfortable to carry than most other big, padded battle belts. You can toss on gear for hiking, hunting, camping, search and rescue, wildland fire, and numerous other tasks where you need tools, radios, medical kits, etc.
This is why battle belts rule and why I've become a big fan of them for both pew based tasks and non-pew based tasks.
The Sentry Gunnar Belt In Action
The Sentry Gunnar belt is a proper low profile option made up of both an internal belt and an external belt. The inner belt loops its way through your pant's belt loops and has an outer layer of hook material from hook and loop.
You might be saying, Hook and Loop? isn't that Vel…? (Click Here)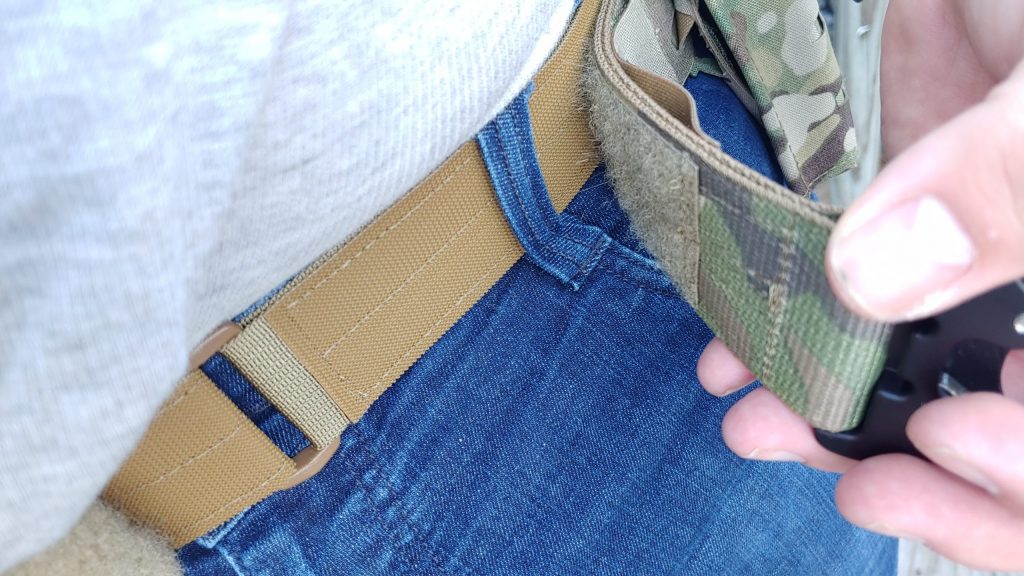 The external belt has an internal layer of loop material that clings to the inner belt with ease. It attaches tight to the other belt, and I'm talking real tight like 1911 and boomers tight.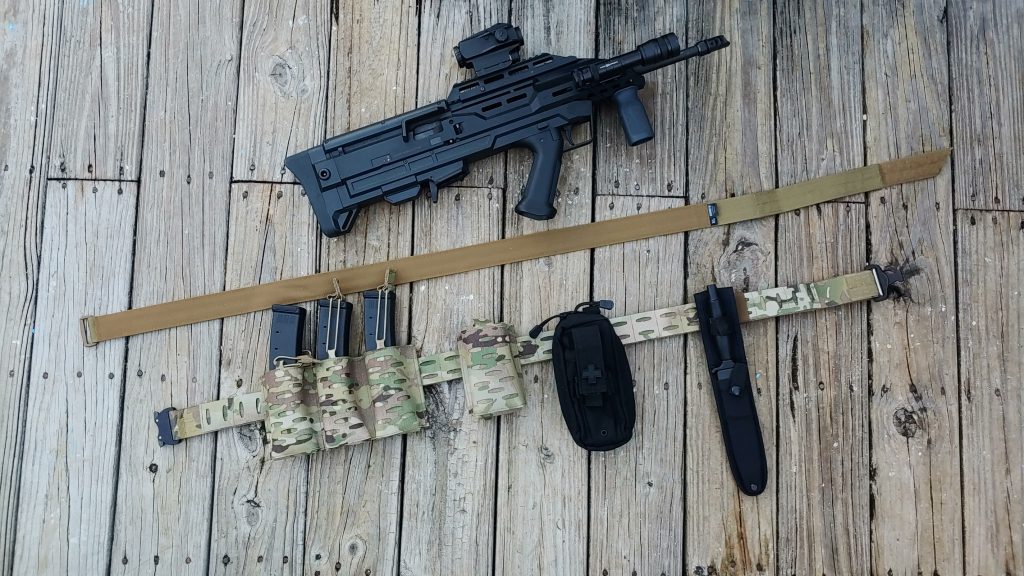 The belt is 1.75 inches wide, so it's basically the same size as any other duty belt. The belt has two MOLLE ladders per section. It has four sections to the right and left of the buckle that runs gear horizontally versus vertically. This is perfect for tool or light pouches or tools you need to access while driving. There is lots of room to attach stuff where you want it, from magazine pouches to holsters and beyond.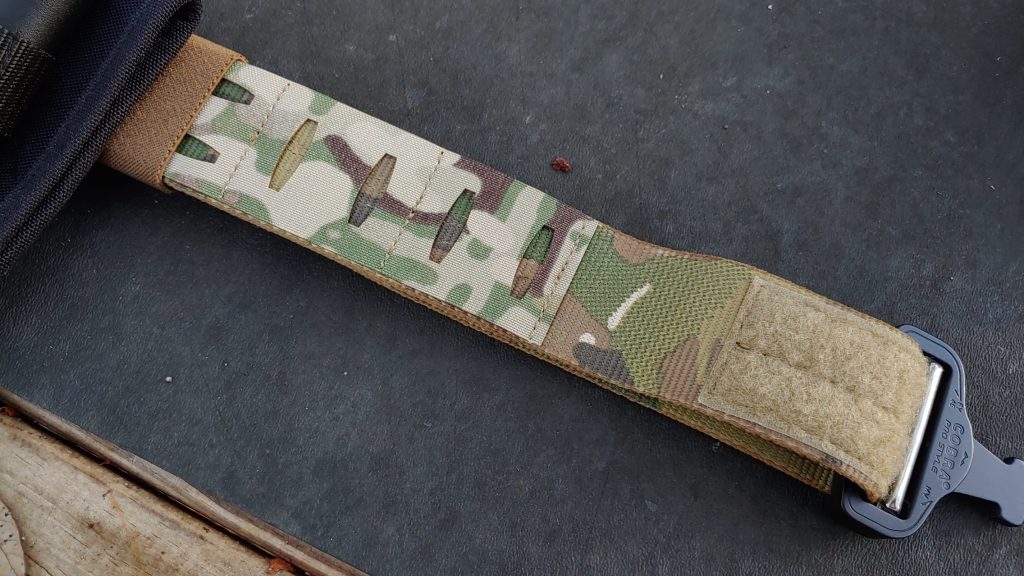 The buckle is a Cobra-style buckle that has become an industry standard for a reason. The belt itself is relatively light. While the Gunnar lacks an oversized pad that many battle belts have, it's still quite comfortable and doesn't dig or bend or sag in use.
To the Range and Beyond
Sentry makes all sorts of magazine and gear pouches, so I tossed on one of their SMG mag pouches on the Gunnar belt. I attached a knife, an IFAK, a spare pistol mag pouch, and then hit the range. At the range, I practiced reloads from the pouch in a multitude of positions. We took on kneeling, standing, prone, and from beyond cover. I also wanted to see if comfort or belt movement issues popped up at all.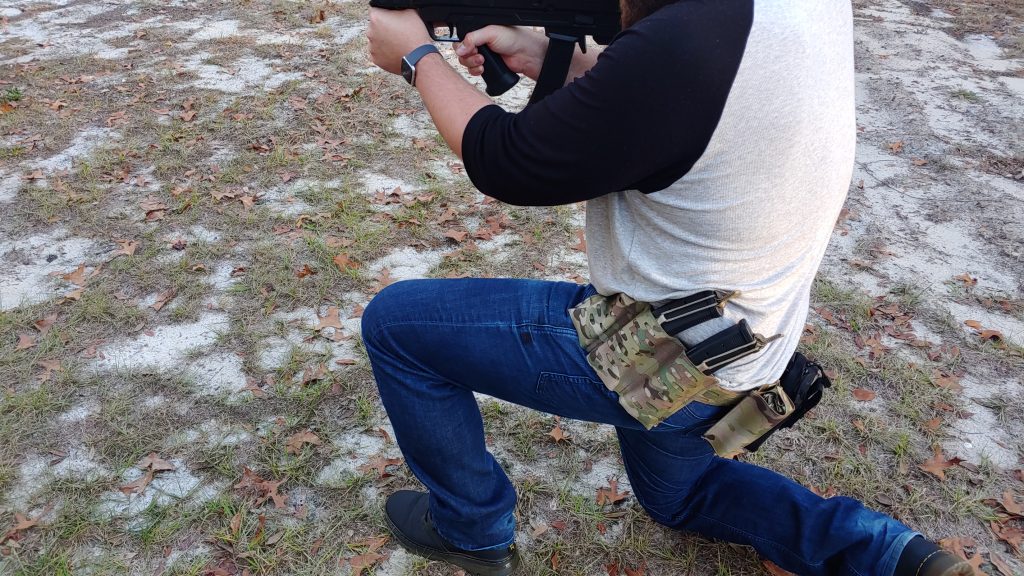 The comfort remained outstanding, and the belt stayed in place reload after reload when hooked to the internal belt. I did a few sprints, box jumps and transitioned rapidly from prone to standing. I worked up a sweat, looked like a clumsy oaf, but the belt stayed in place, and remained comfortable.
Gunnar Out
I really love the system that uses that keeps the belt from moving without the need for suspenders. Suspenders are admittedly nice for heavy belt layouts, but if that's the case, then the low profile Gunnar might not be for you in the first palace. The belt itself is superbly stiff, so it does support gear well and is ultra-comfortable even when moving like a Crossfitter on crack.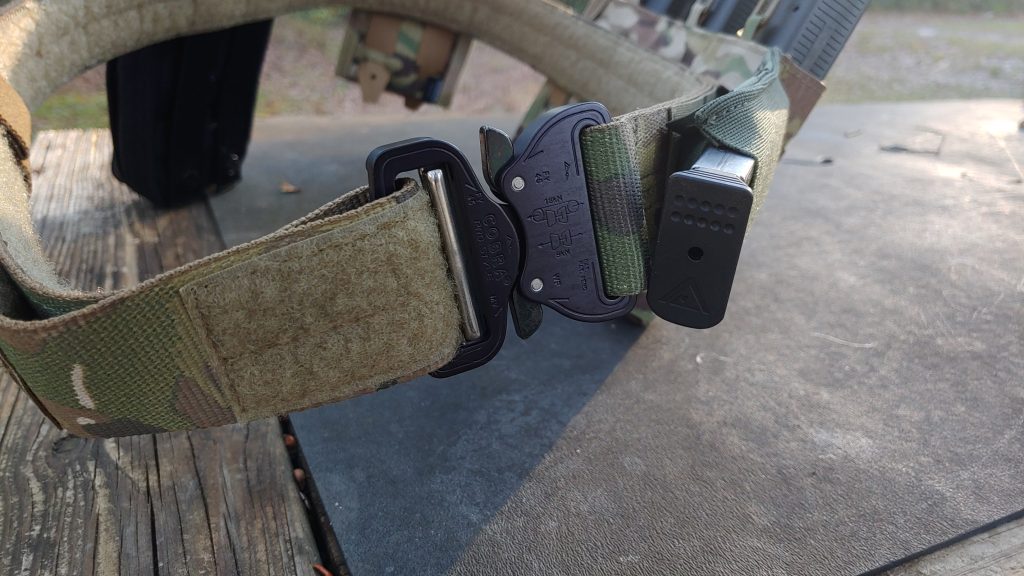 The Sentry Gunner Low Profile Operator belt is a slick option for those wanting something a little smaller than your average belt. It's surprisingly stable, comfortable, and comes in every color you could imagine. Check 'em out here.