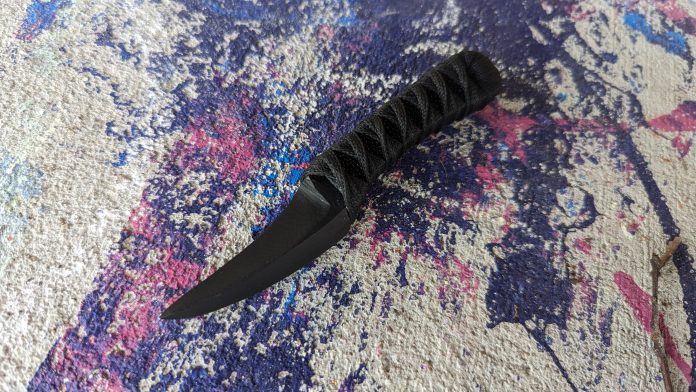 Revenant Corps is the G10 knife-making madmen with a number of interesting, nonmetallic designs. They make everything from specialized Sharpies to G10 knives and even a small G10 Axe. Most of their weapons are built around the idea of low-profile, concealed carry options. The Imp and their G10 pointy Sharpie likely being their more famous options. One of my favorites is known as the Grackle.
If you're not familiar with the term, a grackle is a type of bird. Its diet consists of just about everything it can eat. It's sort of a greedy, always-eating animal that hunts bugs, frogs, and even fish. The Grackle as a knife is a small, easily concealed fixed blade option made entirely from G10. The sheath is also nonmetallic.
The Grackle – Inside and Out
The blade design of the Grackle is interesting. It's heavily upswept with a broad belly. This provides a large cutting edge, which is uncommon on knives designed more or less for stabbing rather than slashing. G10 isn't commonly known for being sharp, but the Grackle is different. It has a decently sharp slashing edge that would cause some serious discomfort to anyone who happens to catch a slash.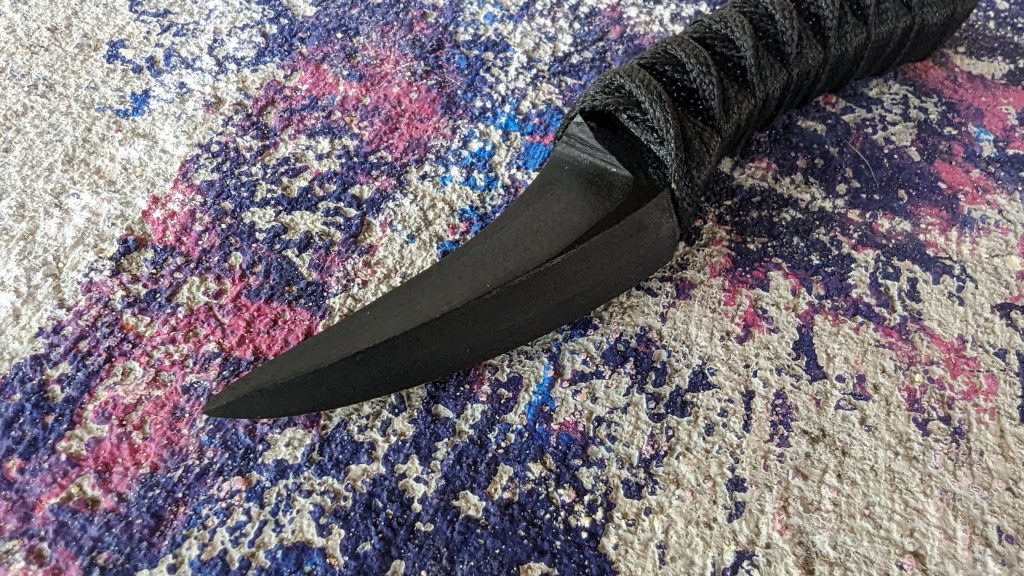 The point of the blade is most certainly a good sticker. It's quite pokey, and the blade features a hefty amount of reinforcement that gives it a 3D-type look on the blade. It's thick enough to take the beating and resist breaking when jammed against some bad guy's ribs.
The blade of the Grackle is surprisingly rough and tough. It's a competent tool for self-defense and would allow you to strike first, strike hard, and apply an appropriate amount of mercy.
The Handle And Sheath
The Grackle has several variants. Mine is the Great Tailed Grackle. It features a Tsukomaki and ray skin handle that Revenant Corps epoxied for durability. It's a very nice texture that's not rough on the hands but stays locked into place. It doesn't want to slide or scoot, and it's aided by a slight curve in the handle and a fatter rear portion. This serves to prevent slippage, and it does quite well.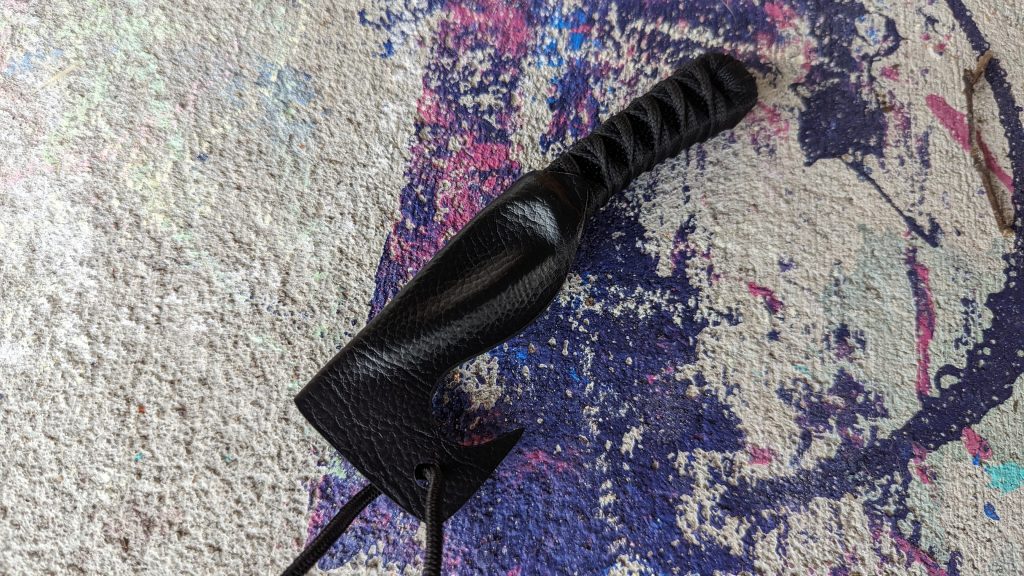 The Grackle's handle is longer than its blade, but at 5.5 inches, it's easily concealable. The sheath aids in concealment in a few ways. It's not your typical belt loop design. Instead, it has a retention line and a hook. It fits behind the belt with the hook attached to the bottom of the belt. The cordage secures the entire setup to you. It's low profile but easy to carry in nearly any position. Drawing is smooth, and sheathing should be done carefully to avoid getting poked.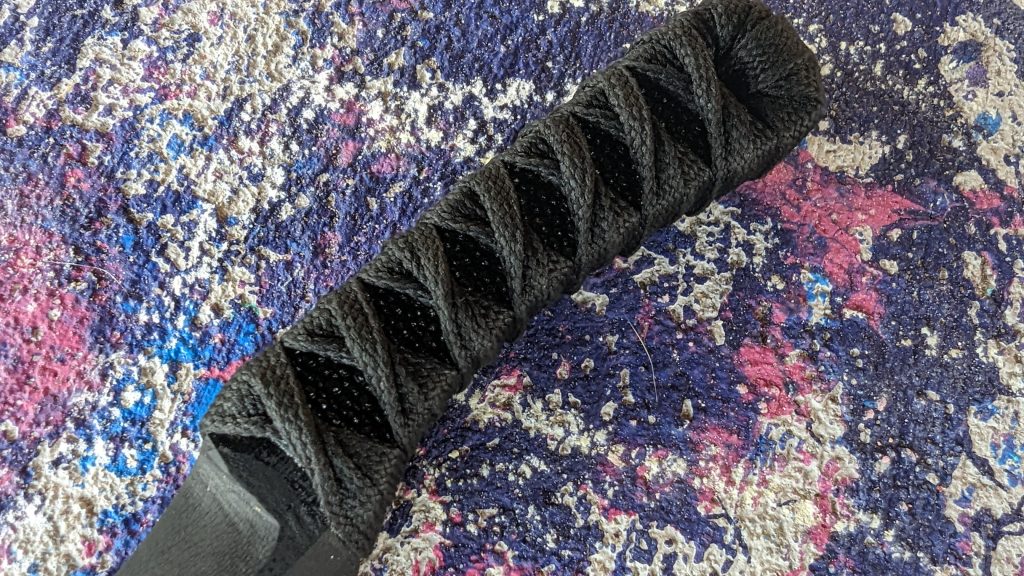 Slash, Stab, Escape
These types of weapons are designed as a last resort tool. It's not a weapon you necessarily win a fight with, but it's a weapon you can end a fight. It allows you to create distance, resist, and hopefully escape or access your concealed carry firearm. G10 keeps the knife ultra-light but provides enough strength and durability to deal damage. You can check it out here.