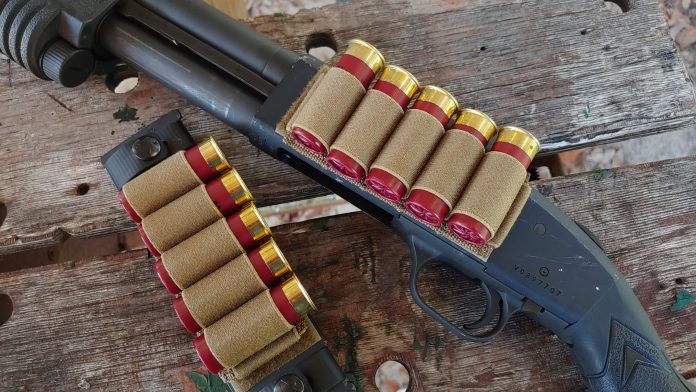 I have my email inbox set up just right. Different emails are routed to different boxes. My promotion box rarely gets checked, and occasionally I'll see an eye-grabbing headline. That's what happened when I saw an email from Raven Concealment advertising the return of the ModuLoader Shotgun Shell Carrier.
As a shotgun fan, I'm always looking for new and improved ways to carry ammunition, and the ModuLoader seems like the perfect compromise between on the gun and on the belt ammo. On the gun tends to be quicker and more accessible, but on the belt provides more room to mount more ammo. The ModuLoader Shotgun Shell Carrier is a system that offers both.
After years of being discontinued, it's been brought back to the delight of shotgunners both far and wide. The way it works is simple. It's a multi-piece system that consists of a belt platform built by Raven Concealment Systems and shotgun shell cards built by Ares gear.
Inside the ModuLoader
Here is how it works. Elastic shot shell cards acting as side saddles are nothing new and are the core of this system. The ModuLoader package comes with two five-round shotshell cards. Included is a hook platform with a sticky rear to attach to your shotgun. This base allows you to attach the shotshell card to the gun.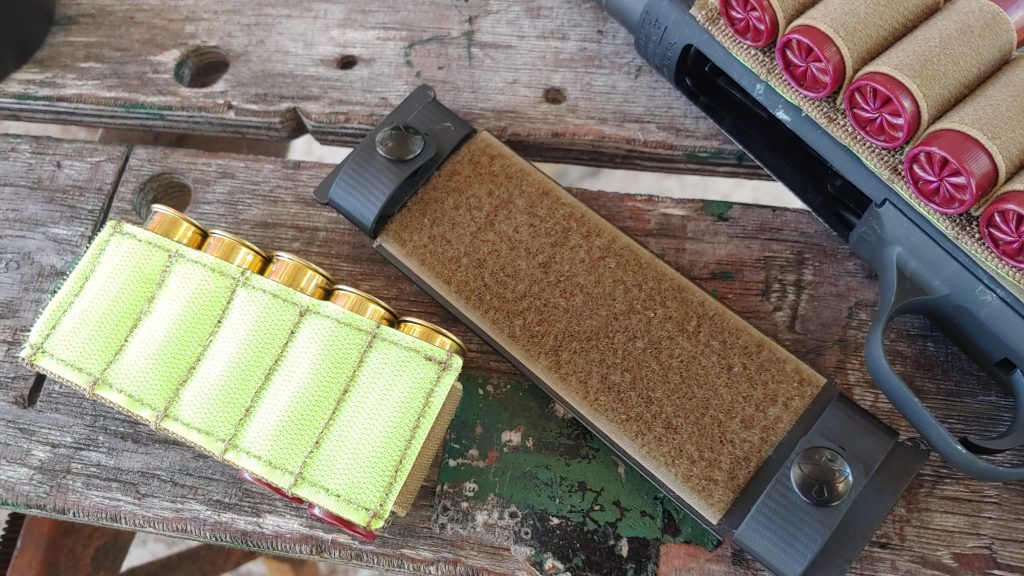 On the flip side, the belt mount comes with a section of hook attached to it as well. You can attach your shotshell card to the platform and carry it on your belt. You have one on the gun and one on the belt.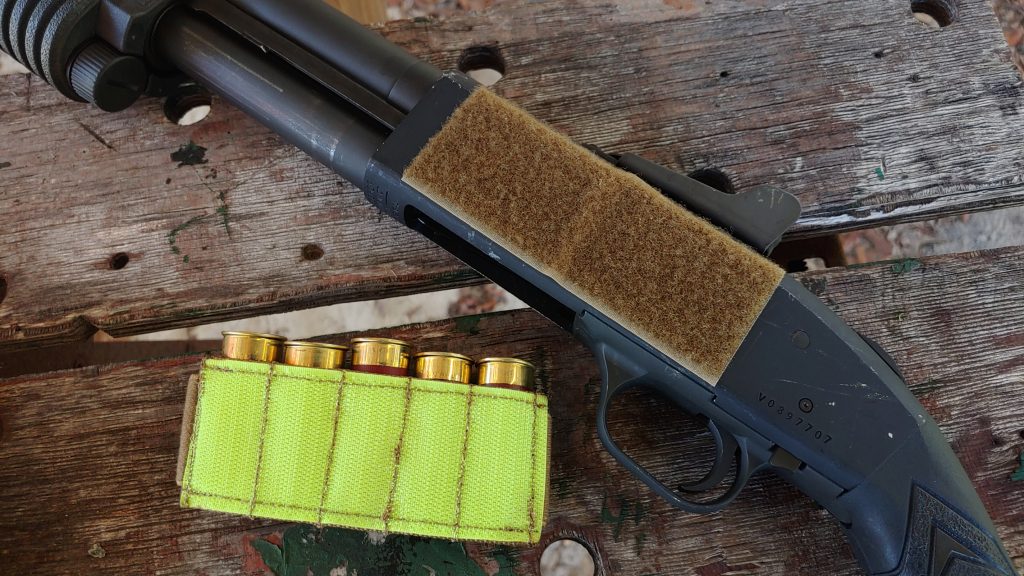 The ModuLoader allows you to reload from the side saddle until it's empty. Once empty, you can then remove the empty shot shell card and replace it with your spare kept on the ModuLoader panel.
It's simple and effective. It allows you to carry spare ammo with ease and keep it exactly where you want it. Raven Concealment Systems offers the ModuLoader, two shotgun cards, and the sticky hook panel for 50 bucks, which is not a bad deal.
The ModuLoader in Practice
The ModuLoader fits on most basic and duty belts. There are three points of adjustment to add or cut some slack from the soft loops. The panel is slightly flexible but not floppy by any means. The hook and loop provided are high quality, and it grips the shotshell cards with force. They won't just fall off.
Swapping panels isn't difficult. Grab the thing, peel it off and let it fall, or pocket it. Then grab the shotshells off your ModuLoader panel and attach them to the gun. It's simple and clean to do and doesn't require much effort or skill. This can be used when you've expended all the ammo in your side saddle, but that's not the only use.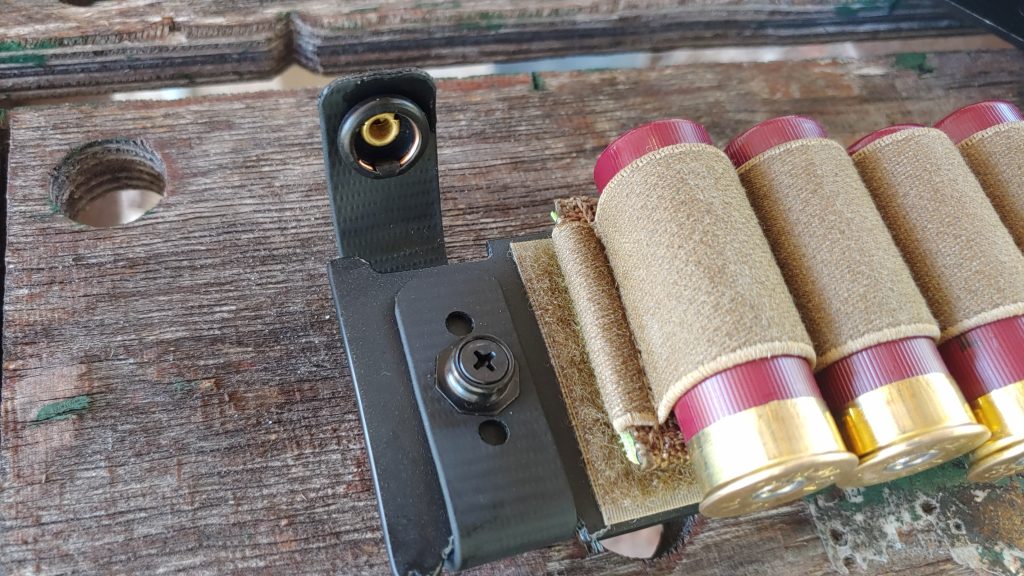 Shotguns tend to be low-volume weapons do their power and the ranges in which they are effective. It's unlikely that you'll fly through 10+ rounds of ammo in a gunfight with a shotgun. Possible, but unlikely.
That doesn't mean the ModuLoader loses any usefulness. One side saddle can contain buckshot and other breaching rounds, or slugs, or whatever you might need. This way, you can swap ammo types on the fly.
The Ares shell cards hold the shotshells firmly and keep them locked in place so they don't slide around much. It's still just elastic so drawing out a round isn't difficult for the user. I ran reloads from both the side saddle and from the card mounted to the ModuLoader with ease.
One isn't Enough
I purchased one just to check it out, and now I need a couple of extra ModuLoader panels. My goal is to make the best shotgun battle belt out there with the ModuLoaders and a minimalist battle belt. The nature of the device makes it easy to use with various shotguns. If you want to get your hands on a ModuLoader, now is the time. Who knows if Raven Concealment Systems will discontinue them again?