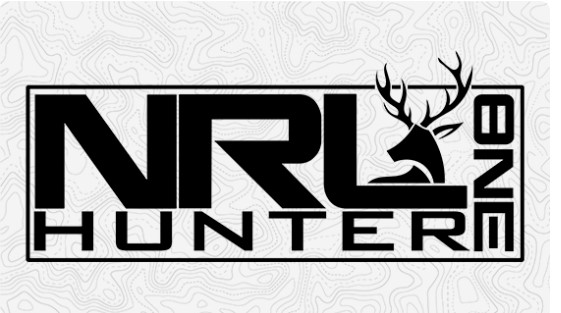 The NRL Hunter Series has taken off by storm in both the hunting and precision rifle shooting community. The opportunity to find, range, and engage targets all independently and compete while doing it is a game changer when it comes to precision rifle courses of fire. These are typically two day national matches held all over the country with different divisions within the competitors. See HERE for more info about NRL Hunter and HERE for an AAR on the very first match.
There has been a large amount of new shooters coming out to try NRL Hunter but can be a little overwhelmed by a two day national level match. Which brings the National Rifle League to this big unveil, NRL Hunter ONE.
The NRL Hunter ONE series gives newer shooters the chance to experience the NRL Hunter Course of Fire with easier to find targets, closer matches, and equipment that they already own due to less restrictions on ammo and firearms as the standard NRL Hunter series.
Some of the rules mentioned,
Any 30 cal projectile traveling less than 3275 fps (which means can shoot .223 or 6mm)
Max weight of firearm is 16lbs
No power factor
No divisions
Scores will be taken due to a percentage of NRL Hunter ONE shooters qualifying to shoot within the NRL Hunter Grand Slam. Which in the standard NRL Hunter series shooters qualify for this finale within the two day matches. Scoring is accumulative which means that the more matches you attend the higher your score will be, and also the better prepared you will be to shoot within the NRL Hunter national matches.
NRL Hunter One match directors can host as many matches as they want.
No membership needed to shoot but for your scores to count towards the Grand Slam invite you will need a NRL Hunter membership which will count for both NRL Hunter ONE and NRL Hunter. Become a member.
Due to this being a growing series it's important for the shooters to be as much a part of this series as the directors board is. If you want matches closer to you find a range that has the ability to host this type of match, (open land and acreage, not flat land) and reach out to the range with information about this series. They may LOVE to start hosting these matches. (Especially in the hunting areas of the country).
More info will be coming about this series including a match schedule. To stay up to date on information follow the Website and join the Facebook Group.
See below for an overview of last years Grand Slam. The event that some NRL Hunter One shooters will qualify for.