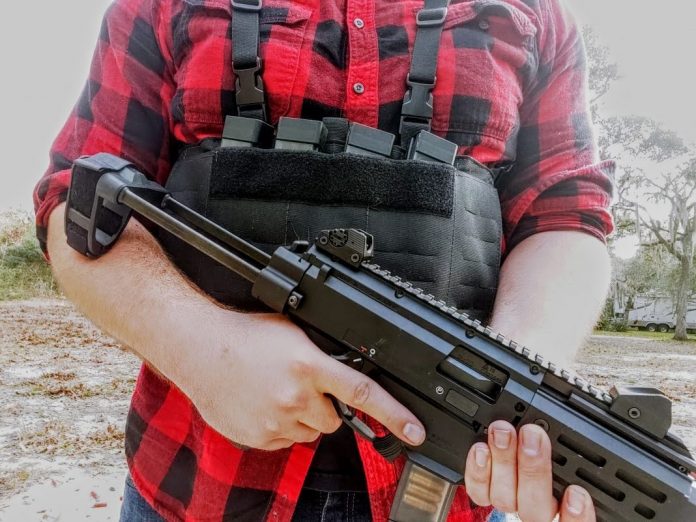 There has been a massive uptick in an interest in the tactical world built around firearms. For decades we've all been fans of guns, but the market of tactical goodness has slowly grown to become a part of the firearm's mainstream. There is a lot of gear on the market, and the question is, what do you need? Well, today, we are going to cover what you need for a basic fighting loadout.
Keep the word basic in your mind here. This is a high-level overview of the gear you need to form a simple, competent loadout for your goals. This article will act as your introduction to base-level necessities with a few pieces of quality gear tossed in the mix as suggestions.
What's a Basic Fighting Loadout?
A basic fighting loadout or basic combat load is an outline of the gear you'd need in a fight. If you were in Ukraine right now fighting Russians, what would you need to be successful outside of your rifle? We will cover the basics of tactical gear and get you ready to fight Russians or LARP in the woods. Whatever calls your name.
A Sling
A very basic accessory that makes life much easier is a high-quality sling. A good sling goes a long way in ensuring weapon retention and ensuring you can effectively maneuver in your environment. Slings come in many different forms, but the most common and tactically chic is the tactical, quick-adjust two-point.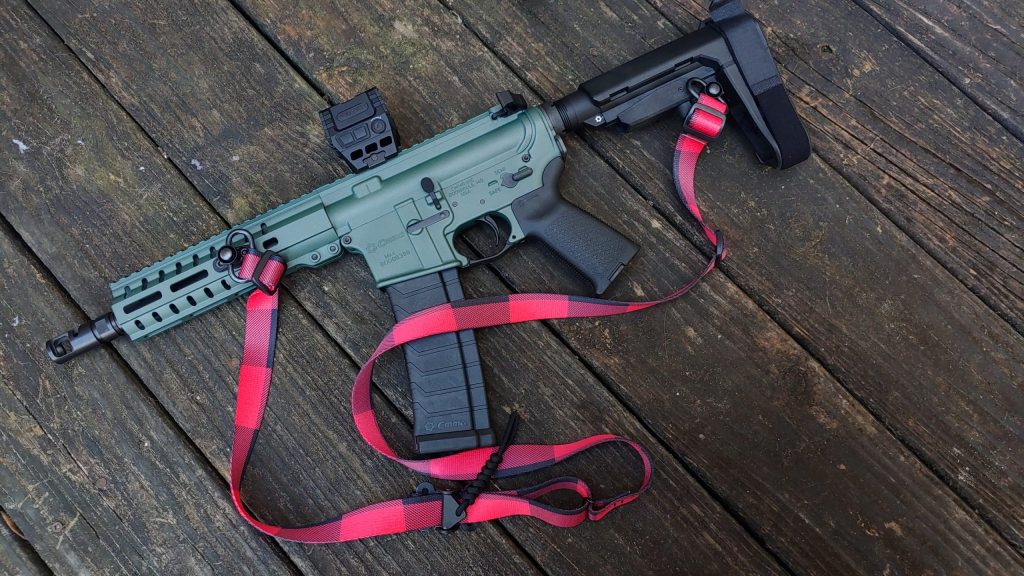 These offer an excellent combination of comfortable sling for carrying the weapon and maneuverability. A basic combat load isn't complete without a way to sling your rifle. Good luck climbing ladders, low crawling, carrying a wounded ally, or relaxing on hour 8 of guard duty without a sling.
Suggested Slings – Arbor Arms Dual Adjust Weapon Sling, Blue Force Gear VCAS, and VTAC Sling
Magazines and Ammo
How many magazines should you have? Well, as many as you can afford! Well, kind of. For a basic fighting loadout, the Marine Corps suggests seven magazines. One in the gun, six across your body. That's a fair bit of ammo with 210 rounds using standard capacity magazines.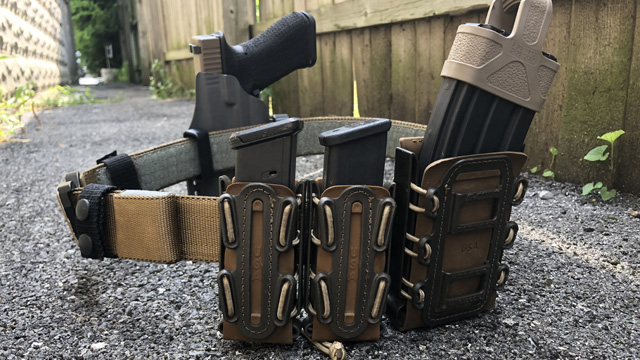 Seven seems to be a good number and certainly gives you plenty of ammo for a long firefight. I'd say seven is optimum, but you should have a minimum of five magazines with four on your gear and one in the gun.
An IFAK
IFAK stands for individual first aid kit. An IFAK is designed to treat the person wearing it. Everyone should have an IFAK, even outside f the tactical world. I have one on my kayak, in my car, and on my plate carriers. These kits should pack a number of different items. This includes a tourniquet, H bandages, gauze, hemostatic gauze of some type, burn gel, gloves, and similar traumatic medical items.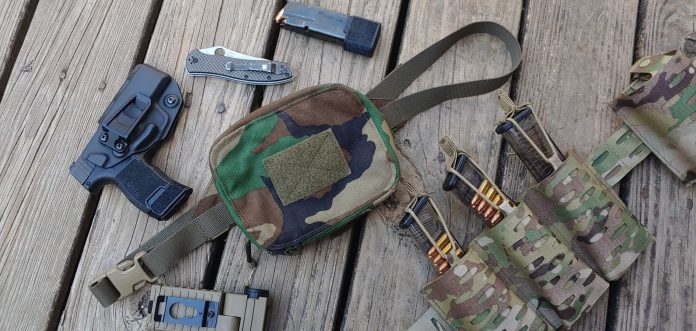 Don't forget basics like Neosporin, bandaids, and similar goodies for bumps and bruises. IFAKs are also a good palace to store water purifying drops. Like a firearm, an IFAK requires training to use effectively, and seeking medical training should be high on your priority list. Your basic fighting loadout is only as good as you can use it. You also need to pick quality gear from quality manufacturers.
Here's a cheat code, use gear from North American Rescue. I suggest purchasing a complete kit if you aren't sure what you need.
Suggested Kits – NAR USCG IFAK, NAR M-FAK,
Basic Toolkit
The Basic fighting Loadout tool kit would be made up of some very basic tools. We'll divide these into short subsections, all under the tool kit banner.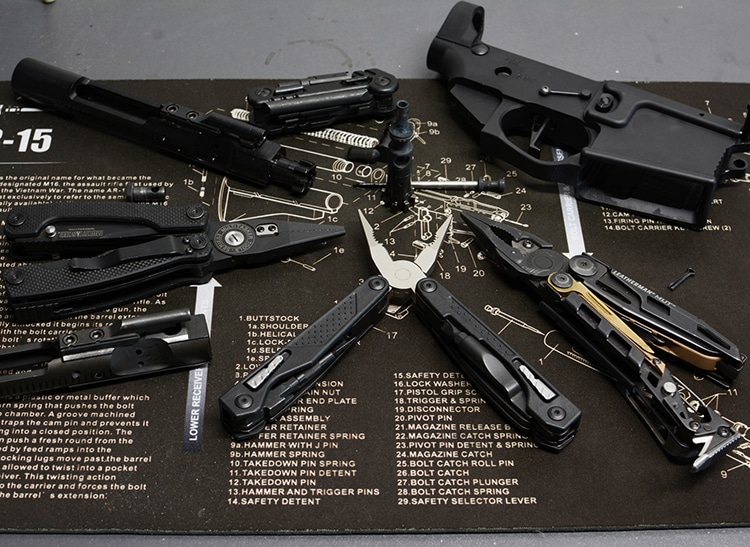 Tools should be multi-use and provide some bang for their weight and size. For this reason, a multitool is often a must-have—a good multitool with tools you can use in everyday situations. Get a robust, well-made option.
Suggested Tool – Gerber MP600
While weapon lights and high-intensity beams are great, a must-have piece of gear is an admin flashlight. A simple, lightweight, and tough light that can be used for admin tasks. It's not a room-clearing light but a set up camp, read a map or clean a weapon in the dark light.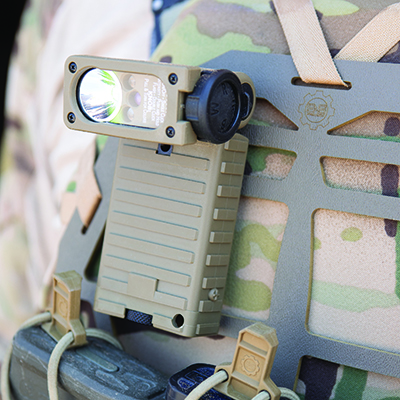 Suggested Light – Streamlight Sidewinder
Weapons cleaning gear is another must-have. You need to keep your gun running regardless of the environment. A small kit designed for your weapon can be easily carried on your gear, in your pocket, or in an admin pouch.
Suggested Kit – Otis Cleaning System (For your weapon) and a rag
Human Fuel
What's human fuel? Well, food and water. Hydration is always key, and you need to have a way to carry a considerable amount of water on your body regardless of the situation. The classic hydration pack gives you the most bang for your buck. You are part of your basic fighting loadout, so take care of yourself.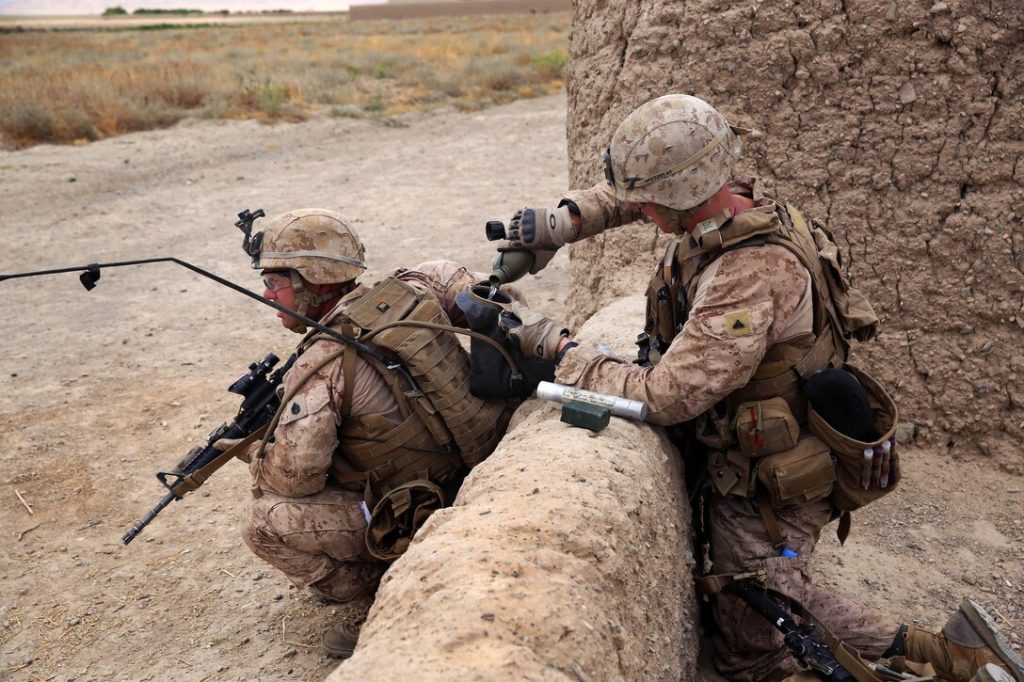 Food-wise, well, anything high in calories, carbs, and some protein is good to go. Preferably something with a long shelf life. You want size-efficient food like protein bars, Powerbars, etc.
Suggest Hydration Carrier – CamelBak Ambush
Load Bearing Gear
Last but not least is how you carry all this junk? Well, that's where load-bearing gear comes from. Load bearing gear is the generic term for the platform you mount your mags and gear to. In the modern world, it comes in three different platform types. We have plate carriers, battle belts, and chest rigs.
Plate Carriers
Plate carriers allow you to carry armor, and that's their primary benefit. They are larger, hotter, and heavier but keep you hole-free. They also offer MOLLE webbing to mount your gear to, so you'll need to provide the pouches.
Suggested Plate Carrier – Crye JPC 2
Battle Belts
Battle belts give you a Batman-like utility belt that mounts all your gear. They tend to be the most minimalist option and can make mounting a basic fighting load tough. You might pair it with a chest rig for additional gear. Battle belts keep you cool and can be easily removed and donned. Plus, they are very small in size and easy to store. They can be a great option for basic fighting loadout.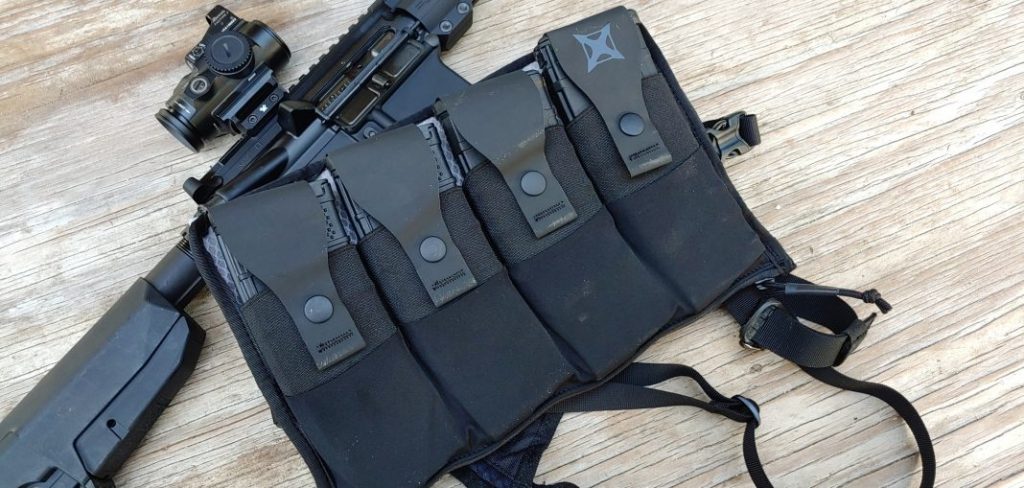 Suggest Battle Belt – Tactical Tailor Fight Light Battle Belt
Chest Rigs
Chest rigs often offer you a fair bit of room without the weight and size of a plate carrier. They position gear on your torso and tend to be fairly lightweight. They can come with just rows of MOLLE or with included pouches, pockets, or a combination of the two.
Suggested Chest Rig – Blue Force Gears Vickers M4 Rig
What About Pouches?
If you are outfitting any of the above with pouches, you have plenty of options. I like the Blue Force Gear Ten-Speed pouches and the classic Taco pouches. For those looking to carry seven mags, the Tactical Tailor Fight Light double mag pouch has plenty of room for two AR mags.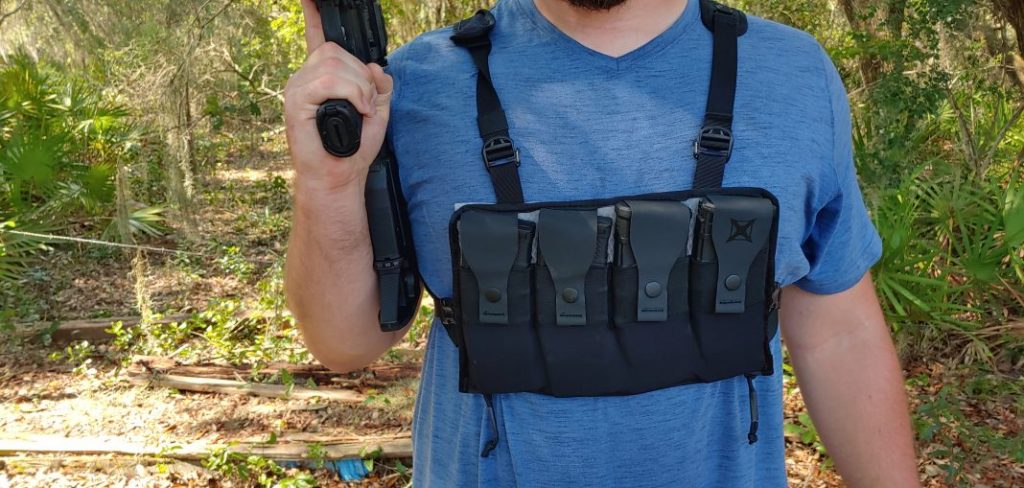 Admin pouches are a dime a dozen, and be sure you purchase from a reputable company like Tactical Tailor, 5.11 Tactical, Eagle Industries, High-Speed Gear, etc.
Your Loadout
Gear is only as good as the user. Once you get the gear, you need to get the training so you can fine-tune your gear, its placement, and your personal TTPs. Don't get got covered in Gucci gear with Wish dot Com skills. Personalize and perfect your basic fighting load.