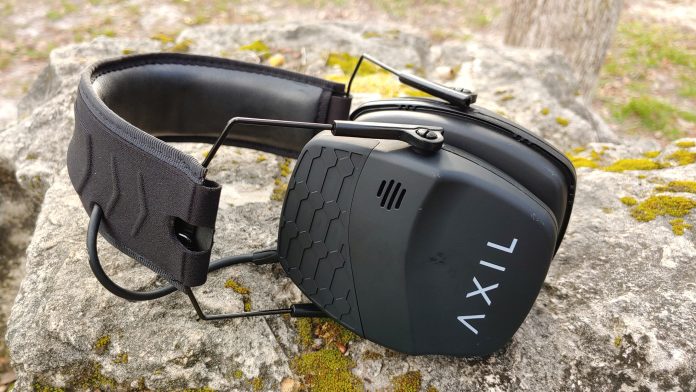 Hearing protection, or ear pro, comes in all shapes, sizes, and price points. Interestingly, the cheapest ear pro is suitable enough for its core task of protecting your hearing. Rarely in the gun world does the cheapest anything have any merit. Yet, ear pro shooters can stuff orange squishies that cost just a few cents in their ears and call it a day. You can do that, or you can go big. By big, I mean electronic hearing protection and specifically sets like the Axil Trackr Blu.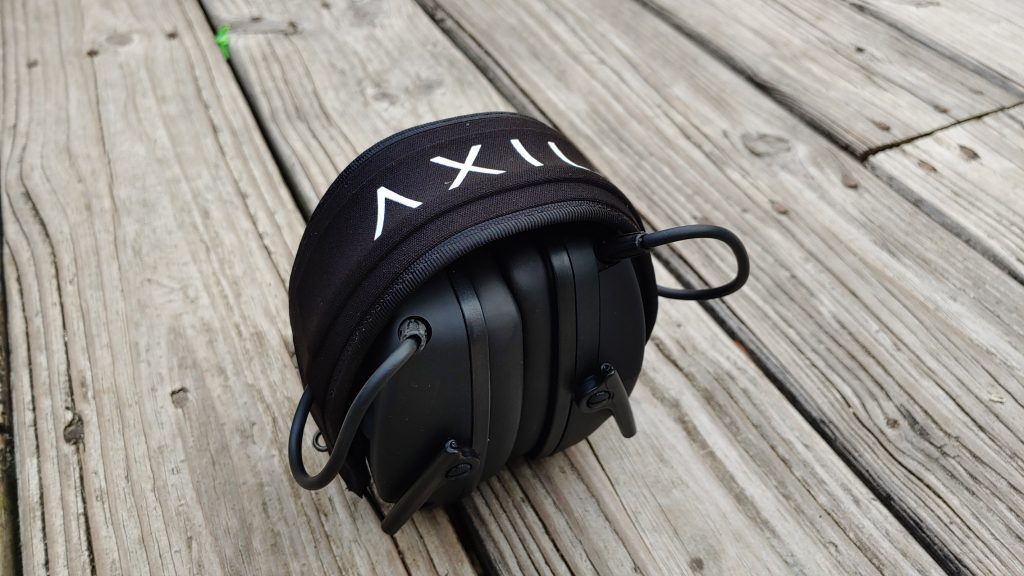 Be warned; if you choose to use electronic hearing protection, you'll find it hard ever to go back to those little orange squishies. Being able to hear the environment around you, have conversations without yelling, and maintaining excellent situational awareness is unbeatable. If you take a class, you are handicapping yourself by not using electronic ear pro. You're paying to learn from someone, and if you can't hear what they have to say, what are you learning? 
The Axil Trackr Blu Difference 
Electronic hearing protection is a dime a dozen these days, but the Axil Trackr Blu is a premium set of hearing protection. These muffs do more than protect your hearing and allow you to hear at the same time. Blu stands for Bluetooth, and these allow a seamless pairing to most electronics. Perfect for taking phone calls or listening to music. An optional aux port will enable you to bypass Bluetooth if you prefer.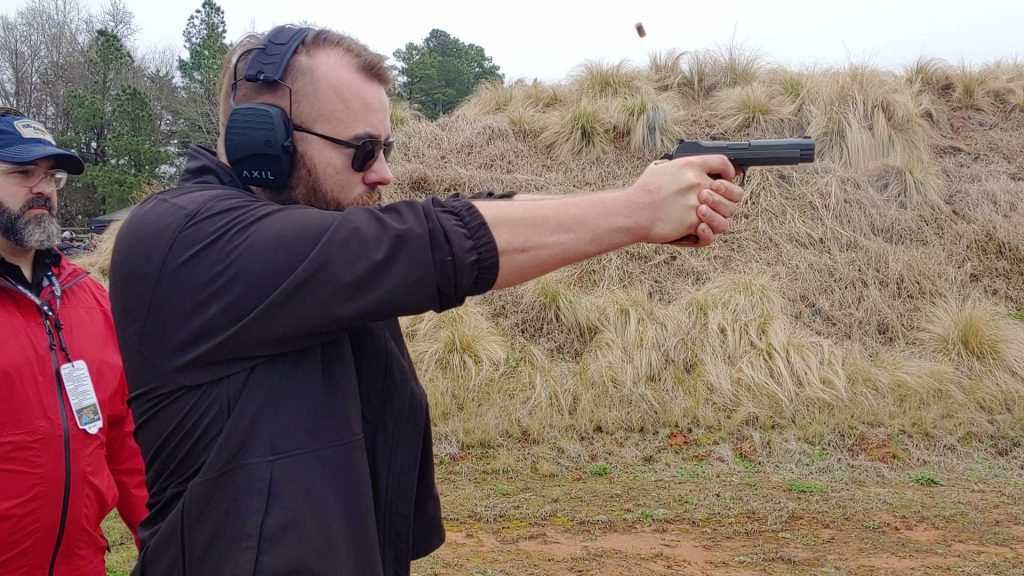 The Bluetooth connection isn't just great for bumping Biggie but allows for safe communication for RSOs. You can communicate with various safety and range officers, coordinate medical help, and more. Instructors and range operators would be well paired with the Axil Trackr Blu headphones.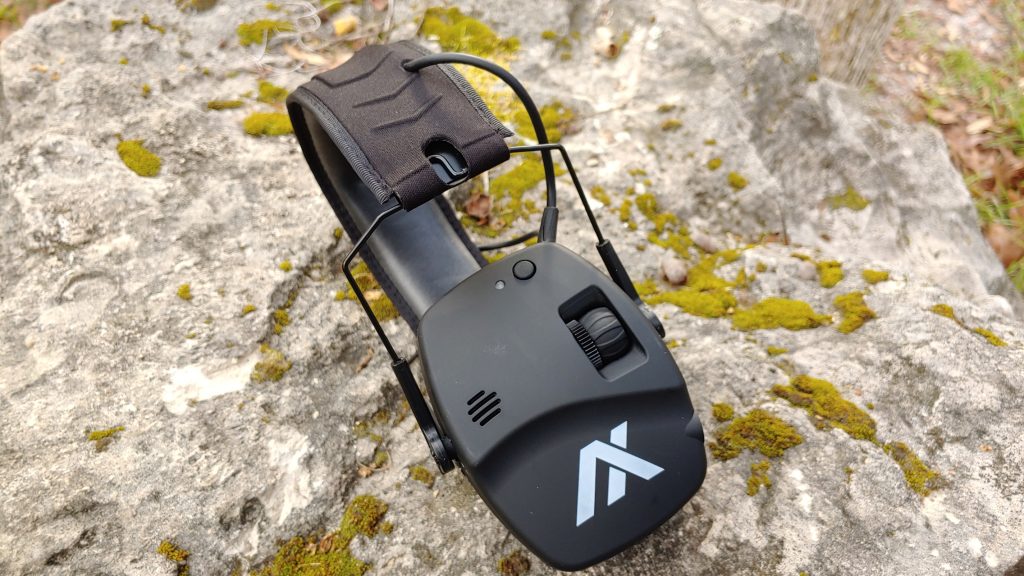 Connecting is insanely easy, and it's just the press of a button. You'll hear some slight noises, and boom, you are set and ready to go. I've used Bluetooth headphones before, and audio-wise, nothing was ever this impressive. 
Blasting Biggie
The Axil Trackr Blu might not be expensive music-oriented headphones, but it's the best audio I've ever heard through Bluetooth earmuffs. It's pretty clear, especially for phone calls. The mic on the other end is clear enough, and admittedly it's not as good as a dedicated phone-mic and earpiece. You're still wholly understandable, and to be honest, it sounds better than most Bluetooth car mics.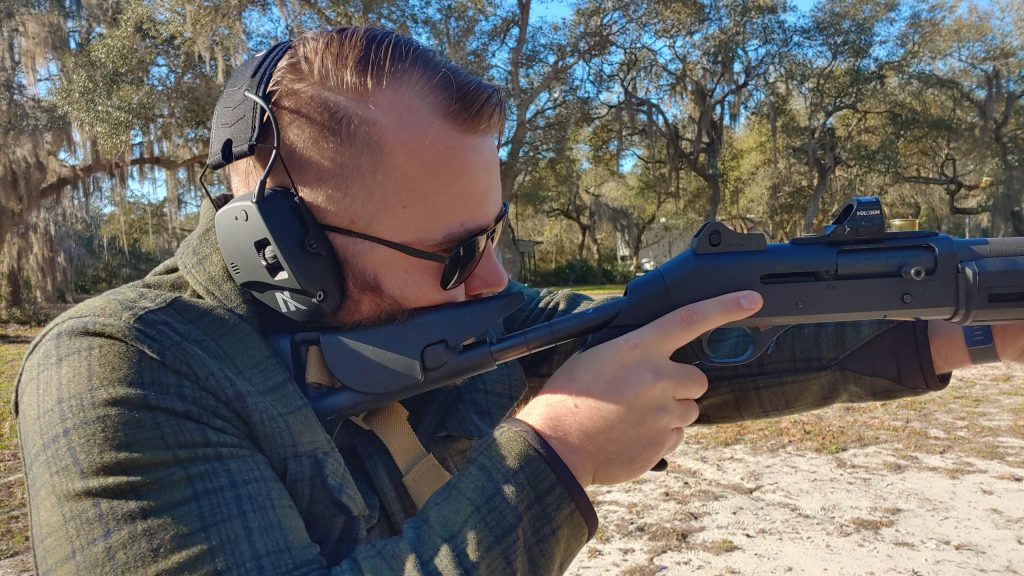 That audio quality translates over to the external use. Everything sounds very crisp and clear. At the Gathering event in South Carolina, I had discussions with reps from PSA, SIG, Taurus, and more and could hear them perfectly. I could even tell what accent they had. Yet, when shots were fired, the instant cutoff killed the volume and protected my hearing. It was also windy as hell out there, and these muffs cut the wind noise significantly. 
Pews and Pows 
For getting a rock-solid cheek weld, ear muffs will always be in second place compared to earplugs. It's the nature of the best. However, for most rifles and shotguns, the Axil Trackr Blu headphones will work without issue. Carbine stocks and tactical shotguns are often slim enough to work without problem.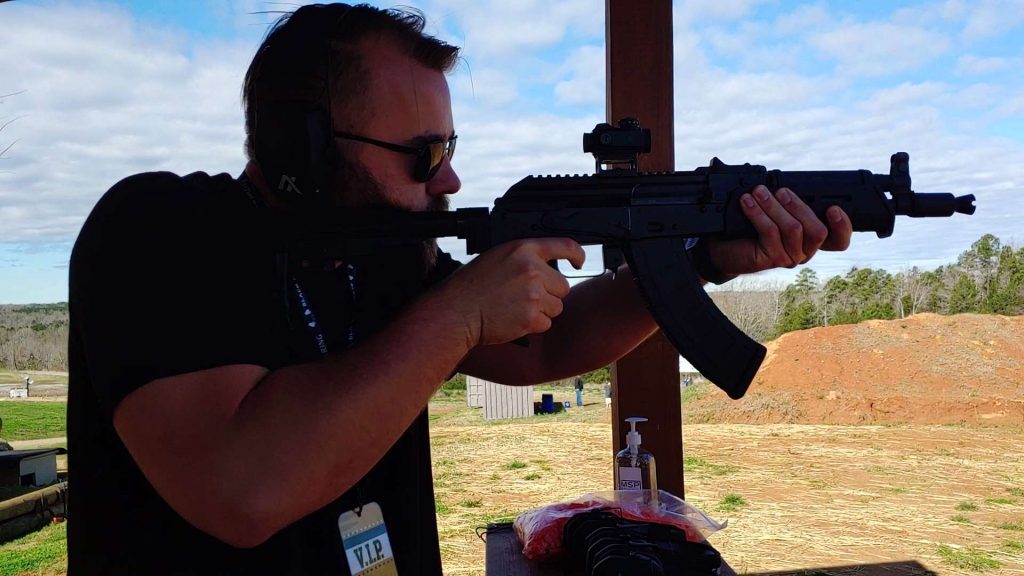 If you climb behind a precision rifle, you might lack that comforting cheek weld you need. For most uses, these muffs are lovely. I've handled shotguns like the Benelli M4 and Mossberg 590A1, rifles like the EPC and AK series, and even a wide variety of MP5 and AK pistols without issue. Trust me, with an AK pistol, you want ear muffs. 
The Comfort Angle 
The best way to ensure someone refuses to wear the proper PPE is to make it uncomfortable. I have good news for you; the Axil Trackr Blu headphones are comfortable. I latched these suckers on my head at the Gathering for hours at a time and never felt pressured or developed a headache.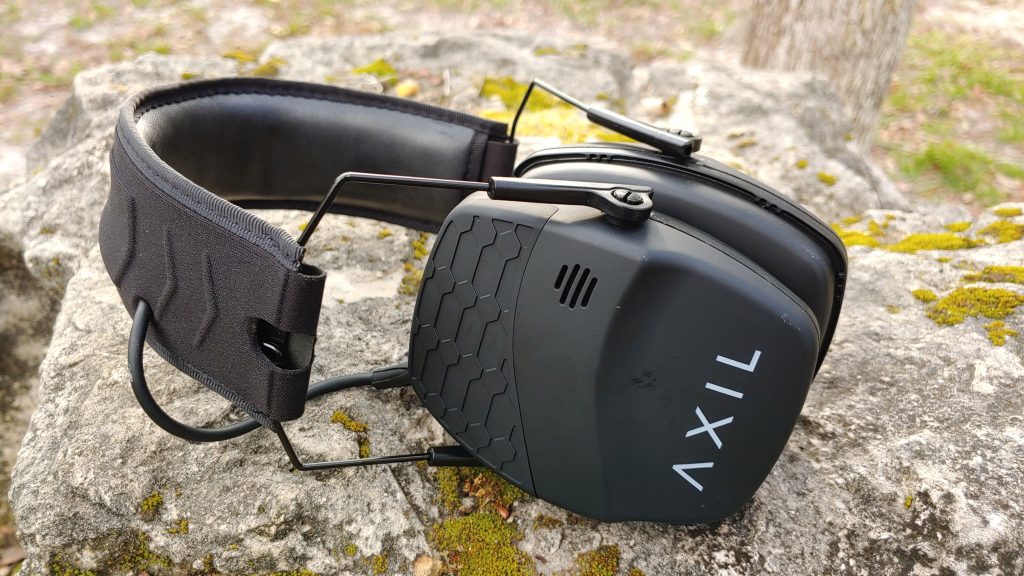 Massive muffs provide plenty of comfort around the ear while ensuring a tight seal. Although the Axil Trackr Blu headphones want to press together, that's never felt on the head. As a guy with a big head, I appreciate that. 
They aren't the lightest and weigh a hair below 11 ounces, but they cause zero strain or fatigue in the neck after nearly 8 hours of on and off use. Primarily on, but I'm not eating brisket quesadillas wearing ear protection. 
Silence Is Golden, and Tinnitus is Painful 
The Axil Trackr Blu headphones provide a premium experience in the ear pro realm. High marks are awarded in the realms of comfort, audio quality, and sound dampening protection. A premium experience comes with a premium price, but I find it well worth the admission cost. Plus, I can bump Biggie when slinging lead.