A solid carry package from Kahr, in one of their most affordable platforms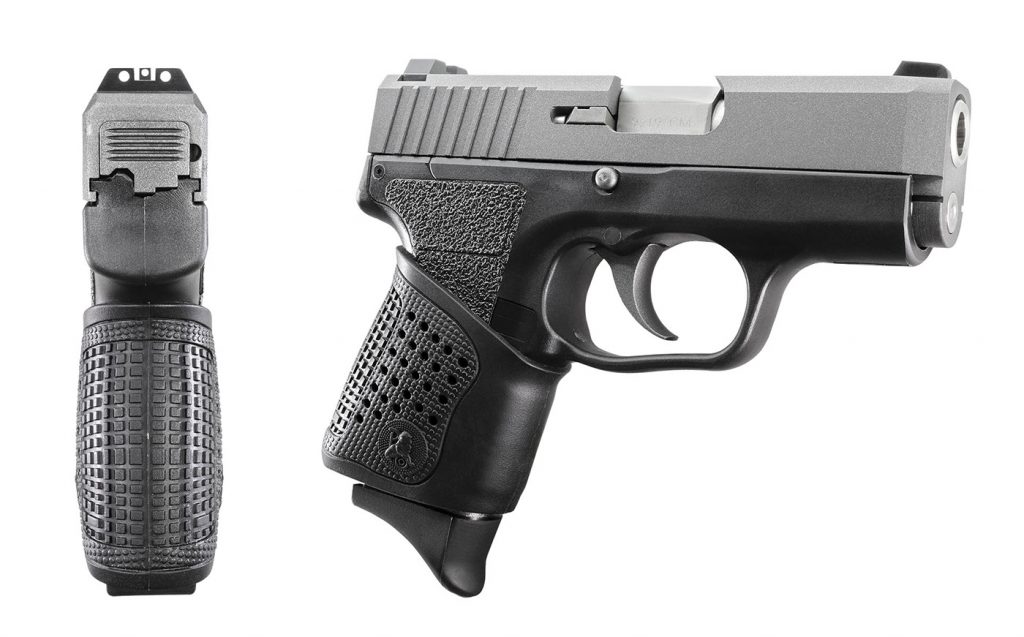 The story of Kahr Arms begins with one man and one gun. The man is Jason Moon, the founder of Kahr Arms, and the gun is the Kahr K9. And they're both survivors: Moon remains the CEO of the expanded Kahr Firearms Group (Kahr Arms, Thompson/Auto-Ordnance and Magnum Research), and the K9 is still a mainstay in the extensive line of Kahr Arms auto-pistols.
The K9 may have been the first Kahr Arms pistol, but it certainly wasn't the last. Today Kahr builds 109 different models and variations—all based on the K9—chambered in .380 Auto, 9mm Luger, .40S&W and .45 ACP with polymer or stainlees steel frames and a host of optional features. Like the K9, they are all single-stack designs noted for their slim frames and slides and carry friendly dimensions, and all are built at Kahr's manufacturing plant in Worcester, Massachusetts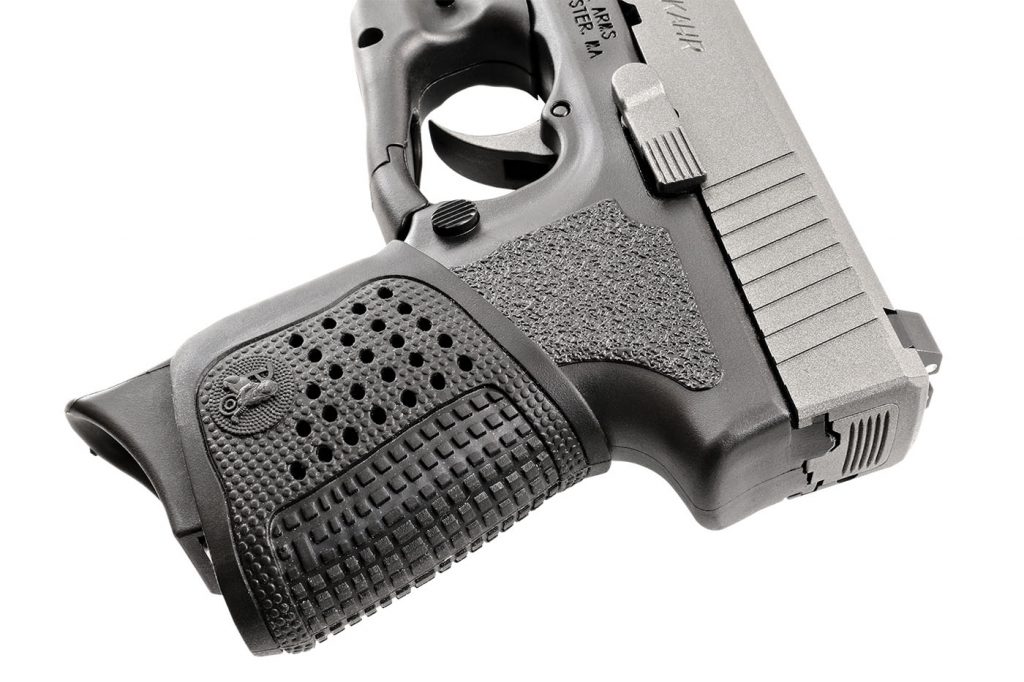 Turning to the Kahr CM9 Tungsten with Grip Glove—which represents our ideal combination of features—Massad Ayoob reviewed the original CM9 in our 2011 Annual Handguns Issue shortly after its introduction. The CM9 Tungsten with Grip Glove is the exact same pistol, with the addition of an attractive dark-silver Cerakote finish on the slide, slide stop and trigger, a Pachmayr Tactical Grip Glove and Pearce zero-round magazine finger extension that lets you get a full, 3-finger wrap around the grip frame.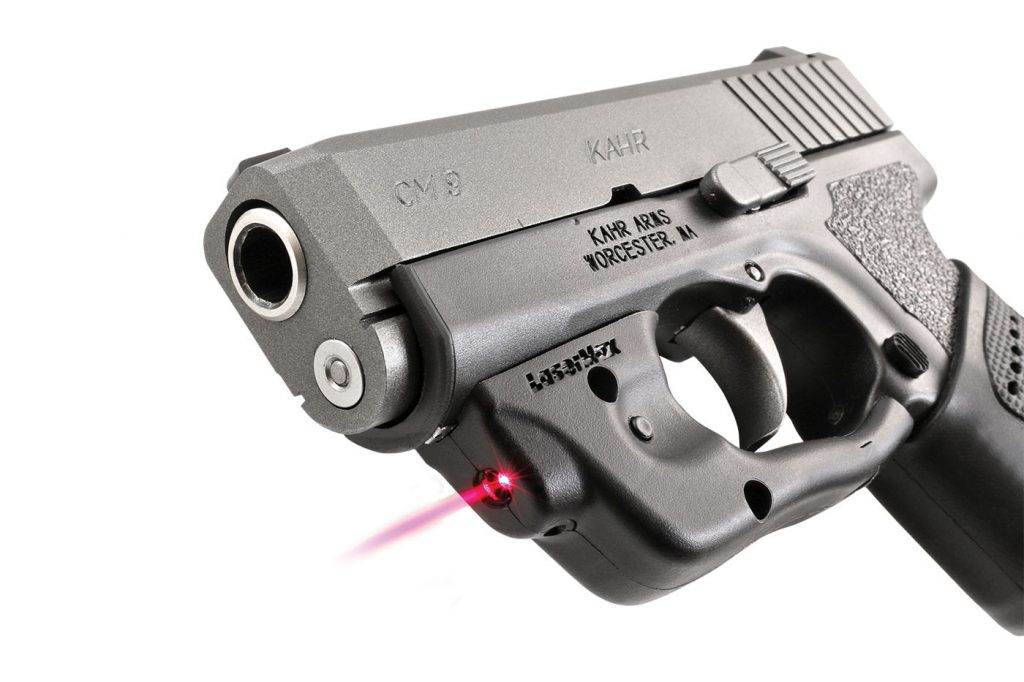 Let's see what Massad had to say about the original CM9 in 2011. "The CM9 is essentially the PM9 with production shortcuts. Those shortcuts include less "sculpting" of the slide, resulting in fewer machining operations and making it less expense to produce. A front sight pinned in place and secured with heated Loc-Tite replaces the laboriously dovetailed front sight found in the PM9 and other more upscale guns. Sights are fixed, white 3-dots. A few parts, notably the slide stop lever, are MIM (metal injection molded) instead of machined. To keep the price down to bare bones, only one 6-round magazine comes with the new CM9. The barrel features conventional cut rifling instead of polygonal rifling. Different lettering on the slide is also cheaper (and looks it, but what the hell, it's meant to be carried concealed). The result is a price chop of $221. Manufacturer's suggested retail on this new CM9 is $565."
Six years later, the MSRP of the new CM9 Tungsten with Grip Glove is $499—with the Cerakote, Tactical Grip Glove and Pearce zero-round magazine finger extension upgrades. That's what we call progress!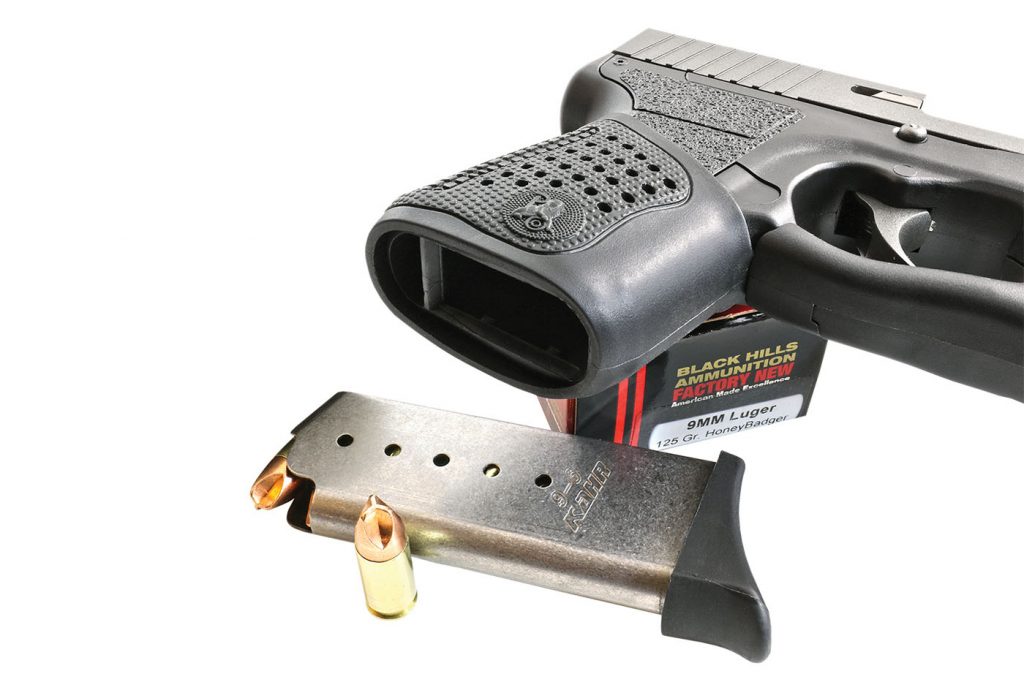 Back to Massad's 2011 review. "One area of the pistol that the bean-counters and cost-cutters apparently left alone was the trigger mechanism. The trigger pull was very consistent. As a rule, the famously smooth Kahr double-action-only trigger stroke runs around six and a half pounds. On this one, the average was spot on: 6 lbs. 9 oz. according to our Lyman digital trigger-pull gauge. It was every bit as easy and silky to run as the higher-priced Kahrs. Virtually everyone on the test team who handled this gun was of the impression that the trigger mechanism comprised the exact same internals as the flagship Kahr pistols, with the same degree of fit and polish on the bearing surfaces."
Our testing for this review of the new CM9 Tungsten with Grip Glove was entirely consistent with Massad's conclusions. After the obligatory 200 break-in not a single malfunction of any kind was experienced. Massad's accuracy testing results from his 2011 review were so close to what we obtained that the differences are statistically insignificant. Massad stated "point of impact was very close to point of aim, and for me it hit just a whisker left at 25 yards, but not really enough to matter. The sight picture was easy to pick up and keep." Our conclusion wqas also similar here, with our point-of-impact being just slightly low from point-of-aim.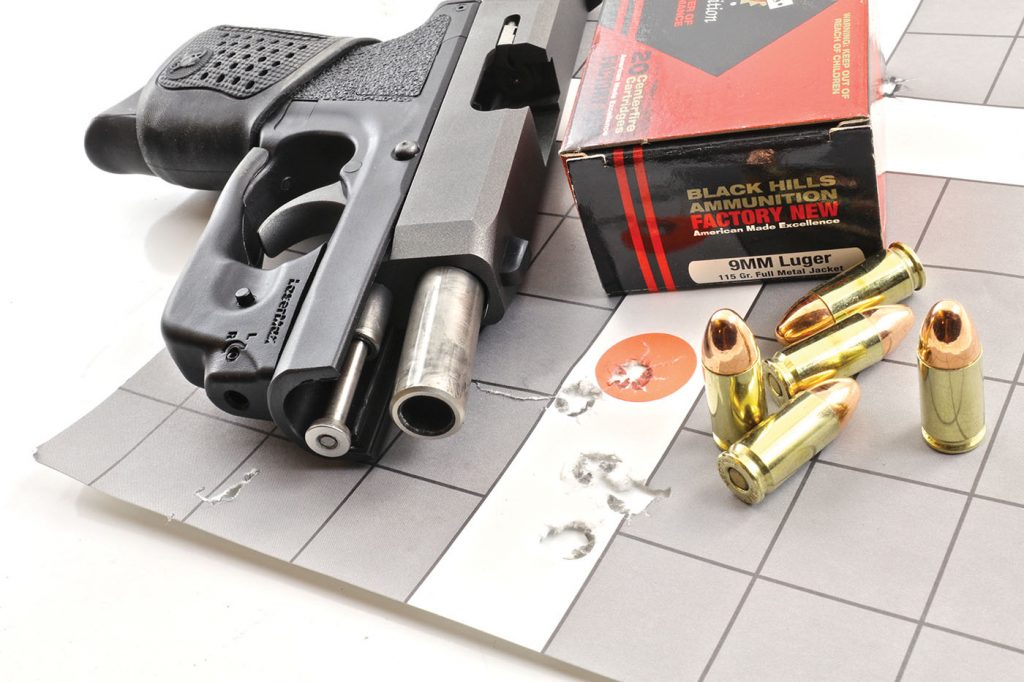 While Massad's best 25-yard downrange result was printed using a 124-grain Black Hills jacketed hollow-point, producing a group that measured 1.85" center to center, our best group was with the 115-gr. Black Hills full-metal-jacket load, coming in at 1.61". A neglidgeable difference, but when a gun this small produces full-size-pistol results from the bench, it's hard not to be impressed. However, this is what we've come to expect from Kahr pistols…they consistently produce more-precise results than they have the right to.
Perhaps equally important, the CM9 Tungsten was just a delightful pistol to shoot. The rubber Tactical Grip Glove is a great traction enhancer, and its added girth put the distal joint of my trigger finger right over the center of the trigger—right where I want it. It offers a 3.0-inch barrel, 6+1 round capacity and weighs only 15.1 oz. empty with magazine. This one is definitely a keeper. See it at your firearms retailer, or contact Kahr Arms, Dept. OT; Tel.: (508) 795-3919; Web: www.kahr.com
Source Article from http://ontargetmagazine.com/2018/02/kahr-arms-cm9-tungsten-with-grip-glove/