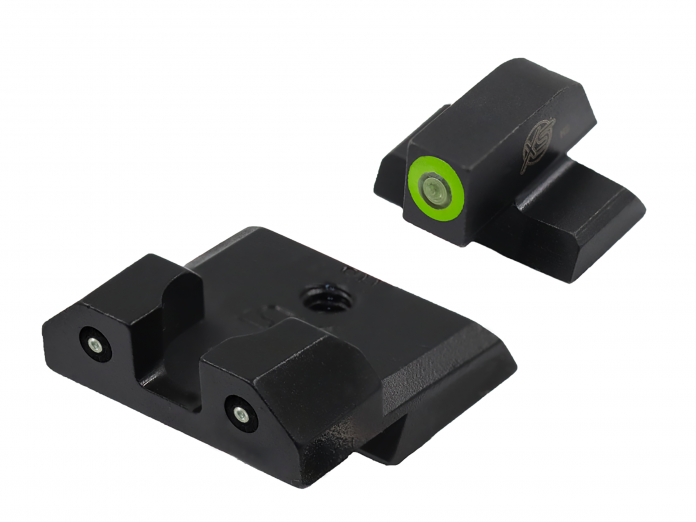 Fort Worth, Texas (May 23, 2022) – Owners of the popular Springfield Armory® SA-35™ 9mm and Ruger® LCP® MAX .380 Auto pistols can now upgrade their factory sights with XS night sights for improved performance, day or night.
XS' R3D with green front sight is now available for the Springfield SA-35, and the DXT2 Big Dot with orange or yellow front sight is available for the Ruger LCP MAX .380. These self-illuminating night sights enable faster and more accurate target acquisition in high-stress, self-defense situations, giving you an advantage when every fraction of a second counts.
R3D for Springfield SA-35
Featuring a 3-dot notch and post sight picture, the R3D green front sight is equipped with XS' proprietary Glow Dot technology. Not only does the Glow Dot absorb ambient light and glow in low light, it also absorbs light from the tritium center which continually charges the dot making it glow brighter than the rear tritium dots which drives focus to the front sight.
The R3D offers a high-contrast sight picture in bright and low light settings. The rear notch is 15% wider than the front sight, allowing more light around the front blade for faster indexing and more accurate alignment. The rear sight is blacked out to reduce glare and keep focus on the front sight and the threat downrange. It also has a rear sight ledge for one-handed slide manipulation.
DXT2 Big Dot for Ruger LCP MAX .380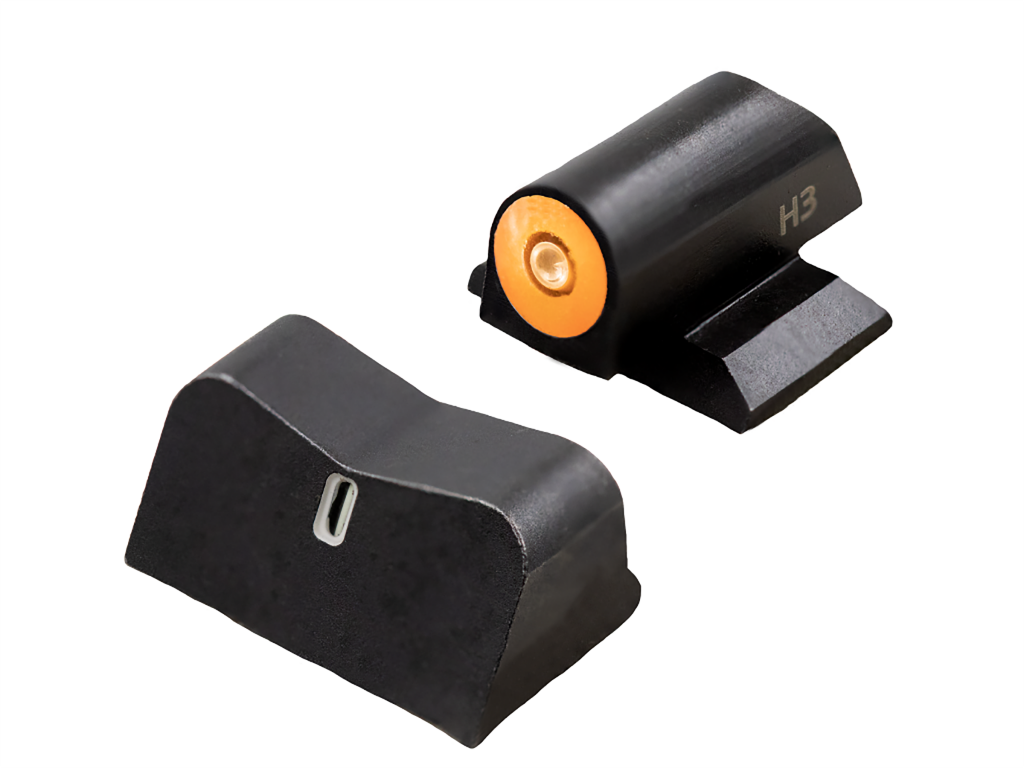 The DXT2 is XS' second-generation Big Dot sight, delivering ultra-fast target acquisition in any light thanks to its industry-leading large front sight with Glow Dot and tritium center. Available with an orange or yellow front sight, the Glow Dot is visible even before the tritium can be seen. This glow, in addition to the large dot size, improves speed and accuracy while shooting on the move. Its V-notch rear sight with vertical white stripe and tritium inset facilitates a dot-the-'i' sight picture that is fast and instinctive in high-stress situations.
"Our night sights with XS' proprietary Glow Dot technology offer gun owners distinct advantages in high-stress, self-defense situations," said Addison Monroe, Marketing Manager, XS Sights. "The purpose-driven designs deliver excellent contrast to drive focus to the front sight for fast
and accurate target acquisition when every fraction of a second counts."
Retail Price: R3D; $116, DXT2; $138
For more information, visit www.xssights.com.
All XS Sights are backed by a 10-year, No Questions Asked Warranty and XS's 30-Day Satisfaction Guarantee.
About XS Sights
XS Sights is known for making the fastest sights in any light. For more than 25 years, the XS team has created some of the most innovative sights on the market today for pistols, rifles and shotguns. Whether used for personal defense or hunting, these sights are designed and built to be the absolute best for their specific purpose. American Made. Texas Proud. 2A Strong.