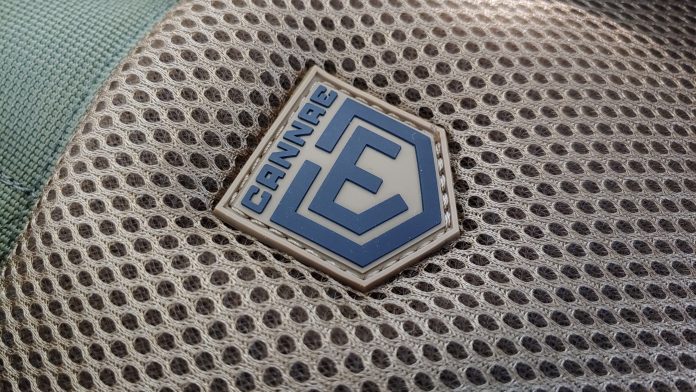 If you follow any kind of tactical or gear pages on social media, the algorithm will eventually send you advertisements from Cannae Pro Gear. If you've seen them, then you remember them. Their advertising is basically memes, pop culture references, and the goats. It's typically pretty funny, and they often release a variety of 'mystery boxes' that allows them to get rid of closeout gear. I purchased a Cannae Mystery Box after they released a 15% off code, and I figured, heck, let's see what the fuss is about.
The offer I purchased is no longer available, but it was essentially the chance to get one of three different tiers. Basically, it stack ranked like Pokemon. We could get a common, uncommon, or rare. The common Cannae mystery box came with two backpacks, the uncommon comes with a backpack and swag, and the rare comes with a premium backpack and swag.
The backpacks were obviously the main thing, and Cannae included five different potential bags in their mystery box. Three different bags for the common tier and two more expensive bags for the uncommon and rare. It's simple, and I figured I'd be happy with the common tier packs, so I squeezed some cash out of my wallet and hit the go button.
Breaking Open the Cannae Mystery Box
Cannae wasted no time getting my package out the door and in my hands. It shipped quickly and was in my greedy hands less than five days later. I popped out my Benchmade and got to slicing and dicing. I stripped the box opened, and I won't lie, I see the appeal of mystery boxes. Prior to the delivery, I assumed I'd get the common tier.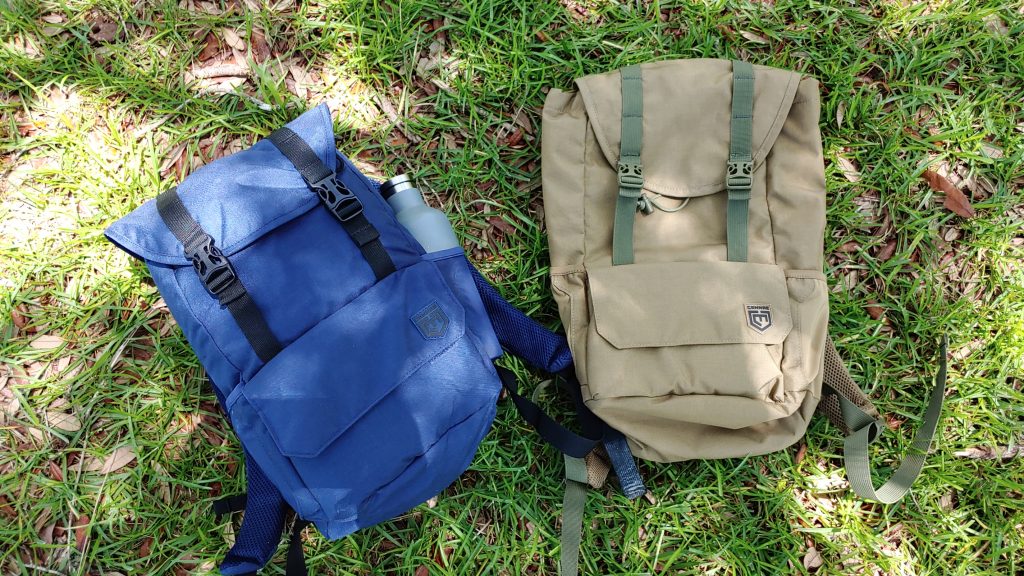 However, every so often, the idea would creep into my mind, what if I got the uncommon or rare tier. That'd be a sweet gig, right? I got the same idea as I cut the bulky Cannae mystery box open. As the tape gave way, I popped it open and was hit with a common tier set of packs. Well, that's okay. Two bags for less than 50 bucks isn't a bad deal.
What was disappointing was that I got two of the same bag. I received two Sarcina Explorer bags. Albeit they are different colors, but still I had never considered I would get two of the same bag. In all fairness, nothing said I wouldn't get two of the same bag, but I didn't consider it.
Into the Sarcina Explorer.
With my Cannae Mystery Box no longer being a mystery, I started exploring the bags. Lord knows the last thing I need is another bag, but I can always find a purpose, right? With three kids going to school, one or two of them might be packing the most over-engineered book bag ever.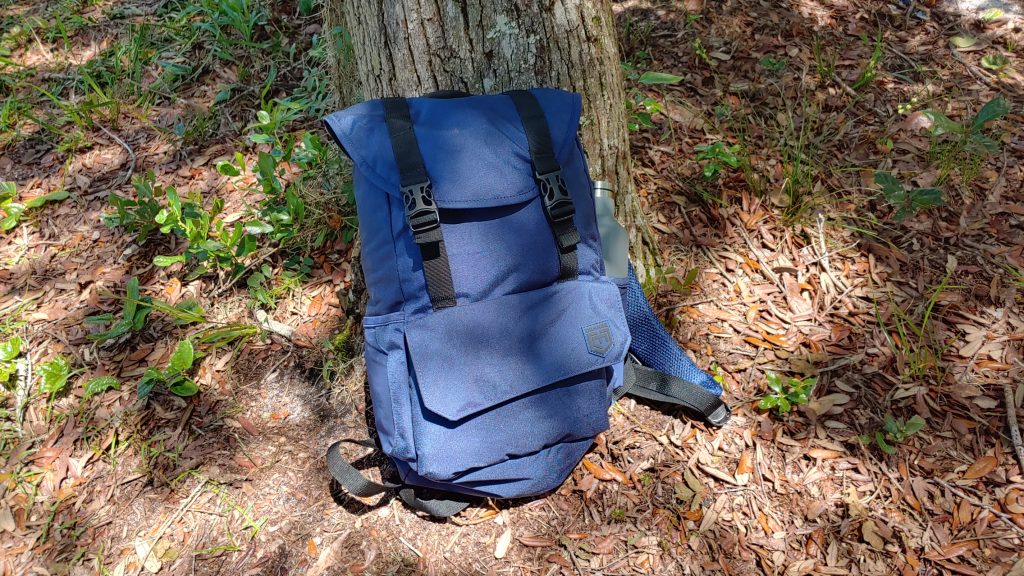 The Sarcina Explorer looks really nice, and I appreciate the design. It mixes a lot of old-school cool with some more modern touches. The roll-over top looks good and is relatively stylish. The old-school appearance also looks as far from tactical as possible. No MOLLE, no webbing, no tactical giveaways that scream I carry a gun.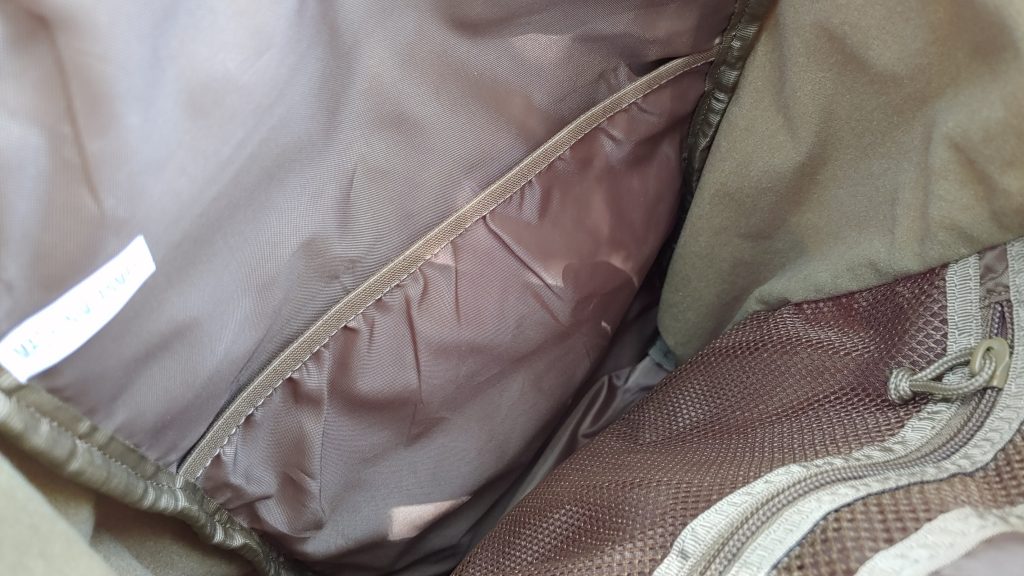 What we get is a compact 17-liter bag that sports one big bag and a few small pockets and pouches. The main pouch has a rear laptop/tablet pouch and an internal mesh pouch that can be zipped up to secure and organize goodies.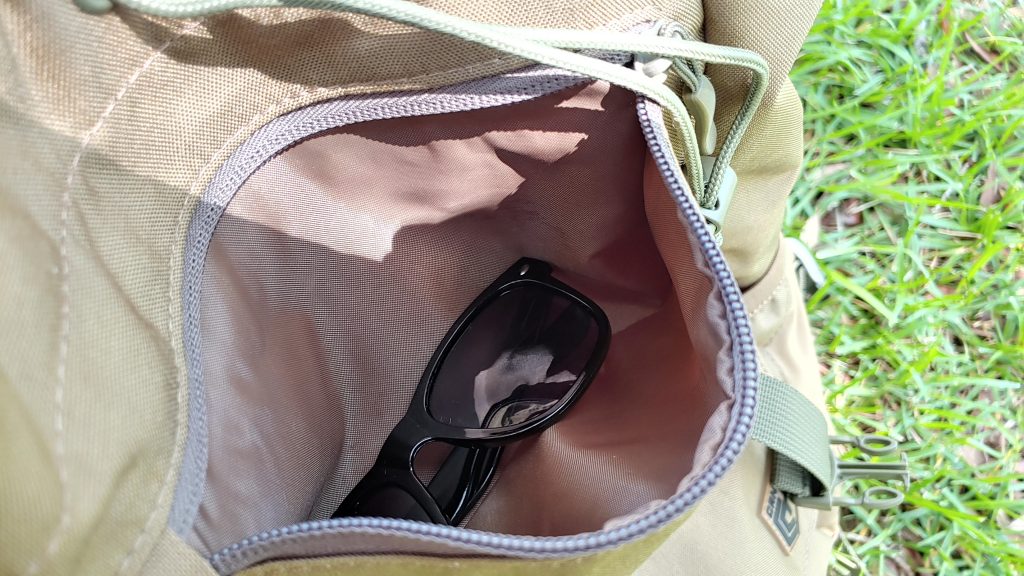 External pouches include one somewhat large pouch with an internal organizer for lights, pens, small notebooks, candy bars, or whatever. Above that pocket sits a zippered pocket perfect for sunglasses, cell phones, and beyond. It's a generous pocket that's covered by the flap. On each side, we also get a water bottle pouch for hydration on the go.
Wear and Tear
After ripping open my Cannae Mystery Box, I began using the bags. Mostly as EDC bags to carry my laptop, gym clothes, etc., to work and beyond. The rear of the packs is heavily padded and quite comfortable. The thick shoulder straps also deliver an outstanding degree of comfort as well.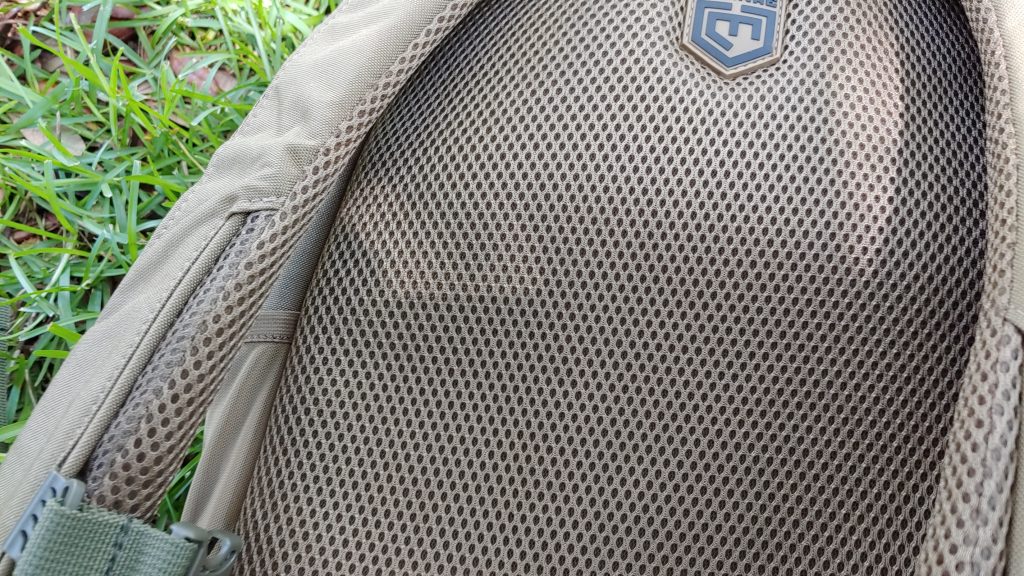 The various pockets make it easy to organize and carry my electronics, chargers, hard drives, headphones, external batteries, and beyond. Nothing's ever a big mass of mess since it's so easily organized. The small 17L sized pack makes things nice and easy to load up and load out.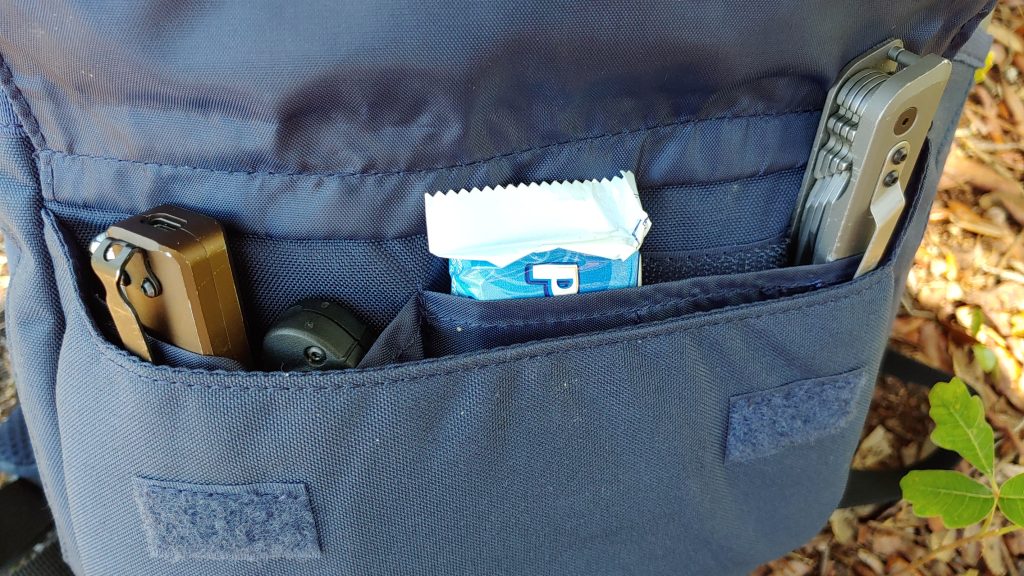 The Cannae Mystery box might have disappointedly delivered two of the same bag, but I decided to turn lemons into lemonade. It's hurricane season here in glorious Florida, and I live on the coast. Having a bug-out bag of sorts makes a lot of sense. When you have a family of five, having two bags makes even more sense.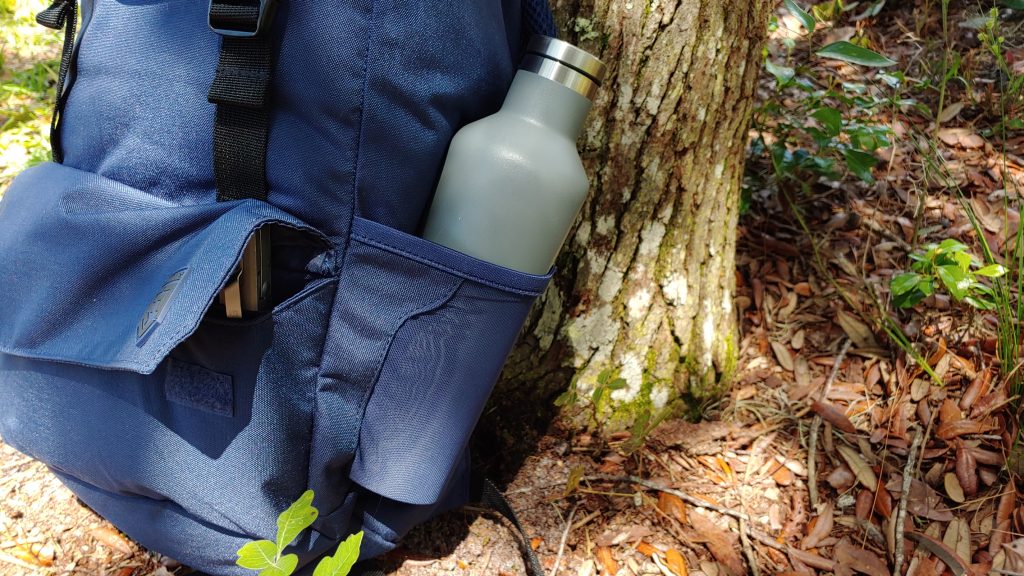 I've since stocked both the Sarcina Explorers with hurricane-ready gear, including ponchos, flashlights, energy bars, water bottles, etc. All the basics I can use in a grab and evacuate with if necessary. The bags are the right size for kids to carry and supplement my main bug-out bag quite well.
Another?
Will I purchase another Cannae Mystery Box? I honestly don't know. The gear inside is good, the price point is tough to beat, but I also didn't care for getting two of the same thing. Especially since I'm pretty flush with various bags or all different sizes, that's not to say I won't buy from Cannae again. I mean, the Goat shirt and Insurgent baseball T appeal to me a fair bit. Until then, check out the gear, it's well made, and the closeout stuff is affordable.