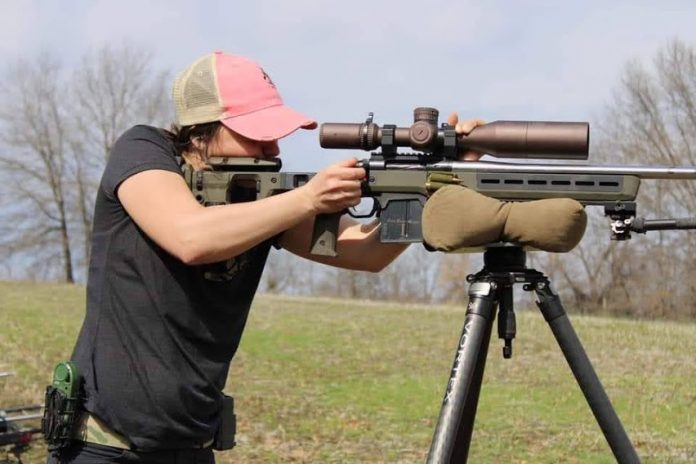 As we have said before, Vortex is listening to their customers and putting its focus on their tripods. From a Vortex rep, "Carbon fiber and Arca compatibility were two large priorities for us and this is very visible throughout the line now. Competing with other brands currently available was not the direct intent. For the most part, we just needed to refresh our tripods, increase the quality, and still offer them at a great price relative to the quality level."
Next in the line up, the beefier and stronger Radian Carbon Fiber Tripod. Offering a stable shooting platform, smooth leg adjustments, and options for attachments.
The Radian Carbon Tripod
Previously we talked about the Vortex Ridgeview Carbon Fiber Tripod. A tripod weighing in at 3.0 lbs and allowing 73.8″ of height, it is a must for a lightweight glassing tripod that still allows a shooting position. The Radian Carbon Tripod offers a stronger platform with a little more weight and options for head attachments.
"I would always push someone to go with the Radian series if they wish to have a tripod to shoot off."-Vortex rep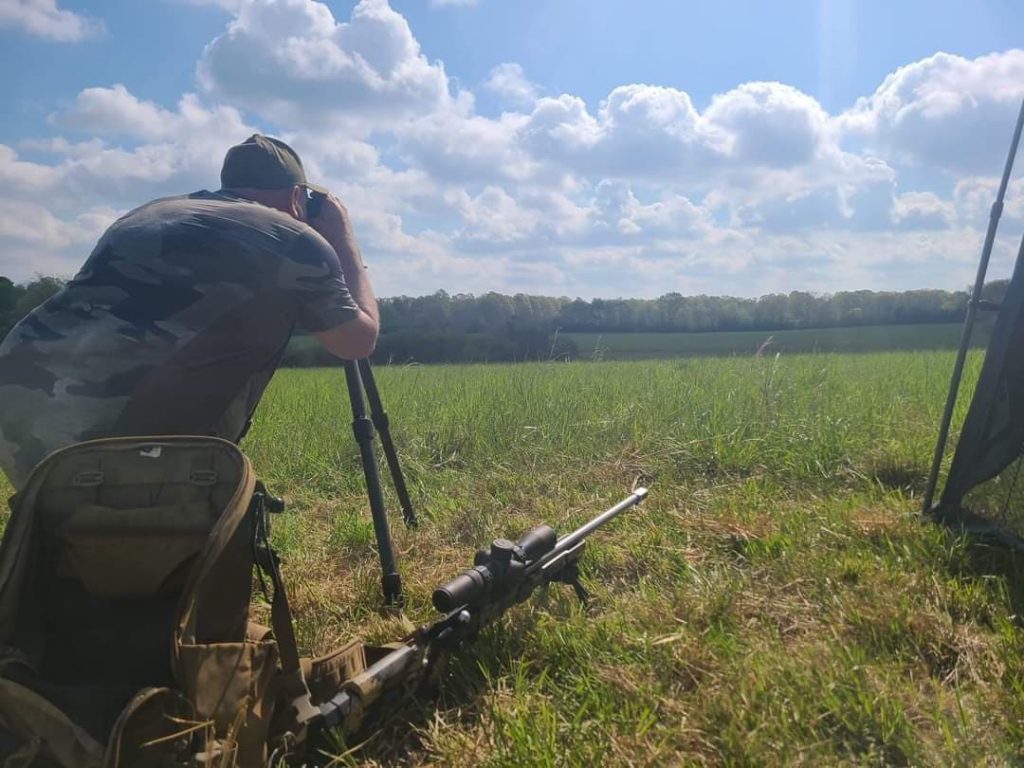 The Radian Carbon is a light 6.1lbs. It allows for both standing and prone shooting positions due to reaching a max height of 64.3″ and a minimum height of 7.8″. The tripod has four adjustable leg sections and three different leg angle adjustment options. It features an internal bubble level on the tripod and an eyelet for hanging things off of such as a wind flag or data card.
Inside the box is everything you need to start shooting or glassing, including a tripod carrying case with over the shoulder strap for hikes, multi-tool and case, and an arca swiss plate.
Options
Head
The Radian Carbon Tripod allows two head options. The first being the robust Radian Carbon ball head that allows for independent panning and tension control and can support heavy rifles or optics. This is an option that you would want if you are going to lock the gun into your tripod and want to take high angle vs low angle shots without having to adjust your tripod legs and just adjust the ball head. It also allows for a 55lb max weight.
The other head option, the leveling head, allows less adjustment, a +/-15 degree adjustment knob easily accessible from below the head, but due to this is a more solid shooting platform. This is the option you may want if you are comfortable adjusting your tripod legs more or are shooting off of a tac table that is locked into the tripod. Allowing 44 lb max weight.
Both head options include a removable counterweight hook and an arca swiss quick release plate.
Feet
The Radian Carbon comes with rubber feet installed. Also included in the box are three stainless steel spike feet if the shooter feels the need to switch them out.
Shooter Feedback
When talking to a precision rifle shooter about the tripods that they have experience these are their thoughts on the Radian Carbon over other tripods..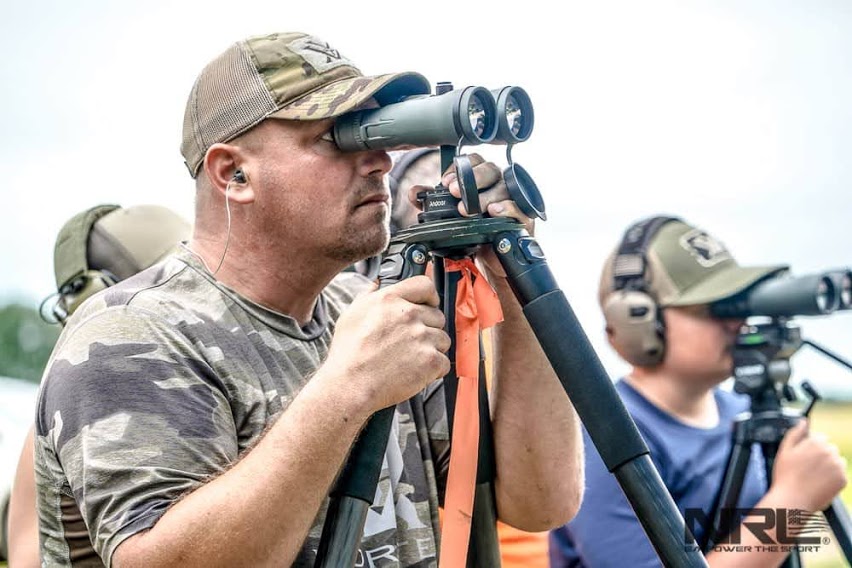 Q. "What have you liked about the the Radian Carbon over other tripods?"
A. "It's a lot smoother operation than any others I've had. Even just extending the legs is smoother than my others and it's very reasonably priced in comparison to others in the same category."

Q. Have you liked it for glassing more than shooting off of? Do you lock in or just bag with table top?
A. "I've shot off of it both ways and with both heads. I more so use the leveling head with a table top and bag. I also keep the rubber feet installed."
Specs
MSRP: $1,199.99
Weight 7.3 pounds
Max Load 55 pounds
Min Height 8.3 inches
Max Height 67.3 inches
Folded Dimensions (HxW) 28.0 x 6.0
Leg Material Carbon Fiber
Leg Sections 4
Leg Angles 3
Leg Locks Twist
Head Mount Arca-Swiss
Radian Carbon with Leveling Head
MSRP: $1,099.99
Weight 6.1 pounds
Max Load 44 pounds
Min Height 7.8 inches
Max Height 64.3 inches
Folded Dimensions (HxW) 25.5 x 6.0 inches
Leg Material Carbon Fiber
Leg Sections 4
Leg Angles 3
Leg Locks Twist
Head Mount Arca-Swiss
Product Overview
Tripod FAQ