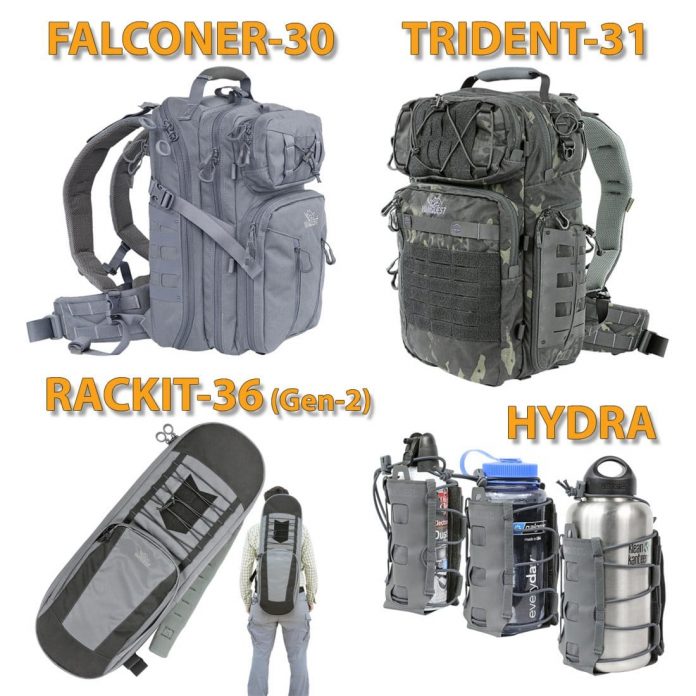 The 2017 Vanquest is out in the wild. Four main products and the Black Multi-Cam nylon headline the field.
The FALCONER-30 backpack is loaded with key features from Vanquest's most popular and field-proven bags and pouches: IBEX backpack's fillet-open main compartment, MAXIMIZER Organizer's space-saving webbing, and FATPack med pouch's elastic cord ladders, all packed inside this 3-layer backpack!
Total 30-liters of space featuring a MacGyver's dozen (28) of pockets/slots to securely stow your EDC, outdoor, school, work, and get-home essentials. The covert FALCONER-30 backpack is unrivaled in its ability to TRULY organize your gear.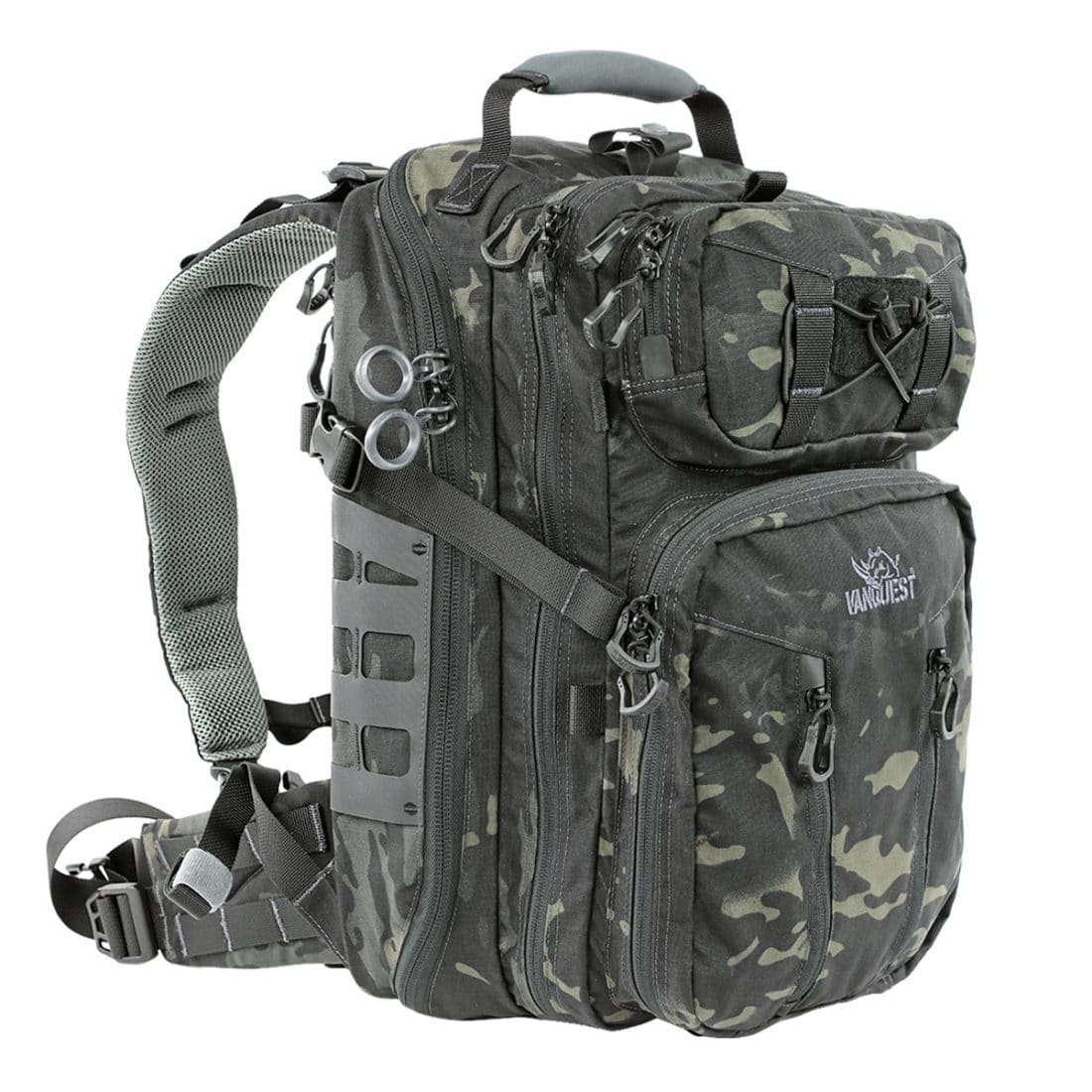 This newer larger Falconer is ready to meet your everyday needs for organization, carry, and short term sustainment.
TRIDENT-31 backpack is the big brother of our very popular TRIDENT-20™ backpack in a larger, more versatile form. You wear it like a backpack, with the option of quick-access from the side, just like a sling pack.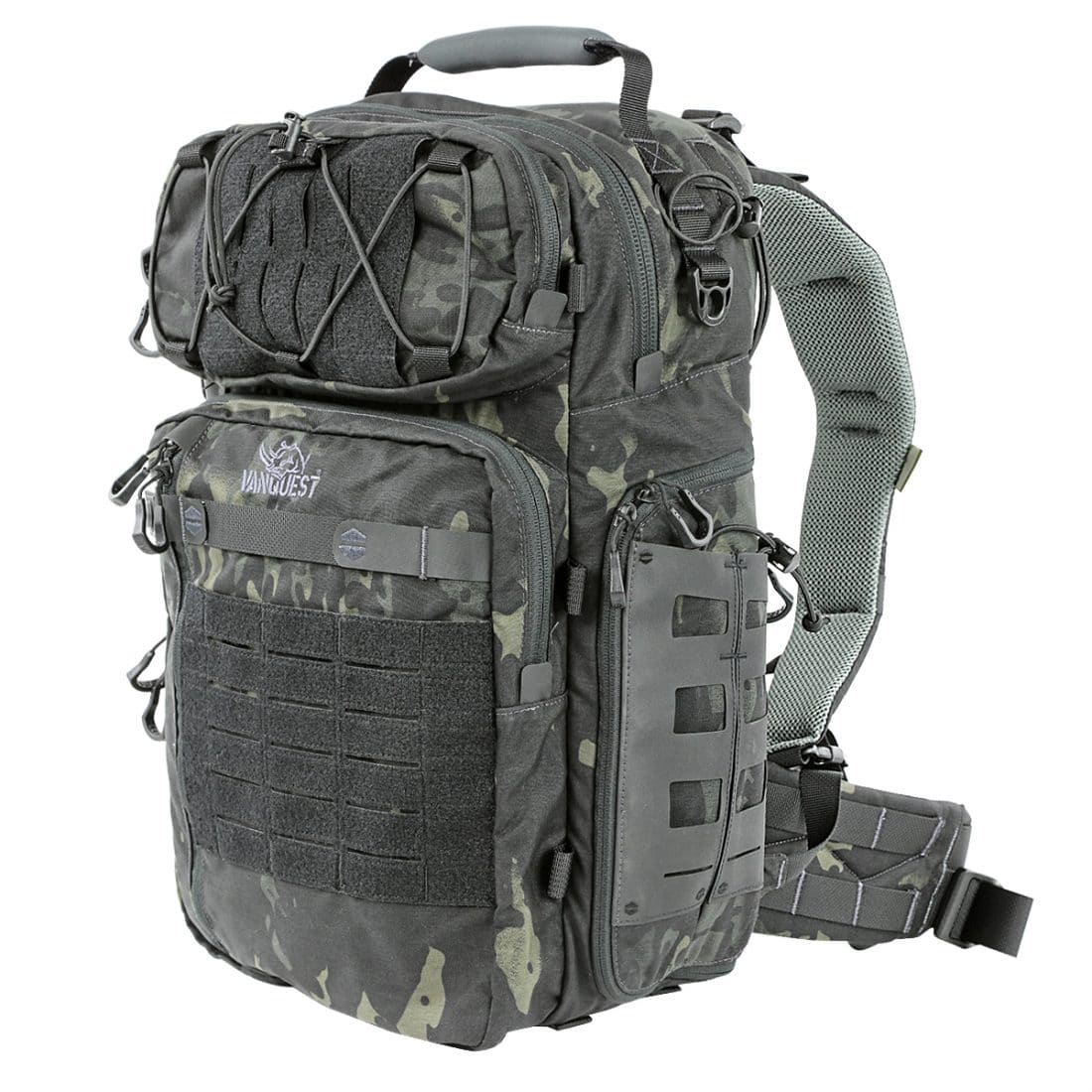 The new TRIDENT-31 is 31 liters in total capacity (10 liters larger than the TRIDENT-20), with improved shoulder straps, extra back panel padding and a removable, padded waist belt with pull-forward adjustment. You can now comfortably carry more gear and heavier loads.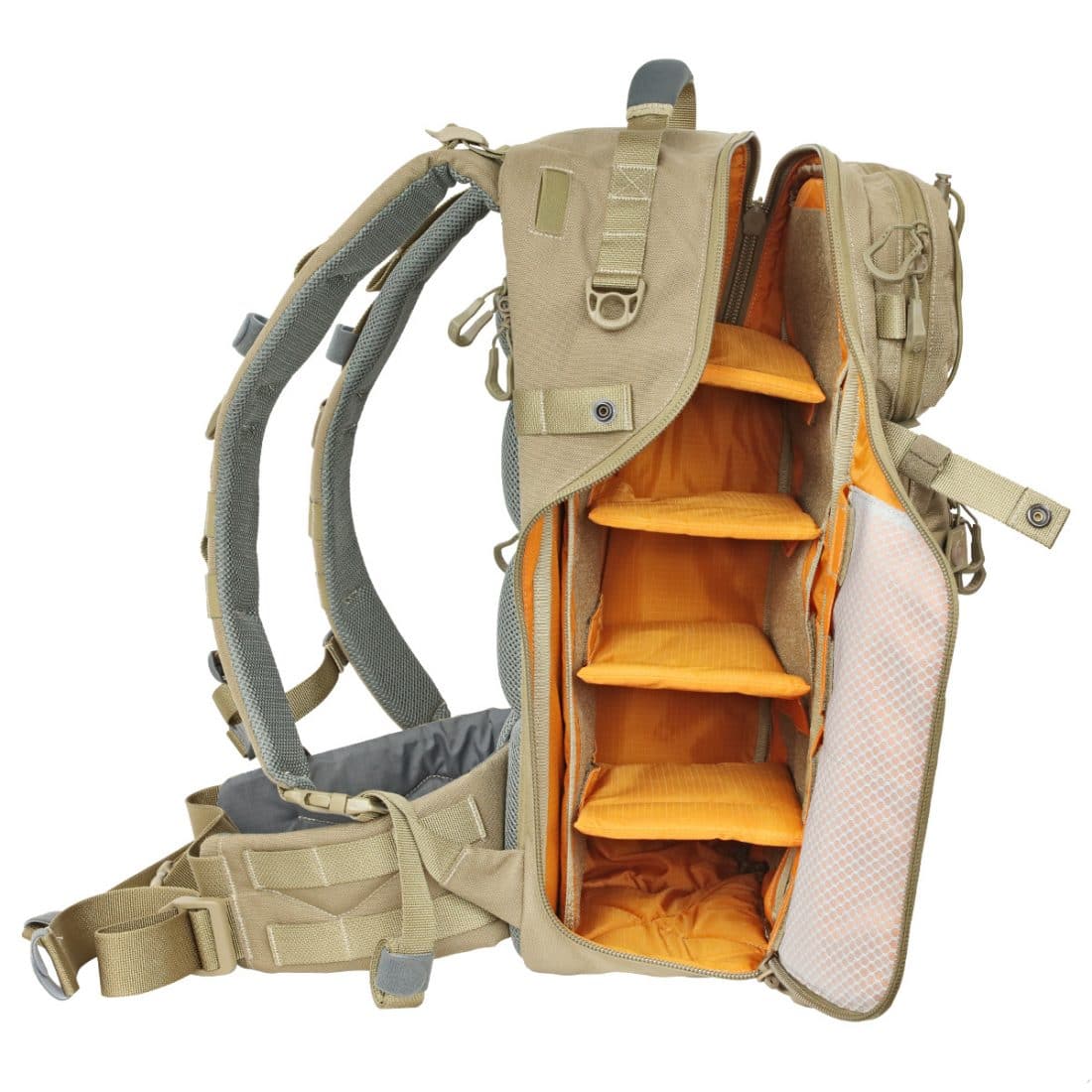 Padded main compartment and four dividers provide extra protection for your EDC (everyday carry) items, photography gear, or range gear and a dedicated laptop sleeve that can hold a 17″ laptop. You can access the interior from top or left side, and like a sling pack, you can quickly get to your gear by swinging the backpack to your front. Total 44 pockets and slots to organize your gear.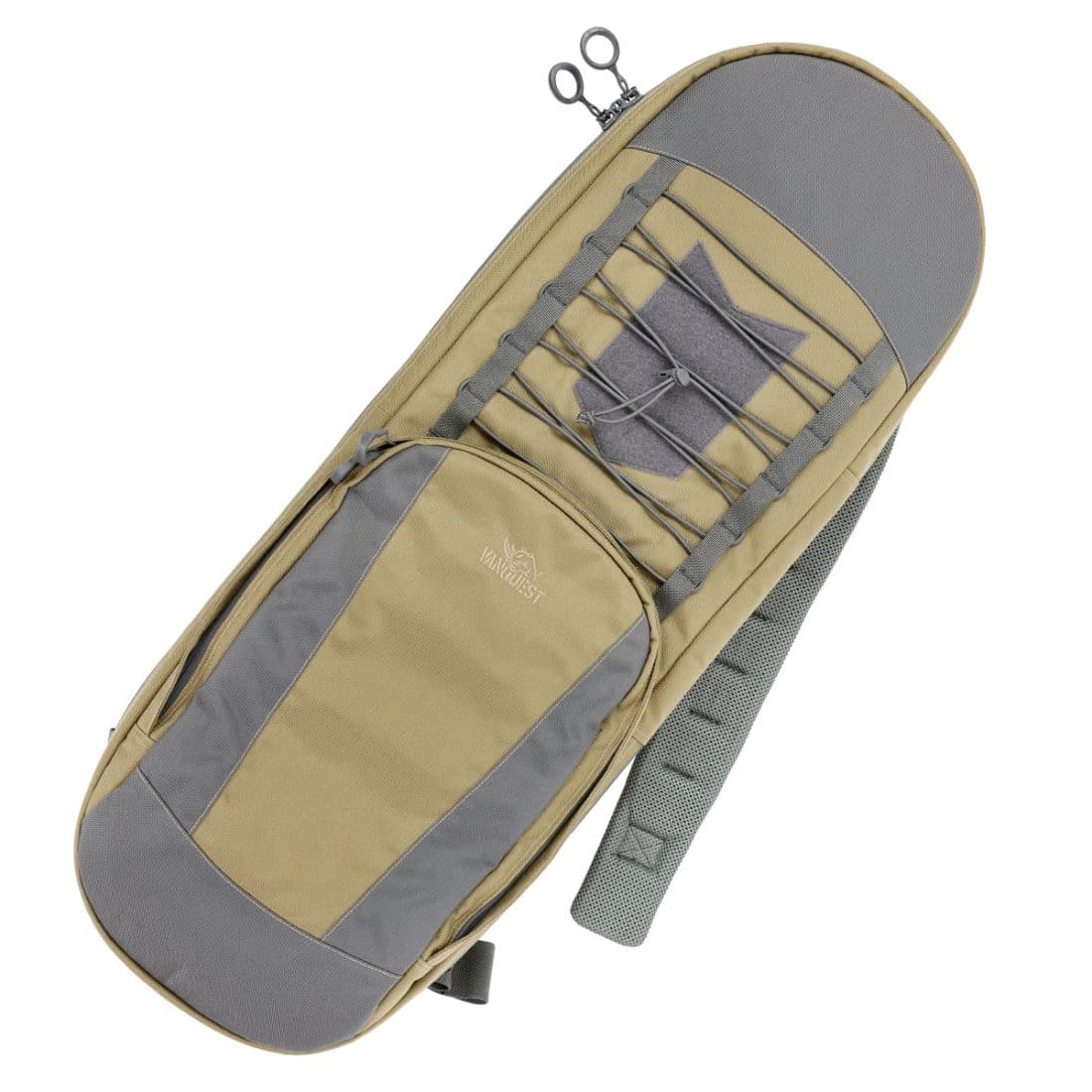 The Rackit-36 Rifle and gear bag offers the user a mildly more spacious and organized bag over the Gen 1.
New Features: (1) 0.5″ longer internal space. (2) More loop-faced MOLLE-Air attachment area in the front pocket. (3) More loop attachment area in the main compartment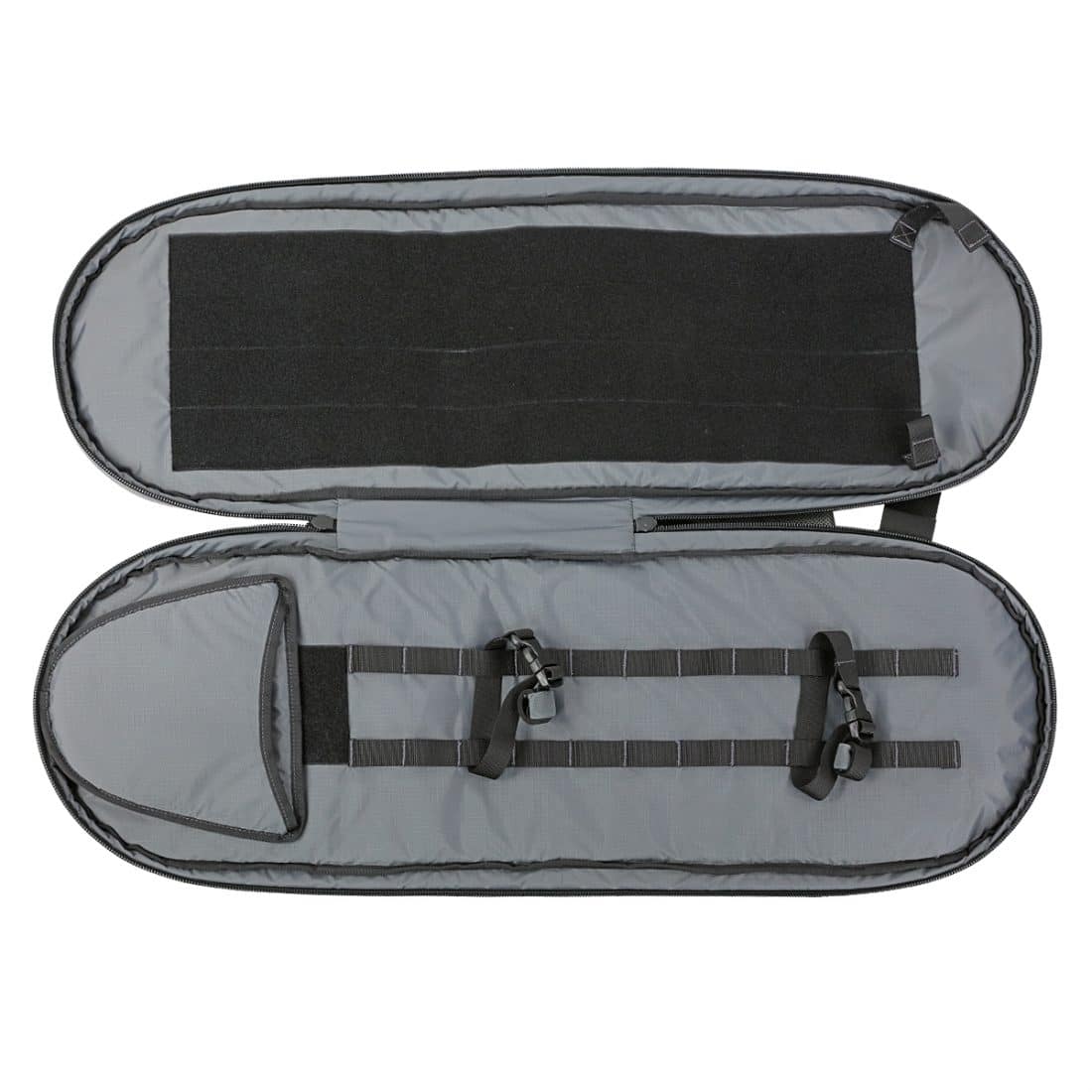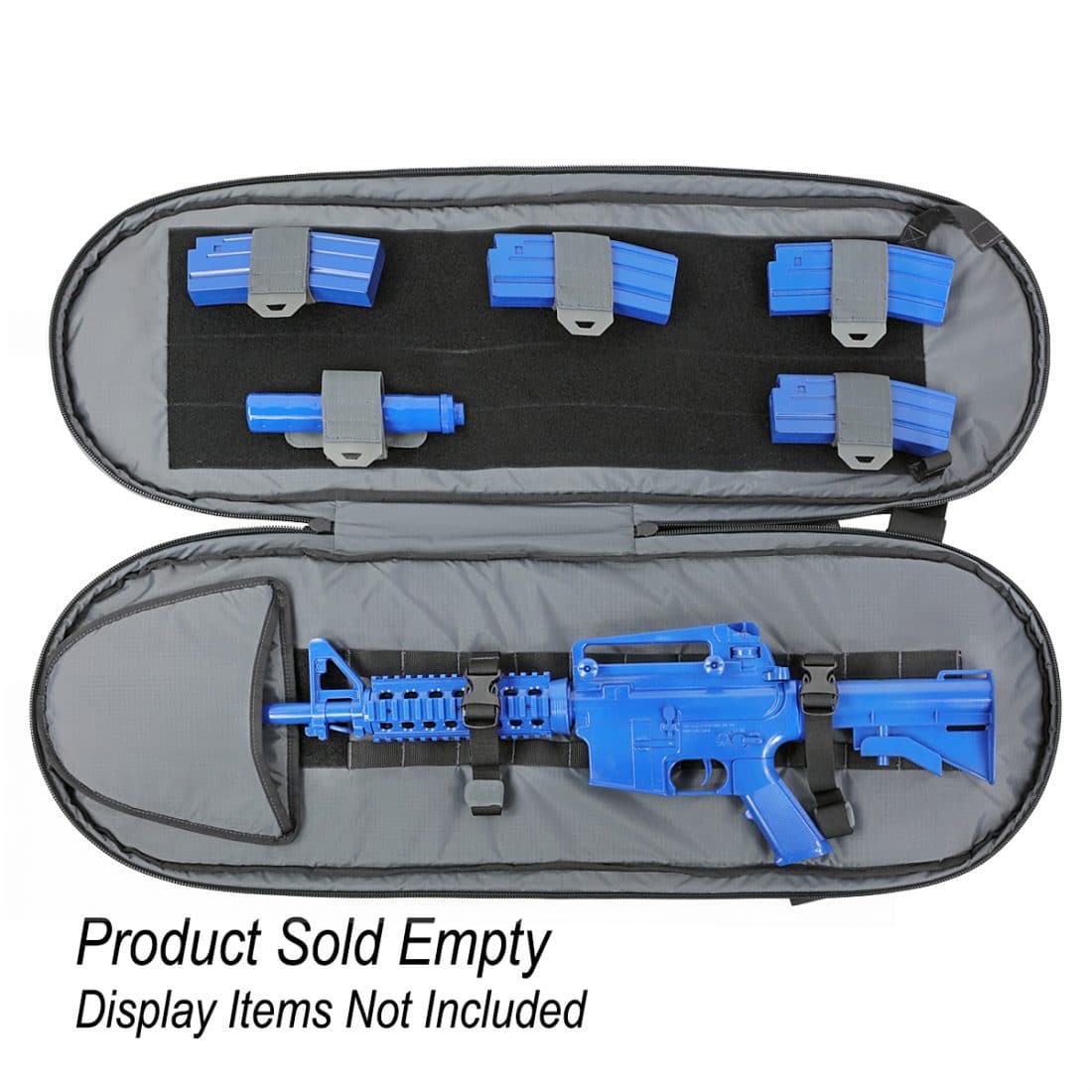 The Rackit-36 Gen2 will get all your kit where you need to go and lower the advertising signature of a traditional rifle case.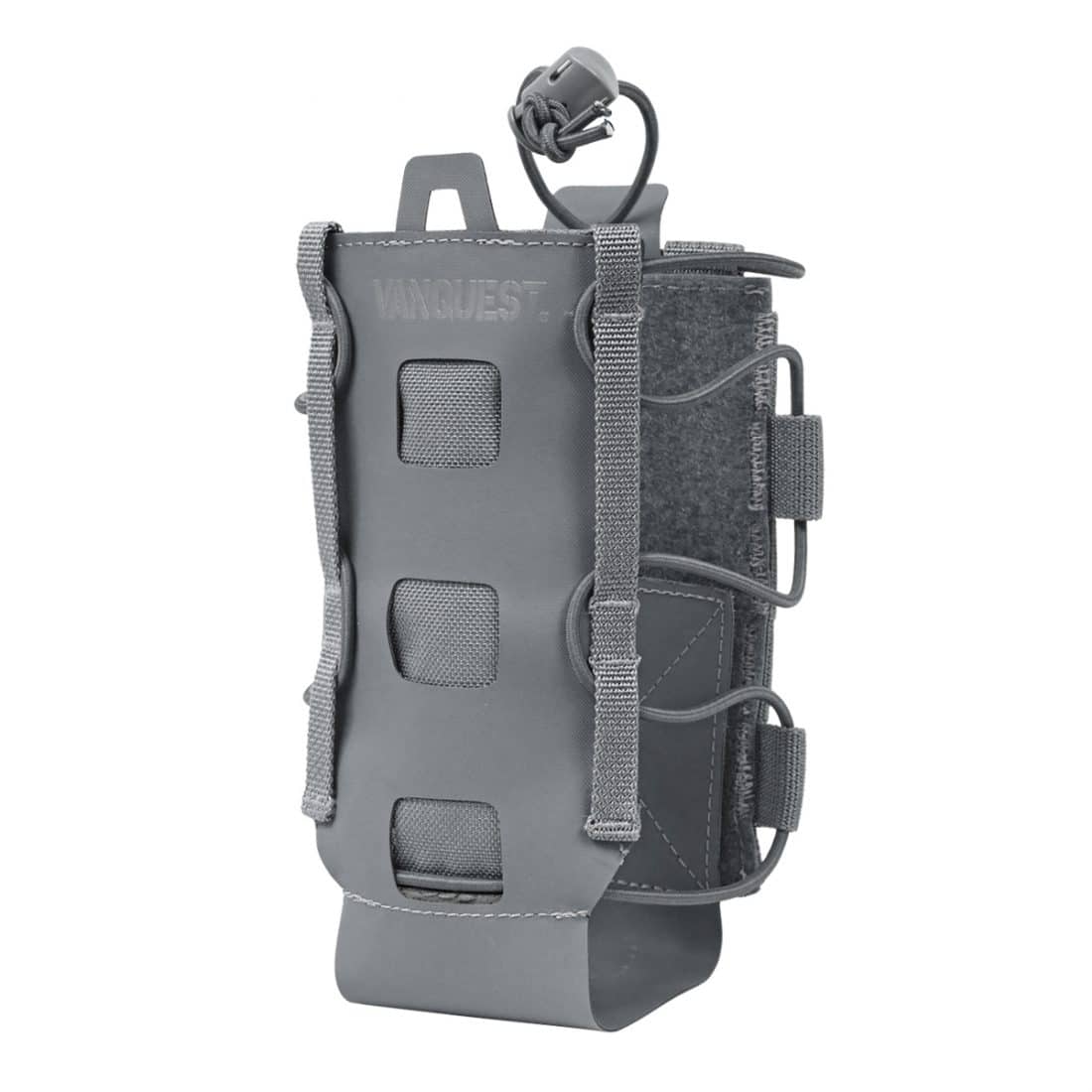 Anyone who has gone into the field for an afternoon hike or a multi-day excursion knows hydration is crucial. The new HYDRA has you covered so you neither under or over pack.
The HYDRA Water Bottle Holder is your lightweight "One-Size-Fits-All" solution for carrying any cylindrical item from a skinny 16.9 oz (500 ml) bottle, to a giant Klean Kanteen 64 oz (2000 ml) Growler.
Made of grippy Hypalon rubber and ultra-tough 1000-D CORDURA, the HYDRA is built to serve you for years. The HYDRA also comes with built-in MOLLE straps for quick attachment or belt carry.
Grab what you need from the entire Vanquest 2017 line up here. I know I need a new EDC pack.