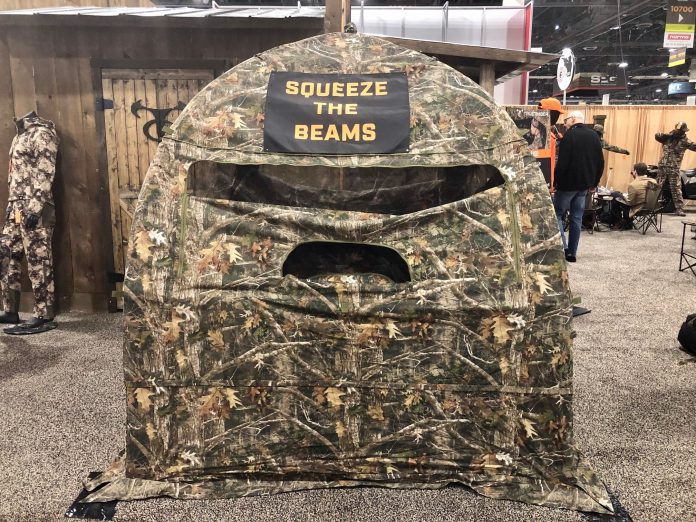 TrueTimber is offering an innovative new option in ground blinds at SHOT 2020. Rather than using a hub and fiberglass poles, this new line uses inflatable tubes for the support structure.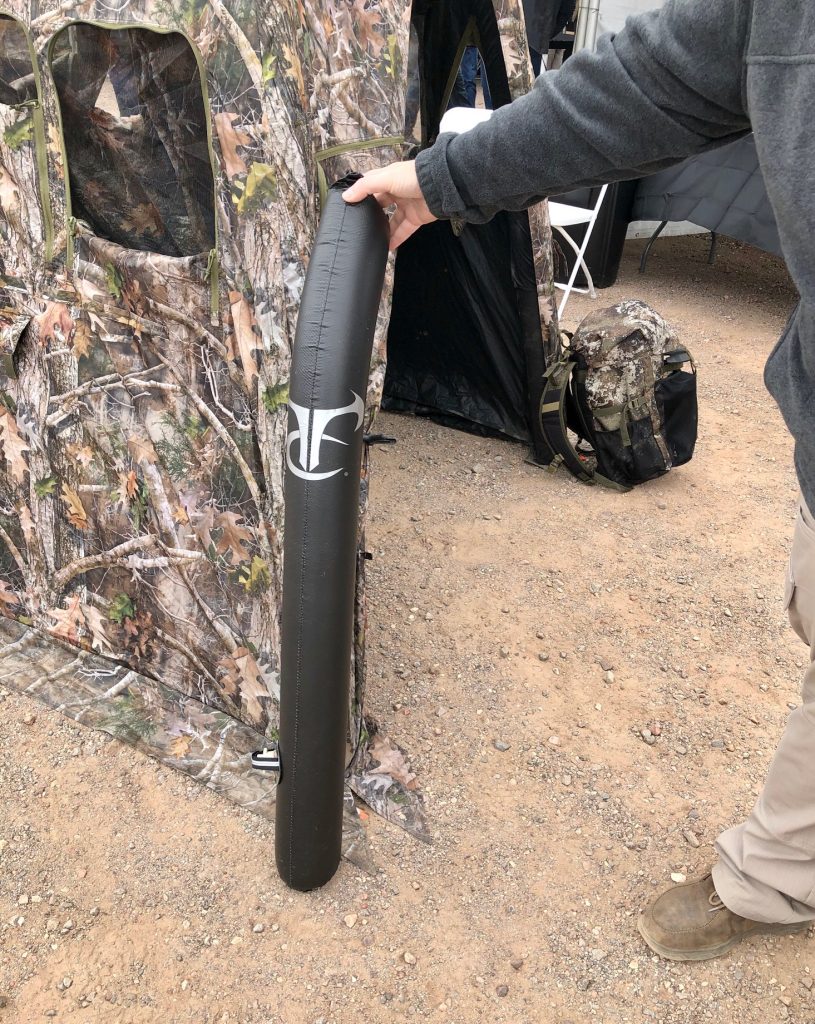 At first glance one would think that air-filled tubes would make the structure flimsy, but this design is anything but. This design actually makes the blind flexible and better able to bounce back from insults such as heavy snow, where lesser poles merely snap.
The poles, or "beams" consist of an inflatable (and patchable and replaceable) air bladder contained within a tough, zippered outer shell. The set comes with two patches. If you have an oops in the field the blind will be repairable on site. Not true of fiberglass poles.
The support structure of the larger version includes a "Rim" around the middle underneath the windows which creates a lower "rest" for a rifle. Being a short female this lower window and rest seemed to be just my speed (err, height?)
The blind folds up into its own daypack and includes a hand pump. This makes the blind extremely portable and easy to set-up, even for one person. TrueTimber claims the set-up process can be completed in two minutes. As a gal who usually hunts by herself, this is a huge draw for me.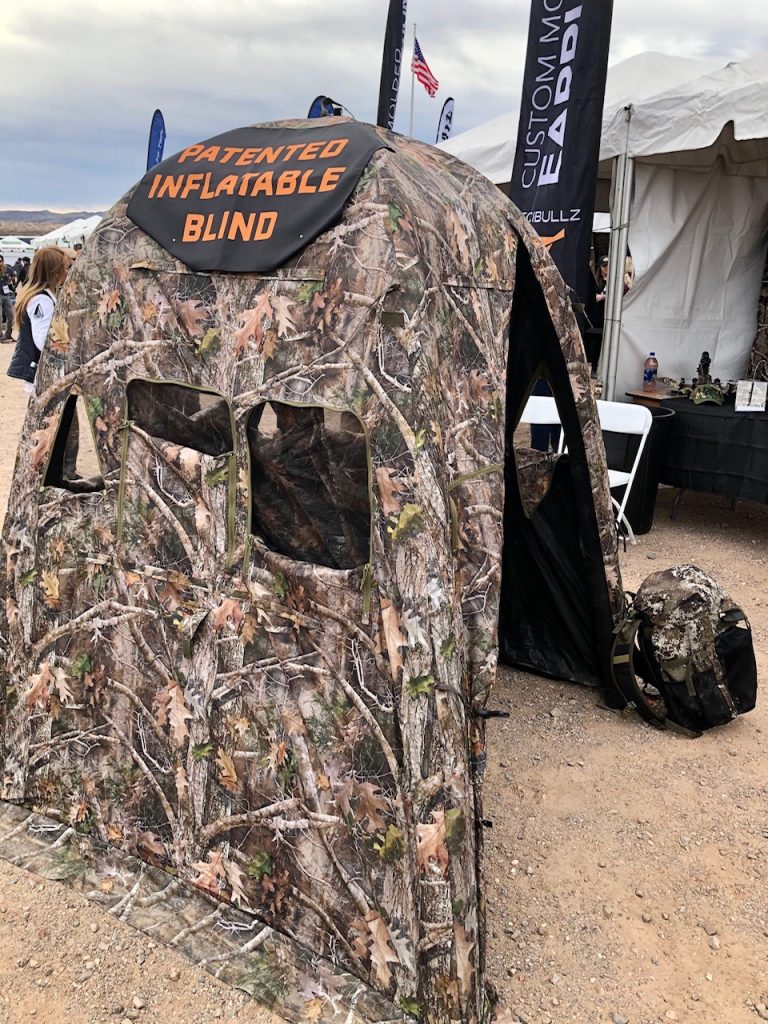 Press packs weren't available the day I was there, but I am informed that this blind will come in two sizes to start — a 1-2man (woman), and a 3-ish man. I am 5' 4" and was able to stand up even in the smaller version on Range Day. The larger version on the show floor was taller yet.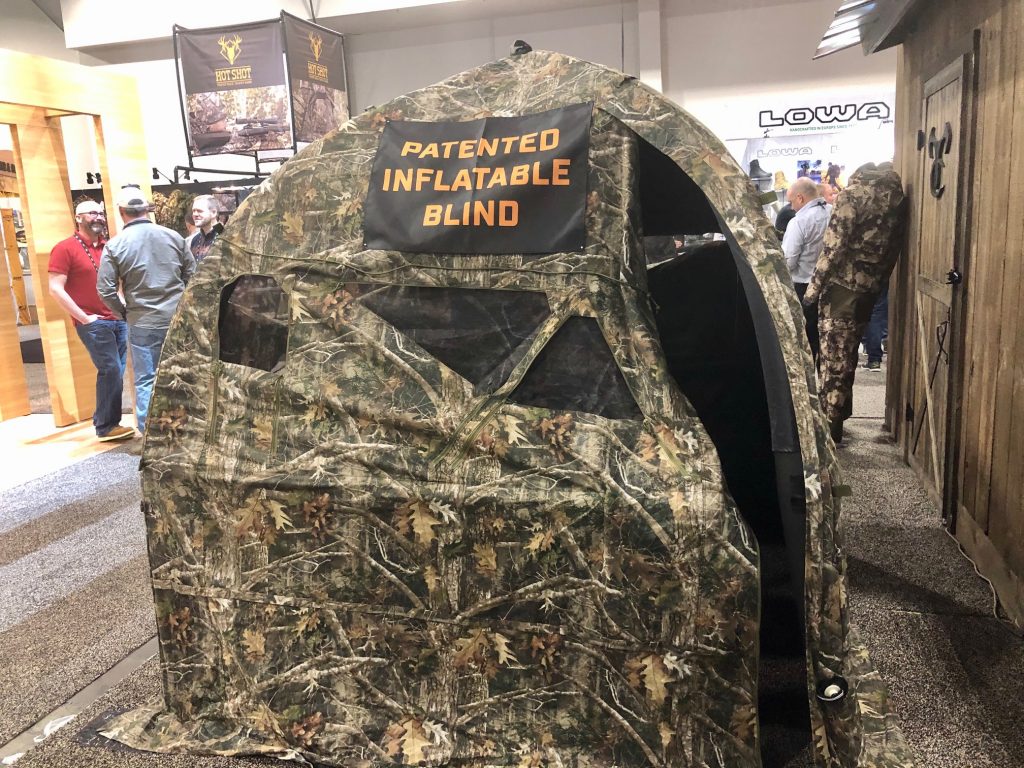 TrueTimber says there will be two types of fabric available at different price points and different levels of UV resistance. Price points are projected to be between $150 and $250 – depending on size and fabric, and release is expected in mid- 2020.