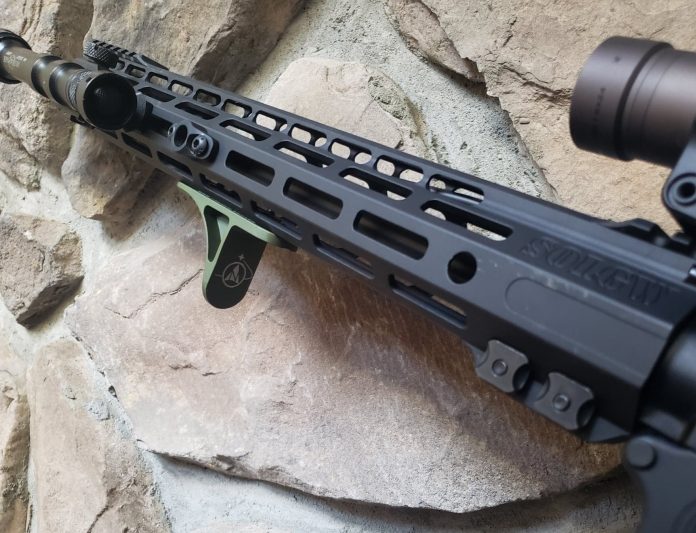 Since knowing True North Concepts, LLC the company has shown that it cares about advanced design and products that can be used to truly improve the users ability to do their job. In this case, weapons handling.
The Company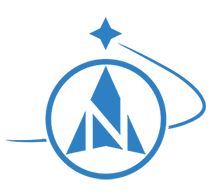 Sitting down with the owner and founder of True North Concepts it was instantly known that his mind came from a place of engineering and problem solving. That is exactly what his company aims to do. "True North Concepts, LLC designs and develops solutions to problems that haven't yet been solved. Across all industries and applications, True North exists to create the finest tools to prepare men and women for any challenge that comes their way."–truenorth-usa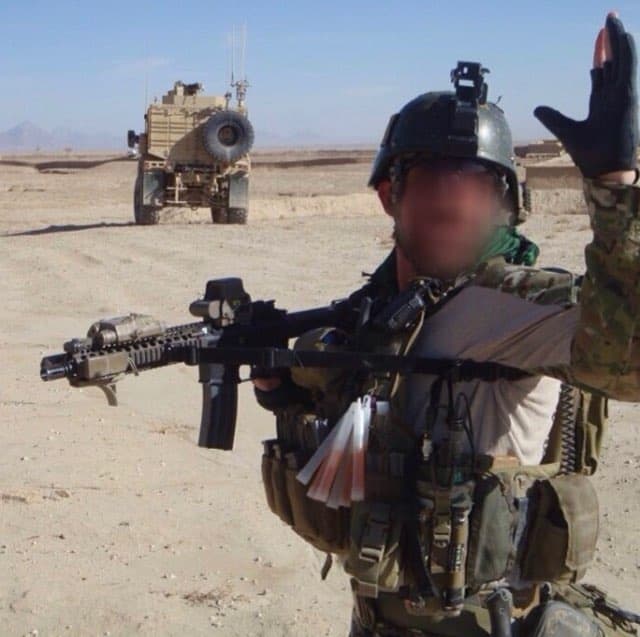 It was also plain to see where the true passion came from with his company, military folk who need truly thought out equipment. The True North Concepts GripStop was made for that need.
Understanding how we got here in the first place…
The Idea
Innovation, a term that is easily thrown around without proof of concept. Seven years ago the innovative GripStop began. It is the first and the only true GripStop.
It began with the same mindset that the owner has, how do we fix a problem, how do we truly make something that "pushes the envelope of design", True North goes on to say. Weapons handling was that avenue of approach.
The C Clamp, gripping of the magwell, etc. These techniques go all the way back to the Vietnam War Era.
During these early conflicts we see infantrymen making their own accessories. Some using extra pistol grips and some making them straight from wood. 40 years from then and still no significantly innovating products despite a clear need.. until Mr. Reed Knight and the truly innovative Knights Armament Company's design of the Rail Interface System (RIS). This development enabled operators to put the tape away and finally mount their lights and other accessories on a true mounting system, the picatinny rail. This developed standard pushed forward more accessories, including the Knights Armament Vertical Foregrip.
A lesser known fact, "Mr. Reed Knight believed in this product so strongly, that it was added to the supplied rail cover kit-roll for free, because of the lack of enthusiasm shown for it by the government, when looking at a contract for their rail forearm." -True North Concepts
With the KAC Vertical Foregrip reinvigorating weapons handling accessories, we now see shooters start to modify their grips such as cutting them down into shorter stops.
#embrace the radius
With each of these modifications, True North Concepts saw one thing that stayed true, shooters wanting to "fill the dead space of a right angle" with their hand.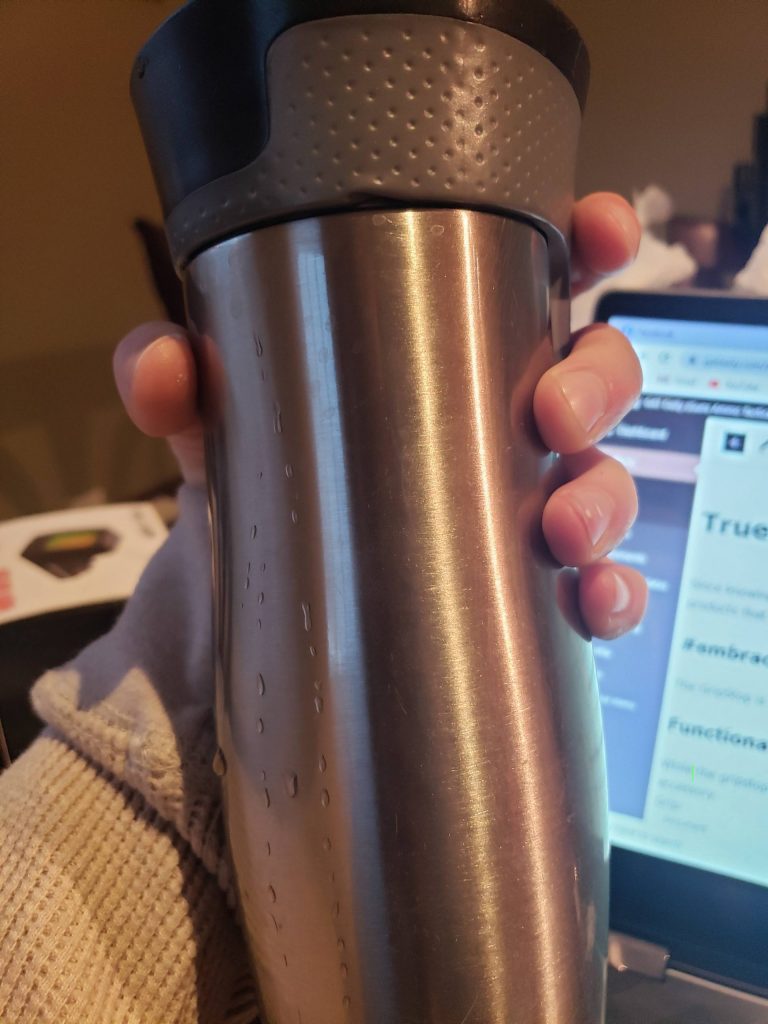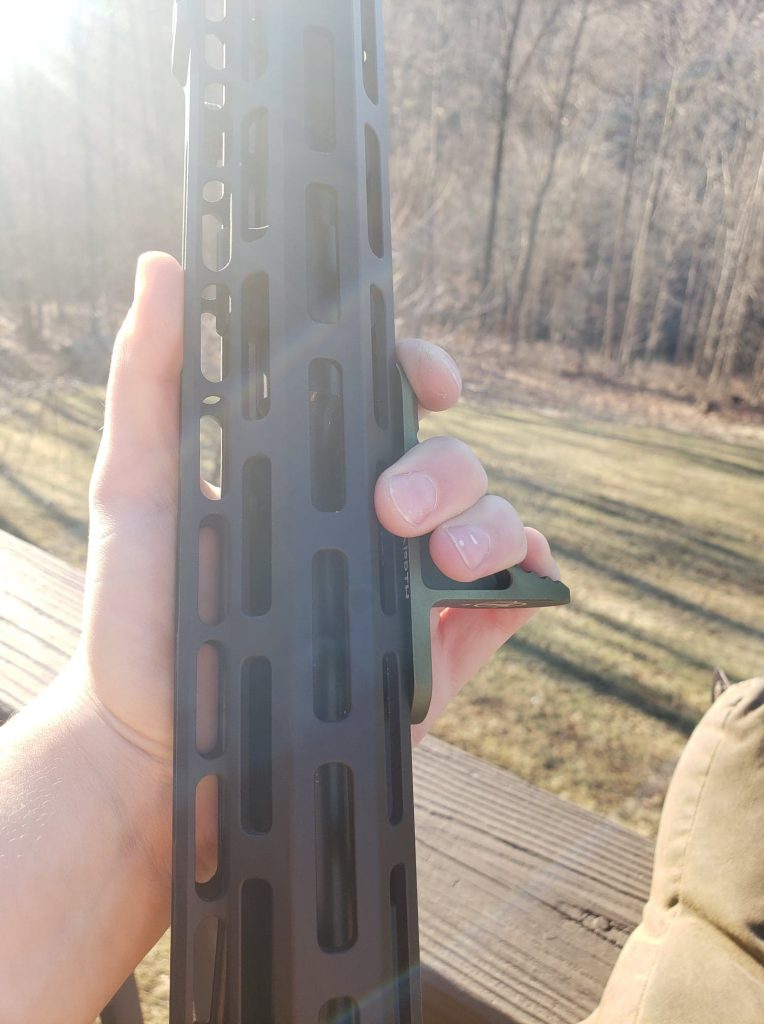 Research and Development
The best designs that we see are made from the ground up. The GripStop literally started out as putty. Placing a bracket with epoxy putty onto a rail and molding a hand around it as it would naturally grip a gun. Genius right? Don't design the body around the equipment, design the equipment for the body.
In relation: Setting out a tripod for sitting position? Sit down first then adjust the tripod to your natural position. Don't adjust your natural position to the tripod.
True North then took those molds and sent them out to multiple facets of Military folk to use and give feedback on. This doesn't mean that the company sent them out to writers or influencers or people with a name.. He literally sent them out to gunfighters who were using their equipment to protect their lives each day. That takes a large sense of responsibility when designing a piece of equipment.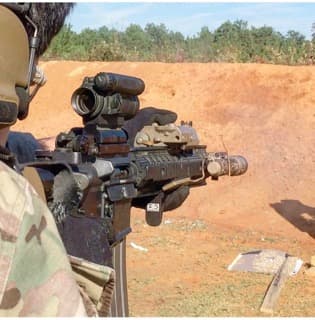 The GripStop that we have now was overseas in gunfights before it was agreed upon to be the last and final design.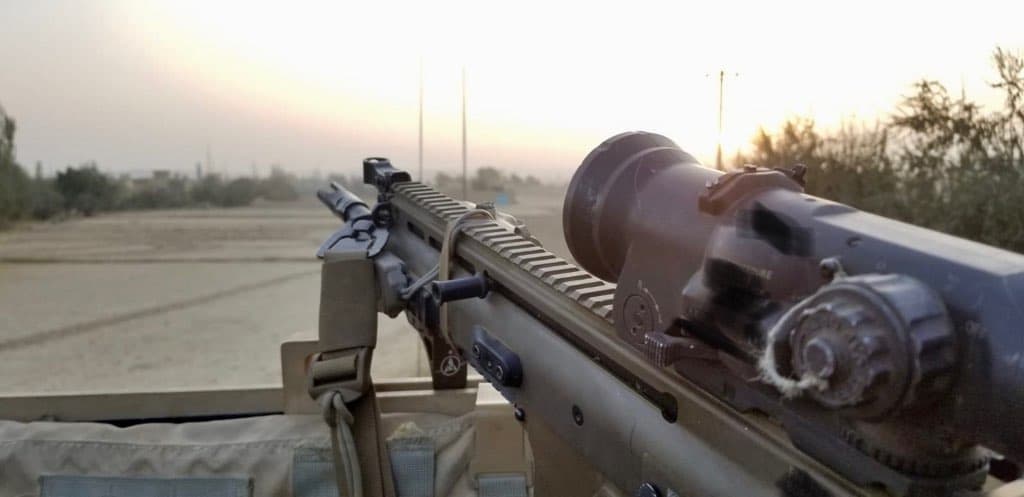 Functional vs Cosmetic Accessories
The GripStop is a truly functional accessory. When talking to True North he often brought up how versatile the product is. Users have the ability to run the radius forward, run it backwards, use it was a barricade stop on round railings. It is designed for the user, any user.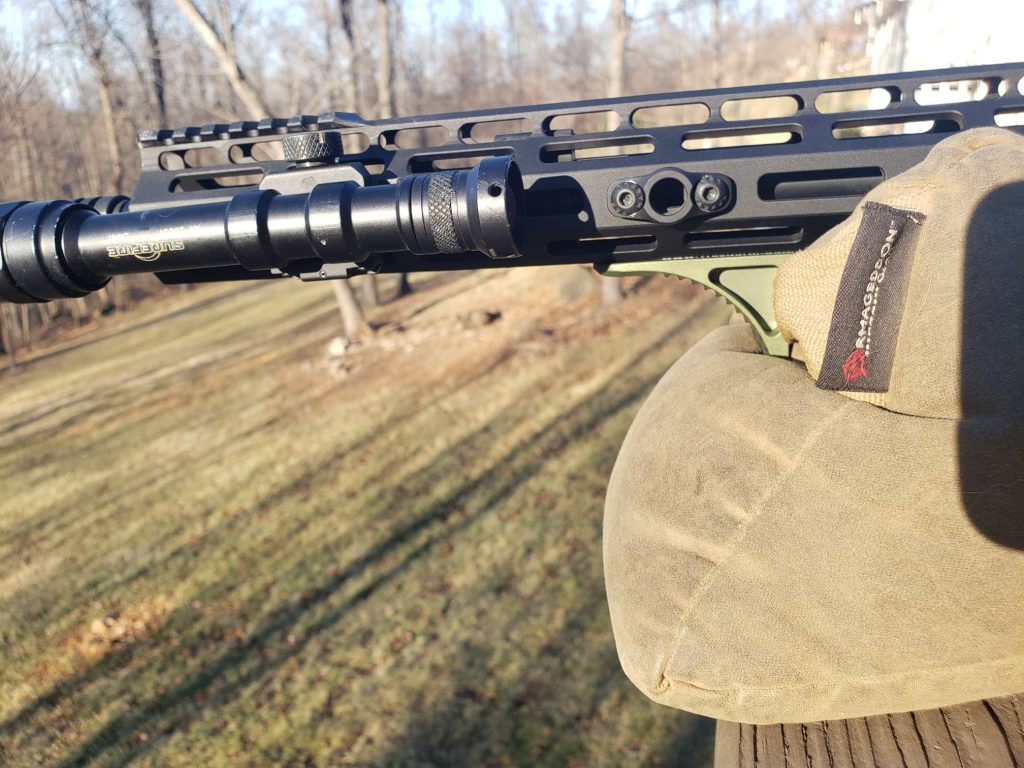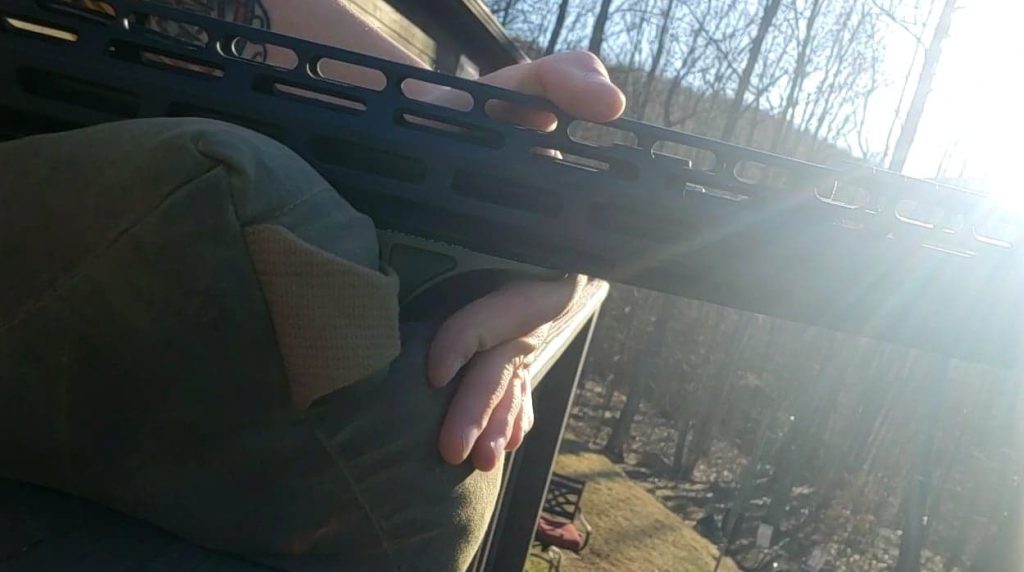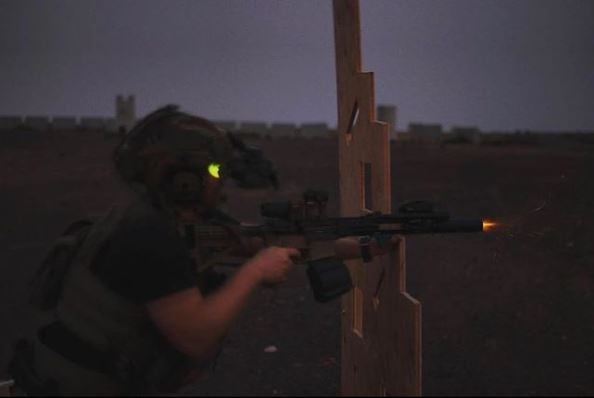 The texture, like everything else, had tremendous thought placed into it as well. It features a type of versatile bite that won't wreck your hands or police cruisers doors as your using them for support.
Mounting
The GripStop directly mounts to your M-Lok or Picatinny Rail using two allen head screws. Previous grips within the firearms world had to be attached with another picatinny section. This means that you would have another piece of hardware plus your grip both being forced back on. Parts can come loose.

When mounting to a rail that you don't want to uninstall, install the M-Lok plate onto the screw before so it will grip the space inside the rail. Push through the rail. Once the plates are through the rail turn, the screw just enough (90 degrees, 1/4 turn usually) to get the plate to grab onto the rail where you'd like, it then pull up (away from the rail). This will allow the plate to put pressure onto the railing and give you the ability to tighten down the screw.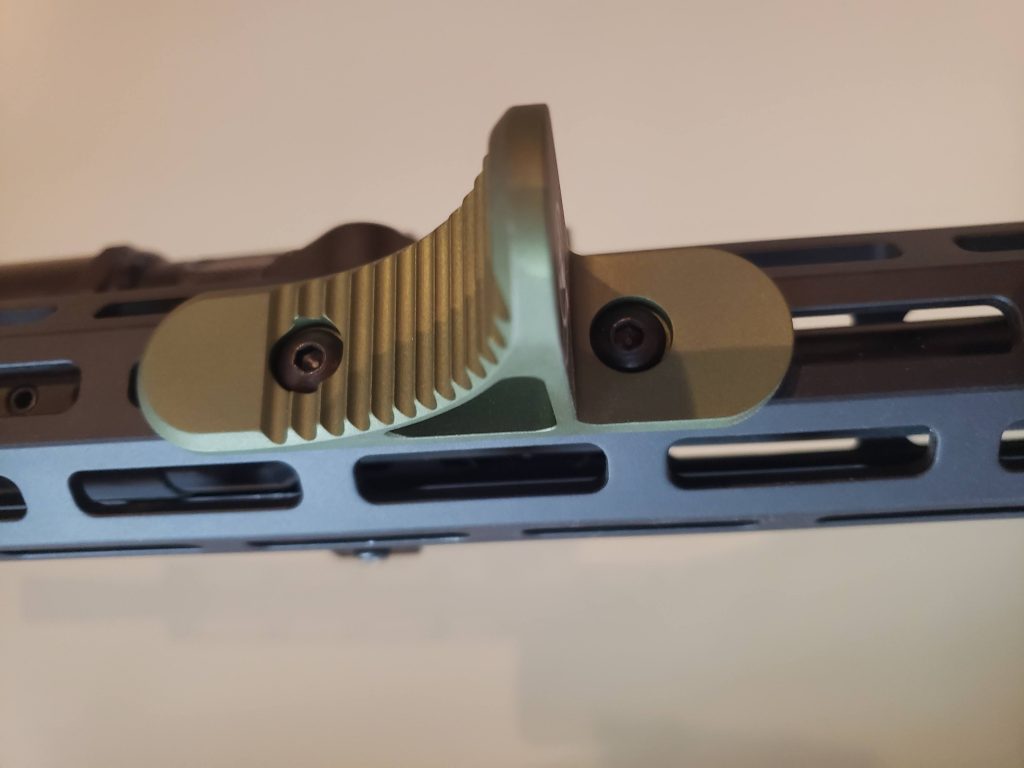 Specs and Options
The GripStop comes in two size options and three color options.
Everything is made with strong 6061 Aluminum Construction and uses Milspec Type III anodizing. These products are made right next to other anodized military products.
Which also means…IT'S MADE IN THE USA.
They are light in weight. Both K and Standard models weighing 2 oz with hardware and the Picatinny version weighing 1.7 oz.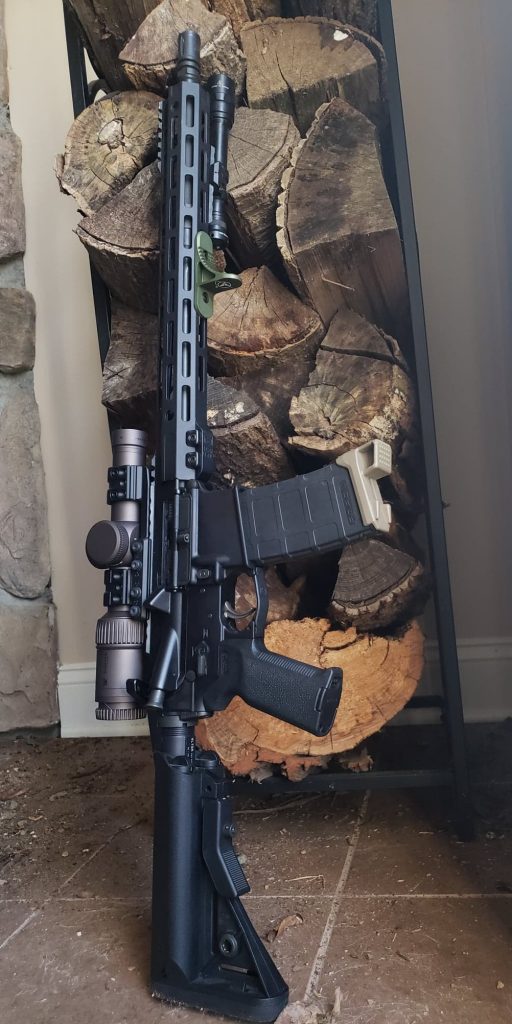 Other Products
True North Concepts also makes a Modular Holster Adapter that changes the game on mounting the different kinds of holsters and hardware that are being run.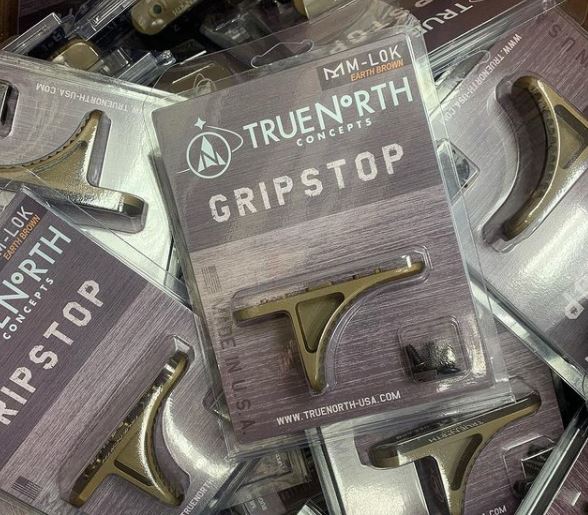 They say that those who don't learn from history are doomed to repeat it. True North Concepts used every failure point and every move towards success as a true teaching moment. They learned and designed a product that we can fit to our body and technique. A truly innovative product.