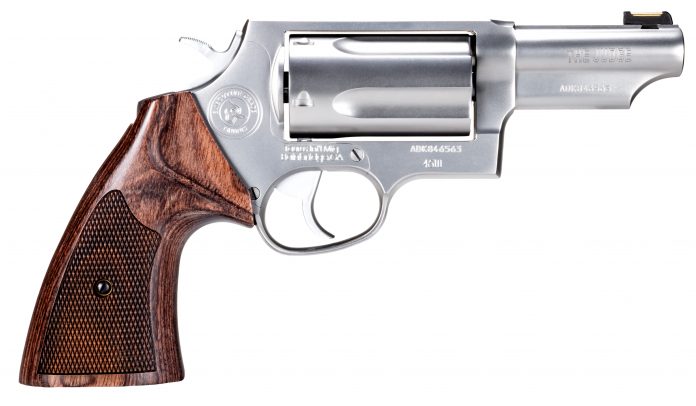 Taurus didn't end it on the T.O.R.O wheel guns, out come the big bore revolvers now.
First up is the Taurus Judge, Executive Grade… Yes, you read that correctly and the picture is what you think it is.
January 2023, Bainbridge GA – In 2022 Taurus raised the revolver game with their first launch in the Executive Grade line. Taking their best-selling 38 Special 856 revolver, Taurus added custom touches that include a presentation grade grips, a hand fitted action, and practical enhancements for everyday carry.
Now the legendary Judge is next to receive the Executive Grade upgrades. The new Taurus Judge Executive Grade features the same hand fitted action as the previous 856 but is capable of firing the potent .410 bore shotgun shell as well as the beloved .45 Colt round. Accuracy with .45 Colt rounds is enhanced, as well. During testing, the new Judge Executive Grade successfully engaged targets out to 100 yards. This means that the Judge is now the perfect close in defense gun…that can also reach out and touch dangerous game at long range.
The Executive Grade treatment on the Judge also includes a first of its kind brass bar front sight. This sight provides unrivalled contrast while maintaining the ability for rapid target engagement.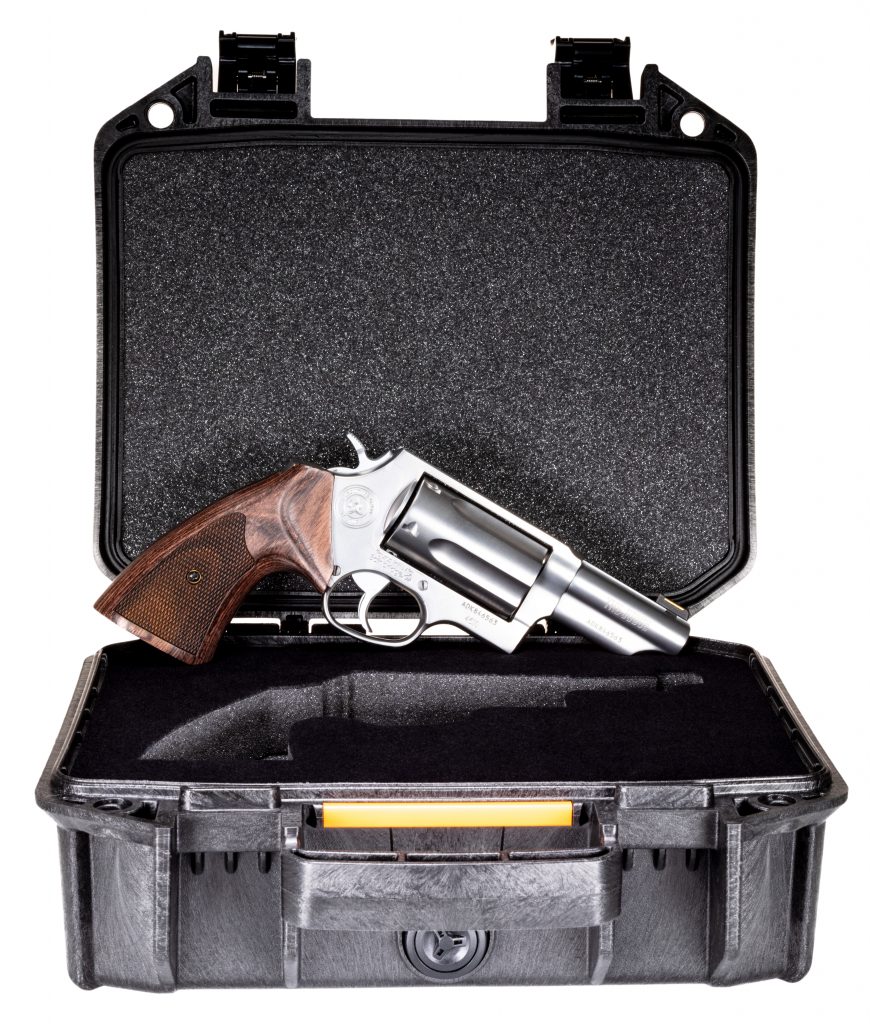 If you're in need of a backcountry EDC that can literally do it all, the Executive Grade Judge is here.
Next, Bigger Yet with the 10″ 460 and the 500 Raging Hunters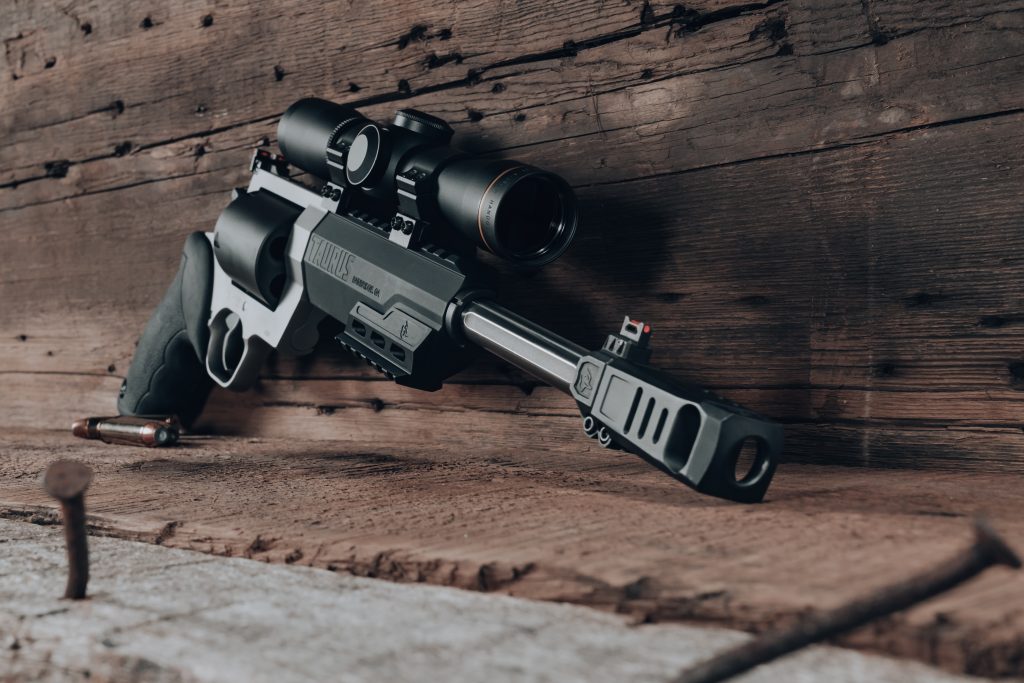 As if being the most popular, and award winning hunting revolver wasn't enough, the Taurus Raging Hunter line is expanding. First, we're adding the new Raging Hunter 500 Magnum, officially chambering the toughest double action hunting revolver in the world in the world's most powerful production handgun cartridge. But, as they said, wait there's more! Because we're also adding a 10.5 inch barrel model to the 460 Magnum Raging Hunter lineup, which features a proprietary compensator that effectively tames the 460 Magnum recoil.
First up, there's the all new 10.5 inch barrel Raging Hunter in 460 Magnum. The prominent features on this gun start with the custom compensator. This first of a kind muzzle brake tames the felt recoil of 460 Magnum for the shooter, which legitimately allows rapid follow up shots. Up next there are the top and bottom picatinny rails. The top rail is perfect for optics, whether they're magnified handgun scopes or wide field-of-view red dot sights. The bottom rail allows shooters to easily attach bipods, shooting sticks, or even a weapon mounted light if you wanted to.
Then of course there's the new 500 Magnum Raging Hunter. Dirty Harry may be a little dated as a reference, but if he was packing a revolver in 2023, it would be a Taurus Raging Hunter 500 Magnum, because it's the most powerful handgun in the world. Like all Raging Hunters, it features the Taurus double lock system, which ensures reliability when dealing with super high pressure magnum rounds. Additionally, it's available in a range of barrel lengths, which means its perfectly suited to duties as a dangerous game backup gun, or a primary hunting gun.
The Raging Hunter 500 Magnum and 10.5 inch 460 Magnum launches coincide with the launch of Taurus HUNT. This brand within Taurus coincides with our longstanding presence in the world of handgun hunting, and showcases our commitment to hunters, sportsmen, and outdoorsmen going forward.
About Taurus:
Taurus Holdings, Inc. ("Taurus") and its subsidiaries continues to evolve and produce revolutionary new products. In addition, new standards for quality and efficiency help deliver reliable and affordable guns to the market. Taurus is based in Bainbridge, Georgia. Taurus is owned by Taurus Armas, S.A. which is a publicly traded company based in Brazil. Taurus Armas S.A. manufactures a wide variety of consumer and industrial products that are distributed worldwide.
For additional information, visit www.taurususa.com