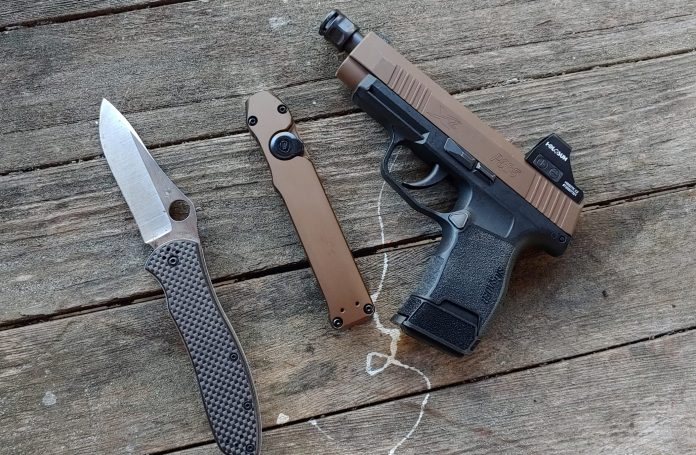 Streamlight is adding a few new options to their already expansive catalog this year. One that caught quite a bit of attention is the Streamlight Wedge. A few years back, Surefire started a little trend with the Stilletto. The idea was to take the EDC light, keep it small, but flatten it out. Make it a little less circular in nature. The Wedge follows that same idea but does it in a very different way.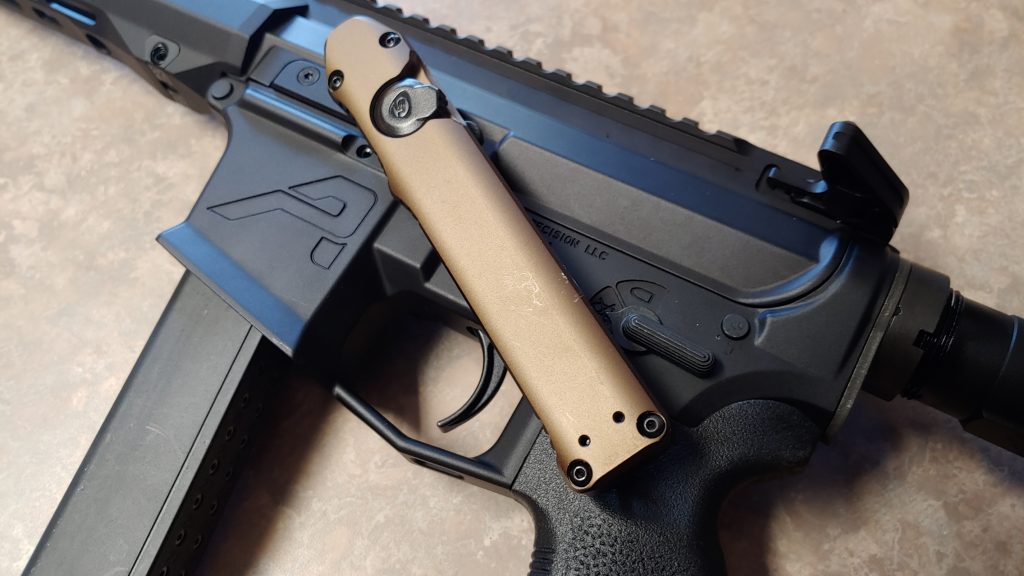 It's easy to draw comparisons to the Stilletto, but other than being more flat than round, the Stilletto and Wedge don't have much in common. Well, they both have cool names, I guess. The Wedge achieves a moderately powered light while being relatively thin. Thinner than most pocket knives, the Wedge is designed to be convenient to carry and easy to use. 
At 3.3 ounces, it's rather light. It is 5.46 inches long and 1 inch wide. It's small and easy to carry and outfitted with a reversible pocket clip. 
The Power of the Wedge
The Wedge packs an internal, rechargeable battery that uses a simple USB C charger to fill it up. iPhone users will need a special cord, but Android Supremacists will continue to be the better people with their standard USB C cables. Wisely, Streamlight waterproofed that charging port. The port appears to be rather robust and inserted with a hard plastic encroachment.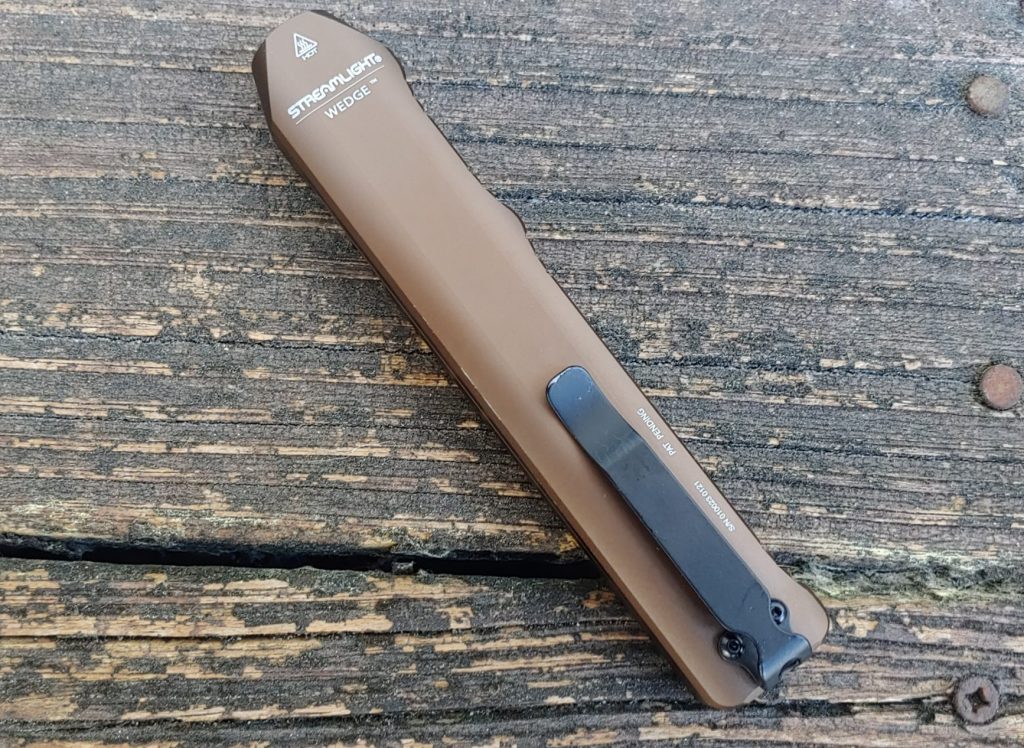 Streamlight designed the Wedge with two modes. The first is a 300 lumen main light backed by 1,200-candela. Our second is the THRO mode. THRO is a clever acronym that stands for Temporarily Heightened Regulated Output. The THRO mode provides 1,000 lumens with a 3000-candela backing. THRO is activated by pressing the toggle a position past on.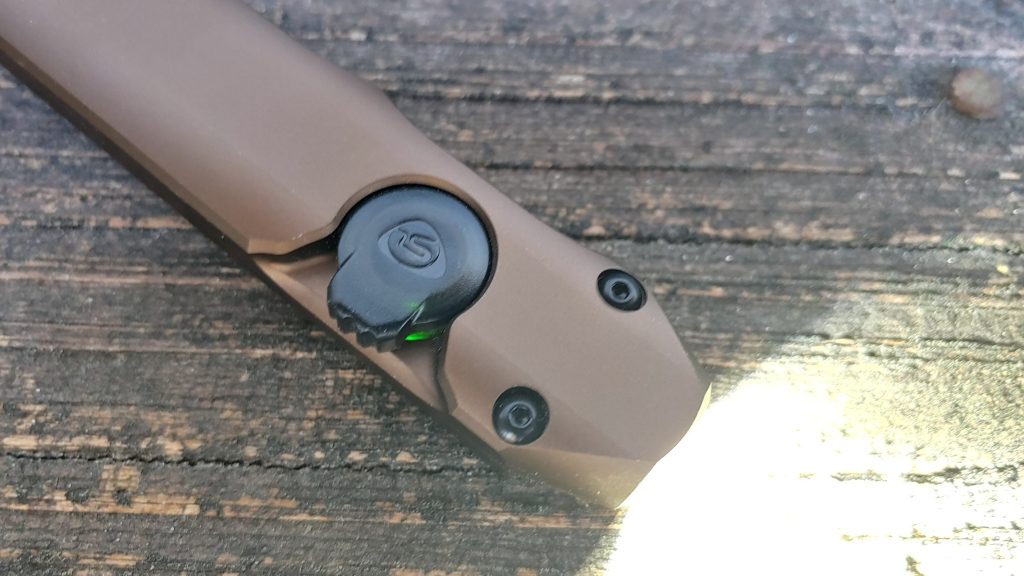 For Marine speak, it's like switching from semi to burst; the difference is that when the toggle is released, the Wedge goes back to the standard 300-lumen mode. It's not a constant mode and will function for 35-second bursts. 
A green light beneath the toggle indicates a full or near full battery, and a red LED indicates a low battery. 
Packing the Wedge 
What I noticed first about the Wedge was how rarely I noticed I was carrying it. I'm not too fond of things rubbing my pocket or getting in the way when I'm trying to get things out of my pockets. Listen, they wouldn't make the M&M Mini tube so easy to pocket if I wasn't supposed to carry it there! Seriously, I often put my keys in my right pants pocket, where I also carry my knife and light.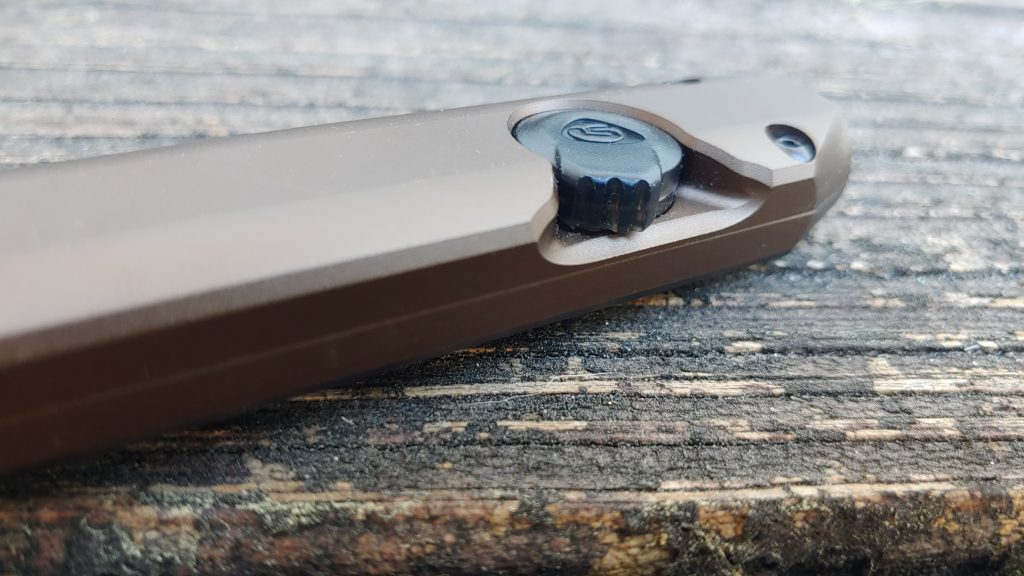 When I carried a round light, I often found it got in my way. I'd have to remove it to retrieve my keys and other assorted junk. The Wedge only gets in my way a little bit, and that's as good as it gets when you are loading your pockets down with lights and knives. 
Also, the switch is fitted somewhat flush to the body of the light. This protects it from the random light ND and will keep it from draining your battery by accidentally being on. This makes the toggle design worthwhile versus a rear clicky tail cap. 
Blasting Light 
Tailored expectations are appropriate. The Wedge will not live up to your expectations if you look for a duty light for a tactical role. It's not priced as such and not advertised as such. It's a simple EDC light, and in those roles, it shines, no pun intended. 
300 lumens is more than enough for your everyday use and will allow you to navigate dark environments. You can search for items lost in the dark abyss of being under furniture. The Wedge is perfect for tackling tasks like changing a tire at night in the middle of nowhere.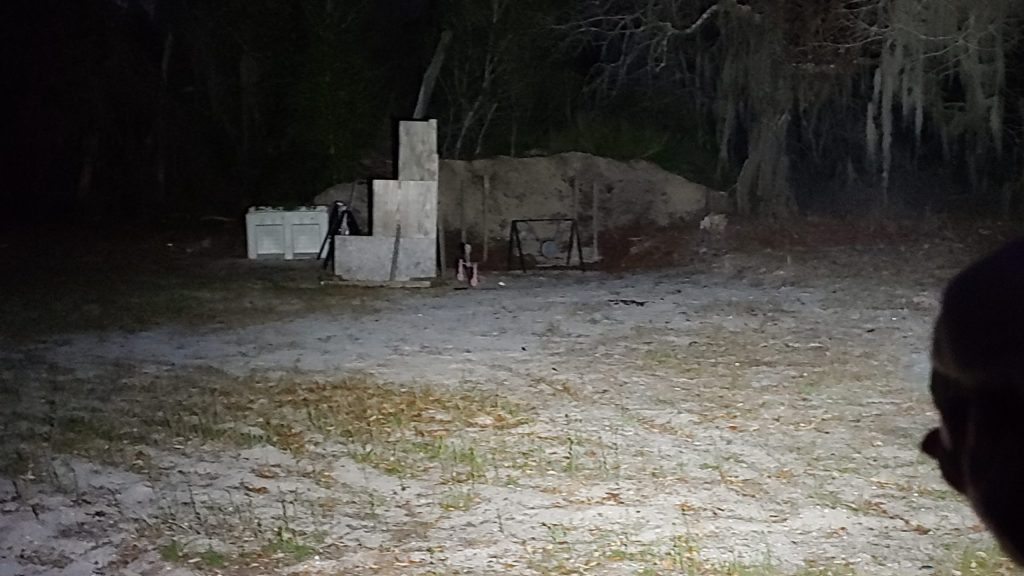 The THRO mode makes the Wedge a hair more versatile than most. You more than triple the lumens while more than doubling the candela. Suddenly your EDC light is performing tasks above its pay grade. You'll be able to see further and better identify things that go bump in the night. This little amped-up is powerful enough to double the light's effective range.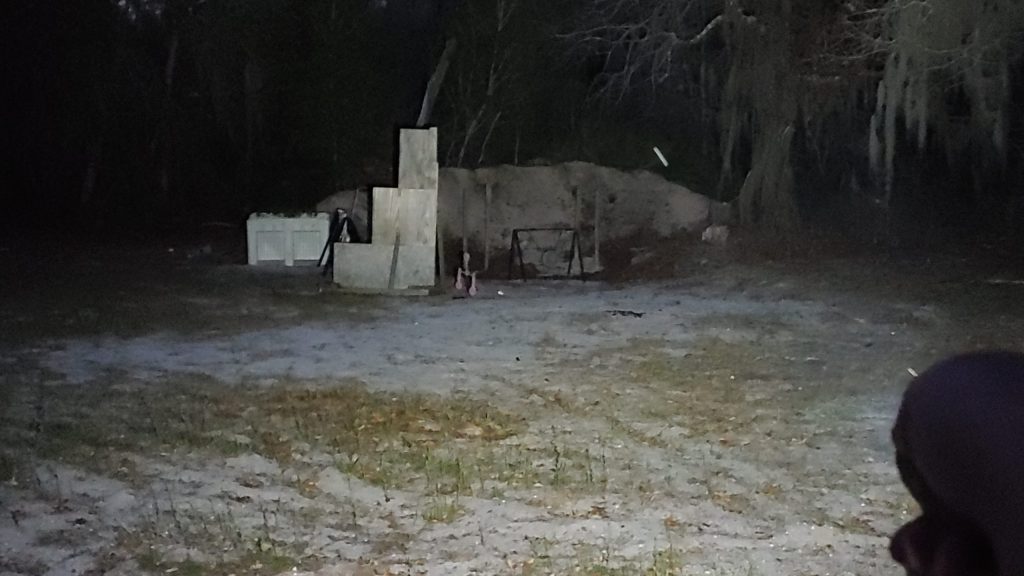 With the 300 lumen mode, I could identify my various steel targets at 25 yards without issue. Colors and shapes were seen with ease. I could do the same at 50 yards with the THRO mode activated. I couldn't play a Kim's Game with the targets, but I could see them. 
Form a Wedge 
Bouncing around my house and yard in the dark proved the light was capable for a multitude of environments. The THRO also proved itself handy in both foggy and rainy conditions. Both play havoc with the luminosity and range of a light, and both are common to encounter in my part of the world.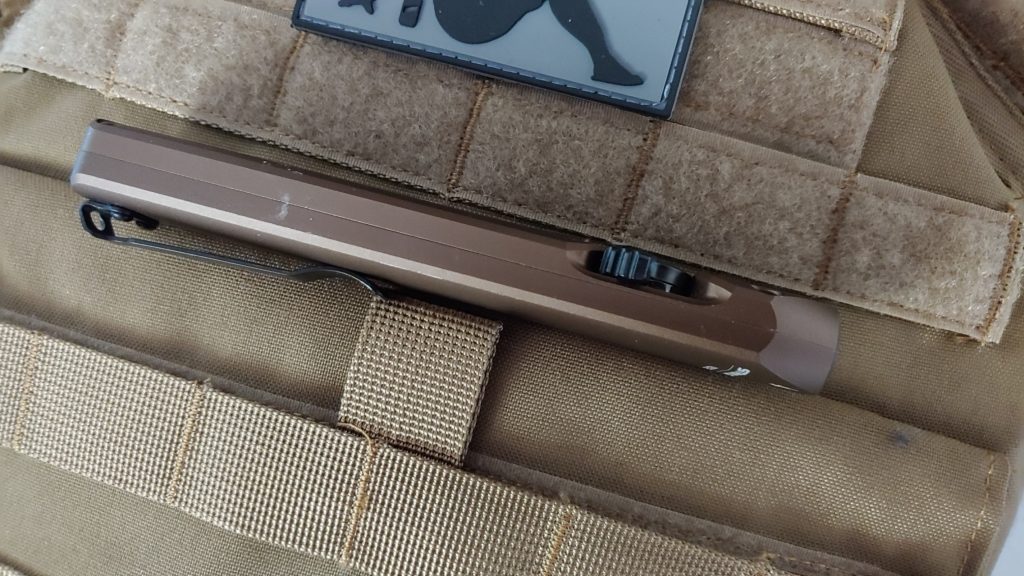 I live in the middle of nowhere with no streetlights present, so the Wedge could be tested as the only light source in these rainy and foggy environments. Morning rainfall is greeted with the demeanor of a wet cat normally. However, I was happy it offered a chance to test the light in subpar conditions. I popped the porch light off and fired the Wedge up. The next morning a layer of fog rolled in like a bad horror movie and gave me a second opportunity.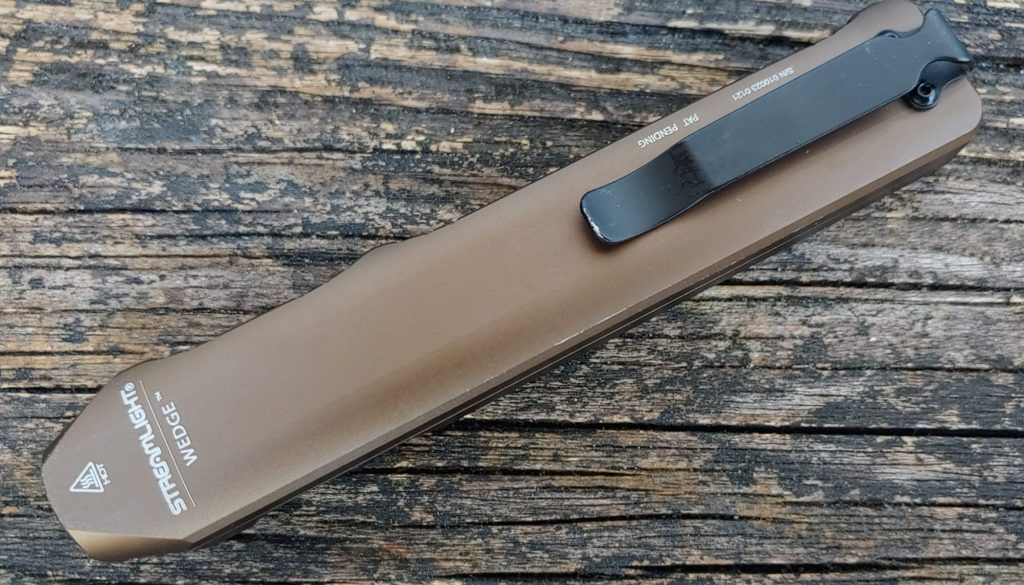 That extra power helped overcome those environmental factors quite well. While I know my backyard like the back of my hand, I only allowed myself to navigate to the things the light showed me. I could easily see most of my backyard and identify my car, barn, camper, etc., through the rain and fog.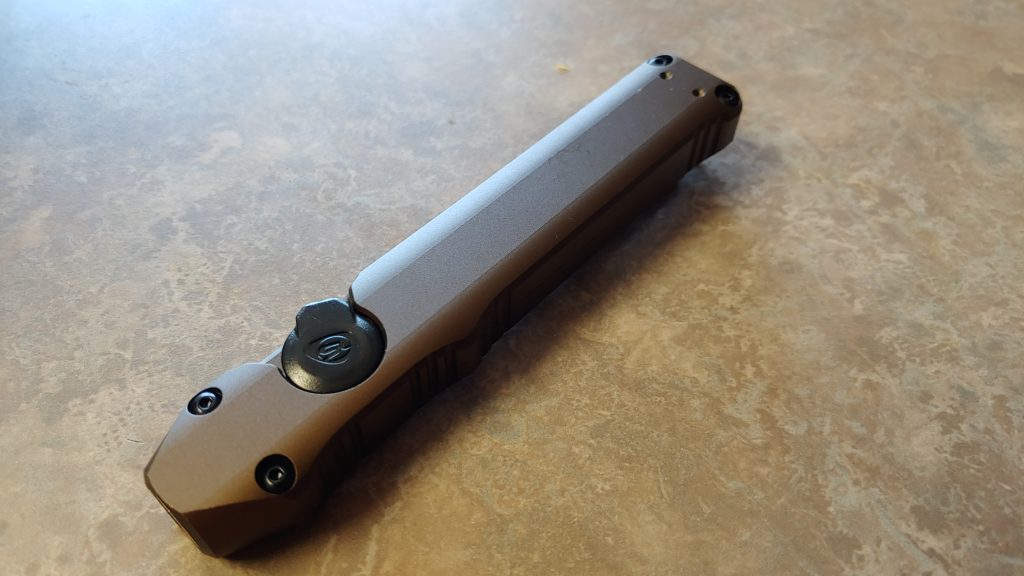 Light and Tight
If you're hankering for a new EDC light, then the Wedge might be the answer for you. It's light, handy, and most certainly an ergonomic option for those who do not need a duty-style light. It's pocketable to an excellent degree and delivers a nice, bright beam that will conquer most EDC tasks. The THRO mode allows it to go a little beyond that role. It's worth a look if you prefer low profile and convenience mixed with exceptional power.