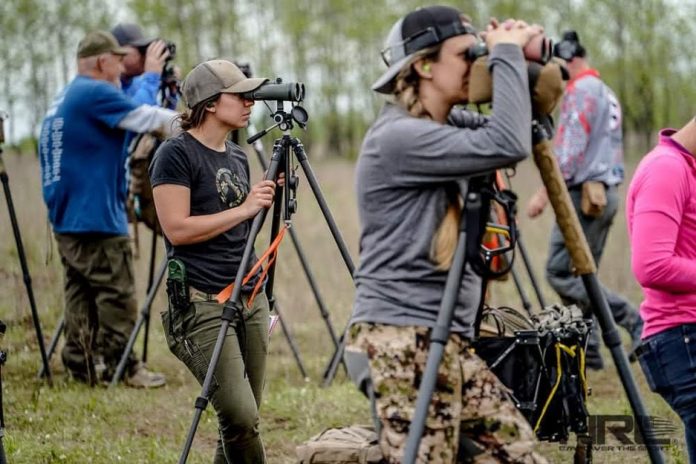 Lightweight and strong are seeming to be two favorite buzzwords within the shooters market. Regarding tripods, we want it to be easily packable yet still serve as a a strong shooting platform. Three new carbon fiber tripods that Vortex recently released are the Radian, Ridgeview, and Summit. The Ridgeview has been a go to for a meet in the middle price range and use for support optics, yet still built with the quality and strength to use as a shooting platform if needed.
Why the New Release of Tripods?
While Vortex has primarily been an optics company, it has also been expanding greatly with their product development team. There has been a demand from Vortex customers for a quality and focus driven tripod, and now the Optics Company has the people and time to do it right.
From a Vortex rep, "Carbon fiber and Arca compatibility were two large priorities for us and this is very visible throughout the line now. Competing with other brands currently available was not the direct intent. For the most part, we just needed to refresh our tripods, increase the quality, and still offer them at a great price relative to the quality level." and they did just that.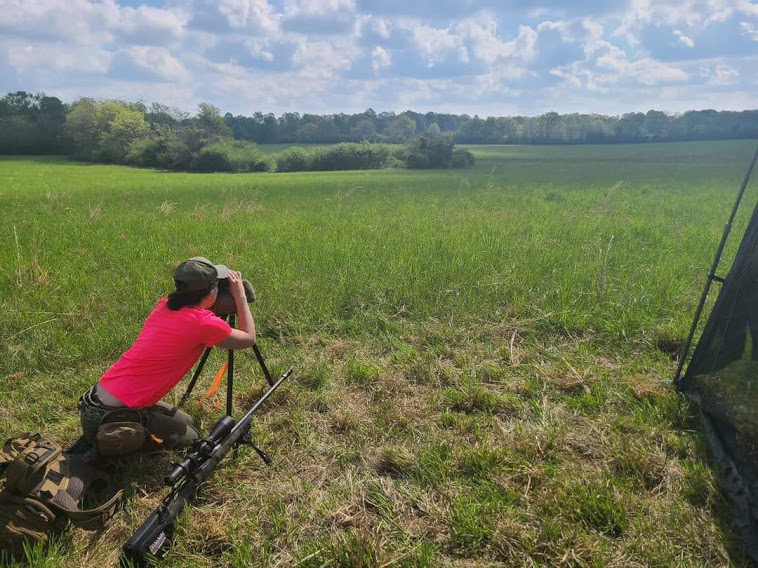 Capabilities of the Ridgeview Carbon Fiber Tripod
When using the Ridgeview Carbon Fiber Tripod there were a few things that stood out immediately
Pan Head– The two way pan head is very ergonomically friendly and easy to use. For panning, simply use the lever that is already pointing towards you at an easy to reach place and turn it to the left in an unscrewing motion. This will release the head with as much tension as you want. When the glass is back where you want to be, such as another target, simply tighten to the right and your head is now locked in place. This makes it easy to pan while not moving your face off the glass.

Adjustments on Legs– The legs feature a quarter turn adjuster which makes it simple and quick to loosen and tighten each leg. There are also leg locks on the top of each leg that allow you to angle the legs in three different positions.

Height– When a man that is 6'7″ uses this tripod and states, "Wow, I'm shocked that this tripod can reach to my height." that means nobody had met that need yet. For how lightweight and minimalist this tripod is it still has the height capabilities, with it being able to extend to 73.8″ making it the tallest tripod that Vortex provides.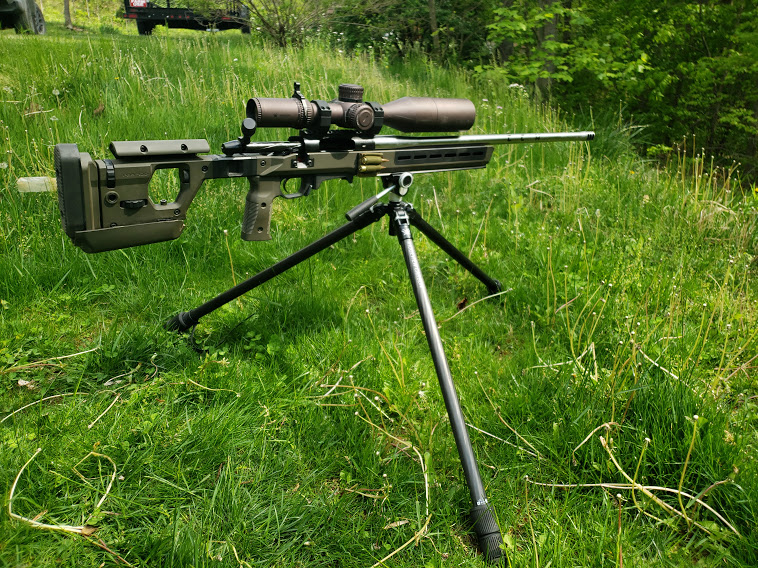 Strength in locking– While this tripod was meant for a support optic it can also 100% be used as a stable shooting platform. A two man team used the Ridgeview tripod to shoot off of throughout an entire Mammoth Sniper Challenge and had no worries of the legs coming loose and creeping down or it feeling flimsy.

Lightweight– Instantaneously the weight change was noticed. Weighing at only 3.0 pounds compared to other lightweight carbon fiber tripods that can weigh over 4 lbs this quickly became the standard. Being made with carbon fiber and not aluminum creates a lightweight platform but still has the strength to not be flimsy or bow.
Note: The legs also include a rubber strap attached to a leg that can clip all three legs together for even easier packing.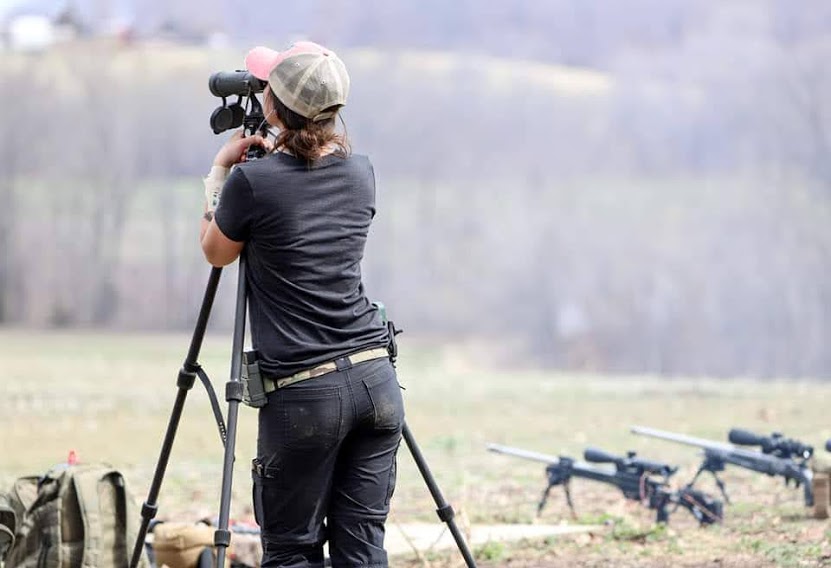 Specs
Head Style 2-Way Pan
Weight 3.0 pounds
Height 8.3-73.8 inches
Max Load 22 pounds
Min Height 8.3 inches
Max Height 73.8 inches
Folded Dimensions (HxW) 29.0 x 3.2 inches
Leg Material Carbon Fiber
Leg Sections 3
Leg Angles 3
Leg Locks 1/4 Turn
Head Mount Arca-Swiss
MSRP $649.99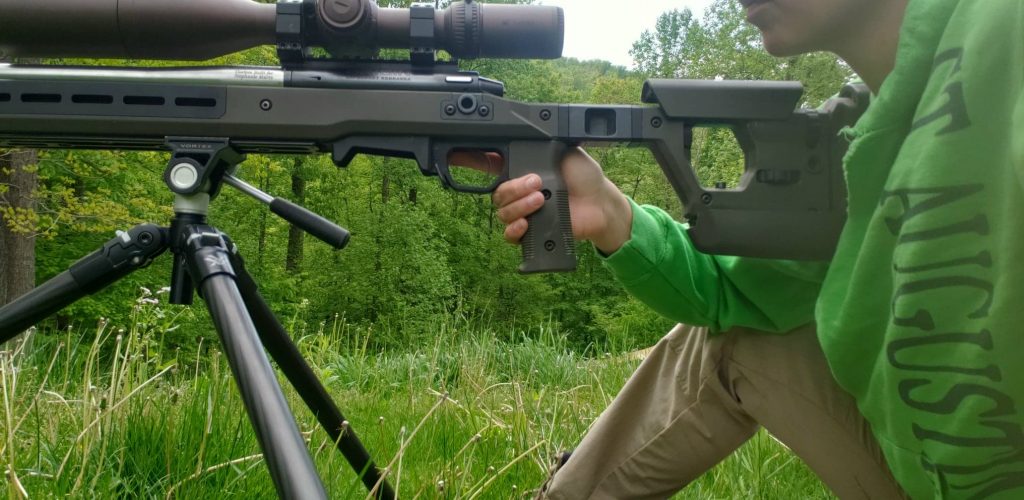 Options
The Ridgeview Carbon Fiber Tripod features a removable leveling hook that a bag or other weighted item can add some additional stability on harsh terrain or windy environments. When removed the tripod has the ability to reach 8.3″ low for prone shots.
For head accessories, you have the option of purchasing the Pro Leveling Head which provides finer adjustments and can help with using the tripod for shooting more than support optics. The tripod also comes with a Quick-Release Plate with 1/4″-20 Thread that can be used to add additional accessories such as a table. Tables can be used with a bag as another way to create a shooting platform.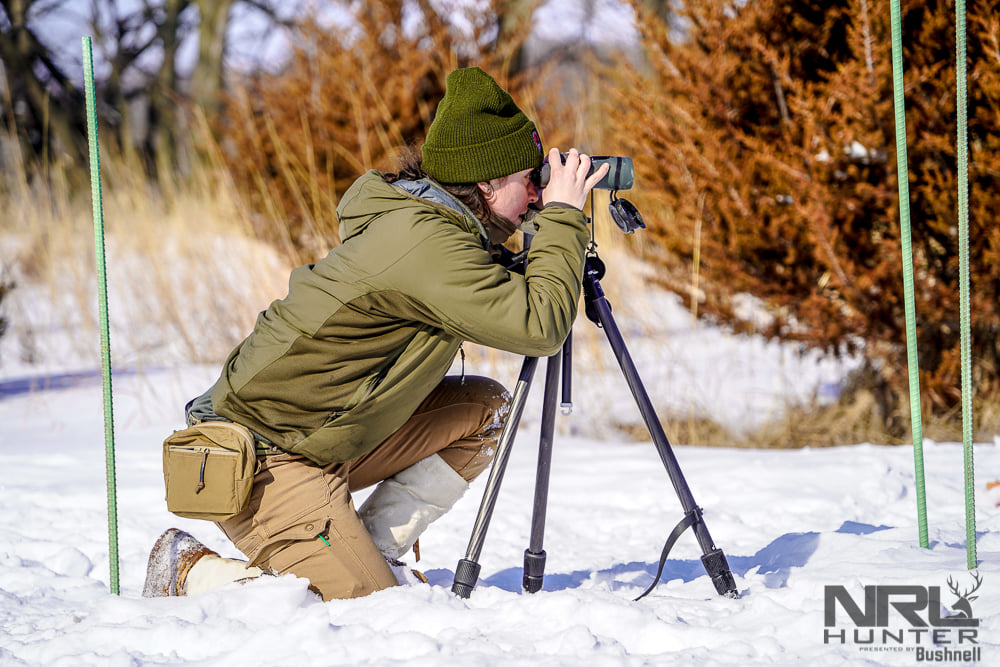 Note: While the Ridgeview can work as a stable shooting platform it is recommended that you also have a secondary support such as a backpack in the rear to give additional support and stability.
Below is a product overview from Vortex
If you just need some help understanding what tripod and accessories are best for YOU below are some FAQ's to help you out..