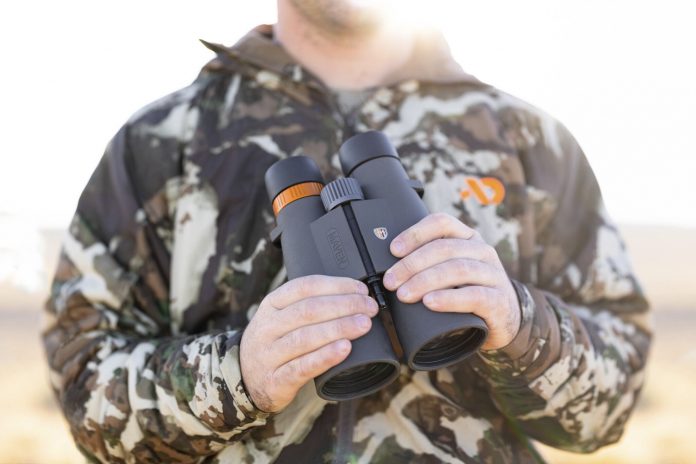 The Maven Optics C.4 Binocular joins a line up of C-series Binoculars.
Offered with 15x or 18x magnification and a 56mm objective lens, the C.4 is built to provide outstanding low-light capabilities and exceptional clarity at long distances. It's constructed with a Schmidt-Pechan prism with dielectric coatings for optimal light transmission, extra-low dispersion glass to minimize chromatic aberration, and scratch and oil resistant lenses for an uncompromised image. The polymer frame is waterproof, fog proof and durable to ensure years of use. It's also tripod mountable, but at approximately 45 ounces still light enough for handheld use. Plus, it's all covered by Maven's unconditional lifetime warranty. (15×56: $700 and 18×56 $725).
"With the C.4 we wanted to expand the C Series with a larger, more powerful optic that provides stronger performance at long distances," said Brendon Weaver, Co-founder and Head of Design and Marketing for Maven. "We're confident the final design accomplished that and we're excited to offer it at the great value Maven is known for."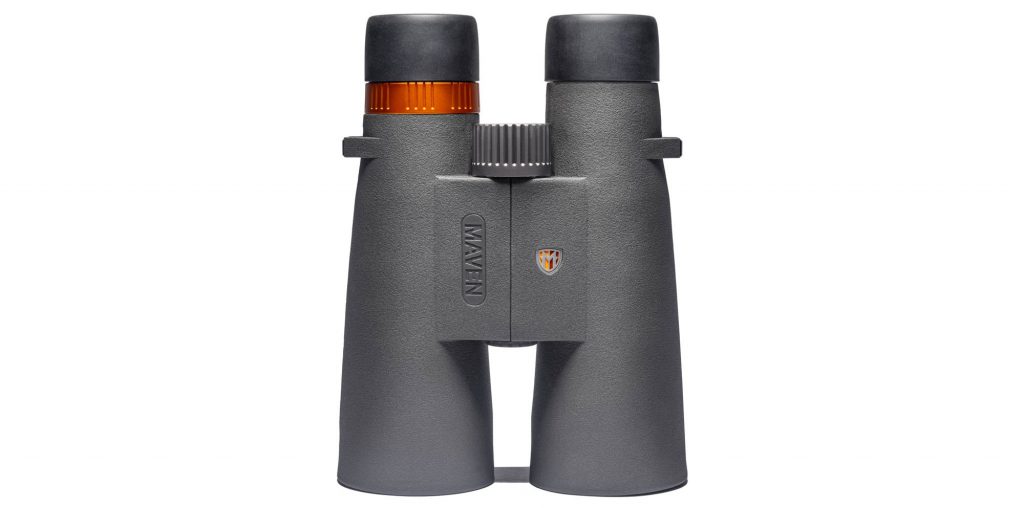 Known for offering exceptional performance at a fraction of comparable binoculars' costs, thanks to Maven's D-to-C business model, the C Series represents the brands mid-range line of optics. With the introduction of the C.4, which will be the most powerful optic in the series, the C series now offers a full lineup of binoculars designed to fit specific needs.
For more information see the blog post HERE
Specs
Price: 15×56: $700
18×56: $725
Objective Lens Diameter
15x: 56mm
18x: 56mm

Field of View
15x: 4.1″
18x: 3.7″
Eye Relief
15x: 17.4mm
18x: 16.4mm
Weight
15x: 45.1oz
18x: 44.8 oz

Exit Pupil
15x: 3.73mm
18x: 3.11mm

Brightness
15x: 17
18x: 9.7

Twilight Factor
15x: 29
18x:31.75
See the chart HERE for more detailed specifications and side by side comparisons. The chart also shows testing specifications and results.