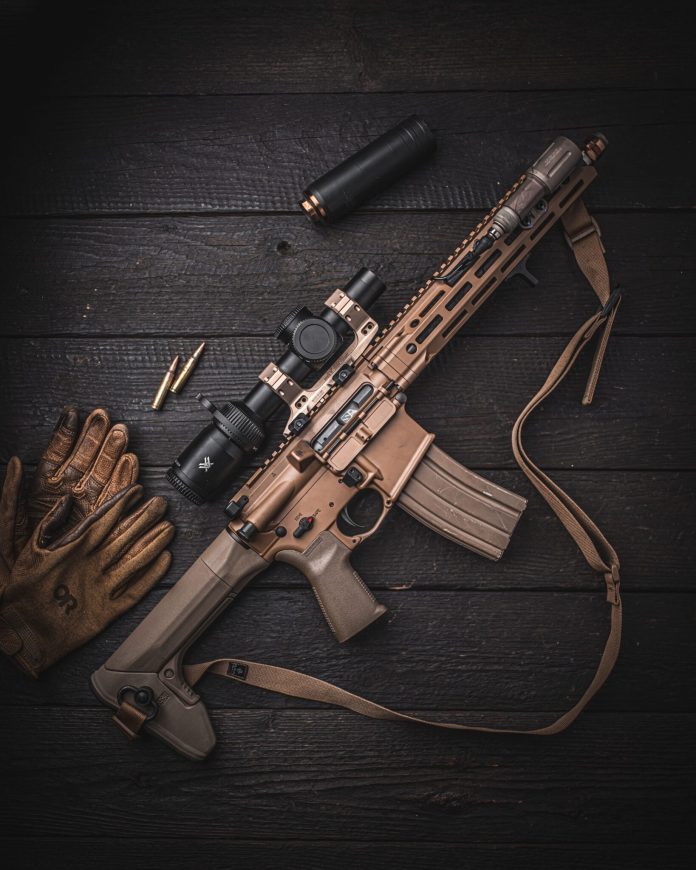 Seen first on SSD
It takes quite a bit to impress as a rifle stock these days. Magpul, B5 Systems, and VLTOR might be household names when it comes to stocks. Niche companies like Maxim Defense have specific use items too that rock. But making a standout option to hit the space hard that has the aesthetic and efficacy to succeed is something Reptilia has managed to do consistently.
After more than two years of development and testing, Reptilia is proud to announce the RECC·E Stock for AR15/M16 and AR10/SR25 pattern rifles. Designed at the request of a military end user, the RECC·E Stock features a constant cheek weld, ambidextrous QD sling attachment points, rubber buttpad, and a modular design that allows usage of a standard AR15 carbine buffer system, or A5/SR25 carbine buffer system by replacing the receiver extension (buffer tube) and forward portion of the stock. Weighing only 12.0 ounces including the proprietary AR15-length receiver extension, the RECC·E stock is the ideal lightweight solution for the entire spectrum of AR-pattern guns from compact to precision.
Technical Specifications:
• Proprietary Receiver Extension: 7075-T6 Aluminum, Type III Milspec Anodized Finish
• Materials: Impact Modified, Glass-Filled Nylon Polymer
• Weight (AR15/M16): 12.0 oz.
• Weight (AR10/SR25): 12.7 oz. 
• Length of Pull (AR15/M16): 10.8 in. – 14.2 in.
• Length of Pull (AR10/SR25): 11.6 in. – 15.0 in.
For more details read on here. Or head to ReptiliaCorp and order.
$159.95 MSRP is solid for a stock/receiver extension. Add your preferred buffer system and send it.
I wasn't sure what I wanted to run on my FCD 12.5 build, I think I've solved that problem.