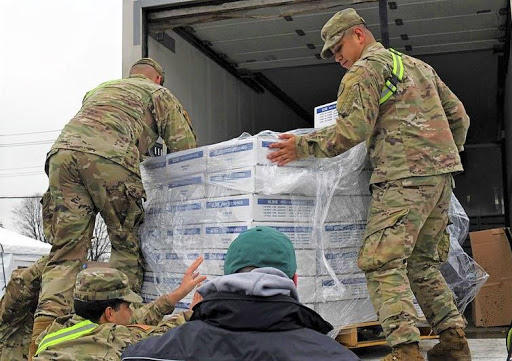 A confusing and overwhelming time like this brings up many questions for both civilians and guard members. The last thing we want is the spreading of false information. I want to put out some facts about the National Guard being activated and what the units and employers are doing for their National Guard employees.

Everything in this article is of the representation of myself, and not the Army National Guard.
Activation
The reason for activation is to allow guardsman to be paid under a different pot of money and enable them to help the community in a different and longer application.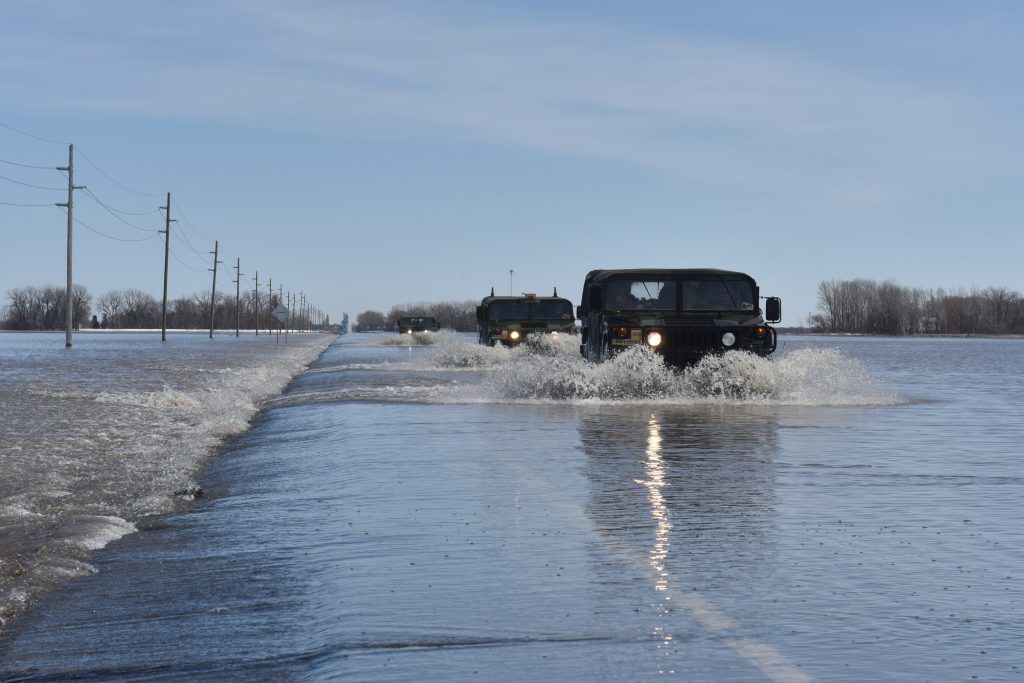 In April of 2019 Minnesota Governor Tim Walz signed an emergency executive order activating The National Guard to provide flood relief. Within the article it states " When ordered to state activation, the Minnesota National Guard responds as a supporting agency at the request of local authorities and the direction of the governor. Troops provide support to civil authorities as long as needed in order to ensure the safety of people, property and the environment." The guardsmen were activated to provide flood relief, ensuring the safety of the people, property, and environment.
So why do I bring this up?
COVID-19 activation is no different. Governor Walz again issued an emergency executive order to support the Peacetime State of Emergency declared earlier in the week. Their main mission is to work on supplying and delivering personal protective equipment (PPE) to facilities and responders in need.
Will this mission change?

The guard is an entity with fluid missions. The current state will always dictate the mission. Everyday at work full time guardsmen are actually required to send up to highers if they are using their people in a different way to support the response to COVID-19. Which means that we are always using our people in different ways, but still reporting it. This also means that every rumor and misinformation you are hearing about the National Guard coming to enforce Martial Law or anything of that nature, is 100% wrong. That is not our mission.

Guard Duty States
Below is an easy to understand document from Giveanhour.org that goes over different duty statuses the National Guard can be in.
http://giveanhour.org/wp-content/uploads/Guard-Status-9.27.18.pdf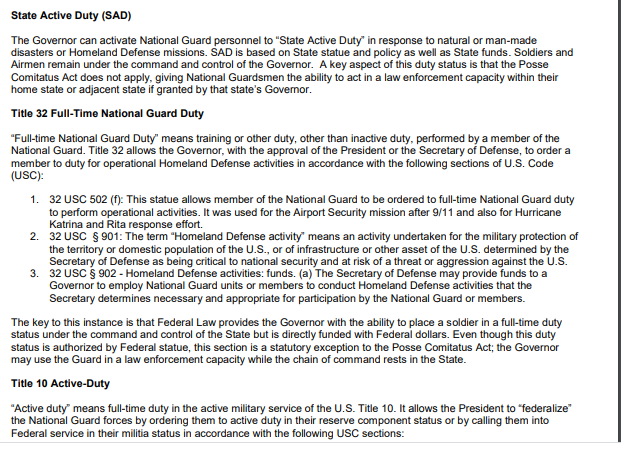 Current National Guard Employers and the Workplace
Workplace
The full time National Guard employees are still working as normal due to being essential/federal employees. IF a federal shutdown takes place, we will continue to work as needed due to having Soldiers currently activated.
We have taken pre-cautionary measures such as having less people working in a single room and disinfecting things 6 times a day. Daily updates are sent up to higher on the status of the employees. If an employee is exhibiting any symptoms of COVID-19 he is sent home on leave. If an employee is able to work from home virtually that is also allowed.
Leaders and Drill Planning
If you are in a role of leadership, now is your time to show how much you truly care for your Soldiers welfare. Weekend drills are now being held virtually to adhere to mitigating the spread of COVID-19. The awesome thing about this is that the responsibility is given to the company level by allowing the company commander to request the virtual drill.They also are ensuring that the drill still happens in order to pay their troops and still get some training out. Do what you need to do to make that virtual drill happen, no matter the training coming up. Your Soldiers and their families are more important at this time.
Soldiers
If you are a Soldier within the Minnesota National Guard please take all guidance from your line leaders. Only certain units are currently activated under this order. Just because this order was signed, does not mean that you will be supporting the current mission at this time. Please take it upon yourself to dispel all rumors that are currently going around about our organization, and do not spread misinformation yourself. If you are not told of anything new from your unit, then there is nothing new to know. If you are exhibiting symptoms of COVID-19, please let your unit know IMMEDIATELY.

We are in this together. Morale and support for our National Guard and the people of this Country needs to be held in high regard during this trying time. Do your best to keep that support coming by spreading good information.

PSA
This virus is not a "hyped up version of the flu"