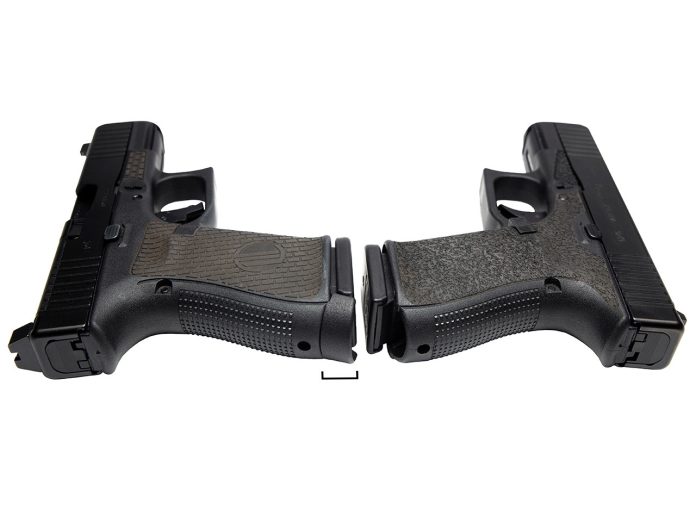 There is no end to the variety of aftermarket add-ons offered for Glock pistols. Many of them are of questionable value, and come from folks without the necessary perspective to design something useful.
Neither of those things is the case with the Grip Anchor from Langdon Tactical Technologies. Ernest Langdon has had the reputation of being the pistol whisperer for years, sprinkling his magic on Berettas and HKs, and has added Glock to the lineup recently.
When Mitchell Booth joined the team, he helped develop the Grip Anchor. This insert fills the void at the back of the grip while giving the shooter several distinct advantages.
First, it extends the rear of the backstrap to further fill the hand and allow the shooter to exert more leverage at the bottom of the gun.
It also claims to make the gun more concealable "by smoothing the rear corner of the magazine and frame that tends to print or poke". Personally, that was not my experience. Here's my Gen 3 Glock 19 in a Dark Star Gear Apollo holster, both with and without the Grip Anchor, worn under a performance fabric henley.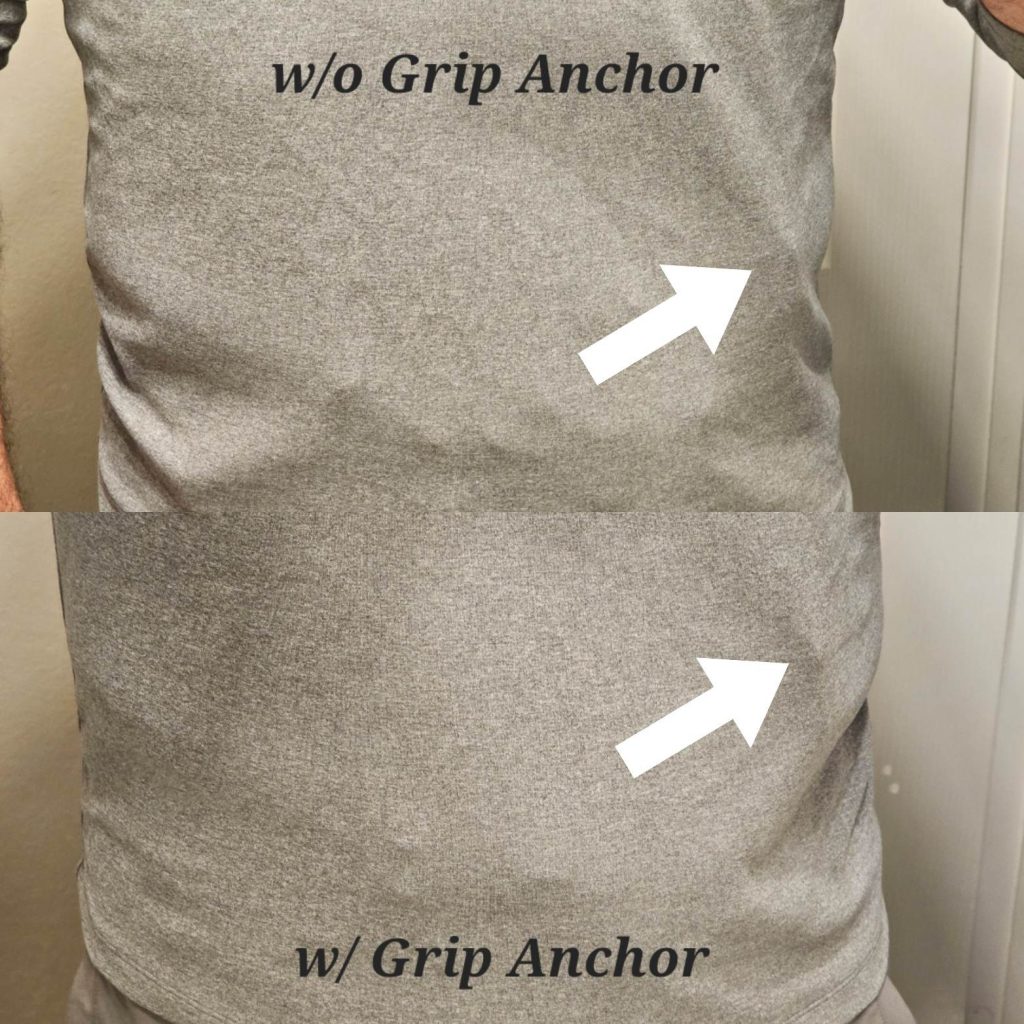 I didn't really see it print less or more, it just changed the location of the pokey corner that has to be addressed. Mitch is a very svelte guy, and routinely manages to effectively conceal a full sized gun on him without having to wear circus-tent sized clothing, so on this front your mileage may vary.
One thing that it does exceptionally well is keep from pinching the crap out of yourself during the reload. Previously I had put a Magpul magwell on this gun after a training session that left me with a very nice blood blister, and this certainly protects my hand in the same way.
It also does help ramp the magwell of the gun without adding to the overall bulk of the gun. From that standpoint, it certainly helps keep the gun more concealable.
So if you're running a stock Glock, and are looking for a minimalistic upgrade and the benefits are appealing, it's definitely worth checking out.
The sample Grip Anchor was provided by LTT at no cost to me.