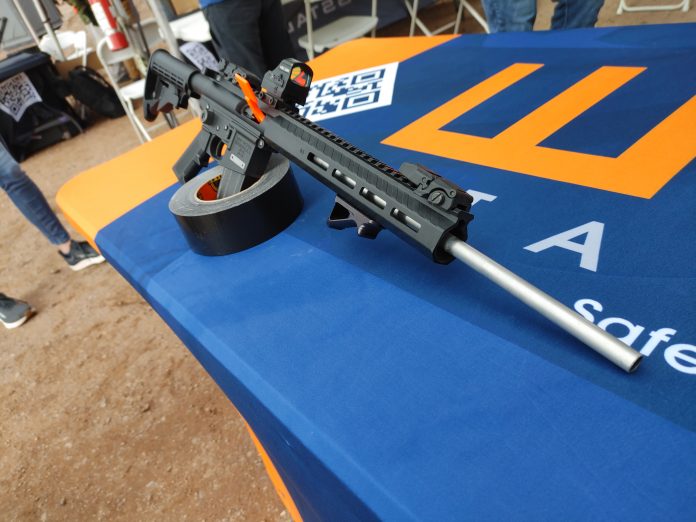 Sometimes during SHOT, you find something that is just cool. It might not be completely practical or totally useful, but it just stands out for being unique. My pick this year for just cool is the JR-15. The JR-15 is an AR-15 clone or replica, or, you know, I'm not sure what to call it. Wee 1 Tactical produces the JR-15 and what they did was simple. Take your typical rimfire AR design and scale it down. It's scaled down to accommodate younger shooters who might be too small for anything else. It's basically an AR 15 build kit gun. 
The JR-15 – The Cutest Gun of Shot
The JR-15 features all the normal AR carbine goodies. This includes an M-LOK rail, an optic rail, and collapsing stock. However, it weighs only 2.49 pounds in total. It's so small and cute and optimized in every way for a youthful shooter. The gun is not optimized for a six-foot-five-inch tall gorilla like me, but I still had fun with it at the range. The JR-15 is scaled down by about 20% when compared to a normal AR.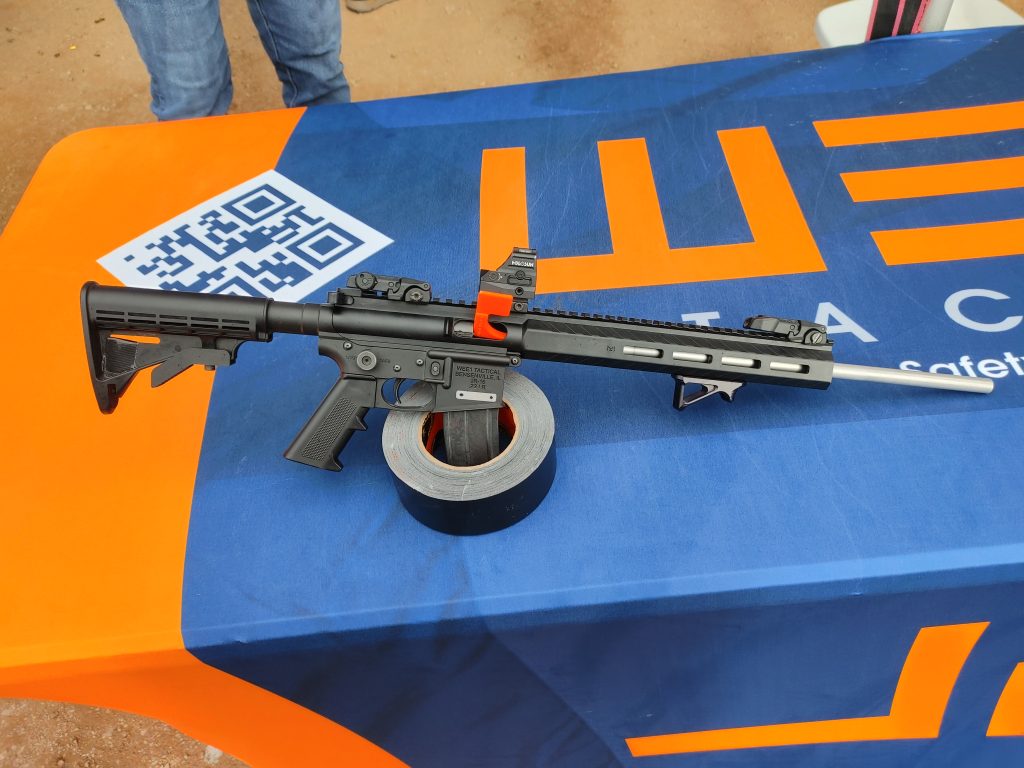 It's your typical straight blowback operated .22LR. The JR-15 is only an AR-15 in appearance and functions like any other rimfire AR rifle. It's just optimized for inexperienced, younger shooters. Some of the modifications include an interesting safety that would be difficult to turn off accidentally. You have to pull a knob up and rotate it.
Wee 1 Tactical also produces three magazine sizes. You have your typical 10-round magazine, as well as a 5-round magazine, but you also have a 1-round option. To me, that's great for shooters who may turn excitedly on the range. Should they do so, the gun is empty after firing the first and only shot in the mag. I will also go ahead and say the magazines are adorable. They are just miniaturized magazines that are identical to actual AR mags.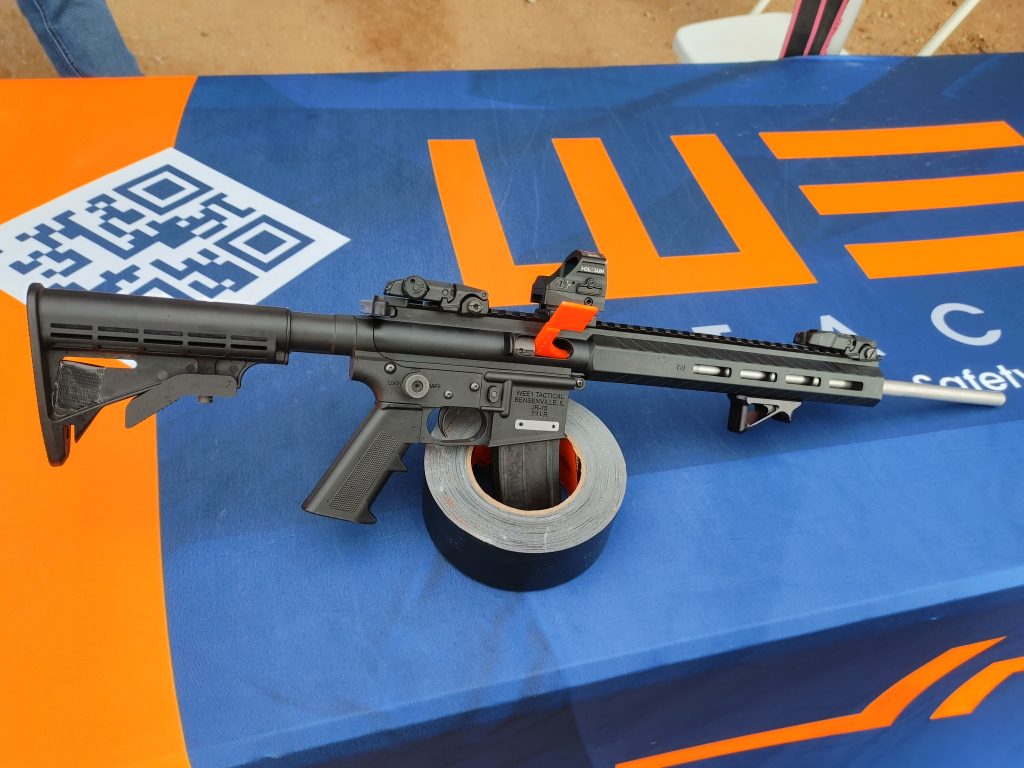 At range day, they just had the JR-15, but at their booth, they also had an upcoming mini AK series. It's scaled down, in .22LR, and has the most adorable little magazine. With an MSRP of about 500 bucks, these offer an affordable rifle with that tactical appeal that might speak to modern kiddos.