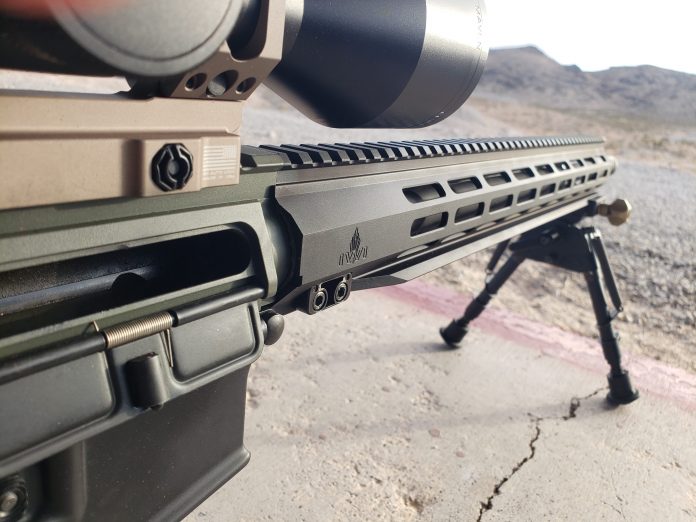 ARCA, originally named Arca-Swiss but now everyone in the firearms industry just says ARCA, is the name of the game these days when it comes to precision shooting. Everyone is looking to change their rails, bipods, and binos to be ARCA compatible due to adjustability. It mainly started in the bolt gun world, however with the Gas Gun Precision world heating up there began a need for ARCA compatible rails.
Shooters started, at first. to install their own ARCA rail on the bottom of their existing MLOK or Picatinny handguard. With that though comes more parts that can loosen up. Shooters needed a full ARCA rail, not just an attachment. Along came IWI's full AR-15 ARCA Handguard.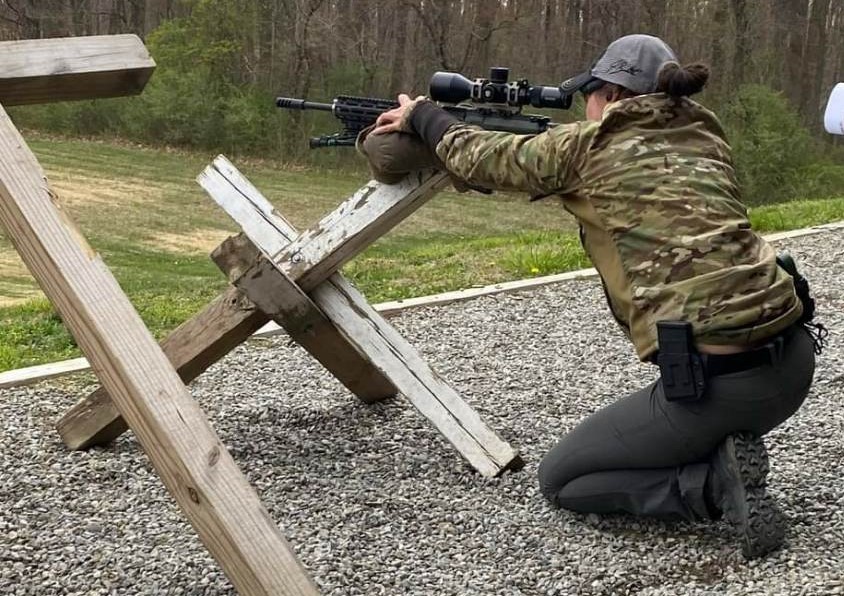 What is ARCA?
The easiest way to explain ARCA is to think of it as another attachment system such as 1913 Picatinny or M-LOK. All accessories need to be compatible with that style of attachment system and each attachment system has its advantages and disadvantages correct? Same with ARCA.
The history of the original Arca-Swiss first started in the camera industry in the 90's by a company named Arca-Swiss. It is an easy way to mount their camera to a tripod and be able to adjust it. To learn more about that history Precision Camera Works lays it out pretty well. Although still widely used in the camera industry, the firearms industry saw it's advantages and started using it in our world pretty recently due to a company called Really Right Stuff (RRS). They now set the standard of ARCA as a 1.5″ dovetail.
ARCA is mainly a quick release clamping system. Due to the system just using tension to the 1.5″ dovetail, it is an easy off by unscrewing a knob, and easy adjust by unscrewing a knob and sliding the item back and forth without losing the entire piece. No more having to use an Allen wrench to throw accessories on.
Options for the AR platform
ARCA Attachment
A lot of chassis in the bolt gun world now have ARCA built into the entire stock or chassis. However in the gas gun world that is not the case due to running with the AR platform. This means that rails will be Picatinny, M-LOK, or Key-Mod. To get around this shooters will simply install an ARCA rail to the bottom of their current rail system. The drawbacks of that is that will all of the stress put on that piece during use, such as pushing into the bipod that is attached to the ARCA, hitting the bipod on things, improper install, the rail can often come loose. You also often lose rail space with an attachment due to it needing to be attached to the rail in a certain spot. An integrated ARCA rail into the handguard allows for the entire bottom to be ARCA.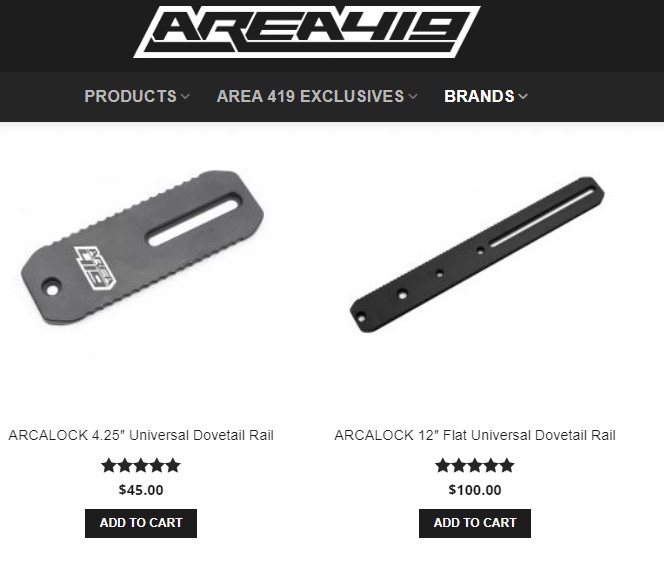 ARCA Handguard
The other option is a handguard that has the ARCA built into it, just like a bolt gun chassis can. This means no loose extra parts and all of that stress is now transferred to your entire rail to handle. Sadly, not many companies are offering this in the AR world yet, until…Isreal Weapon Industries (IWI) working closely with Cross Machine and Tool (CMT).
IWI now offers both a 15.5″ and 17″ ARCA compatible handguard. The rail still offers your standard M-LOK slots at the 3, 6, and 9 o'clock however on the bottom of the rail is the shaped ARCA 1.5″ dovetail.
IWI ARCA Handguard
Many rails today require the user to lose all M-LOK sections and other attachment points along the bottom of the rail in order to attach a separate ARCA section. Now being fully integrated into the rail, the Z15ARCA17 gives the shooter confidence in the ARCA's durability that it cannot come loose during hard usage. The ARCA Swiss design gives the shooter the unique ability to quickly adjust configurations of accessories such as tripods, bipods, and supportive shooting bags on the rifle and to remain secure during firing and movement.-IWI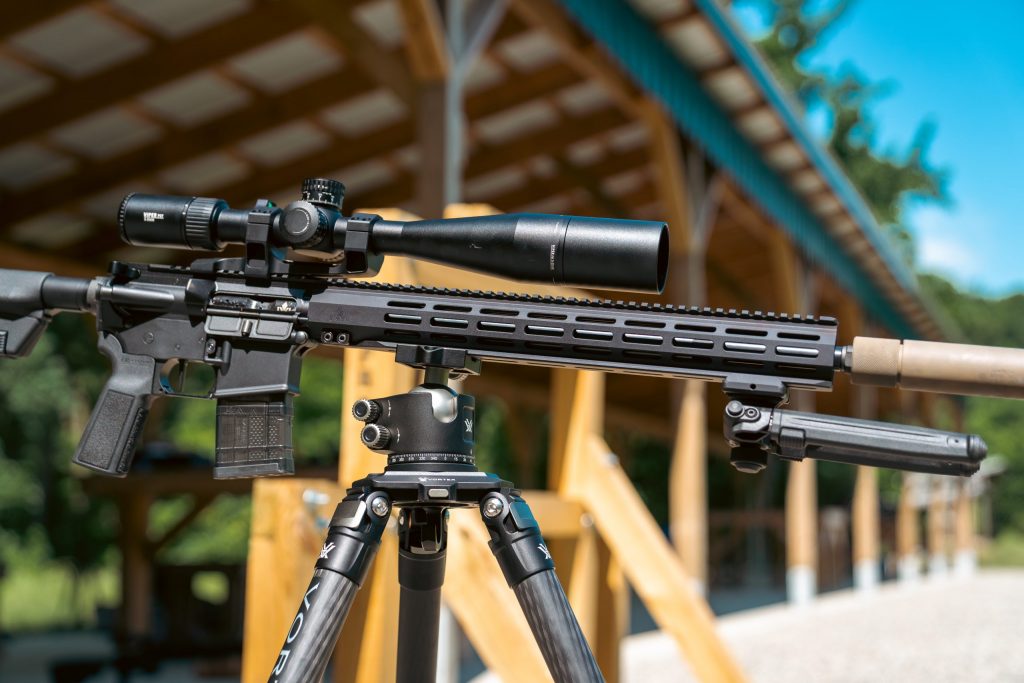 Features/Specs
Price: $249.99
Magpul M-LOK slots at 3, 6, 9 o'clock and upper and lower 45's
Full length top Picatinny Rail
Machined steel barrel nut
Handguard built out of 6061-T6 aluminum
Offered in 15.5″ and 17″
Made in the USA
Installation
The handguard package includes
17″ Rail with full length top Picatinny rail
IWI steel barrel nut
IWI barrel nut wrench
Mounting hardware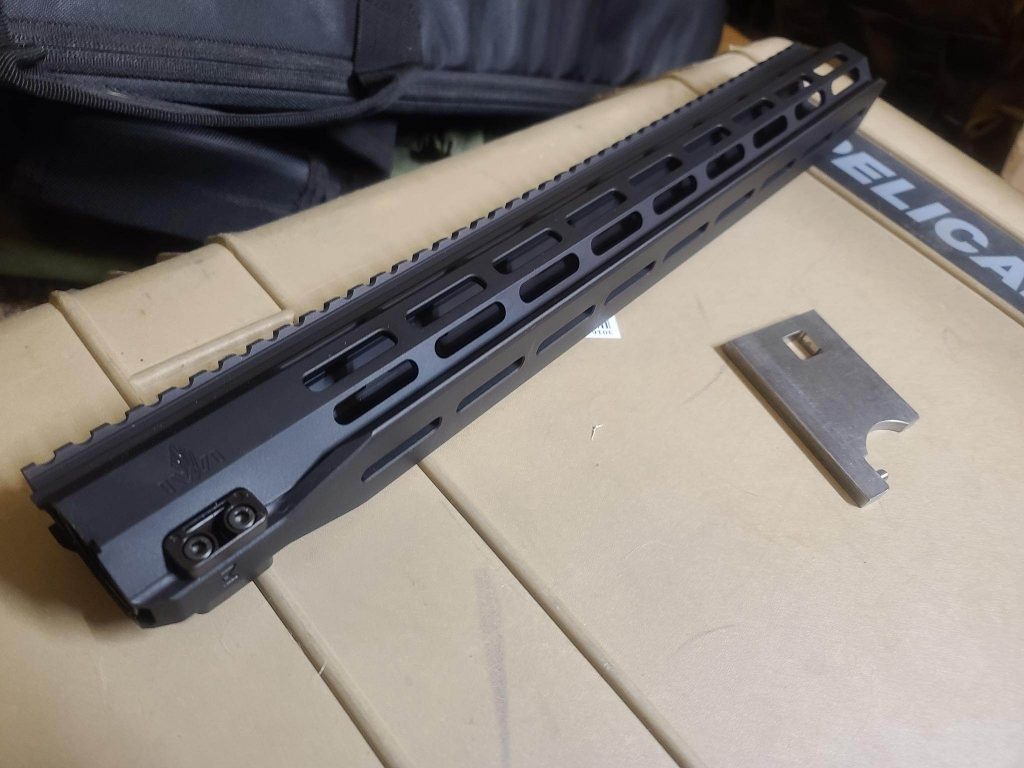 The IWI website gives you the suggested torque values as well which is a much appreciated thing due to not all companies providing that information.
Suggested Torque:
Barrel nut: 45 foot pounds
Rail screws: 45 inch pounds
Side bar: The fact that companies don't provide torque values or an instructional how to install video is bad business practice in my opinion. To give a good review and have a good experience with a product it needs to be installed correctly. If someone doesn't konw how to properly install a companies product and then just wings it and later it becomes loose or breaks, that user now thinks that the product is trash when actually it just eneded to be installed correctly. Hey firearms companies…MAKE INSTRUCTIONS FOR INSTALLING YOUR PRODUCTS EASIER TO FIND.
Tools Needed
Ft lb Torque Wrench w/ IWI barrel wrench attachment
In lb Torque Wrench w/ common bits
Install was pretty easy. In my case, I had to remove my KAC URX4 Rail. After the previous rail is removed clean the threads on your existing receiver and clean the new barrel nut at the same time. After everything is clean, regrease your receiver extension. Now, slide the barrel back into the receiver and start threading your new IWI barrel nut on until finger tight. Now, ensure that the dimple on the wrench is placed all the way into the hole that is machined into the barrel nut and apply evenly/up and down pressure of 45 ft lbs of torque. Do not over-torque, this rail was tested and designed with this amount of torque, don't change it up.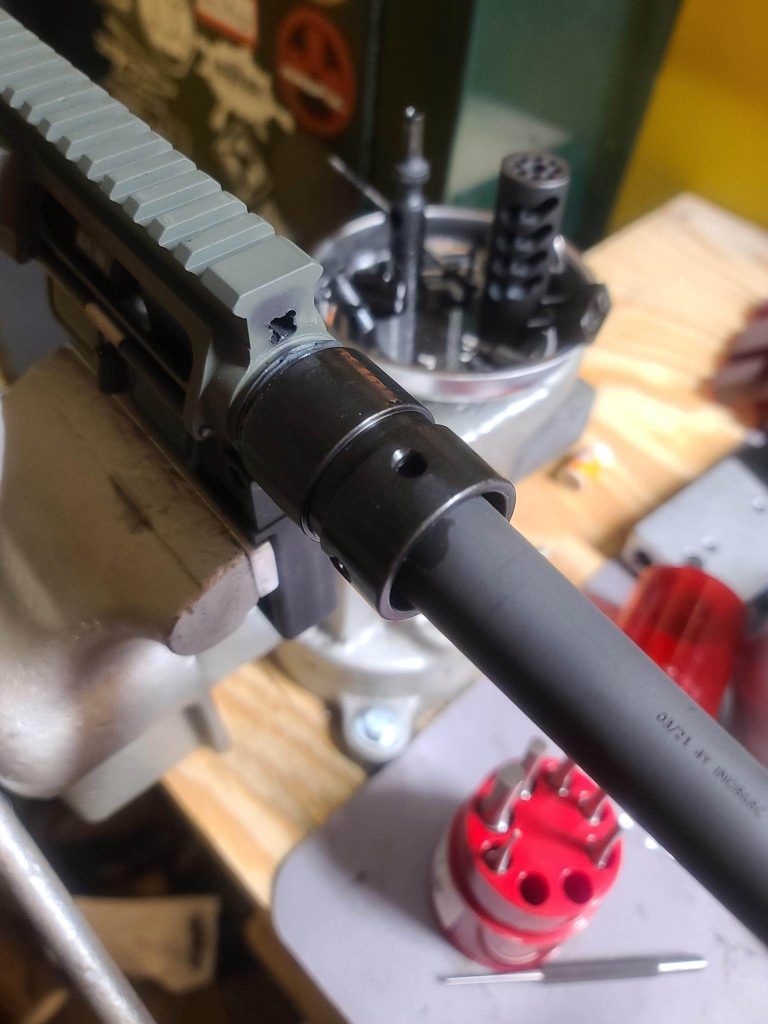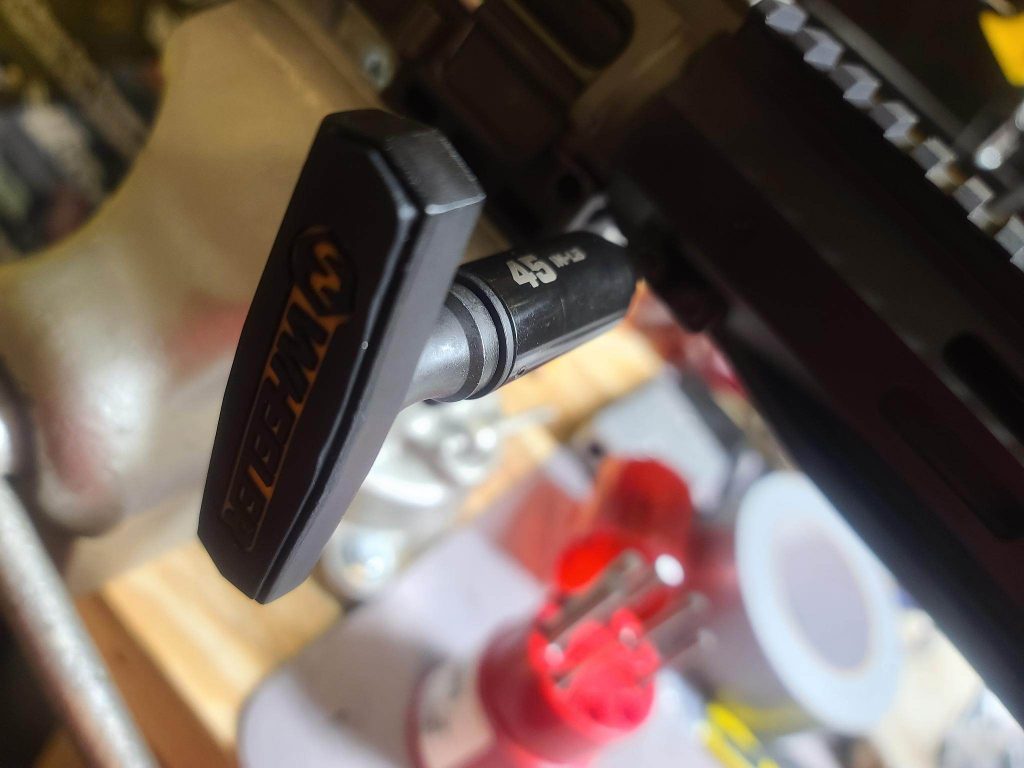 Now that the barrel nut is tight install your gas tube and block. Now, time for the handguard. Slip the handguard over the barrel nut and line up to your receiver. You will see that the nut has slots for the handguard screws. The handguard comes in the package with the screws and mounting bar installed so just follow that format. Screws go in from the right side of the handguard. Feel free to apply your loc-tite/vibratite of choice. I used loctite 248. Now apply 45 in lbs of torque and bam, you are done. Don't forget to install your flashhider/comp..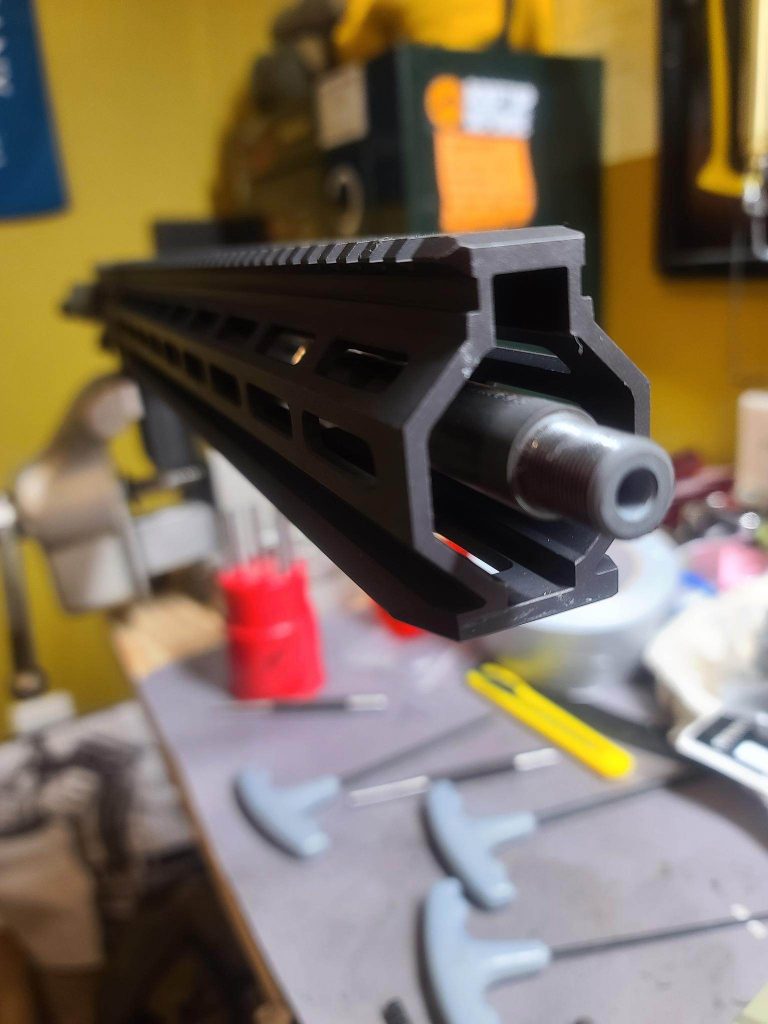 To Purchase
Go to IWI.US to purchase.