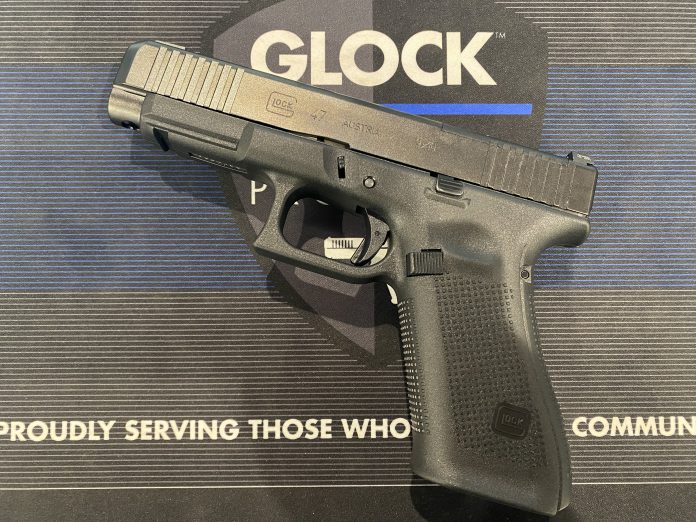 The "new" Gen5 9mm Glock 47 pistol has actually been around for a few years now. In 2019, Glock Inc. was originally awarded a huge contract to replace the US Border Patrol's .40 S&W HK P2000s both with an entire line up of Gen5 9mm Glock pistols: the Glock 19 Gen5 MOSs, Glock 26 Gen5s, and the Glock 47. The Glock 47 is now seeing its full commercial release right after being publicly announced during the recent 2023 SHOT Show.
By all means, the "new" Glock 47 which will be replacing the Glock 17 Gen5 from here on out is basically identical to the 17 in terms of size, weight, and handling. Glock 47 pistols ship with MOS optics-ready slides by default. The main difference between the Glock 47 and the venerable Glock 17 however lies in the fact that the Glock 47 shares the same full-size frame with the Glock 45 pistol. (This means that the Glock 47 in turn is compatible with the fifth generation Glock 19 slide).
Gen5 + 4 Different Configurations From Two Base Guns
To clarify, Glock 17 frame and slides are not compatible with anything other than themselves. But anyone who purchases a new Glock 47 and already owns a Gen5 Glock 19 can mix and match those slides. Their Glock 47 slide will work with the Gen5 Glock 19 to make a "longslide Glock 19." Furthermore, if they don't own a Glock 45, they can basically assemble their own "commander sized 19-X" Glock with their Glock 47 frame and Glock 19 slide. The interchangeability of these frames and slides basically means that someone who owns both a Gen5 Glock 19 and a Glock 47 has the chance to configure four different pistols from both of those frames and slides. [1. Glock 47; 2. Glock 19; 3. Glock "19X" or "45"; 4. "Glock 19 Longslide."] To make it easy to understand, it's no different than the Glock 43X and the Glock 48: both pistols share the same frame and recoil assembly, but the Glock 48 obviously has a longer barrel and slide. In the same way, the Glock 19 Gen5 shares the same recoil assembly with the Glock 47.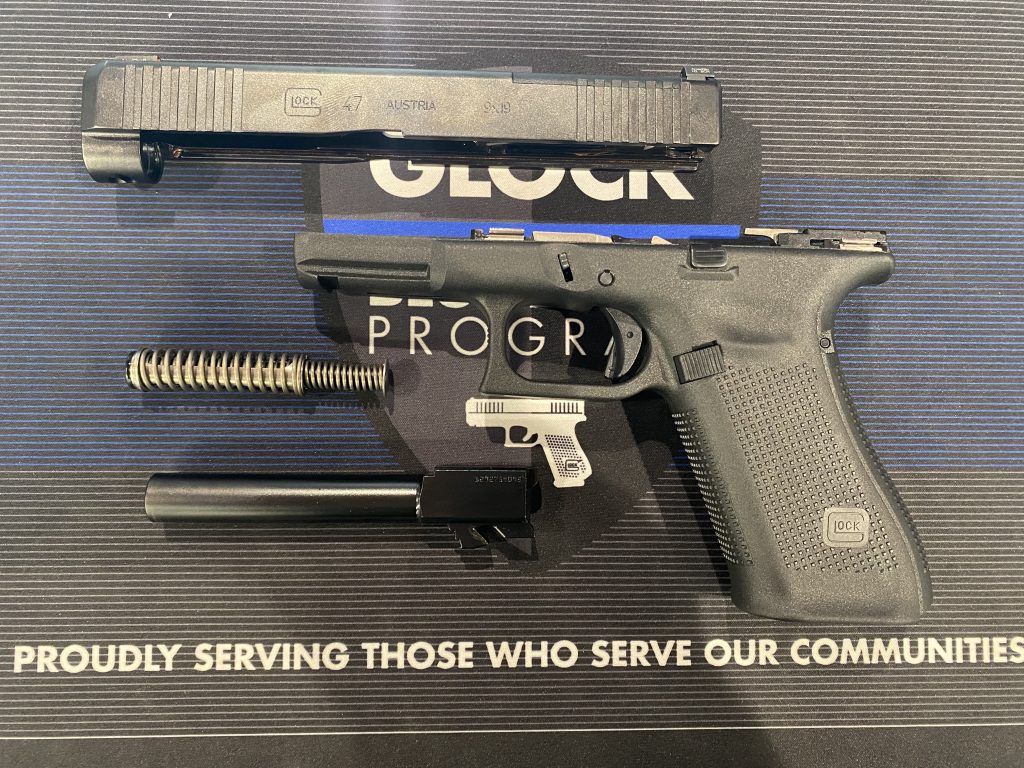 Personally, I am a huge fan of the fifth-generation Glock 17 and I'll be sad to see it "retired" but it makes sense why Glock would simplify their processes and reduce the number of basic frames.