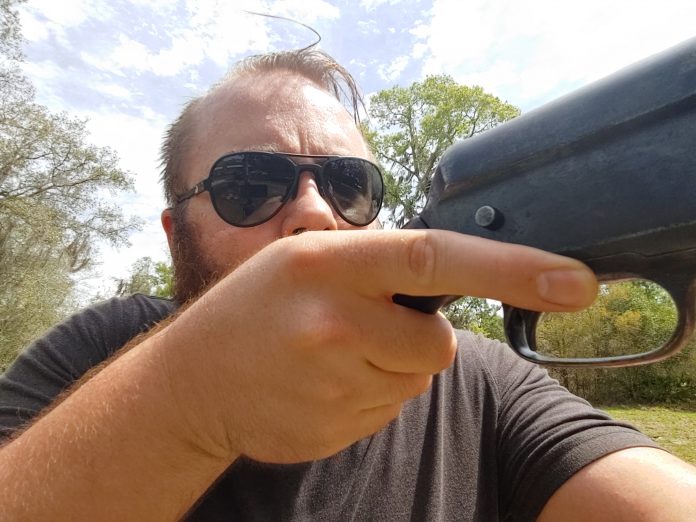 I used to hate sunglasses. I have a big head, and most don't fit. Years went by with me refusing to wear them, and I had no idea the damage I'd done to my eyes. However, in the last few years, I decided I'd like to have eyesight as long as possible and have added sunglasses to my EDC. My latest pair comes from Gatorz and are called the Skyhooks. 
Gatorz became known as a company that made glasses for military, police, and shooters. They traditionally offered protection up to industry and military standards and were well suited for use in the field, on the street, and at the range. Those glasses are great…but they aren't stylish, at least not to me. The Skyhook glasses represent a departure from protective glasses to a more fashion-friendly, lightweight design. 
The Skyhook glasses still feature aerospace-grade aluminum frame construction and sport impact-resistant polycarbonate lenses. They are sure as hell tougher than Ray-Bans. These are very well-made sunglasses designed to last for years and look good doing so. 
Aviator-style lenses don't offer a protective wrap-around design but are still tough as nails. I have a big head, and small lenses don't look right. Aviators help people ignore the fact I wear a 2XL kevlar. 
Getting Fit with the Skyhook Glasses 
Speaking of my big head, most glasses pinch, and the Skyhook glasses pinched at first. They dug in just a bit too much at the temples. The Gatorz website has a quick video that shows you how to adjust the glasses for a better fit. The frame can bend slightly to accommodate bigger heads or smaller heads.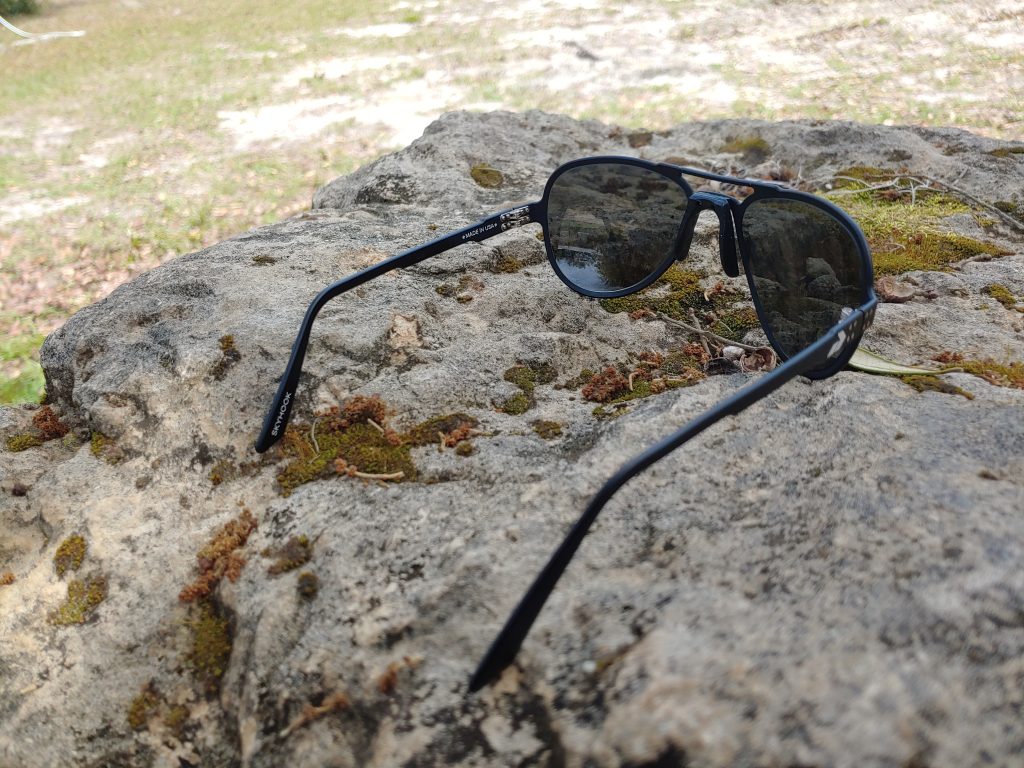 After the glasses fit appropriately around my big head, I found them drifting downwards just slightly. If you hate pushing your glasses up as I do, you can adjust the nose piece. Bend it inwards to tighten the fit, and this keeps them from riding down your nose. I exercise outside, and it's bright because I, for some ungodly reason, live in the Sunshine state. I tossed the Skyhook glasses on, and they didn't drift, fall off, or lose their place on my face.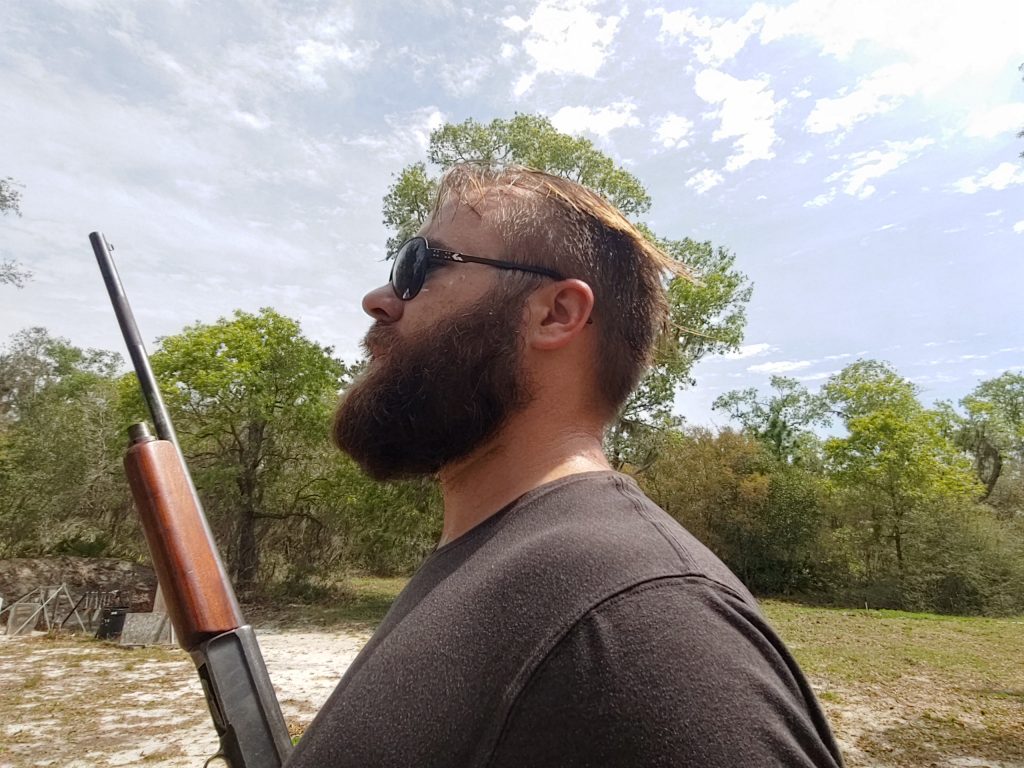 Once fit, they were quite comfortable. At one point, I forgot I was wearing them until I walked inside. These are the only glasses I've ever worn that I've forgotten about. I've owned and used Gatorz before, and they never left me feeling that way. The lightweight, minimalist design of the Skyhook made them easy to forget. 
Staying Clear 
The Skyhook comes in numerous lens colors. In terms of what you see, it's either brown or smoke. The outside can be mirrored pink, mirrored blue, mirrored sunburst, and mirrored green. I went with the polarized smoke glasses. Polarized lenses block 99% of reflected light, eliminate glare, and give you a really nice and rich contrast. 
The lenses are crazy clear and absolutely wonderful. The glare reduction makes the image appear clearer and brighter than my actual vision.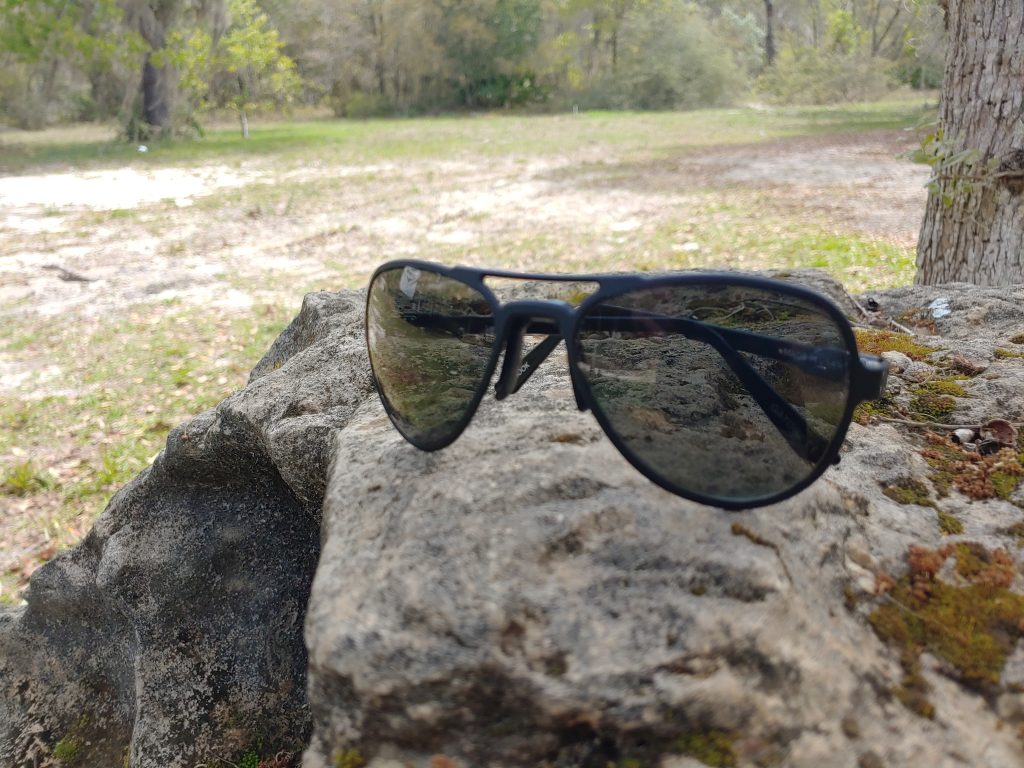 The Gatorz Skyhook delivers in the lens department. They also seem to be fairly resistant to scratches and abrasions. They are my every day glasses and have been tossed on the counter, in the center console, and they typically ride on my shirt. 
They've taken some hits, I've dropped them, and once got them stuck between my center console and driver's seat. They remain perfectly clear with no detectable abrasions or scratches. I use a simple lens cloth to wipe off smudges, and that's about it. 
Style 
I love the minimalist and aviator look that the Skyhook contains. It's sleek and slim. They are unassuming, with a small chrome Gatorz logo and a chrome finish applied to the screws that hold the hinges together. The accents do a great job of breaking up the all-black color.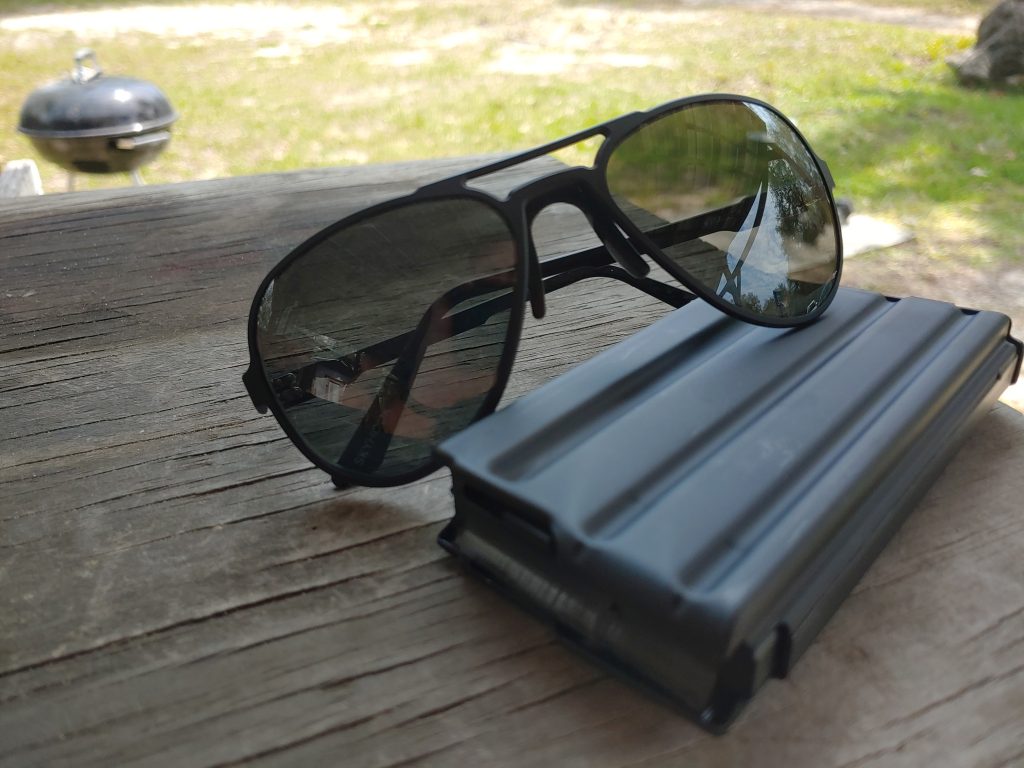 I don't know anything about style or fashion, so take my advice with a grain of salt. The Skyhook looks great. They fit with most clothing choices, be it casual or dressed up. They aren't flashy either, which I appreciate. Sorry Kanye, but I can't wear Shutter Shades. 
The Gatorz Skyhook glasses are a great option if you want to look less tactical and more stylish. Ditch the Oakley M-Frames when you ditch the cargo pants. Sometimes you need something a little more casual and a little less sheepdog, and I think the Skyhook covers that.