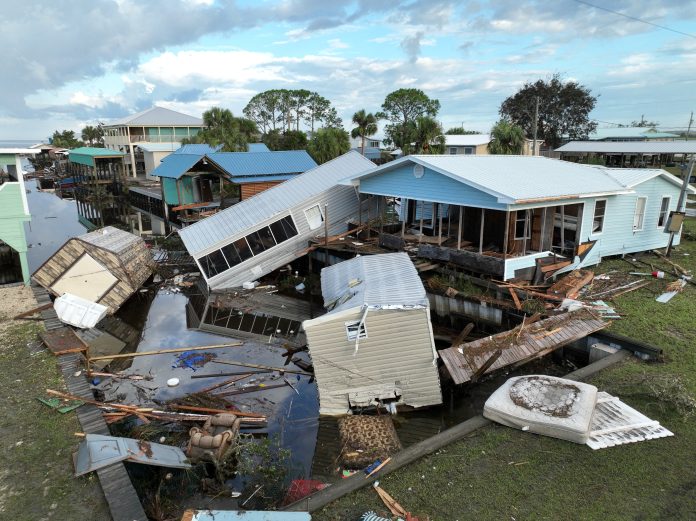 After Idalia passed, there was an eerie calm. The power was out, so we fired up the generator and got it running. We turned the lights back on and got the toilet flushing. Once it's safe to go outside, it's smart to walk out and do a home assessment. Roof damage is common, and it's something you may want to repair or tarp over if you safely can.
My home was perfectly fine. Our tree line was thinned out. The road was completely blocked. Trees were downed everywhere. My driveway had trees I couldn't wrap my arms around blocking it. Powerlines were down everywhere. This kind of damage was spread throughout five counties. Roads were blocked everywhere. It became very clear that help was not on the way. No one was coming, at least not for some time.
What's Next After Idalia
For safety's sake and the location of my home, we had the entire family there. My parents and my wife's parents all huddled up with us, but immediately afterward, my father-in-law wanted to check his property. I wasn't going to let him go alone, so I tagged along, and we made our way there. We were able to drive about a mile in a four-wheel drive truck before debris prevented us from getting there. For the next two miles, we climbed over trees, through ditches, and even on our bellies under logs.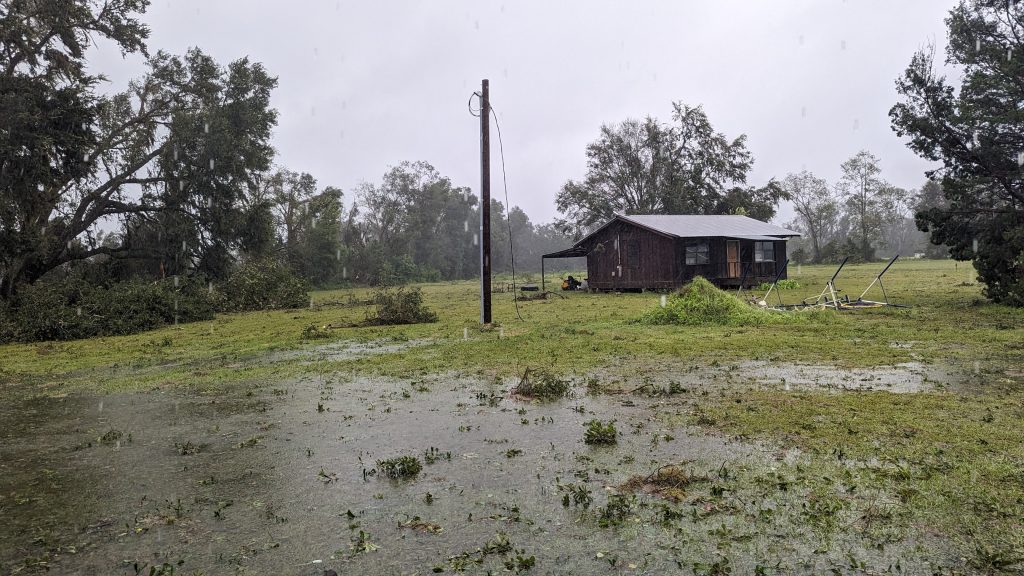 We remained vigilant for downed powerlines, and after an obstacle course of a road, we made it. His home was standing, but trees older than the both of us were not. After two miles of walking through the downed trees and power lines, we realized how trapped we were.
Getting Out
No one was coming for us, but we had chainsaws and tractors. We went to work cutting through debris to remove it and clear roads. I live in a small rural community, and we tend to be self-sufficient. With that in mind, have a chainsaw if you live in hurricane land, learn how to use it, and have all the necessary PPE. Getting to a hospital after Idalia wasn't going to happen.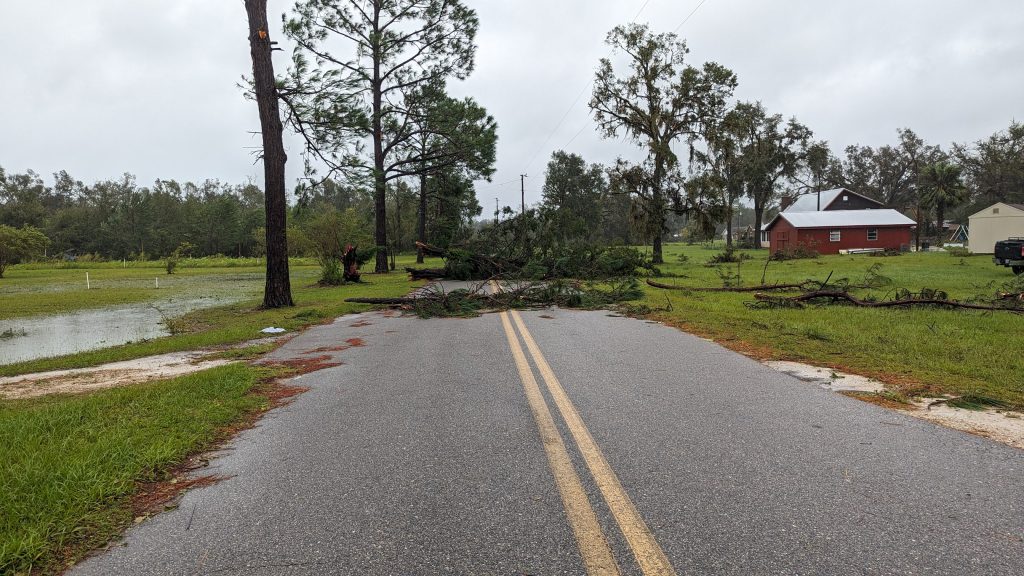 Entire roads were blocked off by trees, and our emergency response personnel were already spread thin. The state and county employees worked extremely hard, but the buzz of your average Joe with a chainsaw filled the air. There was a feeling of community in the process. When you stop saying 'somebody should do' and start being the somebody who does, it feels great.
The Value of Power
Power was gone, and it likely would be gone for weeks. We knew that ahead of time and had a generator ready. We had enough fuel for a few days and ensured our generator maintenance was up to snuff. When using a generator during a hurricane or any power outage, make sure you abide by basic safety rules.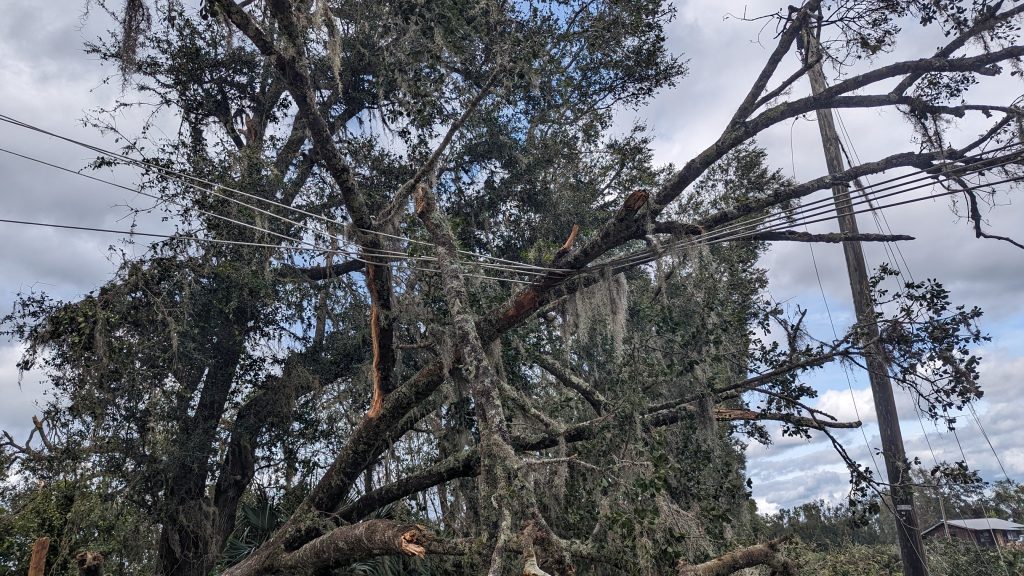 Generators start fires all the time, and two houses in town were lost because of generator fires. Generators are hot, and if left near grass, they will and can set it on fire. Being an idiot while refueling or running the generator absolutely nonstop is never a great idea.
Having power is a great feeling, even if it's just a few lights, fans, and your fridge. It's worth the investment. It's only as good as your fuel supply, so keep that in mind. Having three kids and surviving Idalia was easy thanks to a generator.
The Threats
In my community, there was no Katrina-style violence or looting. The violence was contained to people arguing and a few fights in the lines for free stuff, mostly gas. There was some looting from people who evacuated, but no overall violent encounters. Albeit we knew the hurricane was coming and had tons of law enforcement hit our small town.
Another threat we had was animal threats. Mostly snakes due to our area. There is also a threat with dogs now escaping from behind fences that have Beware of Dog signs. We chased more than a few off.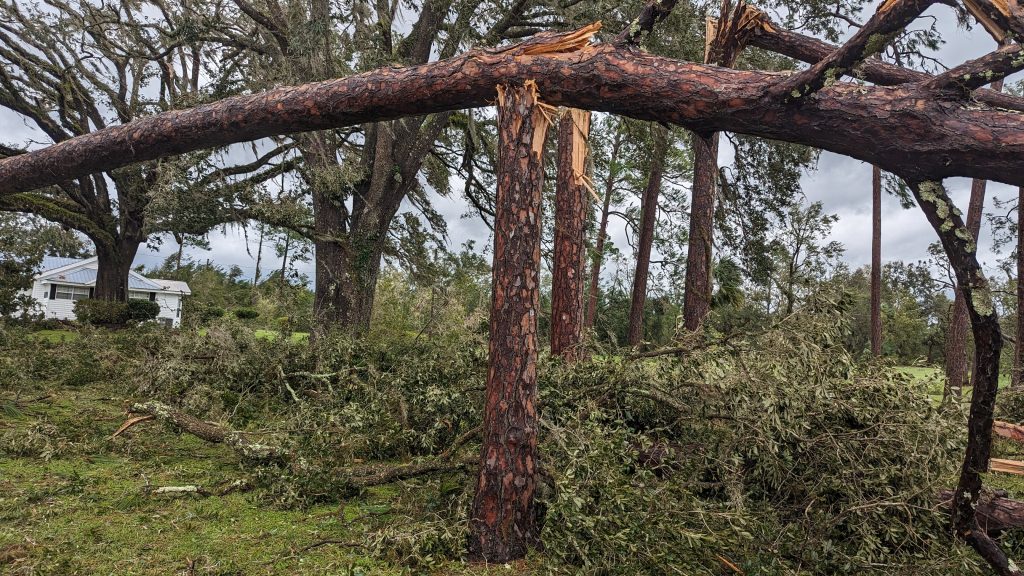 The biggest threats are the roads and debris, as well as downed power lines. Luckily, they killed the powerlines in anticipation of the storm's damage, so we did get wildfires mixed with hurricanes. Threats like widowmakers, which are famously large limbs or tree tops being suspended in mid-air, falling were the most lethal problems in our community.
While not a threat to your safety, I was amazed at how many contractors descended on our town the day of Idalia. They were offering tree removal services at astronomical rates. Beware of these fly-by-night' companies.' 
At best, they'll do the job and overcharge. At worst, you'll make a deposit, and they'll disappear forever. We had one quote from my inlaws for seven grand to clean up. Out of curiosity, I asked a local friend who does land clearing, and he looked at it and said he'd charge two grand on a normal day.
Staying Safe
My power is back, my A/C is working in full force, and my family is safe. I was quite lucky. Luck is often where preparation meets opportunity. Beyond being a little prepared, I can't credit my own family enough. It's family and community that pulse you through the rough times, and that's one of the more important lessons to remember.