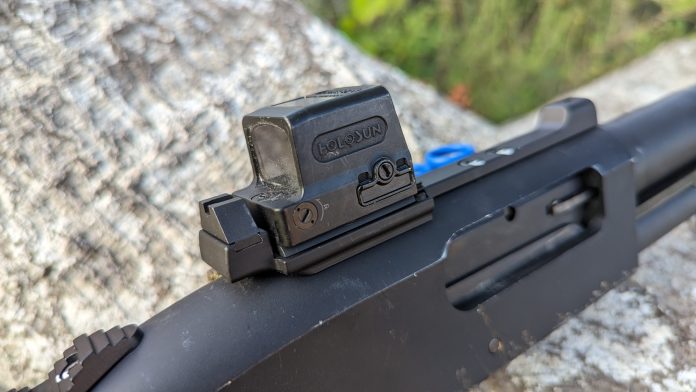 I recently got to team up with the guys at Defender Tactical to help design a sighting system and optics mount for shotguns. To be clear, they did the vast majority of the work. I pitched an idea. They did the manufacturing, prototyping, and testing. I had input here and there with my ideas, but they really put in the work to develop the mount and perfect it. It's called the CoSight, and it's recently released to the world.
Who Is Defender Tactical?
Defender Tactical are the shotgun guys. They make shotgun accessories for a few different guns, and they have a good focus on the Mossberg 500 series firearms. One of their most popular accessories is an insert that allows you to use any length of shell in your shotgun, from 3-inch magnums to 1.75-inch mini shells. They also make a HighBall sight for Mossberg shotguns and a rear safety that doubles as a rear sight.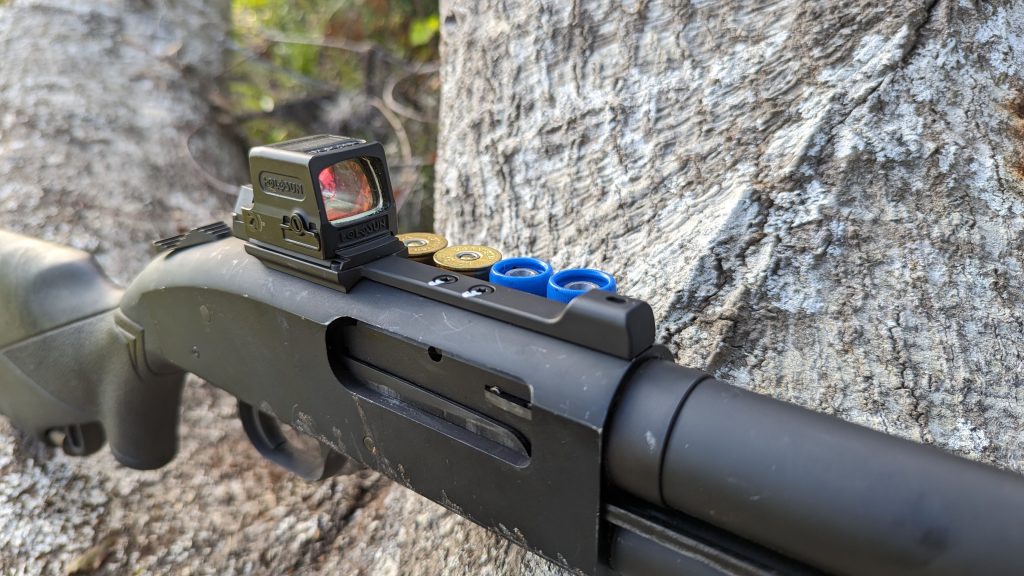 They are making some really cool stuff that's innovative. Defender Tactical is a small company, and they are doing some really novel stuff for shotguns. They were a natural partner for the CoSight.
What's the CoSight
The CoSight is an idea that implements both optics and iron sights onto a shotgun. I was searching around forever, trying to find a modern version of the rifle sights that companies like Ithaca used to put on their Deer Slayer shotguns. It seems rare these days, and I really like the speed and precision offered by those sights.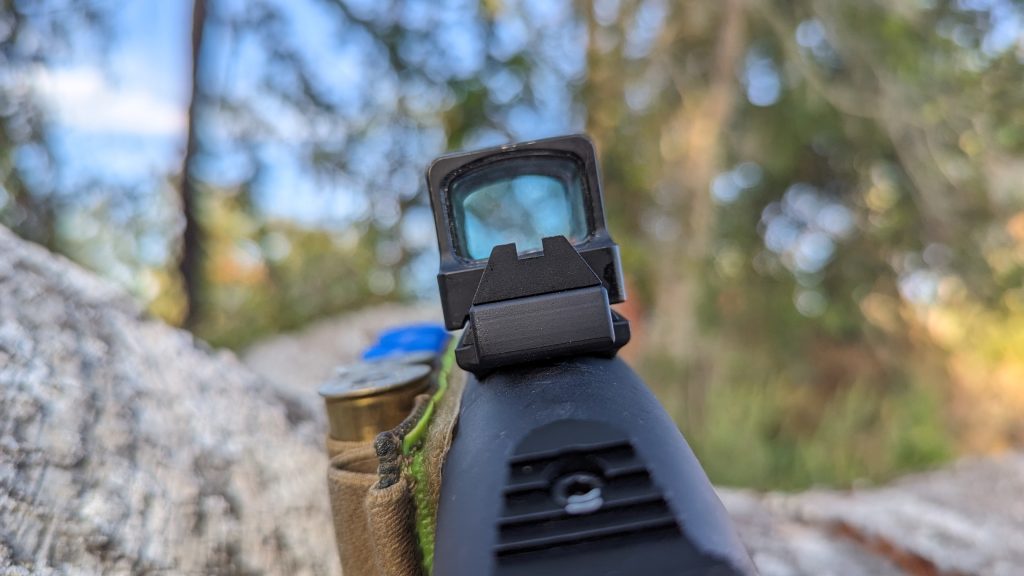 I wanted open sights on a shotgun, but I also recognized that red dots rule. Why not have both? The CoSight offers just that. The ability to have both a good, low-profile optics mount and a set of backup iron sights offers you a very capable option.
The CoSight has sight mounts for both front and rear Glock sights. It admittedly doesn't offer you a very long sight radius, but it's also a backup sight. Your red dot is doing most of the action. One of the benefits of a short radius is speed, and this is a fast way to get the gun on target. It's quick and easy to align and, therefore, easy to get accurate lead on target.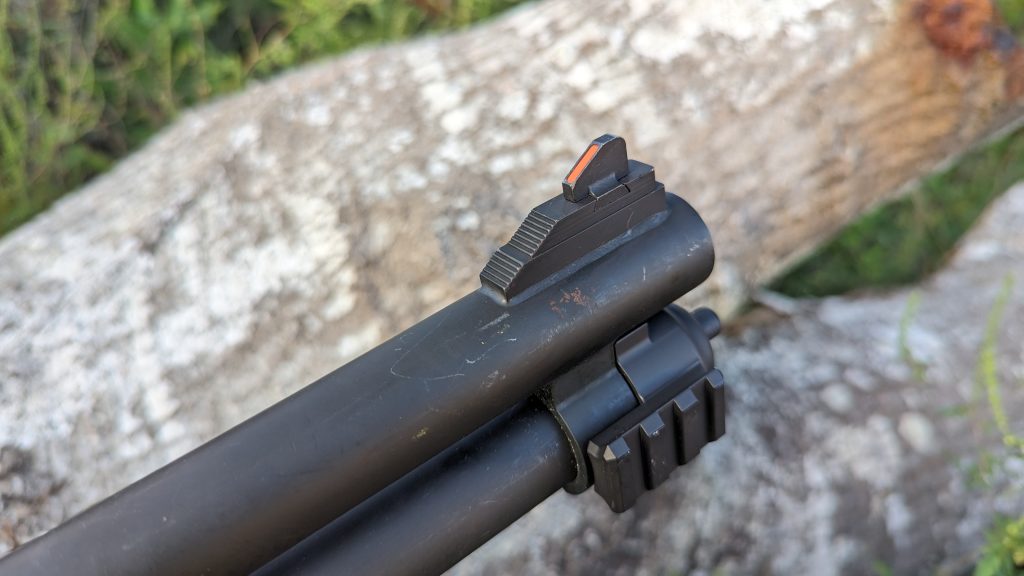 Using the front sight is optional. If you have a Mossberg with ghost ring sights and have a rifle-style front sight, then you can just use a Glock rear sight. You'll need a suppressor height .394 height rear sight. It aligns perfectly with the Mossberg front sight and gives you that long-eye relief you might want for accurate shotgun engagements.
Does it Work
I might be a bit biased, but yes, yes, it works very well. The open sights are quick and easy to get behind, which means you're on target faster. You can cowitness right through the optic with most open emitter optics. Enclosed emitters may require a higher sight. For example, the 509T requires a taller rear sight.
With a Shockwave and just the CoSight irons, I put slugs on steel at 50 yards. I'd say that's pretty dang accurate. With a Mossberg 590A1 and the longer sight radius, hitting targets at 100 yards with slugs was in the realm of possibility. (A rest helped a ton.)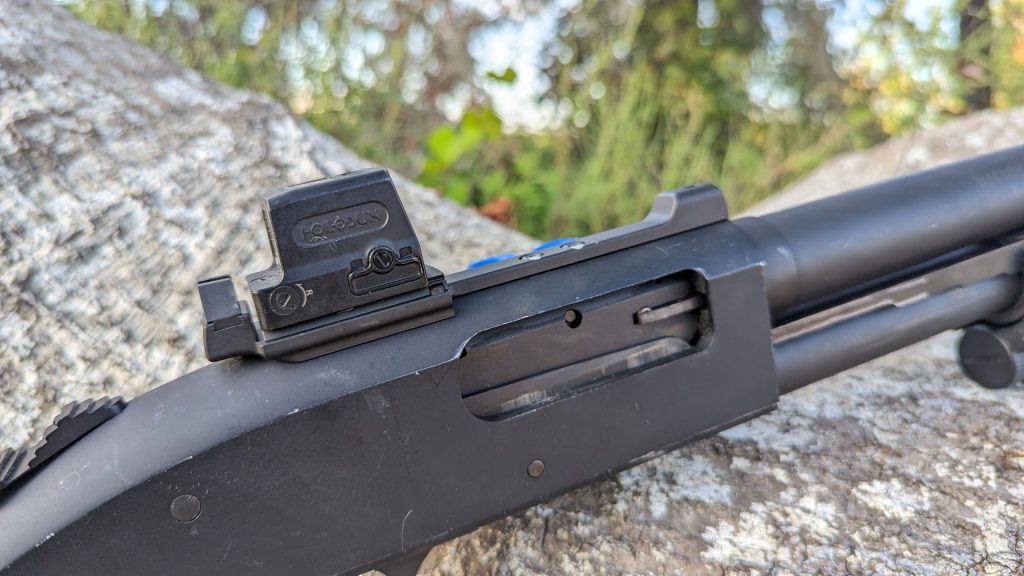 Up close, I was getting sub-second snap drills with buckshot in the A-zone. That's fast, and that's just with the iron sights. I left the dot off. The dot adds a little more oomph, but we know dots work. I wanted to test the iron sight capability.
To be clear, I don't receive any cut of the sales of the CoSight. My work amounted to some emails and text messages. I like the product. Obviously, there is a bias, but there isn't a financial one. You can check it out here.