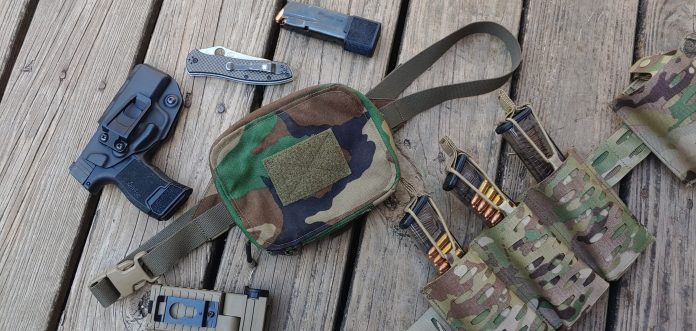 Everyone needs a good pouch they can turn into an IFAK. I mean everyone should have one. Not just us LARPers with too much money in plate carriers and armor. Everybody, pro-gun, not so pro-gun Republican, Democrat, and even space aliens, should have an individual first aid kit. As such, when shopping for one, I advise you to buy the Direct Injury Care Pouch from Defense Mechanisms. Also known as the D.I.C. Pouch.
Make of that what you will. 
For the following few paragraphs, I'm going to tell you why you should consider the D.I.C. pouch over all other options. 
D.I.C. Pouch – Sizes For All 
First, you can purchase a small, medium, or large D.I.C. pouch for whatever your needs may be. The large (6×7 inches) can accommodate seemingly enough goodies for two people. The medium (5×6.5 inches) is just right for the individual user, and the small (4×6 inches) gives you a compact option to pack the basics.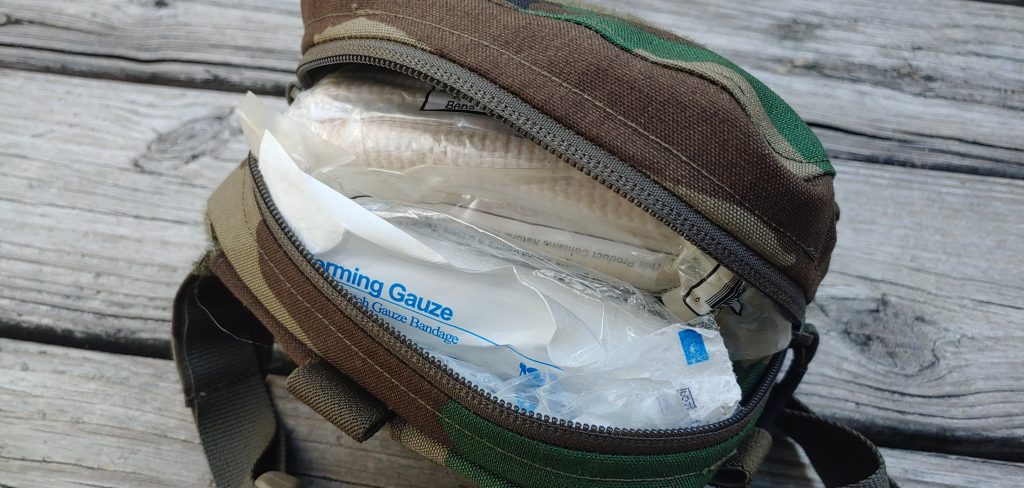 The D.I.C. Pouch you see here is the medium variant, and I find it to be like good porridge, just right. It can accommodate my CAT GEN7 TQ, a Hyfin chest seal, lots of gauze, an H bandage, medical tape, gloves, combat (clotting) gauze, band-aids, alcohol pads, and a few other little goodies. Enough so that I can help myself or another in a traumatic injury, or I can apply bandages and kiss a boo-boo at the park. 
It's small enough to be carried with ease on your gear, but also in the tree stand, on a kayak, or on any other adventure. 
Your D.I.C. Pouch Is Easy To Access 
A set of two zippers make it easy to coordinate how much access you need at any given time. You can open it just a little to retrieve a goody or two, or you can open the thing almost entirely up to access everything. The D.I.C. pouch opens up almost completely and allows easy access to your gear on the inside.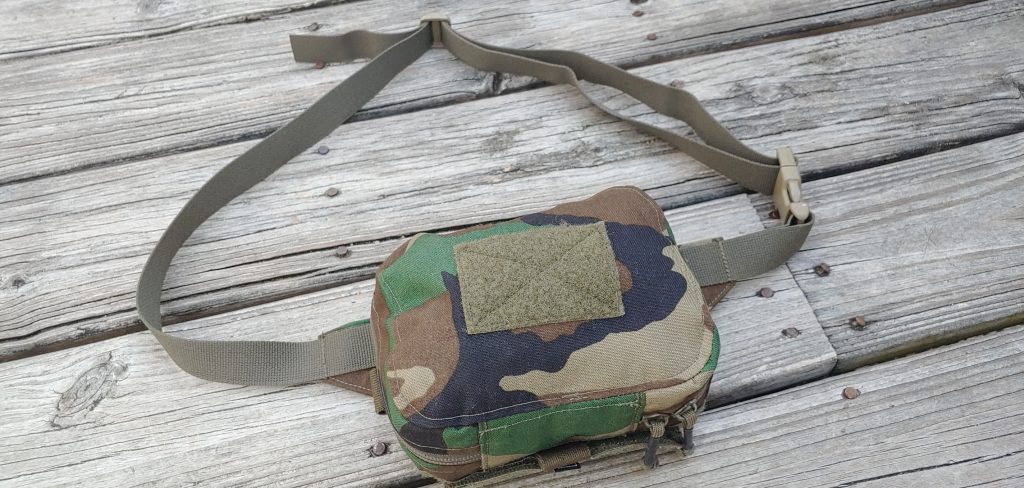 Two internal flaps keep the pouches from falling completely open and dumping your gear. These internal flaps allow it to stay open, but not so much that it will fall open when worn on a belt or plate carrier. It opens up just enough to get everything easily. 
The design also makes it easy to remove with speed. The D.I.C. Pouch can be ripped off a belt or plate carrier so you can work on your wounds without having to constantly rotate around your body to access your medical gear. You can set it in front of you, get your gear, and patch yourself up.  
It's Easy To Carry 
You can attach the D.I.C. pouch to your plate carrier or war belt easily. It has two big flaps that wrap around big war belts with ease. The rear is covered with loop material, so you can attach it to the hook material on your plate carrier. It attaches with ease, and you can very easily toss it on your tactical gear.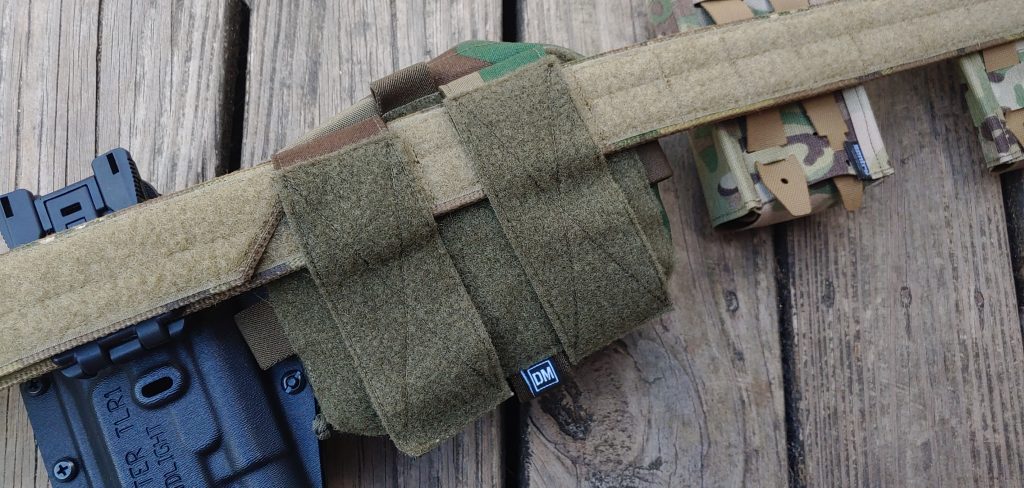 With the optional D.I.C. pouch strap system, you can run the kit self-contained around your waistband. Listen, fanny packs are making a comeback, and the D.I.C. pouch is as tactical as you can get with a fanny pack. For those non-tactical days where you still might need a medical kit for your adventuring and want to wear it separately from your plate carrier or war belt.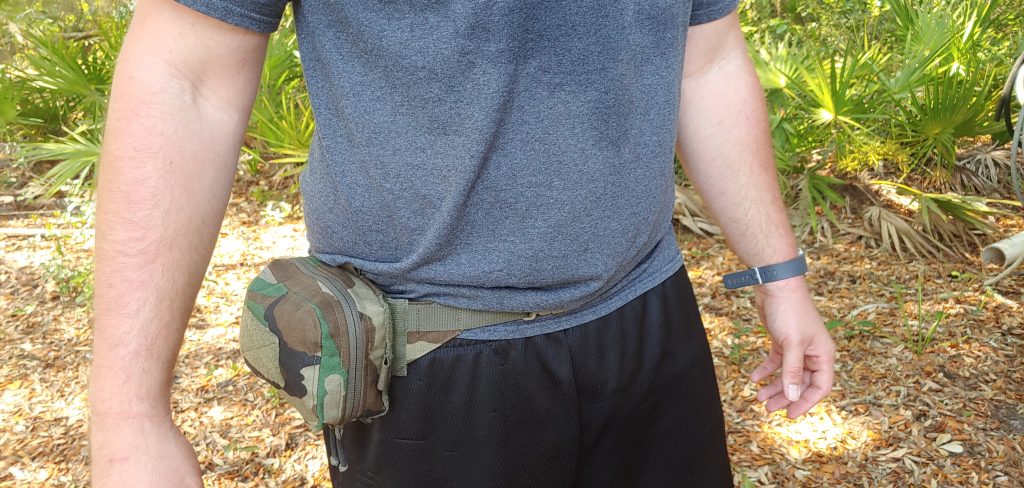 I keep it handy for fishing and kayaking. It works extremely well for both tasks. It's super small, convenient, and very easy to carry. It's tough to hate the D.I.C. Pouch. 
Easy To Organize 
On the inside, you get a hefty layer of loop material. You can use inserts from any number of companies to organize your gear. You can lock in a tourniquet holder, an organizational pouch that fits the important stuff, and tie-downs to better secure your gear. The inside makes it easy to make priorities with your medical gear, and that's always important when it comes to life-saving gear.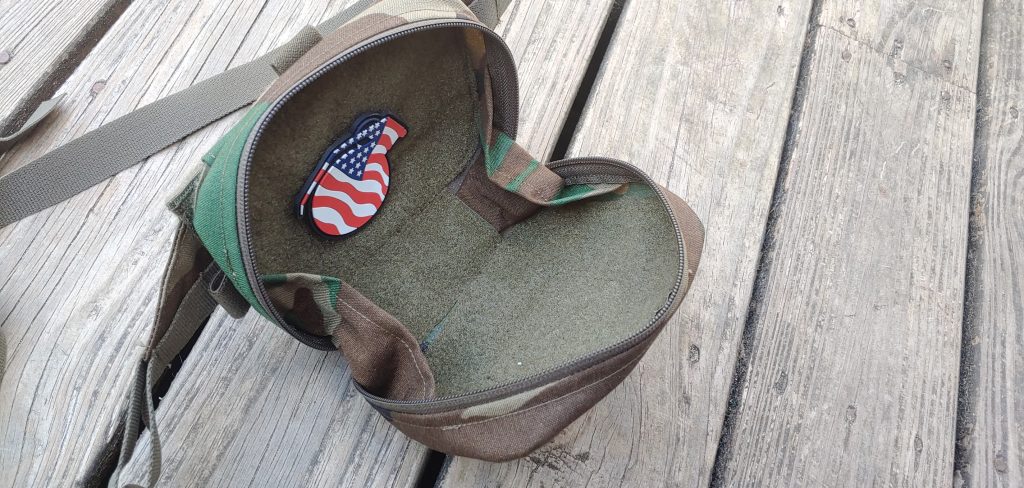 The D.I.C. Pouch Can Be Used for All Sorts of Tasks
So far, we've just talked about using the D.I.C. Pouch as a medical kit, and in that role, it works quite well, but it can be used for a variety of other tasks too. Like most things useful, it can be repurposed for a variety of tasks, and as a sweet fanny pack, the D.I.C. Pouch can be used for anything.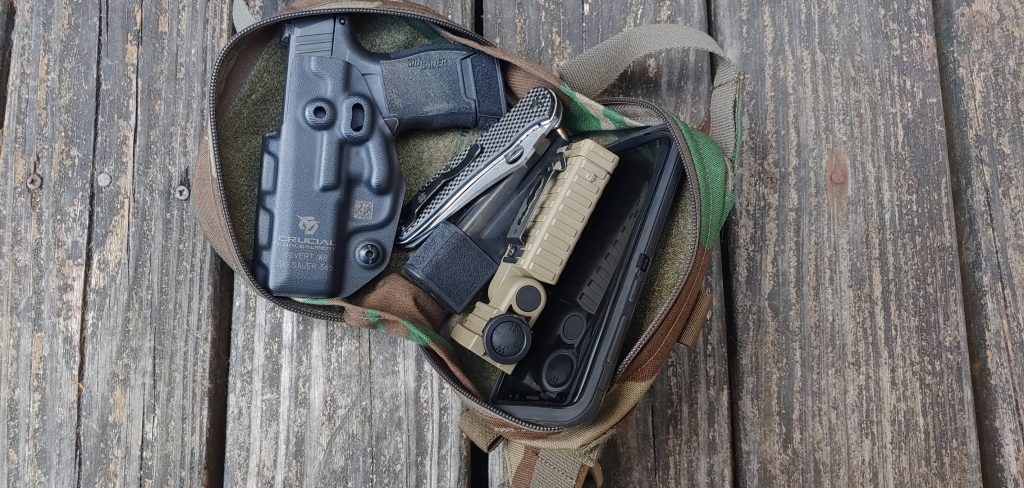 It makes a great EDC pouch for hobbies and tasks that don't allow for the traditional carry of goods. I've mentioned kayaking, and it's one of my favorite summertime hobbies. However, it's tough to carry a gun, a light, a wallet, a knife, and a cell phone when riding a waterborne man-powered craft. You can pile it in the D.I.C. pouch and call it a day. You can strap it to your body and get after it, looking as cool as a fanny pack allows. 
Comes In All Sorts of Colors 
Yep your D.I.C. pouch can come in all the tactical and normal colors. I went with woodland because it rocks. Plus, woodland is the least tactical camo option, at least in my area. It's common for dang near everything in the rural southeast, and no one assumes it's tactical. You can also do wolf grey, black, tan, and green.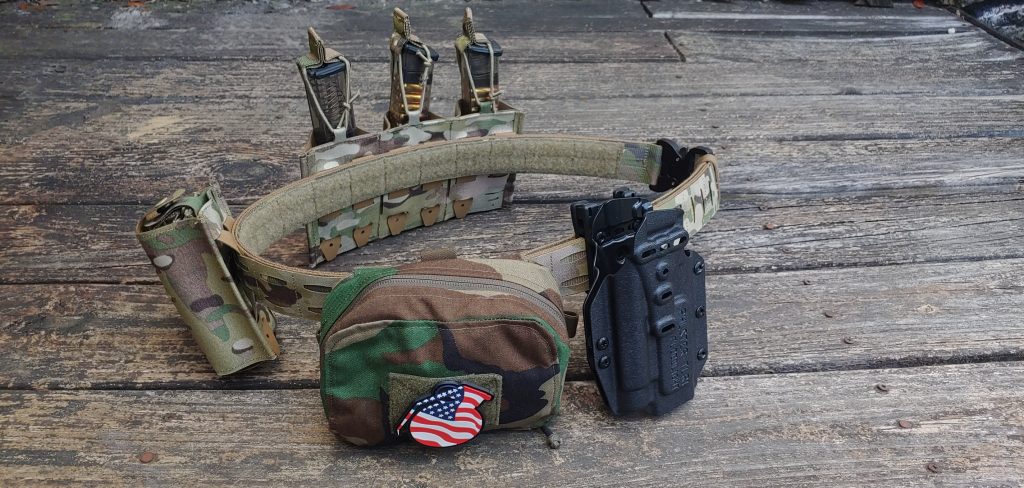 Defense Mechanisms 
Defense Mechanisms might be a new company, but they are making some awesome products from plate carriers and slings to this awesome pouch. Check 'em out for their D.I.C. pouch, but stay for their ankle medical kit. Seriously, it's a small American company doing big things, and they are worth a click, so click here.