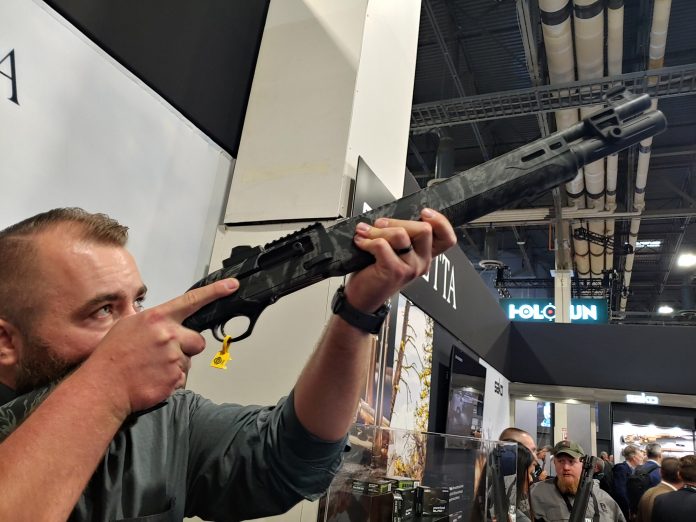 Many consider the Beretta 1301 to be the best tactical shotgun currently on the market. If it has a problem, it's the price point. At well over a thousand dollars, the Beretta 1301 can be an intimidating purchase. Beretta wisely figured out that a shotgun that's a little cheaper could go a long way. If it's made in America, it can also not need to worry about 922R and the cost of upgrading your gun. This brought us to the A300 Ultima Patrol shotgun. This semi-auto, 12 gauge shotgun offers you an out-of-the-box tactical option for less than one thousand dollars.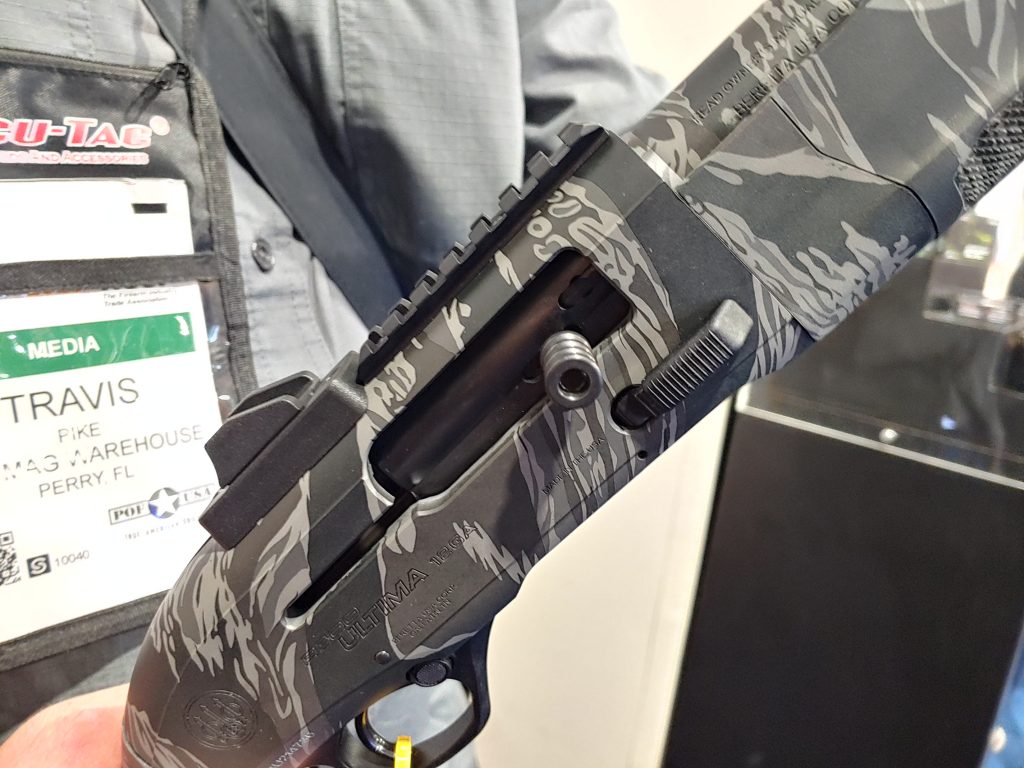 The A300 Ultima Patrol is a gas-operated shotgun that features a 19.1-inch barrel, and it holds seven rounds of 2.75-inch buckshot. Alongside the sorter barrel and higher capacity, we have a number of tactical features. This includes enlarged controls, an M-LOK handguard and barrel clamp, and a 13-inch length of pull.
Across the top sits a set of ghost ring iron sights, with a high visibility front sight and an optics-ready rail. The sights sit high enough to allow for cowitnessing with a standard mini red dot. The side of the receiver comes ready with the loop part of hook and loop to attach a side saddle too. At 7.1 pounds, the Beretta A300 Ultima patrol is a light and handy gun.
The A300 Ultima Patrol – A New Type of Shotgun
The A300 Ultima Patrol is seemingly taking aim at the latest Mossberg series of shotguns. The 940 Pro Tactical offers shooters a sub-1000 dollar shotgun that comes complete with an absolute ton of features. I have one, and admittedly it's a fantastic firearm.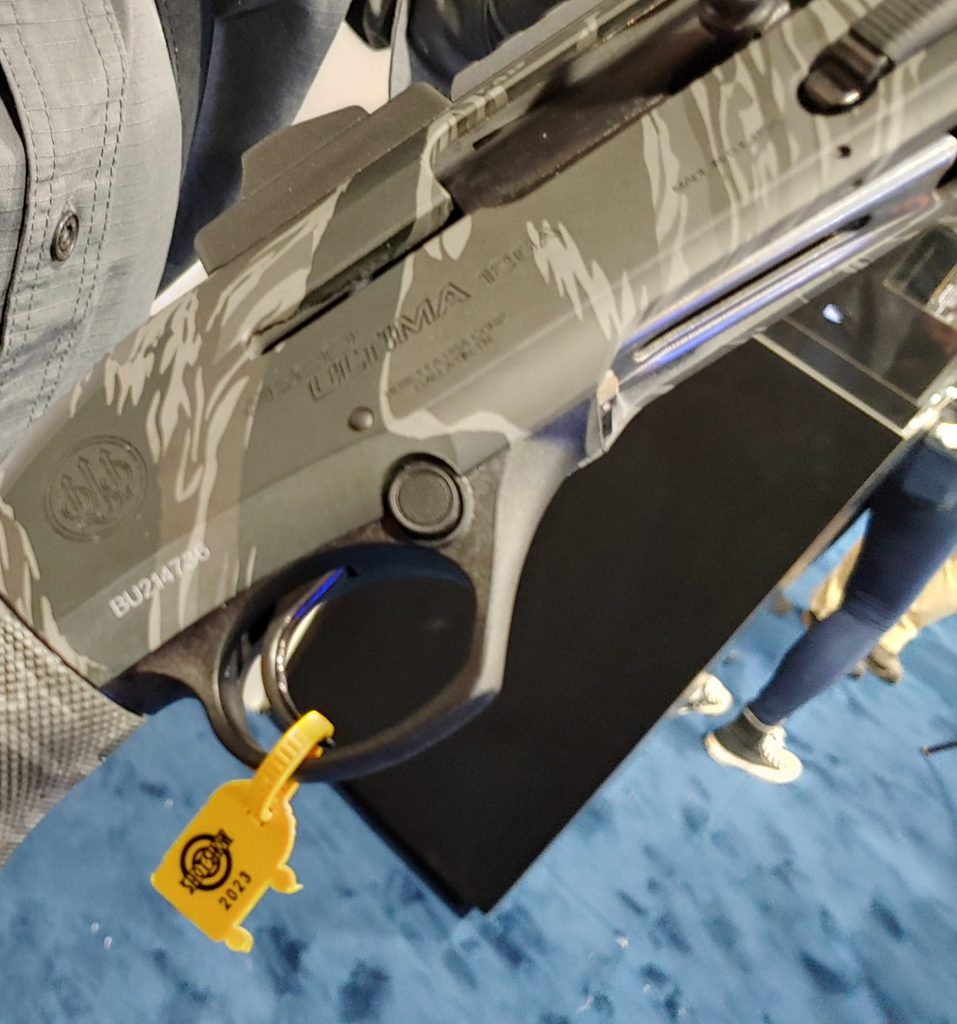 At this price point, the A300 Ultima Patrol is hitting the sweet spot of affordability for a defensive or duty shotgun. I'm curious to see how the gun handles and how the gas system holds up to extensive abuse. I have nothing but high hopes and can't wait to get a real hands-on with the A300 Ultima Patrol.