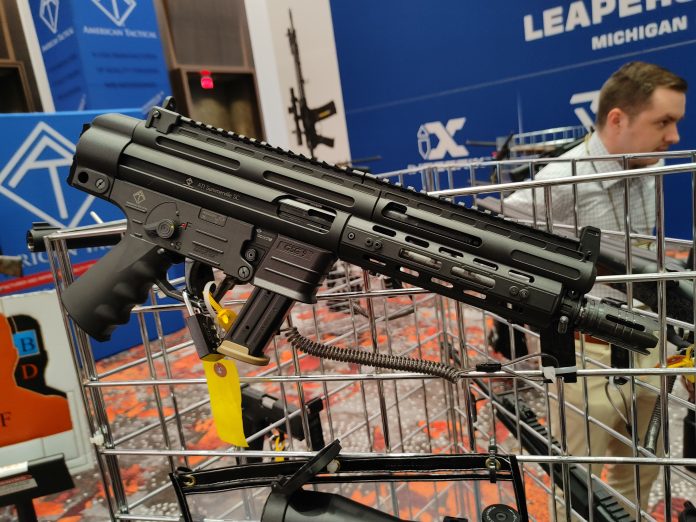 Years ago, a company called GSG made MP5 clones in .22LR. They were sweet little guns, but HK took offense and sued the company, so GSG had to heavily modify the rimfire .22s and rerelease them once more under a different name. The GSG 9 takes that same approach. It's vaguely MP5, and a number of features look and act like an MP5, but ultimately it's not an MP5. First, it's a 9mm, but also a straight blowback system. The charging handle is MP5-like and can even be locked open and closed with the HK slap. The safety and receiver have some MP5 styling, and the magazine release matches the button release on the MP5.
The GSG 9 – Not an MP5
The GSG 9 does feature a full-length optic rail across the top of the receiver and a simple set of peep sights made from polymer. The front of the gun rocks an M-LOK handguard, and the rear of the gun has a 1913 rail for attaching a variety of compatible stocks or braces. The muzzle device is a big aggressive thing that certainly stands out.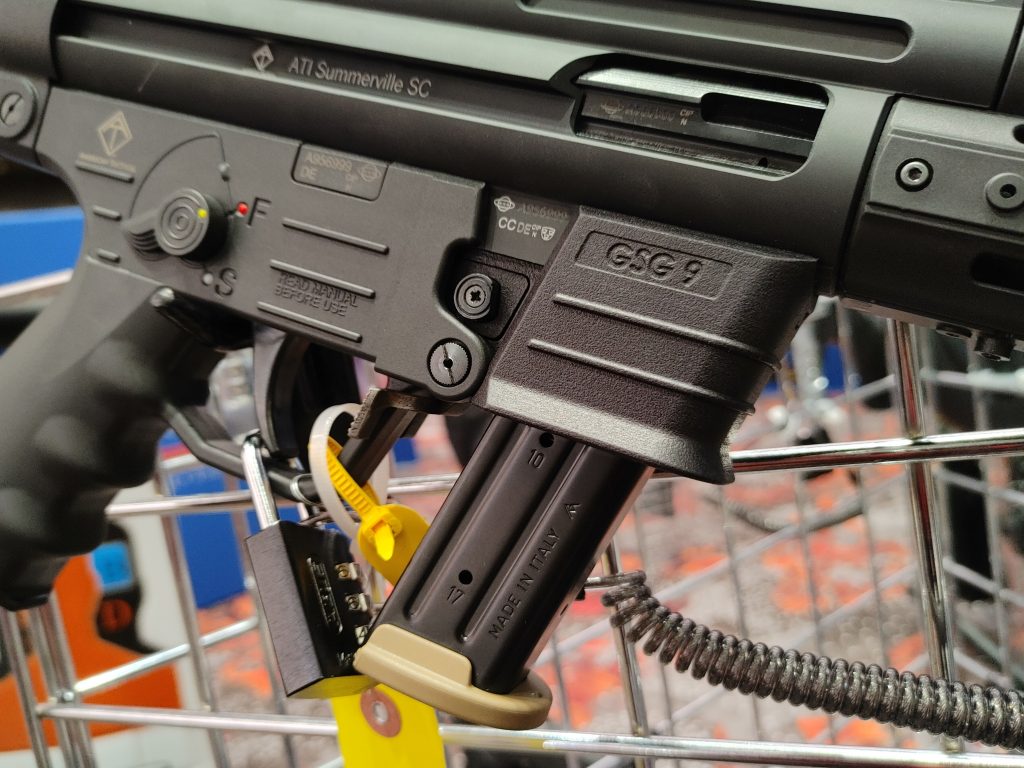 When it comes to magazines, you can use either Glock or SIG P320 magazines. The magwell isn't modular, and you don't have to choose one or the other. Instead, you get a pair of adapters that attach to the magazines. One adapter works for SIG P320 mags, and the other attaches to Glock mags. They lock in place, and you can toss either in the gun. ATI plans to sell additional adapters so you can equip more magazines with adapters for reloads.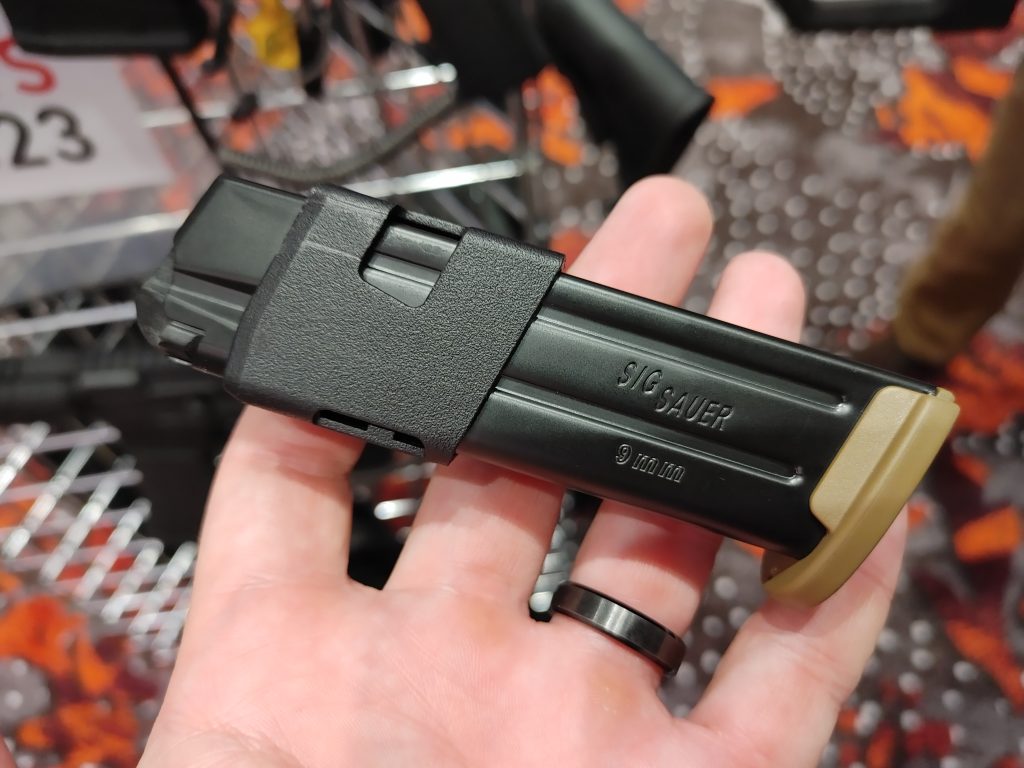 It's not nuts to think that ATI couldn't produce additional adapters to work with additional magazine patterns. I'm not sure how well this system will work, and part of me thinks dedicated magwell for each mag type would be a better, simpler option. I'm willing to be wrong, though, and hopefully, we can get a GSG 9 in to test and review.