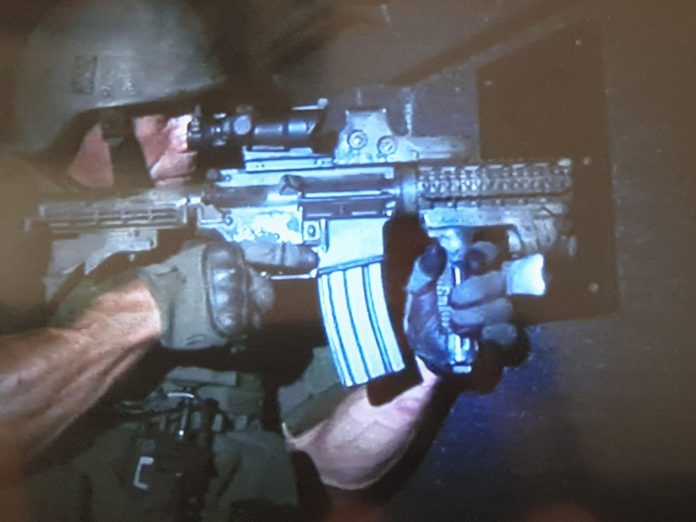 If you're a gun guy or gal, you're likely part of a few social media pages that are based around guns. This is could Instagram follows, meme groups on Facebook, subreddits, etc. I know I am. With that in mind, it seems like at least once a year. I see somebody post a screenshot from Miami SWAT or maybe a picture of an early GWOT soldier attempting to make fun of a rather odd optic setup. That setup is an EOTech with an ACOG behind it.
If you've never seen this in action or have any context, it certainly seems silly. It calls to mine an Xzibit meme talking about how you love optics so much that we put an optic behind your optic, Dawg. In reality, the setup was time period-specific and made a lot of sense in this era. As a grand old man of 33, I can't help but feel old when I explain this to the folks lambasting images. Maybe, just maybe today, we can explain once and for all why so many people placed ACOGs behind their EOTechs.
The Original of the ACOG Enhanced EOTech
It was a dark time in the early days of flat-top upper receivers. They were a game changer, to be sure. Prior to that, people mounted optics on the carry handle in a number of somewhat odd ways. A flat top upper with a small section of Picatinny rail made it easy to attach a variety of optics. Keep in mind, in this era, we had EOTechs, Aimpoints, ACOGs, and numerous variable optics, but it was well before LPVOs were widely established.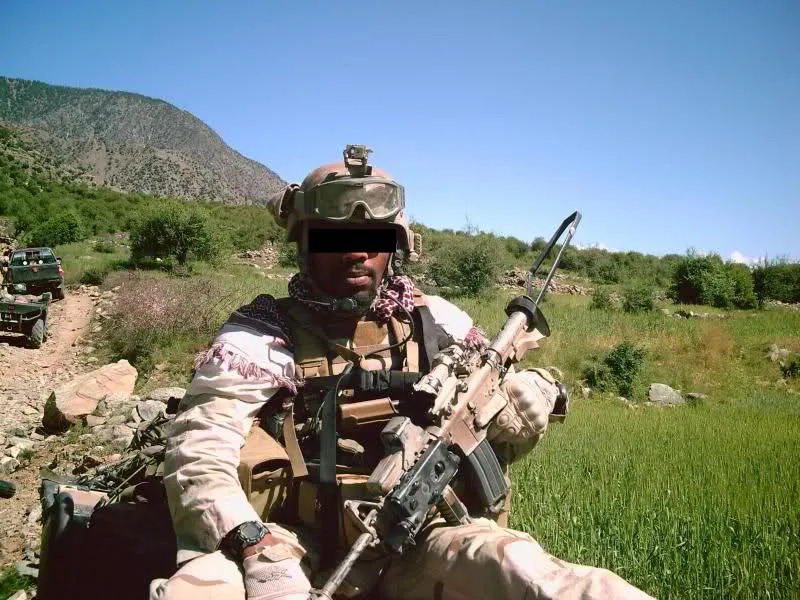 Do you know what else we didn't have? Magnifiers. In the 2003 to 2008 time frame it was a dark era if you wanted to rock a red dot with a little extra and, most importantly, optional magnification. EOTech didn't introduce the G33 until 2012 for reference. EOTech optics were quite popular in the world of close-quarters optics.
To add a little extra magnification, an EOTech-wielding shooter could pop an ACOG behind the EOTech. This gave them a fixed 4X magnifier. The EOTech would be the zeroed optic, and the ACOG would just be attached.
How Did It Work?
Believe it or not, this combination works quite well. It provides a great magnifier from your EOTech with the -0 reticle. You might ask whether the sight picture looks crowded. Not at all. The BDC of the ACOG reticle and chevron weren't a problem. The BDC fit between the DOT in the circle and the bottom ring of the EOTech reticle, and the chevron disappeared.
The point of a magnifier is to provide a little extra magnification when you want it. What do you do if you don't want the magnification? Simple, you popped the ACOG off. The best versions of this setup used a QD mount on your ACOG. Just pop it off when it's not needed. It's not as handy as flipping to the side, but they didn't have anything that flipped to the side. Plus, the ACOG is a tough-as-nails optic in the first place.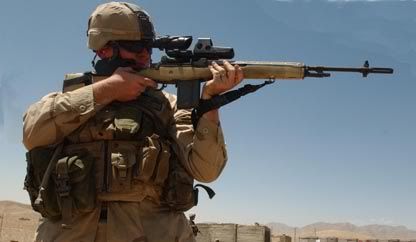 There were ways to do it wrong. Mounting the ACOG to the upper and the optic to the handguard was one example of the wrong way outside of monolithic uppers. There was plenty of room on a stock flat top upper for both optics.
This setup was used for quite some time but faded into obscurity when magnifiers hit the streets and proved tough enough to function. Thus, the use of the EOTech and ACOG has since faded into obscurity. Its only fate is to pop up on meme pages for less informed people to make fun of it.