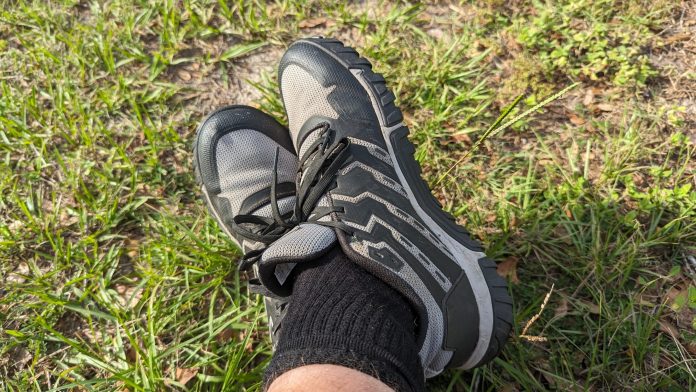 Coming into the beginning of summer, I had a problem. I had started taking workouts more seriously and doing dedicated programs rather than just kind of winging it and changing my program every four weeks when I got bored. I outworked my dad-approved New Balances, and I needed new shoes. I need supportive shoes, tough shoes, and shoes with a good grip. Little did I know that my solution would come from a cargo pant enthusiast's favorite source, 5.11 Tactical. The 5.11 Maxgrip Trainers were a solution to my problem.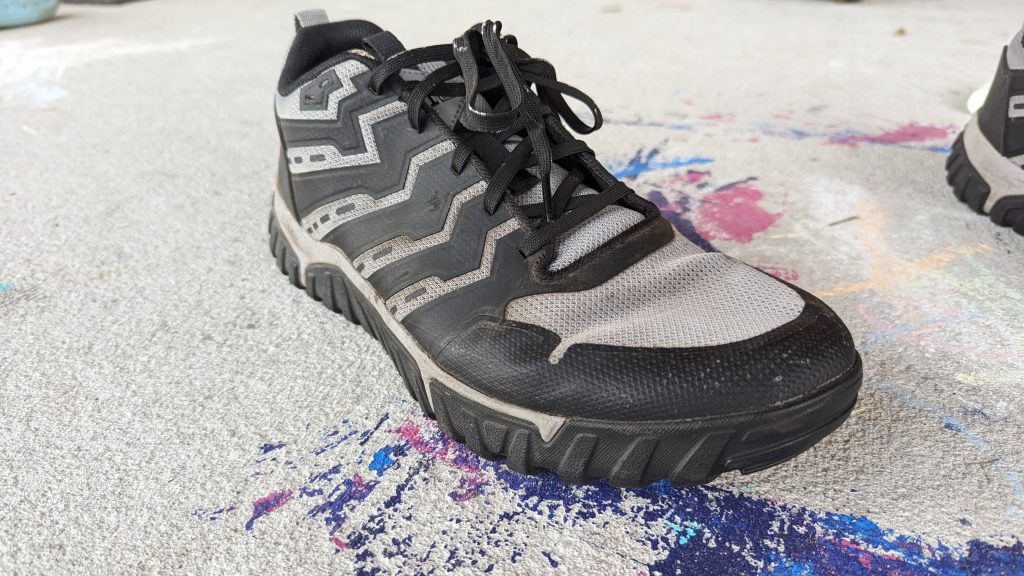 I had a few problems, well, more specific problems. Namely, my feet hurt. I got hit with plantar fasciitis. Too many miles too fast resulted in near-constant pain in my left foot. I started with exercises and stretches but was also advised to change my shoes, so I did. Second, I run off-road and do lots of jumps on tires, and beyond. I would find myself slipping and needing more grip texture.
When I stumbled across the Maxgrip Trainers, I figured, why not? Trainers aren't running shoes, but I don't run that much compared to people who actually run. 5.11 Tactical was happy to send them for this review.
Breaking in the Maxgrip Trainers
The Maxgrip Trainers are tight-fitting at first. They aren't necessarily sized small, but they don't leave much, if any, slack. That's not a bad thing. This helps prevent blisters and hotspots. The front of the shoes features a reinforced toe. It's not metal but polymer, and for off-road running, that seemed great to me. Kicking rocks, literally, is a real pain.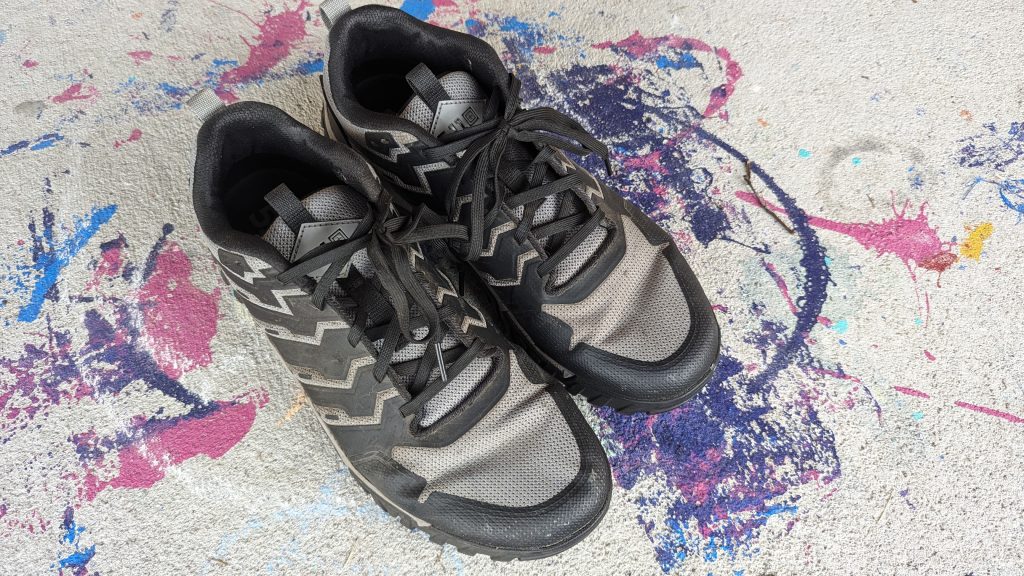 On first wear, that polymer toe was not the best feature. When I did lunges, I felt it dig into and rub. After running two miles, the toe started to impact my actual toes. It was a bit discomforting, but preservation proved to be a good quality. The pain went away as I wore the shoes and broke them in. I've never had to break trainers in, but the Maxgrip can certainly use it. They loosened up a hair, making them easier to slip on.
Hitting the Pavement
Not pavement exactly, but a limestone road. I kept the slow increase of my miles, and my plantar fascitis slowly went away. I'm not saying the Maxgrip trainers cured me; that was likely the stretches and exercises, but the pain never came back. I kept up the exercises, but they weren't doing much before I swapped shoes.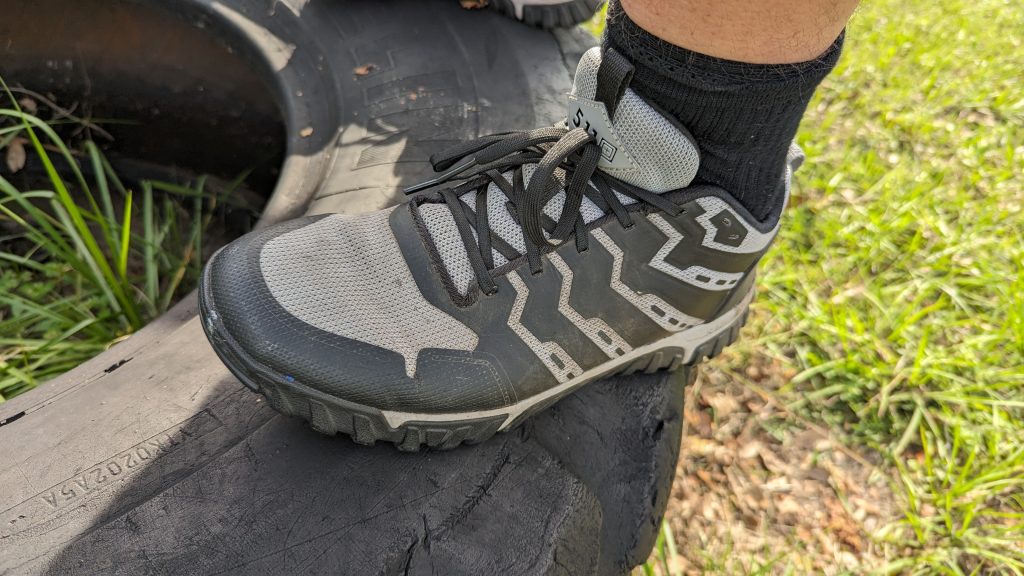 The shoes worked well on the limestone road. They provide a good deal of support, which a man my size needs. They don't slack or give, and the thick soles prevent me from feeling the rocks, pebbles, and other crap beneath my feet as I rune. That front reinforced toe provides some significant protection, and it's protection I appreciate.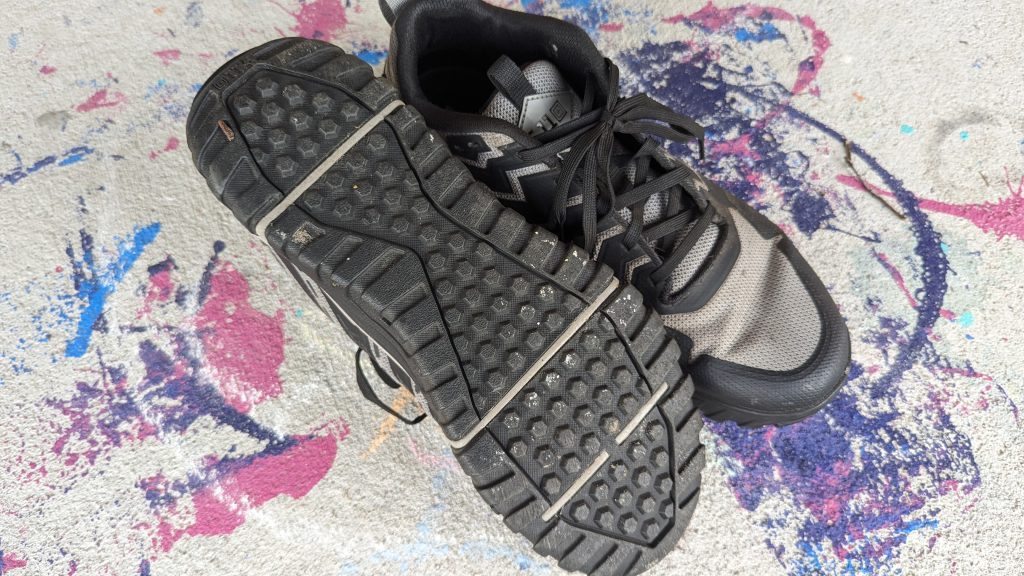 Beyond running, they became my shoes for HIIT and lifting. The grip on the bottom is intense, and when doing box jumps and jump rope, the traction prevents slippage. That's critical when you're jumping up and down on a giant tractor tire. The Maxgrip name certainly lives up to its name.
Comfort and Beyond
The Maxgrip trainers are plenty comfortable. They have a good deal of support and a great insole. I typically toss the insoles and replace them, but I'm getting the 5.11 insoles around. The Maxgrip Trainers are solid shoes for high-intensity fitness. While they aren't runners, they work fine for basic road work and sprints. When it comes to lifting and functional fitness, they are solid, high-quality shoes that dig deep and grip hard. Check them out here.