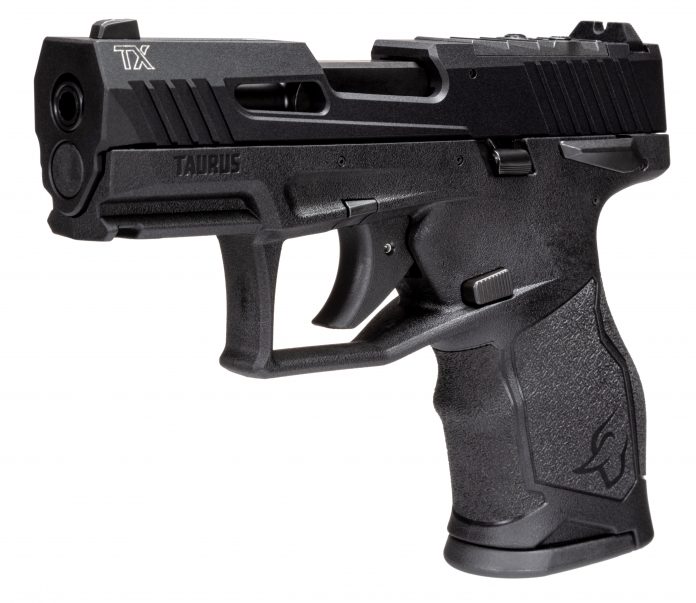 January 2023, Bainbridge GA – Following on the heels of the wildly successful TaurusTX™ 22 full size, Taurus USA is upping the ante in the 22 LR game again, this time with the all new TaurusTX™ 22 Compact.
People loved the TaurusTX™ 22 full size so much they started demanding a compact version, which is ideal for people with smaller hands and the bold folks opting to carry a 22 LR pistol. Regardless of which of those you are, you'll love the TaurusTX™ 22 Compact's 13 round staggered column magazine. You'll also love the slide-mounted mini-red dot sight mount that accepts optics fitting the Holosun K footprint.
Additionally, the TaurusTX™ 22 Compact features a suppressor ready threaded barrel, as well as the same industry-standard sights you'll find on the GX4 Family of pistols. The trigger is just as good as you've come to expect from the TaurusTX™ 22 family, breaking cleanly with no stacking.
The TaurusTX™ 22 Compact continues Taurus' commitment to excellent by providing another reliable, affordable firearm for American gun owners. With an MSRP of $399.99, the TaurusTX™ 22 Compact is sure to be another huge hit for Taurus.
About Taurus:
Taurus Holdings, Inc. ("Taurus") and its subsidiaries continues to evolve and produce revolutionary new products. In addition, new standards for quality and efficiency help deliver reliable and affordable guns to the market. Taurus is based in Bainbridge, Georgia. Taurus is owned by Taurus Armas, S.A. which is a publicly traded company based in Brazil. Taurus Armas S.A. manufactures a wide variety of consumer and industrial products that are distributed worldwide.For additional information, visit www.taurususa.com.