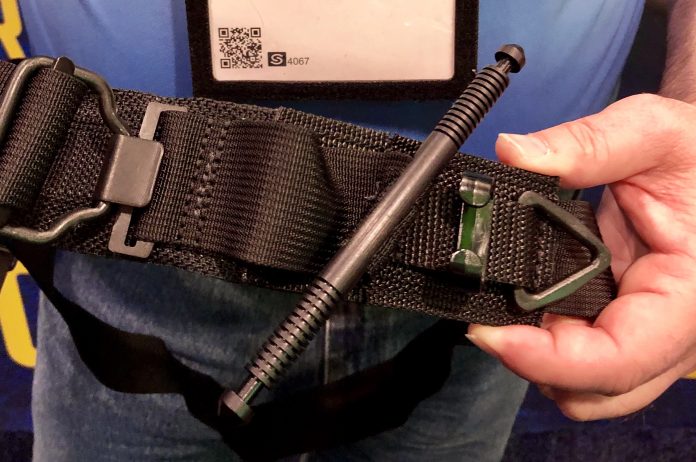 Several hours at SHOT this week were devoted to checking out Tac-Med companies and equipment. I am a lowly General Pediatrician, but due to this thing that we all do in the Gun Industry we expose ourselves to the possibility of trauma and death on a fairly regular basis. Thus, we owe it to ourselves to be the best-prepared and equipped that we can be.
The highlight of my search was my visit with Tactical Medical Solutions. I spent a phenomenal 20 minutes or so with Dan at the booth, where he told me about some new developments and cool items that someone like me wouldn't ordinarily know about.
Tactical Medical Solutions is the maker of the well-known SOF Tourniquet. As Dan discussed, there were some design tweaks that needed to happen in order for this tourniquet to function better – especially in self-application. Those tweaks have been made, and the SOF Tourniquet GEN 4 (SOFTT-W) will be coming out in a few weeks.
The new modifications address the currently model's difficulty with securing the windlass one-handed. There is now a retention clip to hold the windlass while securing it in place. The windlass itself has been lengthened and redesigned. Both of these changes were aimed to help with one-handed manipulation – for situations where one is applying the tourniquet to one's own arm and may not have the finger dexterity and fine motor control needed to manage the manipulations previously necessary to secure the device.