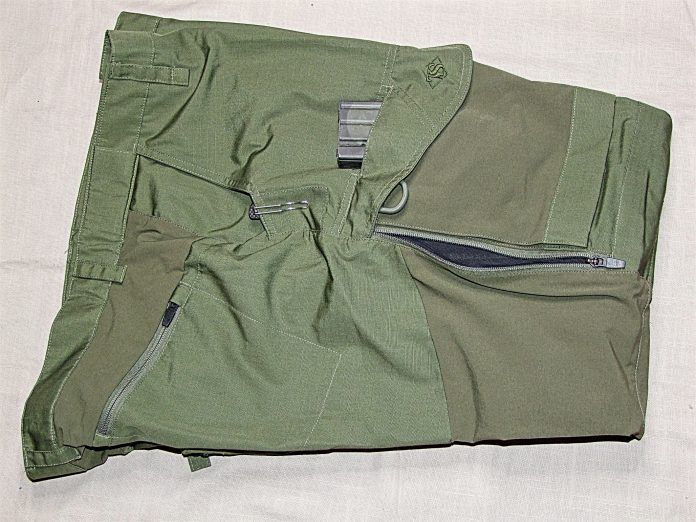 From Scott Smith
One item shooters are forever searching for is the perfect pair of pants to shoot in. Most of us look for pants that are not only good for the range, but ones that look good enough to wear to the store or travel in. It is an even bigger bonus if they do not break the bank. Two companies offering pants that fill that meet those requirements are Tru-Spec ( www.truspec.com ) and 5.11 Tactical ( www.511tactical.com ).
When it comes to innovative clothing for duty, casual, range or field wear; Tru-Spec is leading the way. They offer a variety of products; shirts, pants, outerwear with a number of price points and the latest in fabric technology. This year the 24/7 Xpedition Pants was introduced as one of their flagship products.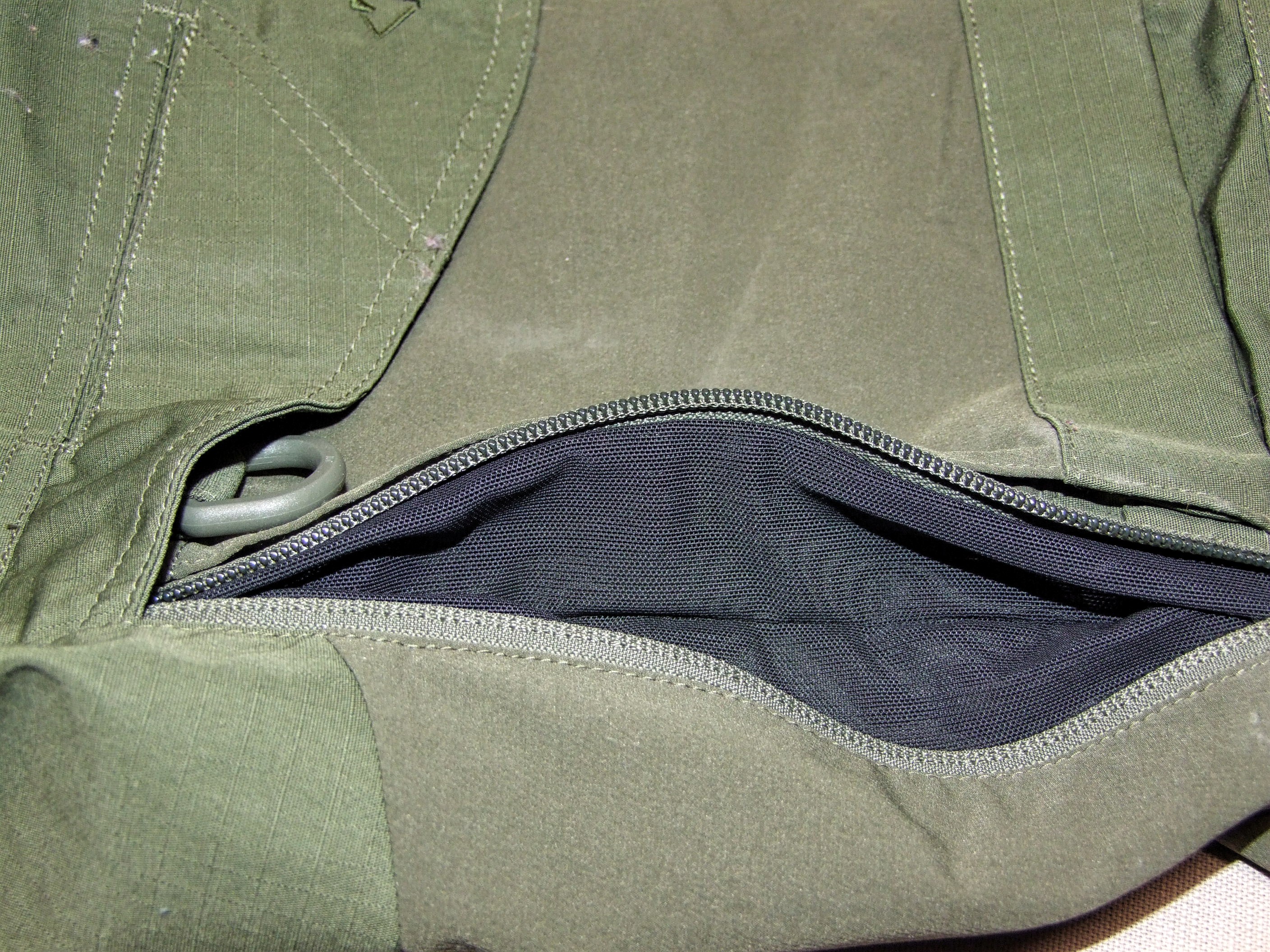 What sets the Xpedition apart from other pants in Tru-Spec product line is the material. It is a four way stretch DWR treated fabric that resists stains and gives you freedom of movement no matter the position you are in. To further reduce odds of pinching the crotch is gusseted from knee to knee with a stretch nylon. This gusset also allows for better airflow to reduce chafing. Tru-Spec uses this material in the back of the waistband as well. For added comfort and fit there is a French fly with hidden expandable waistband.
Since these pants are designed for hard use the articulated knees double layer with internal knee pad pockets. The backs of the knees use the same stretch fabric as the gusset. These might seem like minor items; but they greatly increase your ease of movement over other "tactical" pants. Simply try bending any of the duck canvas pants versus the Xpeditions; you will immediately notice the difference.
Tru-Spec ensures you have plenty of pockets to carry your stuff. The front pockets are L shaped slash with reinforcements to prevent your clip-it knife from wearing a hole in them. The right rear pocket has a zipper closure while the left one had a flap closure. Each of the cargo pockets has a snap flap closure and the left one has a zipper to keep your gear secure. Both pockets have carbineer loop and a separate magazine slash pocket behind them.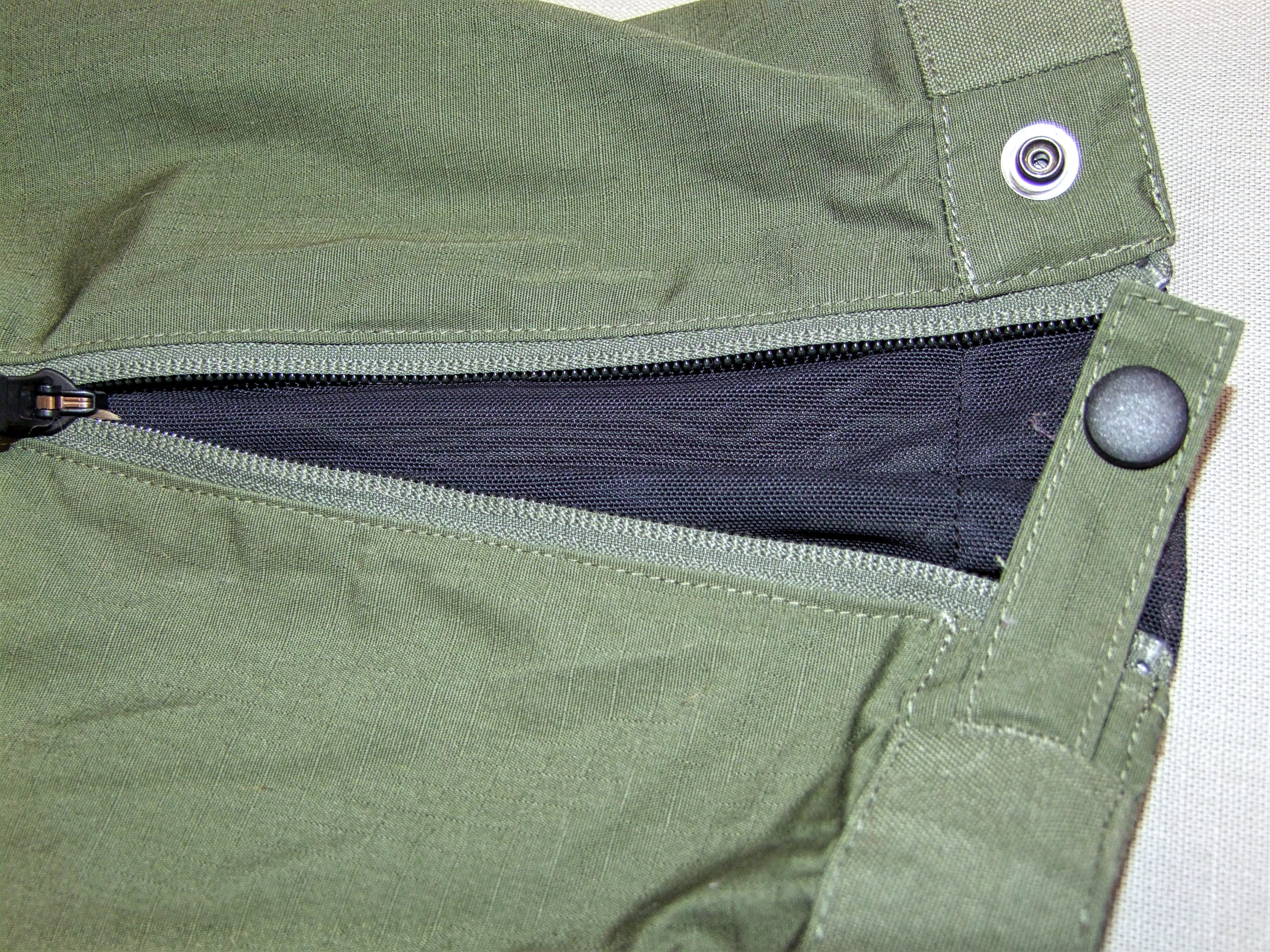 You will find the Xpedition is designed to keep you cool in hot sticky weather as well. Along the seam of each cargo pocket is a zipper closure over a mesh panel. Both legs the same panel at the opening as well. This creates airflow allowing you to dissipate a lot of heat. The taper of pant legs traps a lot of heat these panels will reduce that build-up much better than rolling our BDUs up to our boot tops did in basic training.
An area often overlooked on pants it the belt loop. The loops on Xpeiditions are bar tacked to help prevent them from pulling off. Loops are also placed to not interfere with placement of a holster. Many companies put a loop along the out seam, right where many folks wear a straight drop holster. There are two rear loops to evenly distribute the load and prevent your pants from sagging.
The Xpedition is available in a number of sizes for men and in a number of colors; navy, black, OD, khaki, coyote, charcoal and Multicam. As you can see Tru-Spec builds the Xpedition to give you the most bang for the buck. After wearing them for a while in my humble opinion they are worth every penny of the $117.95 MSRP.  You will find them under $100 online.
Over the last twenty plus years we have seen more and more women taking up hunting and shooting. This has led to demand for pants designed to fit ladies, not just men's pants made smaller. From their humble beginning with the 5.11 pants and shorts; 5.11 Tactical has been one of the companies that started designing pants built to fit a woman. At last count 5.11 Tactical has over thirty pants for ladies.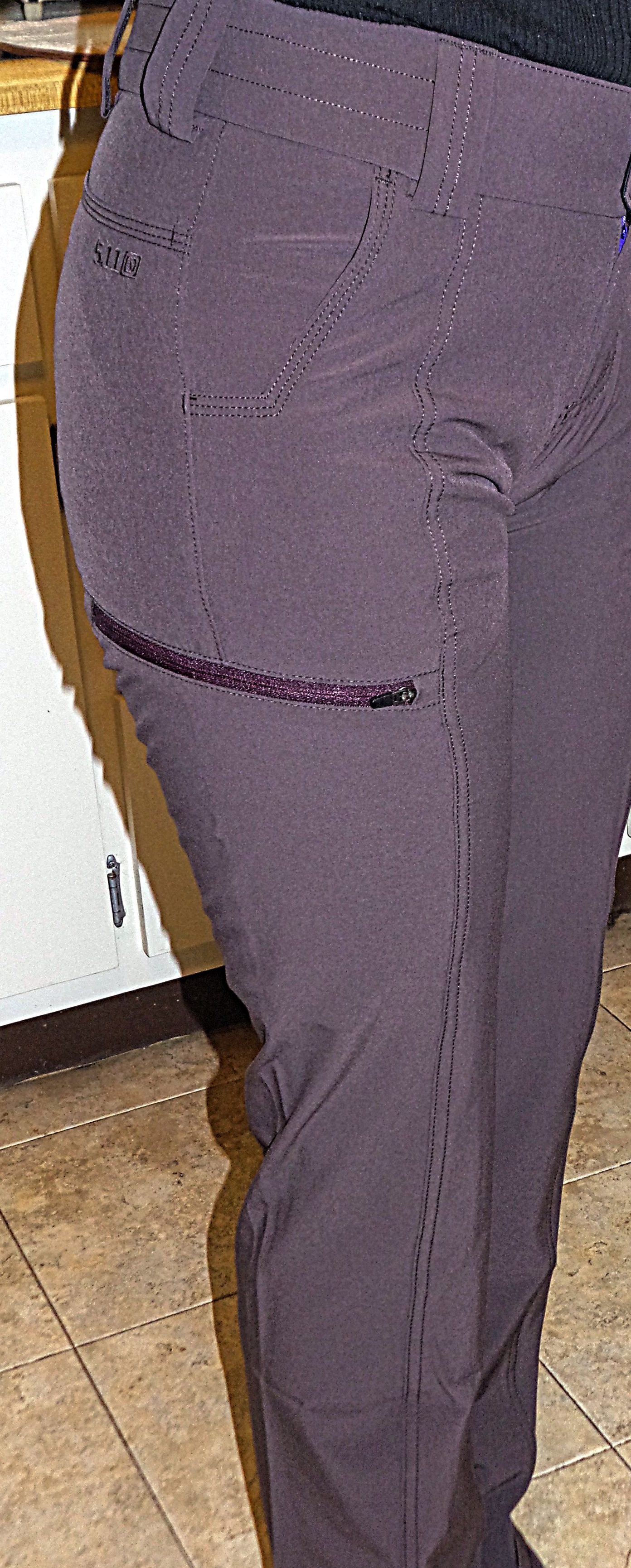 Two of their latest ladies pants are the Mesa and Defender Flex Slim Jeans. Both pants are designed for and by women to fit the active lifestyle. They are also designed with functional belt loops that easily accommodate a belt for range and concealed carry. For comfort both are made from fabric that gives when you move. Either pair will set you back $69.99
The Mesa is a low profile tactical style pant with its low profile zipper thigh pockets, traditional slash front pockets and rear patch pockets. The front pocket's slash is flat at the bottom to allow a clip-it knife to lay flat. You can easily stash an AR magazine or smart phone in the rear pockets. To ensure you do not lose your phone, I would zip them in the thigh pocket.
When it comes to comfort you will be hard pressed to find pants that beat the Mesa. The DWR polyester elastane fabric is four way stretch. The eight inch tapered pant leg allows for easy on/off while giving you a fitted look when worn. The extra wide rear belt loop keeps them from gapping and sagging when you are wearing a pistol.
I have on good authority from my oldest friend in the world that the fabric is comfortable for all day wear, even when it is flying a desk. It was also passed on to me that these pants wash well after surviving the rigors of grandkids and their spills. Reality is not every one is Laura Croft nor do we all shoot. The Mesa can be had in sizes 0-20 in regular and long lengths. You can choose from black, lunar (grayish), python (light OD), or raisin.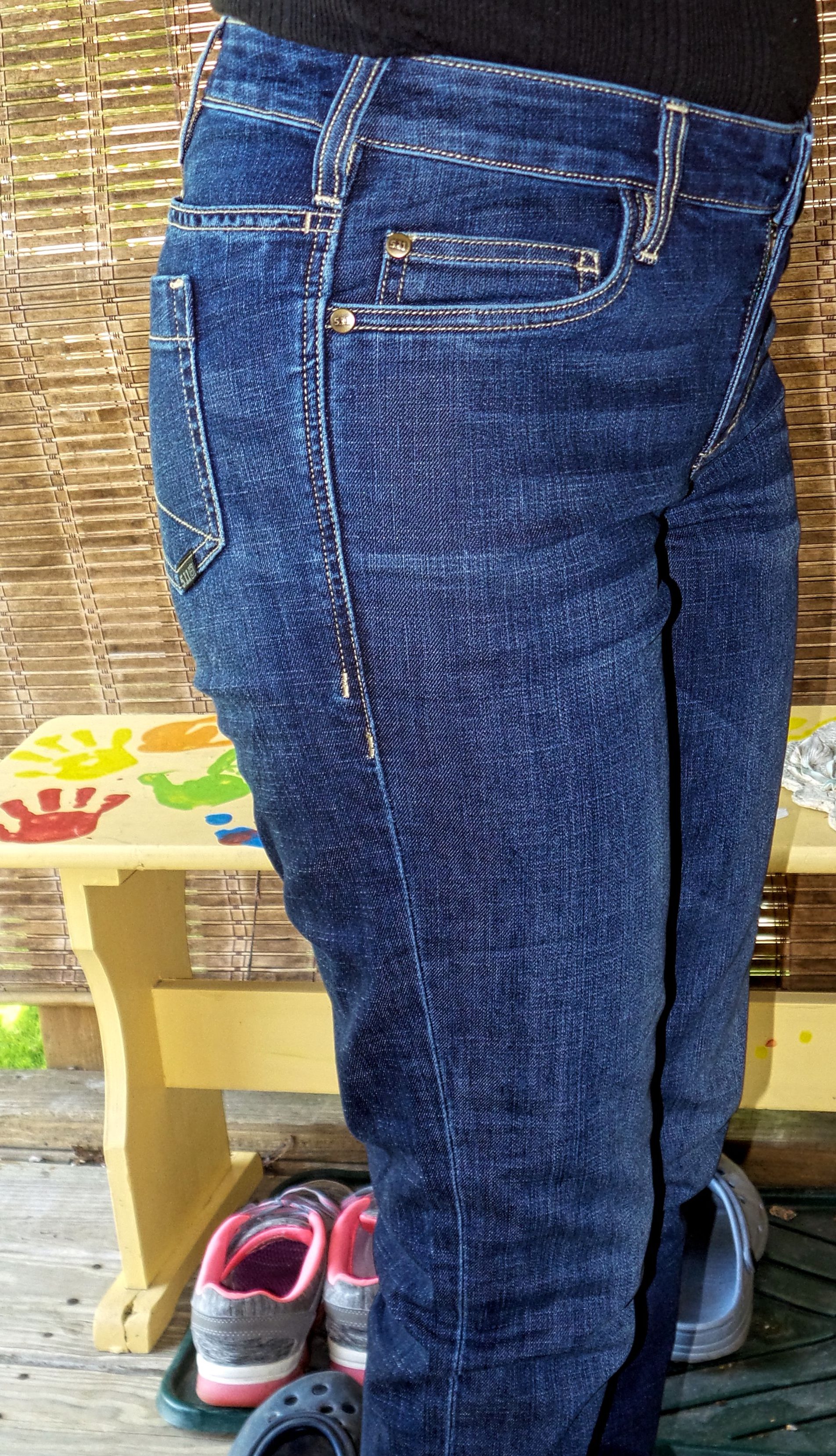 If you prefer jeans the Defender Flex Slim Fit Jeans should suit your needs. Unlike teenage slim fit, these pants are not second skin tight. You would be hard pressed to tell these jeans from popular brands. They have traditional riveted front slash pockets, with a front "watch" pocket in the right front. The rear pockets are patch style with magazine pockets at the bottom of the waist band. The rear pockets have stylish stitching and a flag logo on the right pocket.
While the Slim Fit Jeans do not not have eight inch legs, they will are easy on/off thanks to the 76/24 cotton poly blend of the 10 ounce T400 stretch fabric. If you wear boots these will tuck neatly and comfortably into the shaft, it was not recommended to wear them over cowboy boot shafts. Blouses tuck neatly into the waist without feeling snug thanks to the fabric's stretch.
For daily wear the Slim Fit Jeans are ideal. My dear friend avoid jeans for work because they are stiff and uncomfortable. She says these jeans do not wear you out sitting for eight to twelve hours like traditional cowboy style denim jeans do. More importantly they give you freedom of movement when you need to knee, climb or any other daily activity. She tells me unlike the Mesa's; the Slim Fit Jeans are not immune to the messes of a pre-schooler…pre-treat before washing.
You can pick three shades of denim color; Pacific (stone washed), light wash (worn look) or Indigo.  Size wise you can choose from 0-16 in short, regular and long lengths.
After having worn both the Mesa's and Defender Flex Slim Fit Jeans, I was told they are amazing pants. They wash and machine dry well. There is no shrinkage and the sizes run true. Both pairs get worn about every five days, that's how much she likes the fit. Having heard complaints about women's clothing be it her uniforms when she was an EMT, casual or dress wear over the last thirty years, I can tell you this is high praise.
5.11 Tactical has really taken their commitment to their women's line seriously and it shows. The Mesa and Defender Flex Slim Fit Jeans will serve you on the range, hiking the fields, out on the town or at work.  They will make good gifts for yourself or others on your gift list.