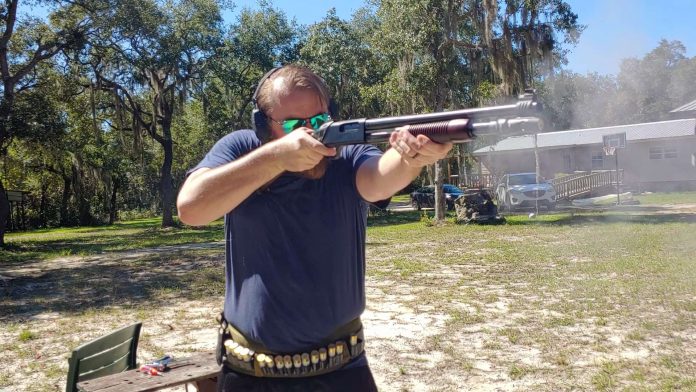 Sometimes I just browse through Amazon Warehouse deals for gun stuff and come up lucky. I bought quite a nice under-the-bed safe, a nice Streamlight, and the TacStar shotgun sights for very little money. The TacStar shotgun sights are our subject today. These sights are designed to quick-attach to Mossberg 500 and Remington 870 shotguns without the need for gunsmithing. The rear peep sight installs a lot like a side-saddle, and the front sight installs over your bead sight with a mounting system.
TacStar Shotgun Sights – First Impressions
If I had purchased these for the retail price of 45 bucks, I might have been a bit disappointed. For 18 bucks on Amazon Warehouse deals, I can deal with it. These are made from polymer, which is often okay, but this polymer feels exceptionally cheap. It's soft; it bends and feels like I'd snap the front sight off as soon as I bounced it off something. Same for the rear sight. If it snagged on something, it feels like it'd break off or bend without much effort.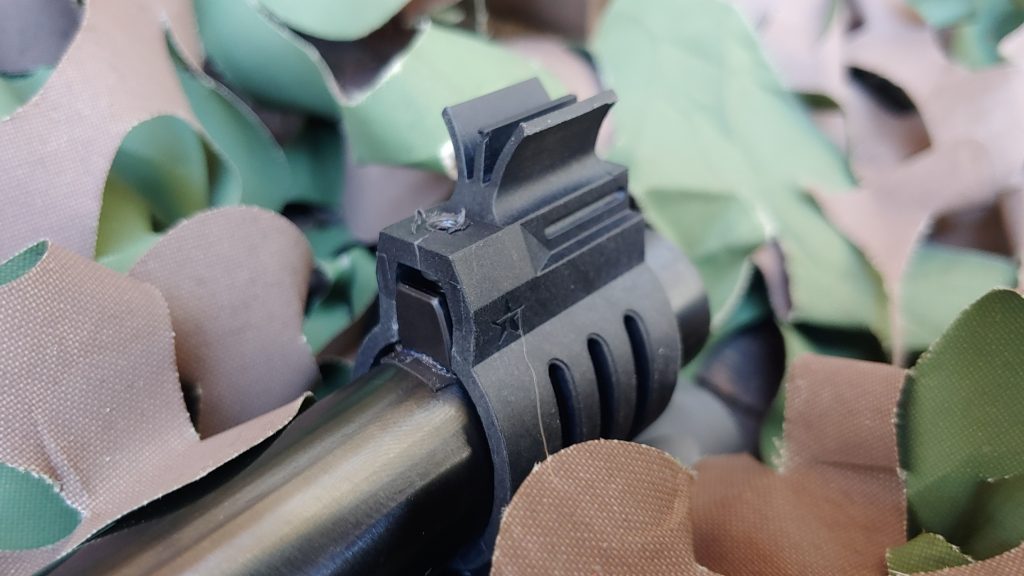 These sights are not compatible with vent ribs and will not work with anything but a bead sight. They do work with pedestal beads as well.
Installing The Sights
Installation is quite simple. It took very little effort. Attaching the rear sight takes very little effort, and you both punch out two bolts attach the thing over the top of the gun. I ordered the TacStar Shotgun sights for my Mossberg 500, and if you've ever attached a side-saddle, you can attach the rear.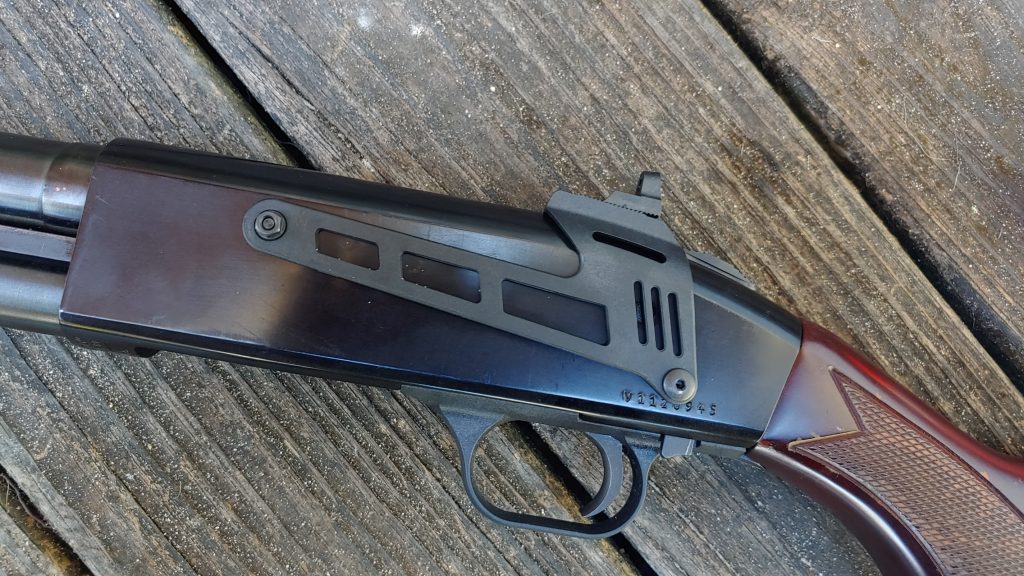 The front sight requires you to very carefully align the front sight with the barrel because there is plenty of slack for it to be on slightly sideways. I removed the barrel from my Mossberg 500 to get the install down. Again, it's not too difficult. It just requires some small adjustments to ensure it's on straight. It tightens down with a non-marring plastic block, and essentially friction fits over the bead sight.
The front sight allows plenty of room for magazine extensions…if you use the Remington 870. As Mossberg owners know, the Mossberg 500 does accommodate such things with ease. If you have the tactical models with the full-length magazine tube, then the TacStar Shotgun sights won't fit. However, on the Mossberg, it fits fine with my Steiner Mk7 Shotgun light.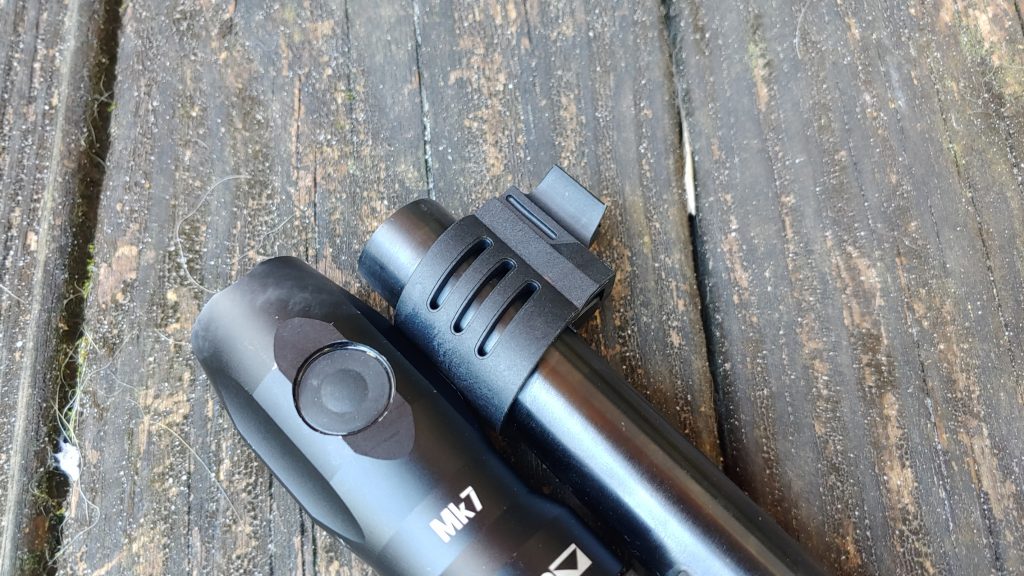 Downsides are obviously you lose the ability to attach a side-saddle. Honestly, the rear sight is a silly design for a Mossberg 500. Mossberg 500s come tapped and ready for an optic's rail. If I designed this, it would just be a rail section with a built-in rear sight, much like the Aridus Industries mounts.
It's easier to install, would leave room for a side-saddle, and allow you to use optics with a cowitness rear sight. I couldn't imagine a polymer rail with a rear sight costing any more than this design.
To The Range
With the TacStar shotgun sights installed, I went to the range with a variety of buckshot, slugs, and birdshot loads. I wanted to really push these sights to the limit with recoil, heavy-duty recoil, and heat. One thing I do like is that the rear sight is adjustable. It can move up and down as well as from left to right. The bolt and fastener attaching it to the base is essentially an M-LOK design.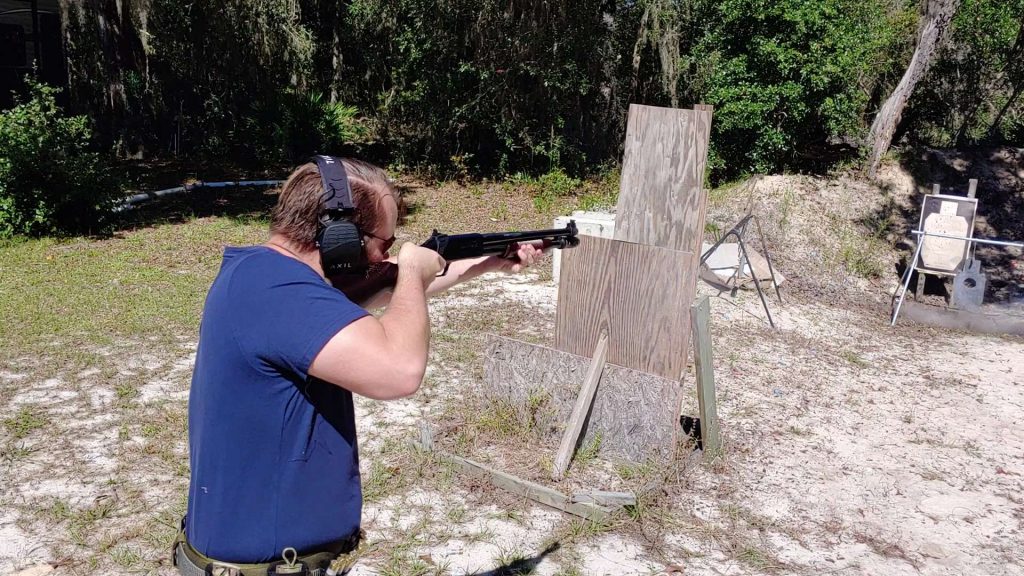 To adjust the sight, you loosen it and move it in the direction you need to make your adjustments. It's super rudimentary, and there is no each click equals half an MOA. It's just move the sight this way and that and see if it works. There are these small ribs that make it a little bit more precise than pure guesswork, but there is no way to tell how much jumping each rib equals.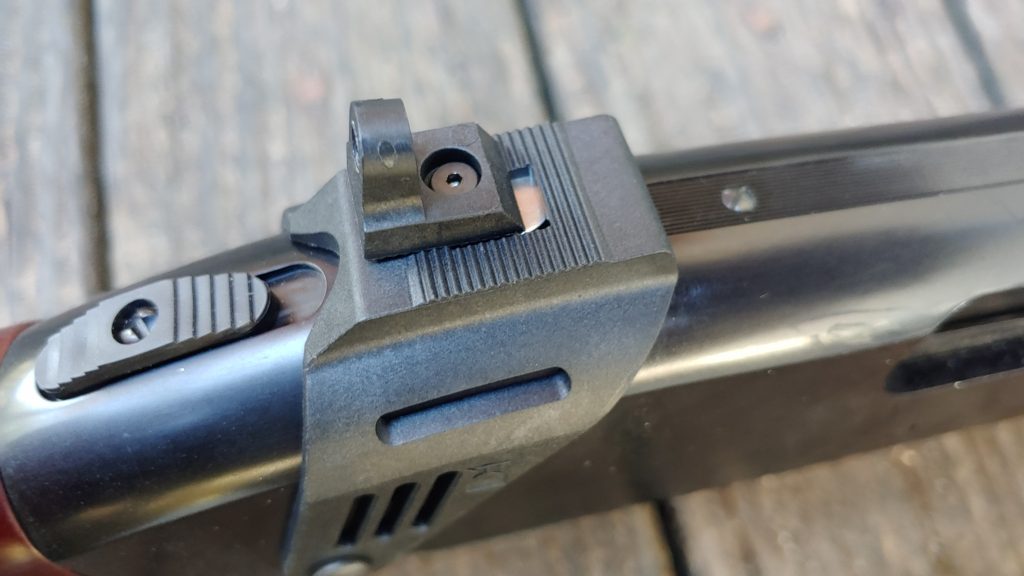 To my shock, it worked and worked fine. I 'zeroed' the TacStar shotgun sights to my buckshot load at 15 yards. Obviously, for buckshot, it's simple and not necessarily needed for lots of precision. I took the gun back to 50 yards and used a bench to zero the sights for slugs. In five slugs, I was landing then perfectly into the black of a B-8.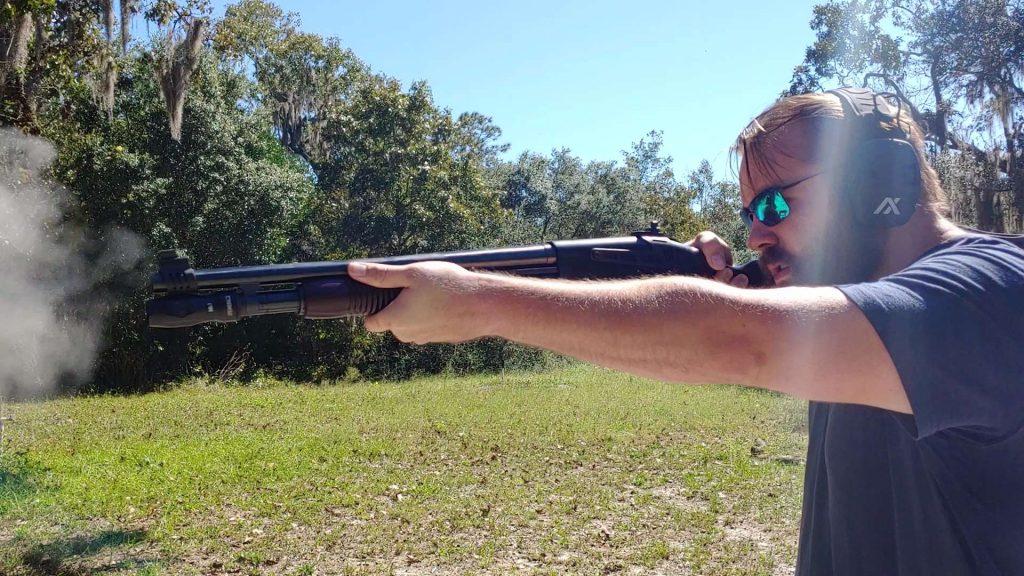 Once zeroed, I wanted to subject it to rapid-fire recoil and heat. Shotgun barrels get hot, and these guns buck and kick. I ran through a variety of loading drills, snap drills, and more with my setup. The barrel got too hot to touch, but the front sight stayed put.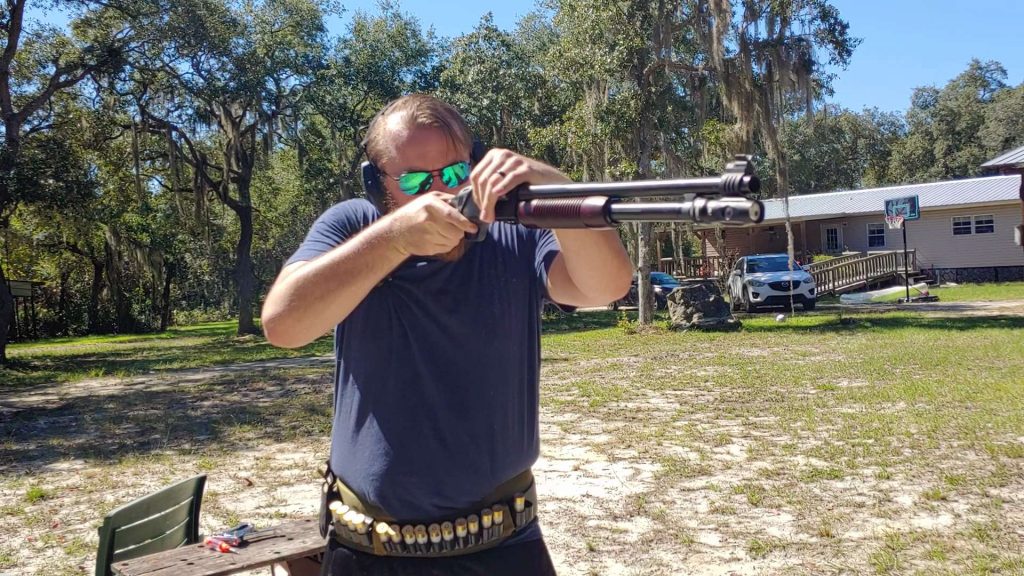 After blasting through 25 rounds of buckshot, 100 rounds of birdshot, and ten slugs, I went back to 50 yards and reconfirmed my zero. The TacStar shotgun sights held zero. Color me surprised.
Duty Worthy?
Oh, hell no. These things are way too cheap and fragile feeling for duty use of any kind. While the friction fit front sight worked, I would want to toss it into a gunfight and trust that my buckshot was going wherever I sent it. Honestly, I wouldn't use it for home defense either for the same reason. So what's the point?
Well, if I wanted a quick and easy way to add sights for slug use during hunting season, this would be it. Slugs work with bead sights but work better with some form of rear sight. The TacStar shotgun sights would work well in that role and are easy enough to install and pop off that you can swap to buckshot and slugs without issue.
They aren't war-ready, but if you catch them on a deal, they can be fun to tinker with or to make your beaded sight smoothbore a bit more slug-friendly.