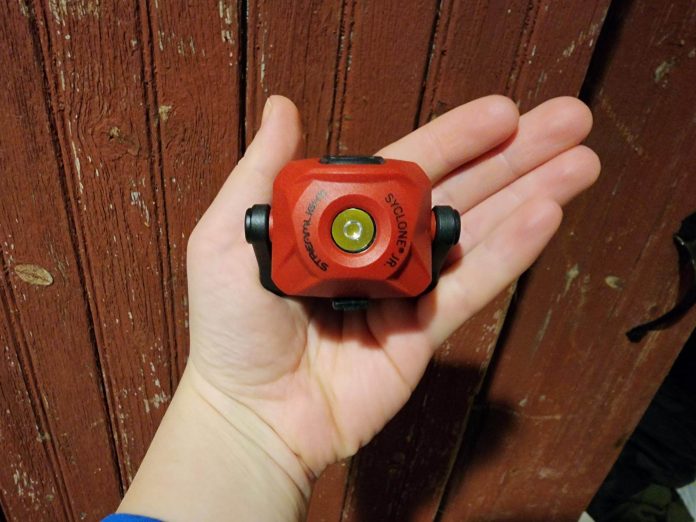 First noticing the Syclone Jr. due to how small it was, the idea of it was intriguing. A work light that is smaller than the palm of my hand? How does that work? After using it on the work bench, it made sense. The Syclone Jr. is an adorable little rechargeable light that has multiple features packed into a little bright package. Easy to throw in your backpack or set on your work bench without taking up any room.
The Lumens
Alright let's just get it out of the way since this is going to be the first question that anyone asks. The Syclone Jr. has two settings that can be adjusted by pressing the button on top of the light.
Low: 85 lumens; 49m beam; runs 8.5 hours
High: 210 lumens; 79m beam; runs 3.75 hours
Don't be scared off by the amount of lumens. It is really bright. It can fill an entire bedroom sized room with all other lights off when tilted to the sky.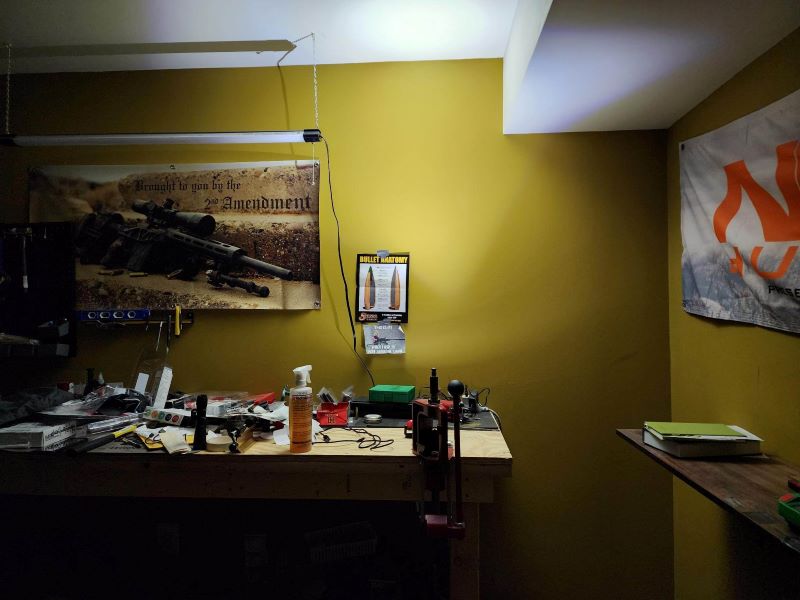 A Micro-USB cable is included to recharge the light. The light will be red when charging and green when fully charged, similar to other rechargeable products from Streamlight such as the ProTac lights with USB-C rechargeable batteries.
Set It, Hang It, or Mount It
The coolest thing about this little guy in my opinion is all of the ways to use it. It comes with a housing allowing it to be placed on a bench. That housing also allows the light to be swiveled 360 degrees allowing to be pointed to the sky to fill the room or tilted towards what you are working on.
It also comes with a little hook that fits into the housing for storage. Use the hook to hang off of anything. It is a good size, not too wide not too thin, so it can fit on a lot. I personally hung it from the cord that powers my overhead work light. It gave me more light closer to the bench when I was working on something.
The bottom of the Syclone Jr. Also has two small but strong magnets allowing it to be thrown onto anything magnetized and still allow the light to swivel.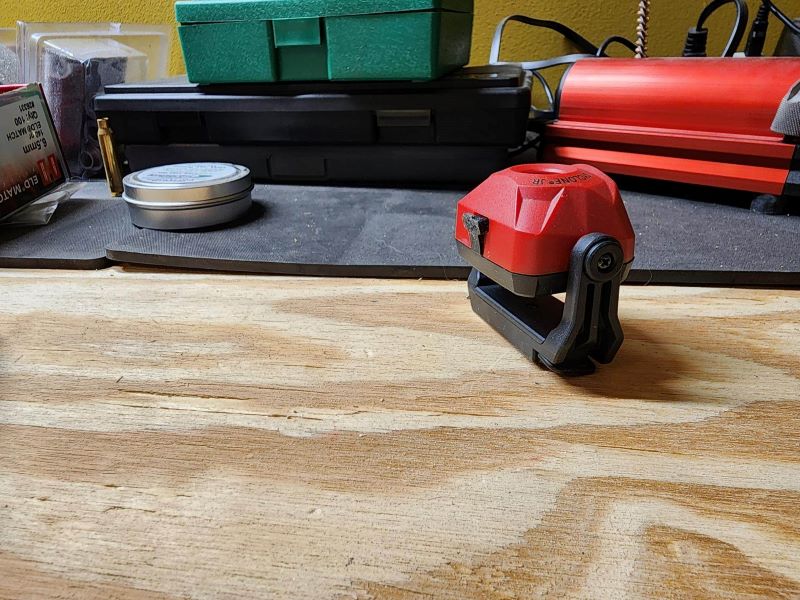 For context, these work lights are seeming to be aimed at mechanics, at least in their work light advertisement video it is. Mechanics need lights that can be strong enough to stick onto a hood and small enough to see into tight spaces. They also need lights that can withstand chemical contact. Due to this, Streamlights work lights all have chemically resistant lenses, yes this includes gun oil.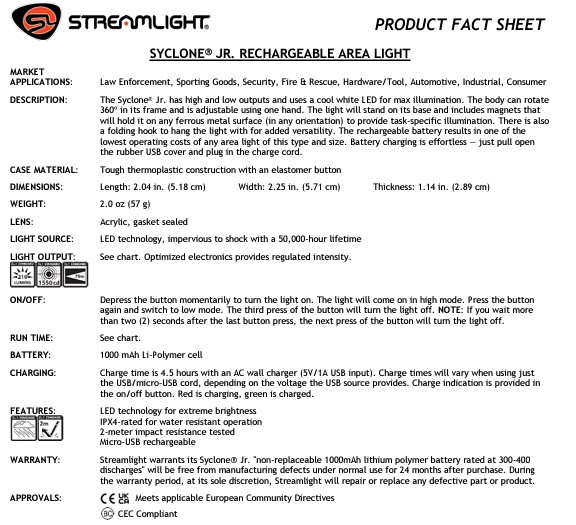 The Price is Right
The lowest price I've seen is $36 for the Syclone Jr. on Amazon. The highest I've seen from other retailers is $40-$50. Either way, it's a great price for how bright and feature packed this work light is.