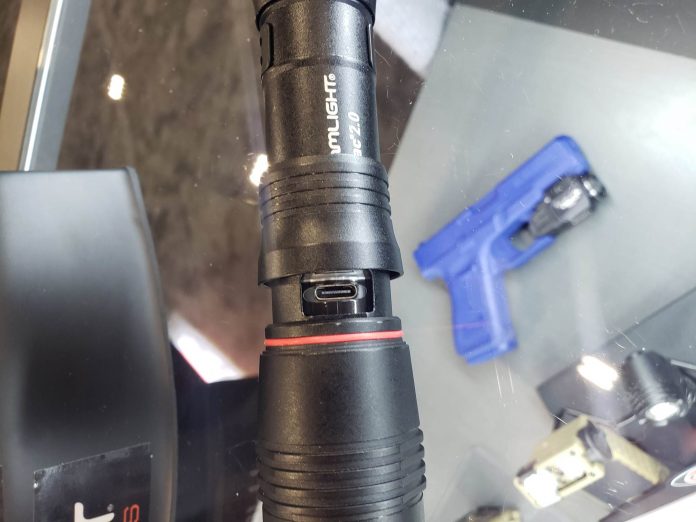 The ProTac 2.0 Line is an updated line to your favorite products with some new ones thrown in. This includes an updated long gun light, updated headlamp, and updated primary flashlight. This line was released to highlight the larger battery that Streamlight made for these products. Not only is it larger but it also charges by USB-C which honestly, that is what everything is shifting towards now.
Bigger/USB-C/and Easy Access Battery
The battery system from Streamlight is a genius battery due to it not just being a battery. Not only can it be used between multiple products but it also can be charged while still inside of these products due to an access port within the products.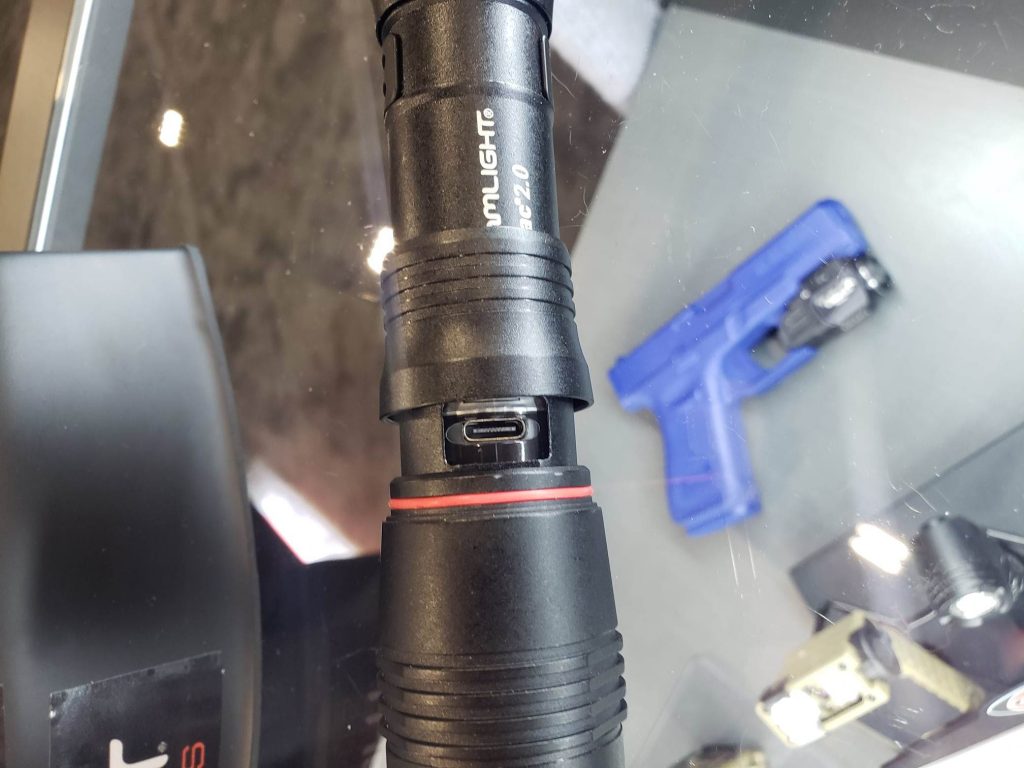 The Battery
The updates to the SL-B50 battery itself this year is that it is 46% bigger which means more power. There is also a light that will show through the end of the battery, red for charging, green for fully charged. It is USB-C chargeable which is a large updated considering the old smaller style battery was Micro-USB.
For those nerdy guys, the SL-B50 battery is a 3.6V, 4900mAh battery and rechargeable at least 500 times. If the battery dies or somehow won't recharge, simply send the battery back, no need to send the whole product.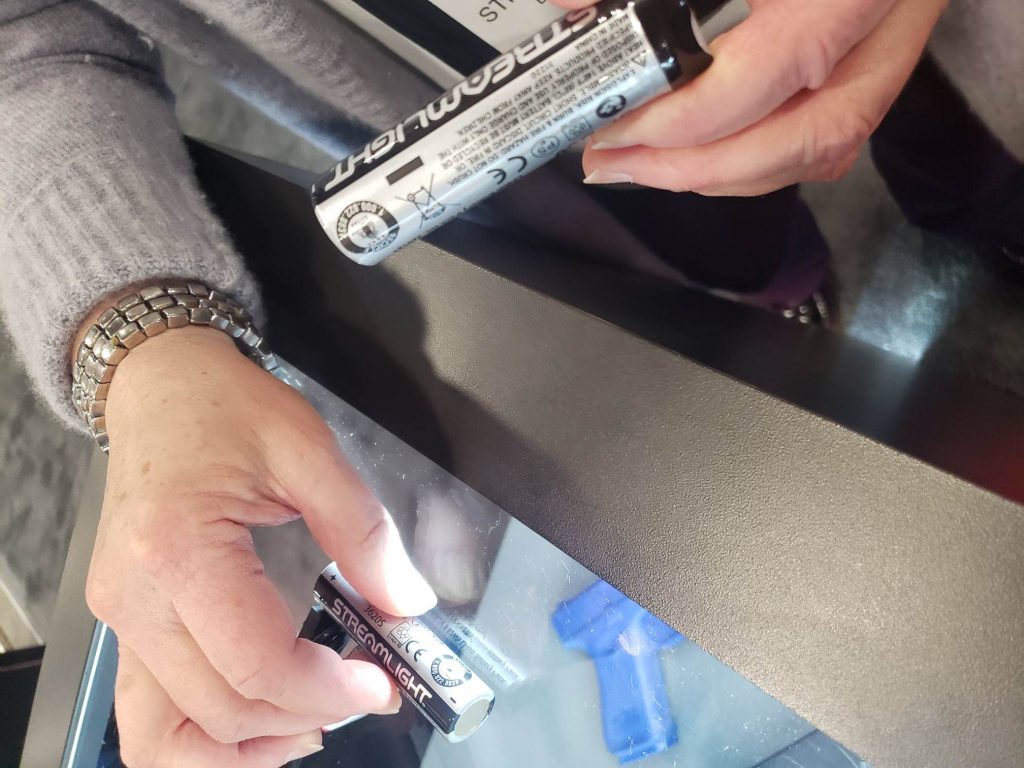 The Products with the Battery
This battery can be used with the ProTac 2.0 Primary Light, ProTac 2.0 Headlamp, and ProTac 2.0 Rail Mounted Light. Due to the battery being bigger the products did need to be updated to accept it such as the body size and the connection points. The most impressive part of this system though is how to ensure that the product has full battery power. While the battery is rechargeable you don't need to take the battery out of the product to charge it. All of the ProTac 2.0 products have a slidable access port to the battery port. Simply slide the access port down insert your USB-C cable, charge, and then unhook and slide the access ring back over the port. Genius
Note: Don't forget to close the slidable ring back over the port. While these products are water resistant, it isn't ideal with even the best of products to let water just drip straight into a battery pack. Maybe color it red or put a piece of tape to not forget?
Streamlight also made it so that there is no way to screw up connection points or the product by inserting the battery wrong. Such as on the headlamp, it literally won't go in if upside down.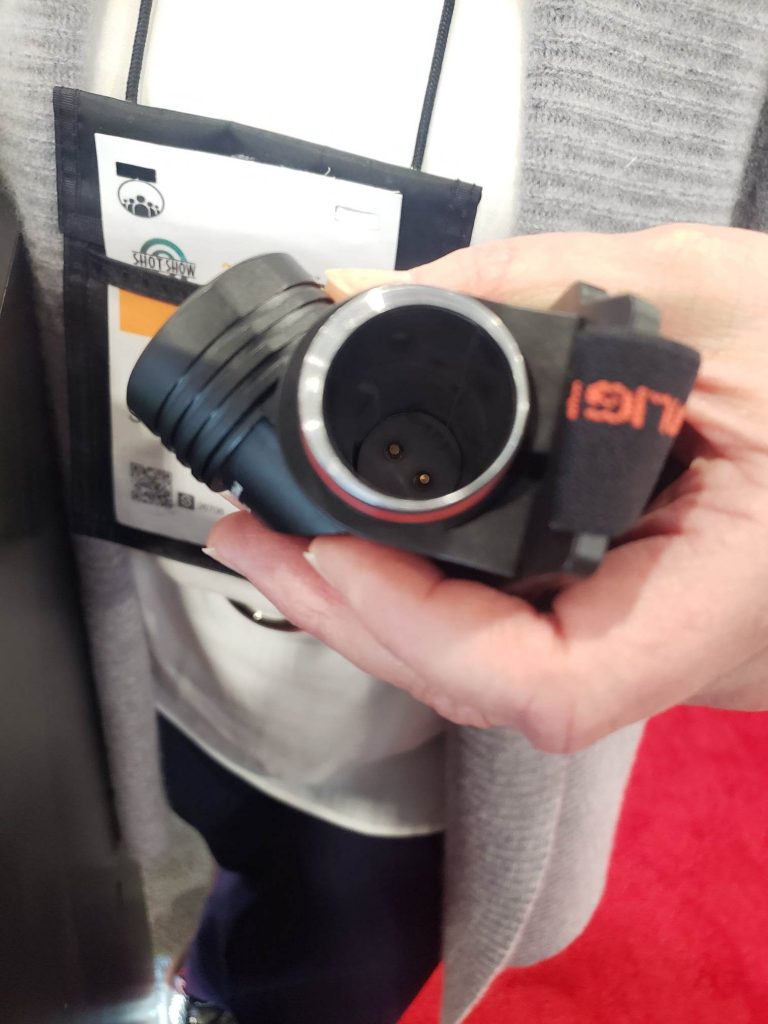 Products
Yay, another flashlight! Go ahead and add this one to your list, the updated ProTac 2.0 Flashlight. A perfect primary light or an inside the middle console light, this flashlight will include the new and improved battery with USB-C charging port.
The ProTac 2.0 Headlamp from Streamlight is comfortable to wear with or without a hard hat. Meaning all of those late night walks with the dogs, leave your hard hat at home.
There are also some new products released within this line such as this cute itty bitty Syclone Jr. table sitting or hangable light. Meant to not take up a lot of space and be easy to pack, this little light gives off 210 lumens and can rotate 360 degrees. It can also run 3-8 hours dependent on output level. Perfect for an easy to throw in the pack work light.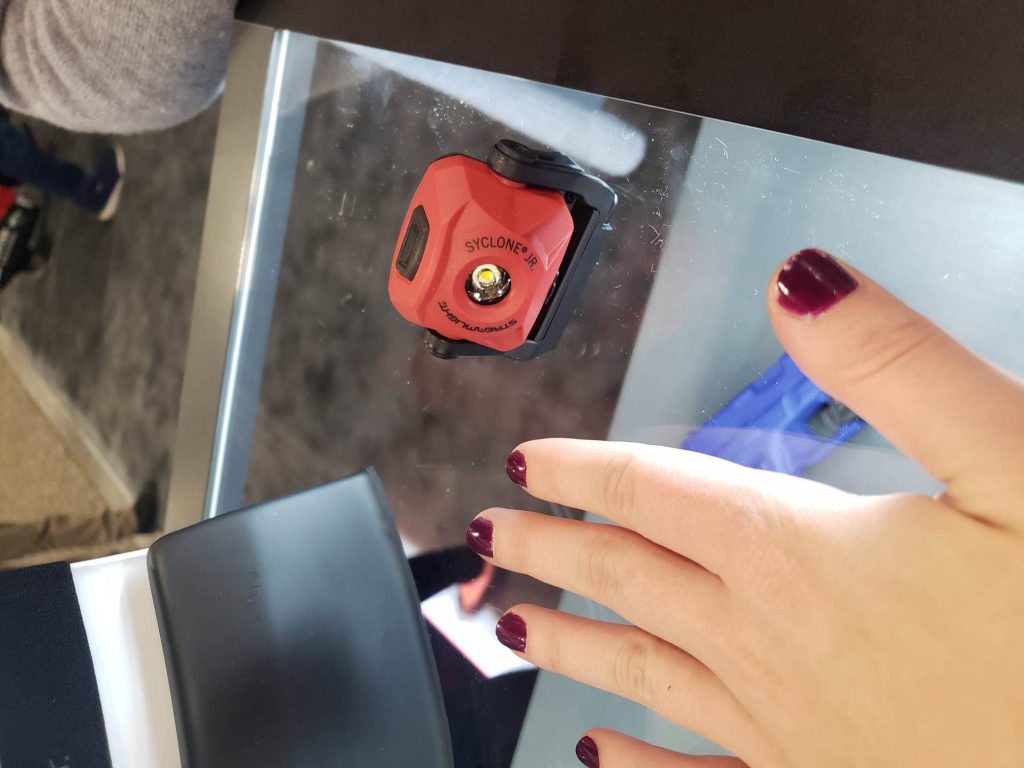 2,000 lumens and a 2.5 hour run time on high power, the updated ProTac 2.0 long gun light is ready to go onto your bedside gun.
The TLR8-Sub Gun light with green laser has updated paddle switches with high and low options and a safe-off feature.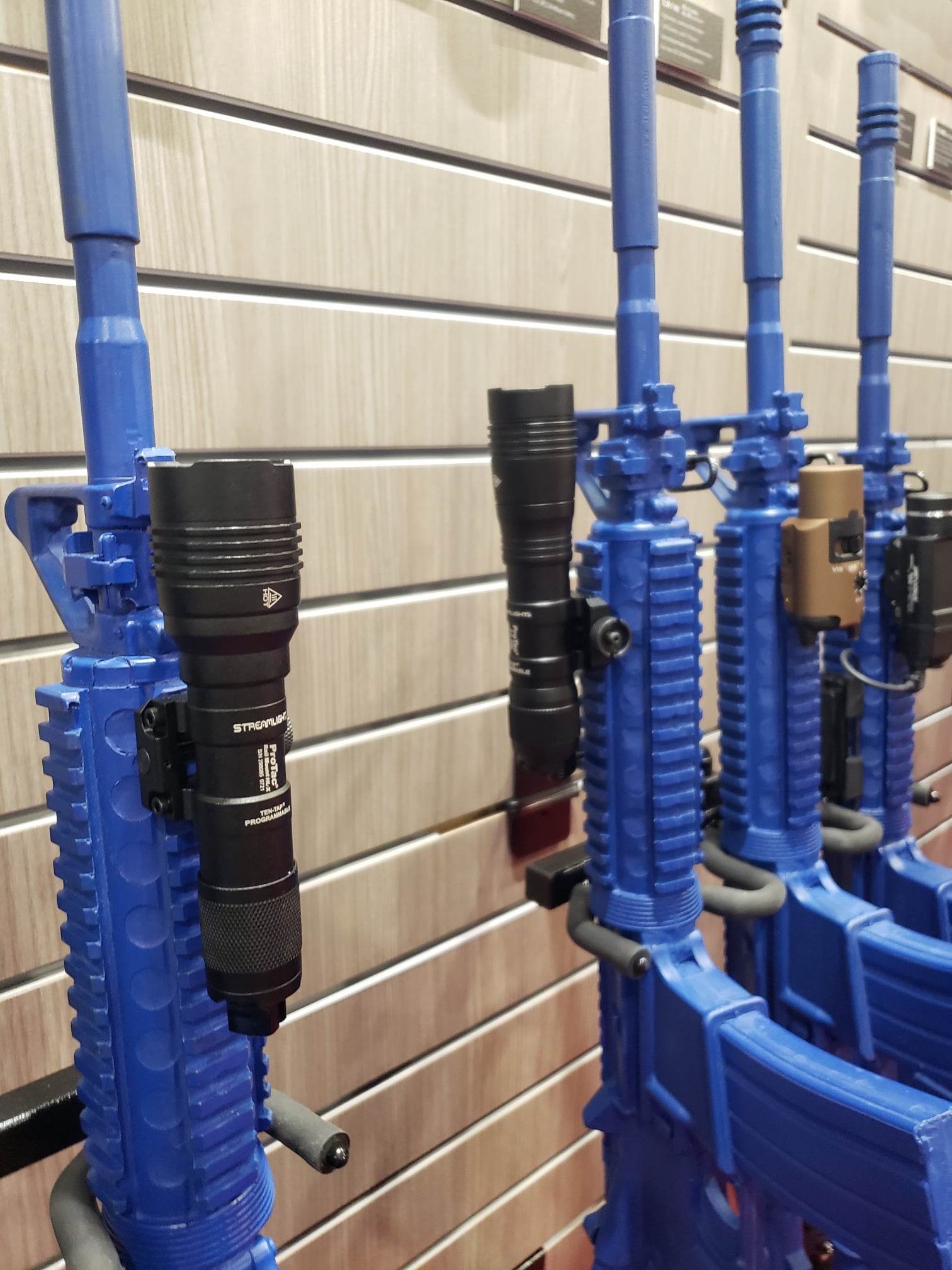 Honorable Mention
While not part of the ProTac 2.0 series and still only chargeable by mico USB, these lights will always get an honorable mention in any streamlight article. The MicroStream USB Pocket light is a staple due to being such an easy secondary light to have in your pants pock. Small and skinny but still outputting 250 lumens, it's a must to have on the EDC tray. The Macrostream is a big larger and serves the same purpose.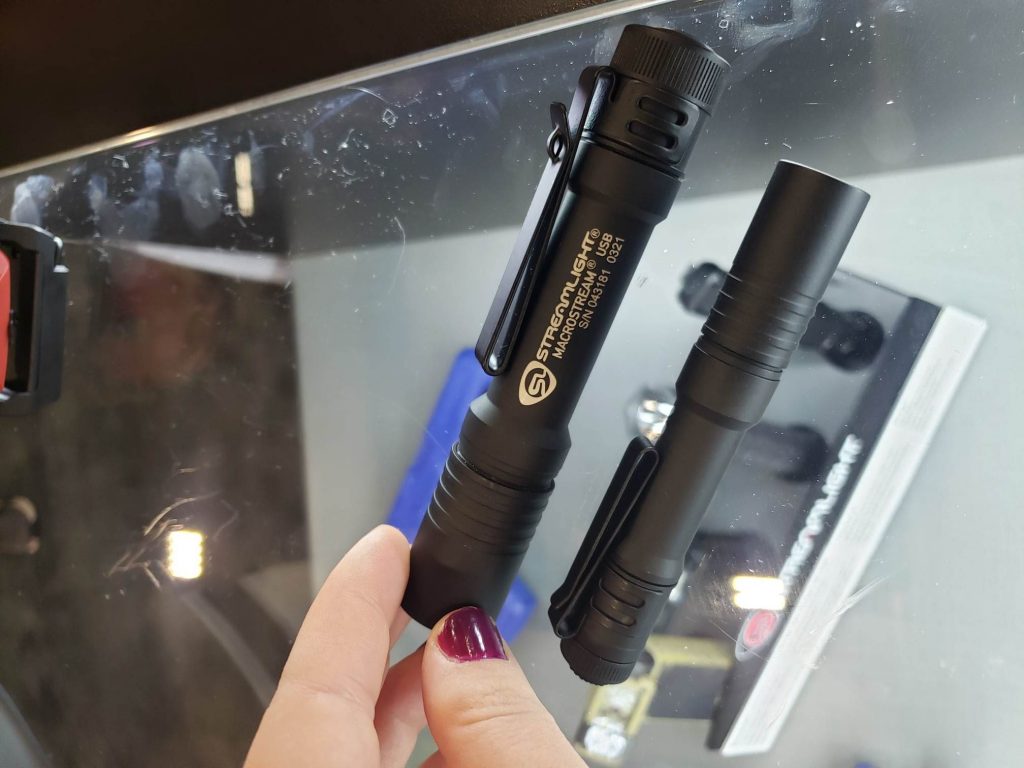 See all of their new products here.