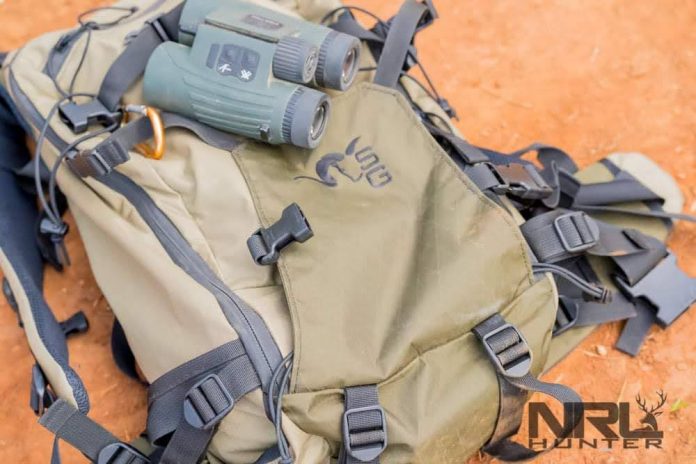 "Stone Glacier is a result of 15 years of solo sheep hunts from the Dall country of Alaska to the unlimited districts of Montana's Beartooth Wilderness. The goal has been straightforward: build the lightest, most durable gear using only the toughest technical materials available."- Stone Glacier
Stone Glacier has a history of making great packs, clothing, and gear for the hunter. Now, insert Competition Dynamics, NRL Hunter, and other precision shooting leagues that bring you into more realistic shooting scenarios and can even involve some camping. Participating in this means that you have to have the right equipment just like you would in hunting.
Stone Glacier and Caylen Wojcik, a Marine Corps Scout Sniper and co-host of the Modern Day Sniper podcast, go over this in a great blog post below. Caylen has also worked with Stone Glacier to design the Kiowa 3200. With both a hunting and shooting perspective in mind, this is also a great day pack option for larger framed people.
Precision Rifle Matches: A Primer – Stone Glacier
The Avail 2200 "The ultimate "utility" daypack,"
Specs
Weight – 3lb 0.8oz.
Compatible with all SG frames including the R3, Xcurve, and Krux EVO Frames to achieve a 150+ pound load rating (check Design page for load rating info)
Dimensions: 20.5″ Tall x 12″ Wide x 8″ Deep (meets TSA carry-on size regulations)
2,200 cubic inch main bag
36 L
External compression panel
Hydration compatible (Hydro Sleeve – Sold Separately)
Heavy duty YKK #10 zipper
Cordura 500 and Xpac fabric
Heavy-duty, 1″ Duraflex military approved buckles and webbing
Made in the USA
Purchase Price/Options
Colors: Foliage, Tan
Price: $289
Worth mentioning, whenever an order goes through on stone glacier they have the customer use Route. It is basically an additional tracking and insurance on where your package is. It gave me a warm fuzzy especially with the current shipping issues we are all facing.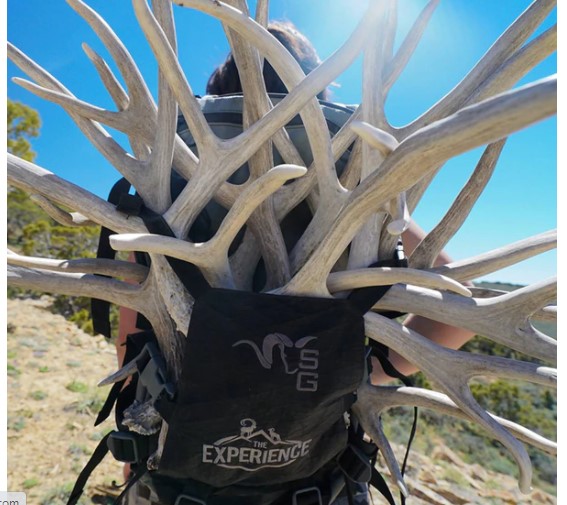 From the Writer, During the Match
The need for a new day pack came from shooting National Rifle League Hunter Matches. I needed to be able to hike with 100 rounds of ammo, tripod hooked to the bag, and comfortable enough to go up and down hills while having a rifle over my shoulder. It also needed to be able to give me quick access to things such as my tripod and shooting bag since I deploy these on the clock. I used to run an Eberlestock bag and it did its job however a big drawback of it were some of the smaller pouch placements. For instance, a small pouch was only located on the very top which made it flop over when retrieving anything. I also had to makeshift a way to stow my tripod as there wasn't any cinch tabs to retain it. Note: This specific bag is a couple of years old so I am sure that Eberlestock now has better options.
I found Stone Glacier named in two main places, one, after searching "pack and tripod" on snipers hide, and by seeing a couple other precision rifle shooters and dudes in the equipment industry who knew about bags. A couple of options came up in both areas. After looking at each option I decided on the Stone Glacier Avail 2200. This is their smallest pack and is known to be a "day pack" as you can pack enough items for a day or two and still carry your animal out. The reviews were high and I noticed right away that it came with a tripod foot, straps on the side for tripod retention, and an easy to grab pouch in the front that enables you to just stuff items on the fly without having to unzip anything. It being a day pack as well means that it is a smaller frame. Me being a smaller framed female, and only having to carry a day worth of items, I didn't want anything too large. Here it shows how the pack looks on a grown man.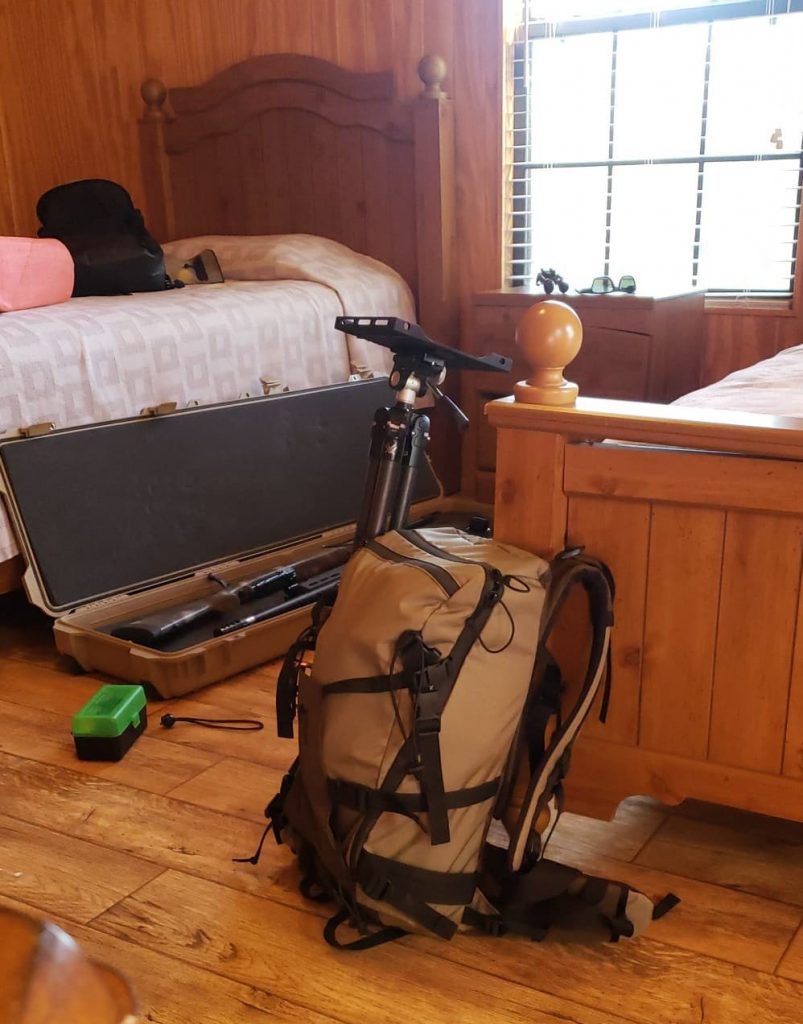 I ran this pack for the first time at a National Rifle League Hunter match in Georgia at the Arena Training Facility. Setting it up I immediately found use for the two smaller pouches on the inside of the pack and found ease in retaining my tripod. There wasn't much hiking this match however the straps already felt like it balanced the weight better. I have not used the belt on the pack yet as I didn't need to. The front pouch worked great for just throwing my rear bag in without being retained by anything but having the pouch tightened down. The bottom of the pouch held my ammo well without creating sag in the bottom of the bag as the bottom of the bag is a different, stronger material. The bungee cords kept the things I didn't need every stage out of the way and stayed put.
The Biggest Takeaways
Tripod Stowing
The tripod foot sewn into the side of the pack and the cinch cords made retaining the tripod and removing it off the pack easy and fast. Stowing a tripod is as easy as collapsing it, putting one foot into the foot pouch, and cinching the strap down. Super easy and I haven't ran into it snagging or coming loose during a hike yet.
Also, I could still get into the bag when the tripod is stowed. That is huge as I may need to reload my magazines or grab something inside but don't want to loosen my tripod on the side of the bag.
Pouches
Sometimes when buying packs kitting the pack out with smaller pouches can be an additional purchase and separate placement after purchasing the bag. With the Avail 2200 the two smaller pouches on in the inside of the pouch were already there. Therefore, I had the larger pouch that can be accessed from the outside of the bag, the two smaller pouches sewn into the front side of the bag but can only be accessed by opening the bag, and the main large compartment which has two even smaller almost cup sized pouches on the walls of the bag.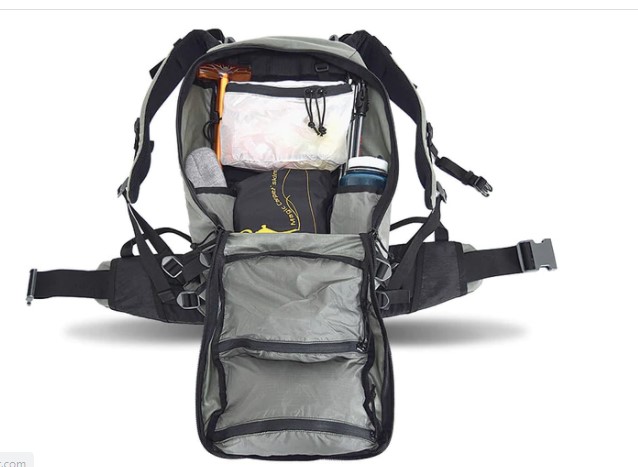 Light and comfortable
The Stone Glacier Avail 2200 weighs 3lbs and 8oz overall without any additional frames. The pack is super light yet comfortable on the back and shoulders. It is also strong enough to hold weight as it is made from Cordura 500 and Xpac fabric. It also uses military approved Heavy-duty, 1″ Duraflex buckles and webbing.
Besides the amazing gear, Stone Glaciers passion for hunting shines through on all of their platforms. There are many cool hunting videos where they go in depth on certain hunts, the need for conservation in certain areas, and just as cool, really helpful product set up videos.